A Gender-Reversed Serenade for the Love of my Life
I know this song is sung by a guy to a lady, and it's really old, but, hear me out first. There's nothing I wouldn't give for a lady to switch the lyrics of this song around to suit a female personality confessing love to the man she loves dearly. I have done it once. And every time I listen to that recording, I grin from ear to ear.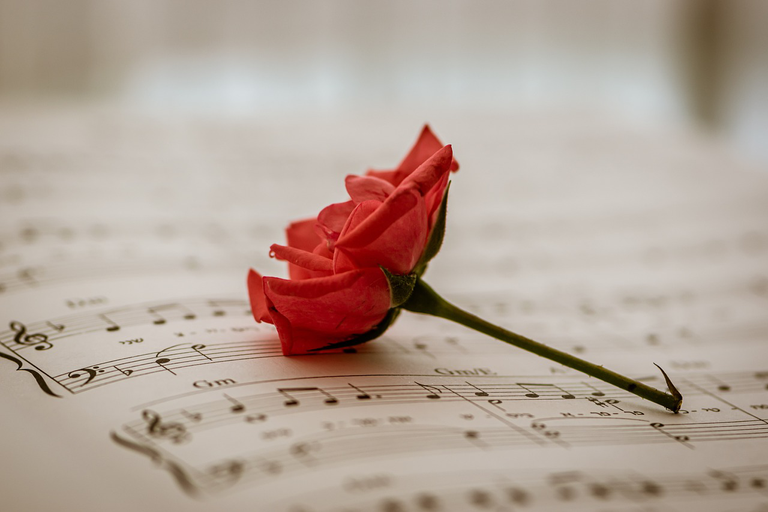 Source
This song makes me appreciate the very nature of loving someone so much that you would do them no wrong. The first time I sang this for my fiancee, he had gone to the end of the world for me so many times, and this particular day I couldn't hold back my emotions anymore. So I recorded the song and changed the receiving gender to a male figure.
If you are thinking that I changed the "baby" part, you are mistaken. I did not. He loves it when I call him my baby or soothe as one. I also love watching him coo up as a baby and allows me to bask in the feeling of actually petting a real baby. Did I say real baby? I'm crazy because he's real and he's my baby.

WizKid - Love My Baby
Even the first few lines of this song bares my heart out without my permission.
I will never ever ever do you wrong
I will always always do you right
I could never think of doing anything wrong to him. He's so kind that sometimes I feel as though I don't deserve him. So, treating him right is on the table no matter what. I can't seem to be able to stop myself from treating him right. He can testify.
I will treat you like a queen
I will buy you diamond rings
I know Whiz Kid wants to buy diamond rings for his lover, and I do want to be able to do the same. When I can afford expensive stuff in this world, my baby will have them as gifts without asking. He will watch me express my love with as many gifts as I can afford. Right now, I tell him how important he is to me with my gifts, even though, he always turns the gifting table around.
I love to hear u laugh and watch you smile. I will give you all the finest things in life
Yes, I do love watching him laugh and smile and I don't necessarily have to give him the physical finest things in life to get him to smile or laugh. I express them with words. I know what you are thinking, for someone who writes, there's every tendency that I will be more expressive with my words.
He's my muse, a muse I can't seem to get enough writing angles from. He's a muse that I never get tired of writing about because he gives me layers upon layers of content by just being himself.
So, expressing the finest words for his ears and eyes is the height of the finest things that I will never get tired of giving him to prove how much he means to me. And yes, he means a lot to me.
Girl I swear to you there's no lettin go
Na u dey make my head dey ring oo
I dream about u
When am sleepin and you are the air am breathing girlll
The second verse takes my feelings to the next level every time I listen to it. This shows whiz kid understands how difficult it can be to let someone you love so much go. He went further to sing about the feeling that comes with falling deeply in love with someone.
The part where you can't get them out of your head even if you wanted to. I love my fiancee so much that I struggled with getting him out of my head. He creeps in even in my quiet moments. His voice, his smile, the way his eyes close slightly when he's feeling good about something I did or say. I never pass up the chance to make him feel good about himself. So those memories always return, haunting my thoughts and making me miss him deeply.
Even though I can't always have him when I want because of the nature of his work, the fact that his thoughts never leave my mind makes the waiting period difficult for me. I guess it's the reason I can't always get enough of him when I finally have the chance to see him and spend time with him.
The thought of letting him go in the future makes my heart skip. I always stop myself from thinking about it. I don't want to. And I usually feel as though I'll lose a gem if that happens. I don't ever want to think about life without him in the picture. So you could say, I am afraid to lose him, which makes me ban any negative thoughts that may try to make me imagine losing him.
I do love him, dearly. And every day I hope that he knows deep down that I do. I hope that he knows I'll never do him wrong but I'll do him right. And treat him like the King of My Heart that he is.
---
---