Who's to blame for the lost of your money in an investment scheme?
When it comes to investing, the general idea is that once you put your money in, all you have to do is sit back, relax and watch your money grow. However, the reality can be a lot different from what you actually expect. You must have heard about cases where people lost money by investing in an initial public offering, or buying a particular stock just to see its value decrease after a few days. The same thing happened with some people who had invested in a certain project and were unable to recover their losses because they were not able to sell their shares before the project failed.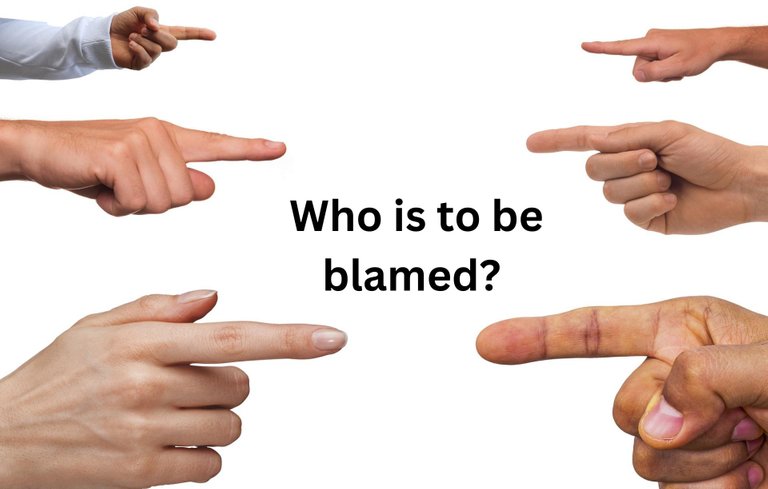 Source
I am trying to emphasize that you should always do your research properly before making any investment decisions. Most people make the mistake of not doing their research when they are purchasing anything. They don't know that it's not wise to purchase a specific thing or service without additional research.
They might be tempted to purchase something just because a friend of theirs asked them to want to buy it, or because everyone seems to be buying. This is the quickest way to lose your money. You should read the fine print for everything you purchase, don't blindly buy into an investment portfolio without doing your due diligence.
If any company or service provides returns lower than what it promised to provide then it's up to the customer to find out why. If they lost money due to their negligence then they are somehow responsible for the loss. This is because they didn't pay attention before putting their money in and making a purchase decision - after all "you are only as good as your last investment."
If a company was not profitable enough to sustain itself, then it's most likely going to be closed down one day. And If you lose money as a result of this, don't blame someone else, like the company or the product, blame yourself that's because you didn't do your research before buying into their portfolio.
Those who invest without making any research on the product or services they are investing in are left with no choice but to blame themselves when things go wrong.
Also, investors should analyze every detail of the prospectus including what types of fees and penalties they will have to pay when investing in a company.
The fees and penalties an investor will have to pay will depend on the investment type. For example, in a direct public offering, the investor is buying shares of stock from the company for a certain price. When an investor buys a stock, they are telling the company that they believe in their product or service and want to invest in them.
In return for their investment, the company will provide them with shares of stock as well as other incentives like free services or discounts. One of the traditional charges an investor will have to pay when buying shares of stock from a company is the Initial public offering (IPO)
An IPO is when a company sells its shares directly to investors for the first time. An IPO will have different fees and penalties than other types of investments because it is not a traditional acquisition in which the investor owns 100% of the company's shares. When an investor buys stock during an IPO, they are purchasing shares in this new and growing company. The underwriting fee is the fee charged by financial professionals who help make the company's initial public offering successful.
Away from all these, what happens when you lose money? You are the one to blame for not doing your research before you made a purchase You feel regret and loss for not paying attention to details before you put your hard-earned money in. You will probably be haunted by such thoughts and difficult times until you get back that money.
Posted Using LeoFinance Beta
---
---