I learned that if I want to be rich I need to learn to take fate into my own hands
This evening, my friend called and I jokingly told him I wanted $7000 and that I'll either double or have something tangible in 5 years. He was shunned. Not because he didn't believe it could be done but because he was a fast laner. He went further to explain he is one of the few people who wouldn't wait that long to land a huge sum of profits or money.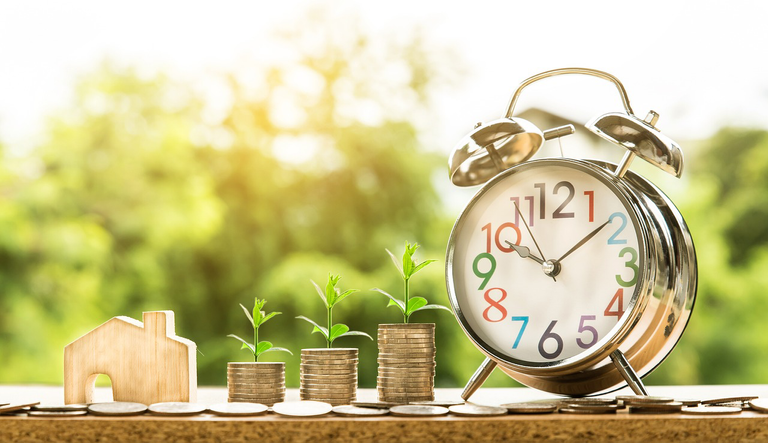 Source
I tried to explain the concept of compound interest to him but it wasn't heading anywhere. It clearly showed he was one of the folks who would wait many years to win the lottery but would not take a few grains of money and put it away in an investment portfolio and wait until it grows.
I didn't blame him. The media has done a great job of teaching us fast money and the minds of most young people can't fathom long-term hauling especially when it has to do with money. Plus, the era of Yahoo has made youths feel money can drop from the sky at any time and you need not break any sweat other than to have a sweet tongue though or maybe go through rituals.. lol.
But if there's one thing I have learned perfectly fine in the last six of absorbing as many financial articles and books, it is the fact that the moment you want it here and now, you might be tempted to compromise. And the moment you step in the wrong direction, there might be no going back or you might be lucky to get out but never unscathed.
The principles around building wealth as I tried to explain to my friend is more like planting a seed and waiting years for it to turn into a tree with formidable roots to withstand any weather condition. This is something that's never thought in school nor most of the adults around us share. What we get mostly as young people are older individuals comparing us with the next available person that seems to be doing well. This could be someone whom we have no idea the seeds he planted in the past.
Learning to take our fate into our hands is a singular act that will serve us better in the future. But if we do not have the patience to wait, then, we might as well follow the traditional means of earning money, live in the present, and forget tomorrow.
But if we do want to start making plans that will accommodate our future then we have to embrace the eighth wonders of the world.
---
More from iska
Your pursuit of financial freedom requires more bullets now than cannonballs
Building confidence and the value of your creativity through a relentless discipline to build wealth
The magic wand of wealth building is self-control
Earning an ROI on luck is possible
Winning the game of wealth building using empirical evidence
A legitimate form of discipline needed to build wealth
Why financial pessimist tend to have more audience than optimist
When people buy the top they are mostly chasing performance
Everything has a price including your desire to reach financial independence
Plan for emergencies for they are an inevitable part of our existence
Striking a balance in your investment portfolio reduces future regrets
Invest in something cared about, and there can't be a loss
The quickest way to have less money is to spend it to show people how much you have
Controlling your time is the biggest dividend money pays
The Surprising Role Luck Plays in Building and Sustaining Wealth
---
---