The Fugitive (1993) - Movies with Simple Stories and Great Quality Acting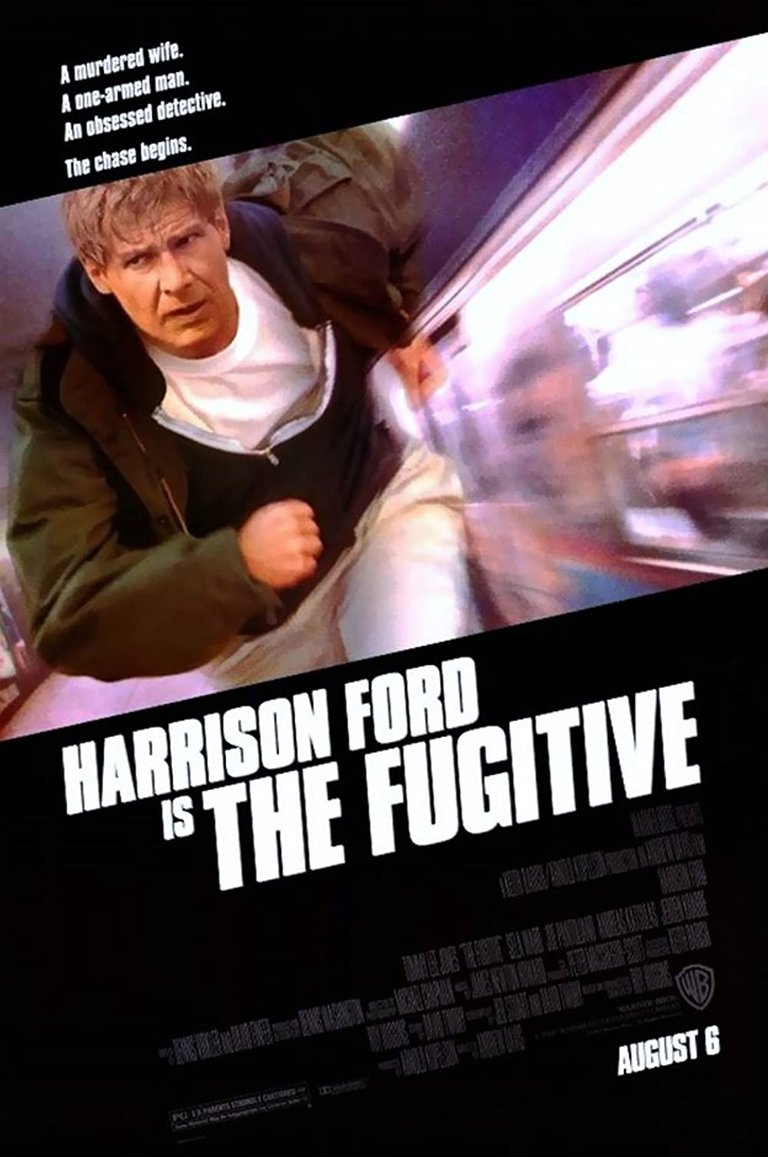 Source Picture
---
---
Do you like Thriller-action movies? decades ago before the Superhero Movie era in our cinemas or in the 80-90s decade, action films were very successful and had many fans. Call it actors like Bruce Wills. Sylvester Stallone, or Steven Seagal got the glory and popularity in that era. Almost all storylines from action movies are similar, namely about the main character who uncovers evil with overpowered powers but is still fun to watch. I would like to recommend an action thriller that is interesting and perhaps one of the best of that era, The Fugitive.
Synopsis
The Fugitive is about a cardiovascular doctor named Dr. Richard Kimble (played by Harrison Ford) who is a suspect in the premeditated murder of his wife Helen Kimble (played by Sela Ward). Through the court's decision, dr. Richard Kimble was found guilty and sentenced to death. On the way to the prison, the prisoner's car had an accident so the prisoners immediately fled including dr. Richard Kimble.
In the midst of his escape, dr. Richard Kimble seeks to find clues about his wife's death and attempts to uncover the real killer. This effort is not easy, because the escape of dr. Richard Kimble becomes a national fugitive from the US Marshal led by deputy Samuel Gerard (Tommy Lee Jones).
Director: Andrew Davis
Screenwriters: Jeb Stuart and David Twohy
Cast :
Harrison Ford as dr. Richard Kimble
Tommy Lee Jones as Samuel Gerard
Sela Ward as Helen Kimble
Julianne More as dr. Anne Eastman
Joe Pantoliano as Cosmo Renfro
---
---
Why We Watch The Movie ?
---
Nostalgic Action Film with Simple Storyline and High Intention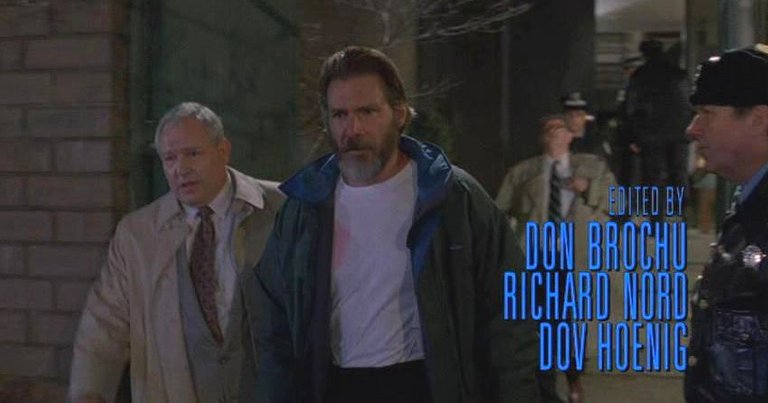 Source Picture
In the 80-90s, we were entertained a lot by action films with simple stories, shooting scenes and also handsome main actors with muscles, films this year usually have similar plots but are still fun to watch. .
The Fugitive is a film with a combination of Thriller, Crime and Action themes which is very suitable for us to enjoy when we want to watch films that are light and don't need to think much but are not cheap and still classy. When 10 minutes you try to watch it, I'm sure you will continue until the film is finished.
---
---
Best Acting from Two Leading Actors
Many films with simple storylines fail to satisfy the expectations of the public and audience. This simple storyline requires actors and actresses who can bring out their acting potential so that the film becomes more alive and the audience can feel what is happening in this film. One of the greatest strengths of The Fugitive was its cast, which was a blockbuster star at the time. For example, Harrison Ford and Tommy Lee Jones, who become the characters of mice and cats chasing each other.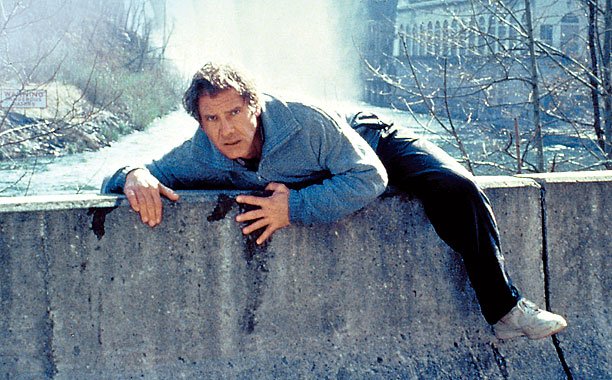 Source Picture
Harrison Ford is an iconic actor in this world, his roles as Hans Solo (Star Wars Franchiese) and Indiana Jones made him an actor with a tenacious, determined, courageous and exfoliative image. Of course the role of being dr. Richard Kimble makes it calmer, and more charming here. From his acting, we can feel what dr. Richard with his silence and confusion about the murder charge.

Source Picture
Tommy Lee Jones' acting makes this film level up from an ordinary action-thriller film to a film with an Oscar and Golden Globe class. Without Tommy Lee Jones, I believe this film would be just like Andrew Davis's previous films. Tommy Lee Jones is very successful in playing the US Deputy Marshall who is firm and charismatic in every action and word. In addition, some of his sarcastic remarks often come out of his mouth without a script, so that we can feel a character with high moral values and justice.
---
---
Oscar and Golden Globe Award-winning Movie
There is an opinion that if you want to watch quality movies, you can choose several movies that get nominations or Oscar winners. That's the easiest way to sort through the thousands of movies we're about to watch. The Fugitive (1993) received an oscar through Tommy Lee Jone as Best Supporting Actor and received six other nominations including Best Picture, Best Cinematography, Best Sound, Best Film Editing, Best Effect and Sound Edting, and Best Original Score. In addition, this film also received many other awards from the Golden Globe and BAFTA. So, it doesn't hurt to try watching movies either.
My Short Review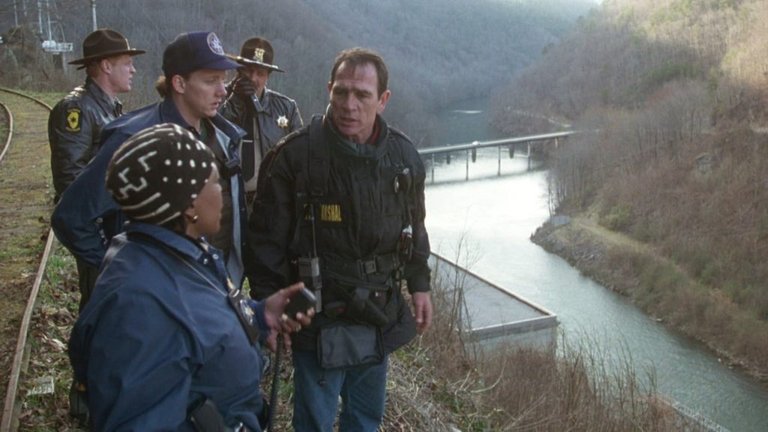 Source Picture
There are many people's criteria for quality movies, there are opinions that say complicated stories with plot twists such as the Nolan movie or the Tarantino Movie. There are also other opinions that say the more the film is based on someone's true story or a glorious or tragic historical moment, many people will prefer it. However, believe me, men will occasionally watch action-crime movies with simple and uncomplicated storylines.
The Fugitive is a little different from action films directed by Andrew Davis such as Code of Silence, Above the Law and Under Siege which have a main character who is too overpowered (in fact, we may not even see Steven Siegel's hair messy in Under Siege). Harrison Ford in The Fugitive is more normal and very fun to watch, of course the most important thing is seeing the dark jokes and sarcastic swears from every Tommy Lee Jones remark in this film.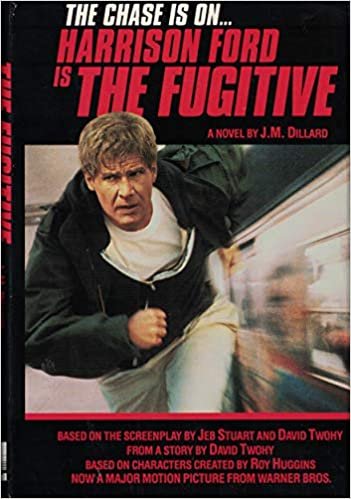 Source Picture
Broadly speaking, The Fugitive is a mouse and cat type of movie, which is about the pursuit of the police to the person who is suspected of being guilty (or the victim is wrongly arrested). There are dozens of movies that have similar themes and we often see action genres like this. The Fugitive can be a complete, exciting representation of 90s action movies and of course this movie is selling well commercially.
---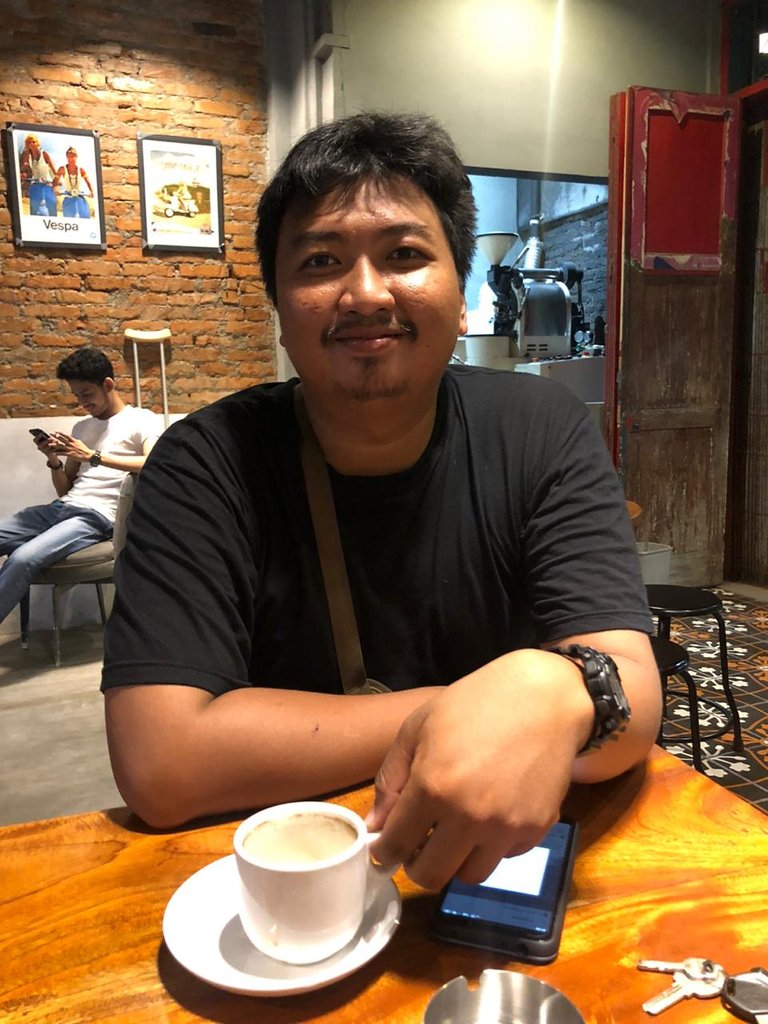 About Author

Call me Isdarmady, because I have a full name that is very long, namely Isdarmady Syahputra Ritonga. I am a head of the family who work as Farmers Vegetables Hydroponic and Consultant Hydroponics, sometimes I also sell coffee from various regions in Indonesia.
I have expertise dispensing coffee with a variety of techniques and tools brewing, because I have the desire to make a coffee shop with hydroponics as centerpieces. Help me realize that dream.
Thanks for read, vote, re-blog and support me in Hive. Maybe god will reward the kindness, let's success together.

---
---