Tasting Holat - Special Fish Soup from South Tapanuli - Indonesia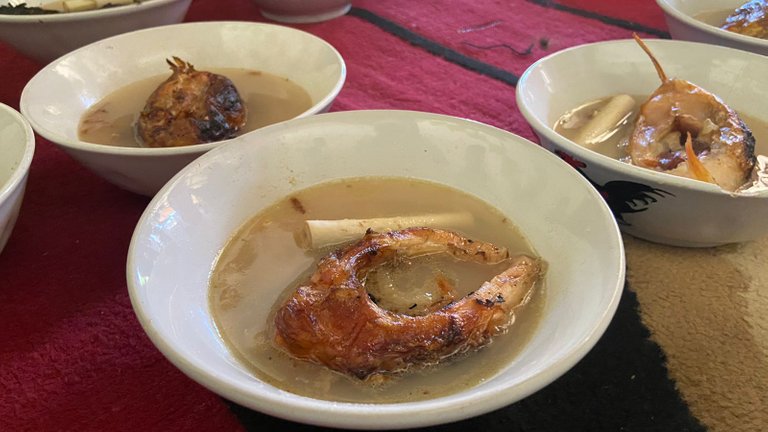 ---
---
Hello everyone and all members of the ASEAN Hive Community, how are you friends today? May we all always be given health and happiness in living this life. A few days ago, I went to Rantau Prapat City to attend a family event which is held in rotation every fifth day after Eid.
Eat for Togetherness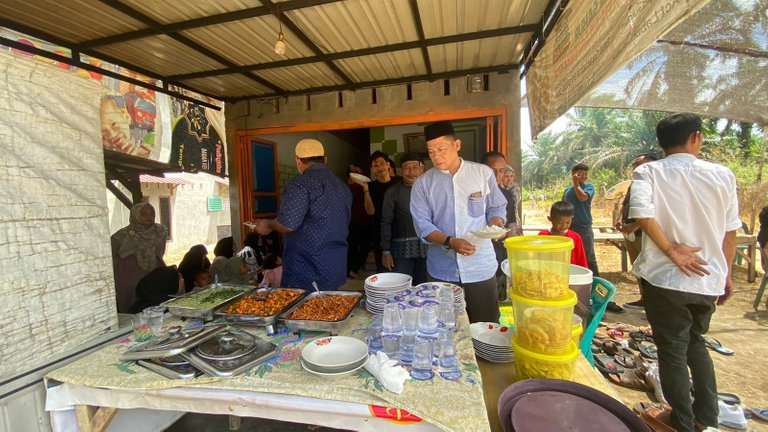 For us, family gathering moments like this are rare moments that rarely happen. Some of us work outside the city, some study outside the island and some of our children attend boarding schools so that only this long holiday allows us to meet and chat with family and friends. Usually, after not seeing each other for a long time there will be awkward moments, for that every family gathering there is always a meal together to break the atmosphere and make the interaction more intimate.
I believe, food can always strengthen a relationship and a distant bond becomes closer and warmer. Eating together in the village is certainly different from eating together in the cities. In the city, we will eat together and sit on benches in silence but in the village, we eat by sitting together around each other to eat food. This activity looks very simple, but it is important because it can provoke siblings to talk and greet each other. Moreover, the food we eat is delicious and special and we rarely get anywhere else. Like this special dish.
---
---
Holat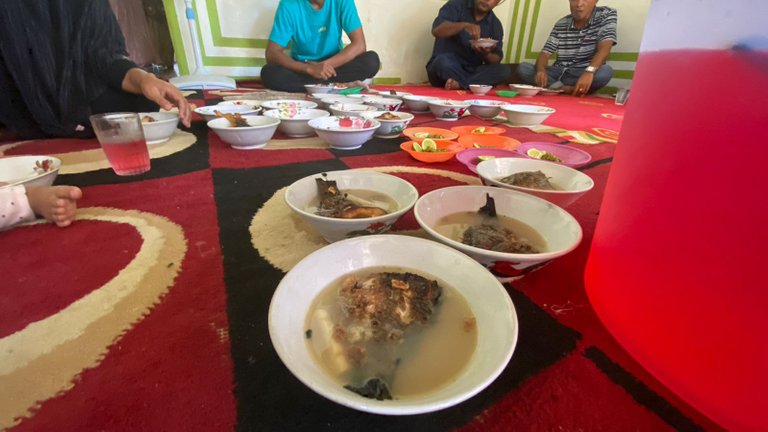 At this family gathering, there was one traditional food that caught my attention and seemed very interesting to discuss. This food is Holat, one of the traditional dishes that you can only find in North Sumatra – Indonesia. North Sumatra Province is one of the provinces in Indonesia which has its own uniqueness. Our province has many ethnicities and cultures so there are lots of authentic cuisines as well as culinary adapted from the influence of the luah where I live.
Holat is a traditional food from the Mandailing ethnicity, usually this food can be easily found in Padang Bolak, Padang Sidimpuan or South Tapanuli. This food is not very famous in Indonesia, because the manufacture of this food requires special ingredients that can only be found around South Tapanuli so it is very difficult to duplicate this food to other areas.
Holat is a kind of food similar to fish soup. Holat uses smoked fish then doused with a special soup. The fish used are not arbitrary, holat must use freshwater fish and the best use is river fish. Initially, holat used jurung fish and became the favorite food of the kings of the past. Unfortunately, the Jungle fish is a freshwater fish that can only live in clean rivers with strong currents. Currently, jung fish are increasingly rare and are being replaced by tilapia or goldfish.
---
---
Taste of Holat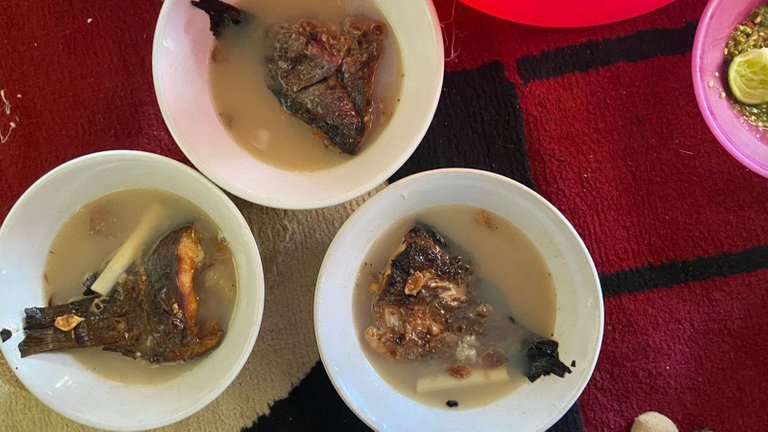 At first glance, holat is like fish soup in general, but holat has a unique taste, a little chocolaty and bitter but very suitable to be eaten with warm rice. The bitter taste is produced from shavings of balakka logs and pieces of roasted young rattan. Balakka wood can only be found in the South Tapanuli forest and cannot be planted anywhere else.
In addition, we also get a salty and fresh taste from this food. The soup is served warm so that it makes us more appetizing to eat it. The holat soup gravy is made from ingredients such as shallots, garlic, turmeric, and roasted rice that have been mashed. The simplicity of the seasoning of this dish is what makes Holat a favorite food for many people, especially the elderly.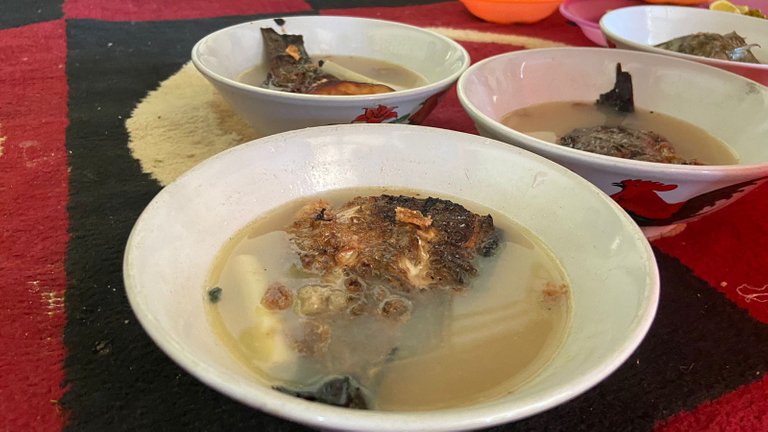 In addition to the deliciousness of this soup, there is smoked fish meat that makes this dish even more delicious to eat. Goldfish has a sweet and soft flesh so it is very suitable as a companion to holat sauce. The smoking process in fish certainly makes this food healthier than fried processing which requires a lot of oil and cholesterol. However, we must be careful in eating this fish, because it has many spines and can make our throats hurt if swallowed.
---
---
Other Side Dish Menu
In addition to prayer, there are also several other foods served at the event. Like the anchovy and peanut sauce, which are also my and many people's favorites. The anchovy and peanut sauce has a savory and spicy taste so it's perfect for a side dish and a friend to eat warm rice. In addition, there is sambal kendang and liver which also has a spicy and savory taste. In Indonesia, no meal is complete without a spicy taste and all of these side dishes have a spicy taste that suits the Indonesian tongue.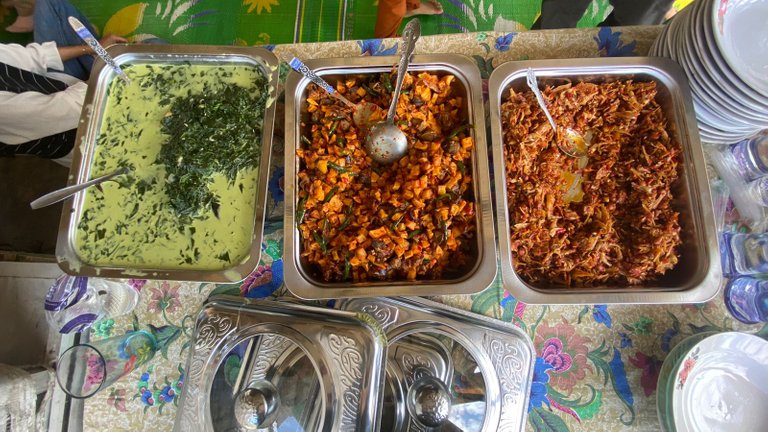 Don't forget, another signature dish is yam leaf curry. This food is the right combination with the anchovy and peanut sauce. Okay, this is my story this time, hopefully friends don't get hungry and rush to eat after seeing it.
---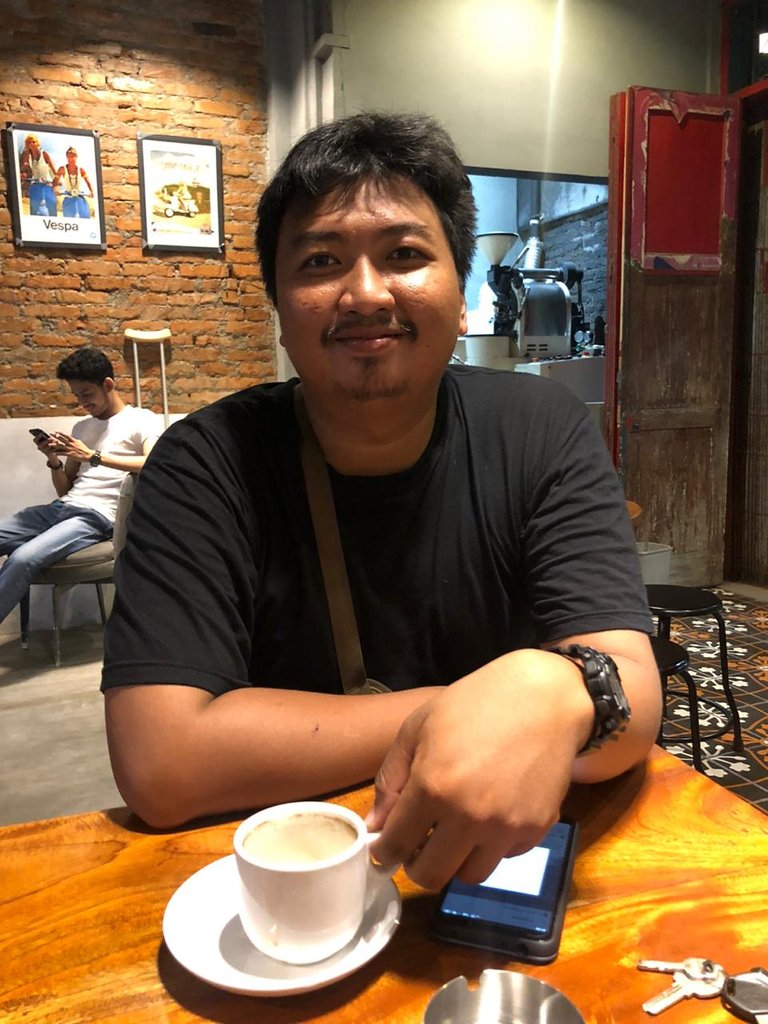 About Author

Call me Isdarmady, because I have a full name that is very long, namely Isdarmady Syahputra Ritonga. I am a head of the family who work as Farmers Vegetables Hydroponic and Consultant Hydroponics, sometimes I also sell coffee from various regions in Indonesia.
I have expertise dispensing coffee with a variety of techniques and tools brewing, because I have the desire to make a coffee shop with hydroponics as centerpieces. Help me realize that dream.
Thanks for read, vote, re-blog and support me in Hive. Maybe god will reward the kindness, let's success together.

---
---