Seis Coffee and Public Space - Garden, Modern Classic and Industrial Concepts in One Coffee Shop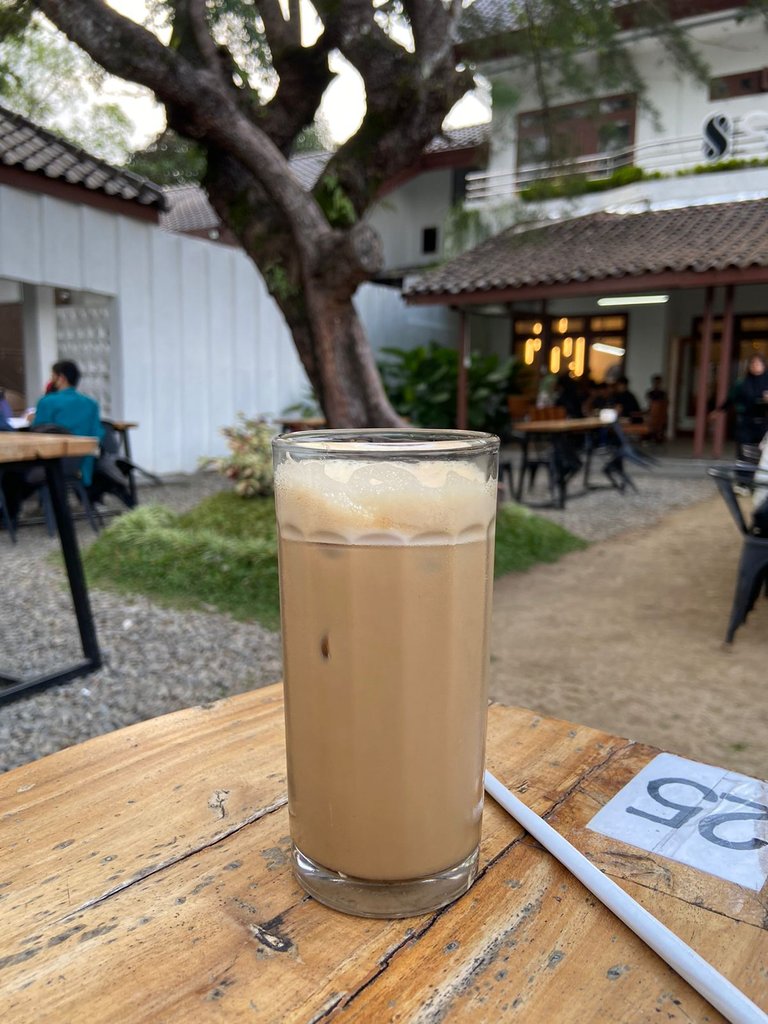 ---
---
These days, I often visit coffee shops to try the various drinks there and also to find inspiration for writing and my work. For me, coffee and a cool and fun atmosphere will stimulate our enthusiasm for activities that day. I visit several coffee shops because I pass by on the way, see info on social media and sometimes I also get recommendations from my friends like this coffee shop I visited.
A few days ago, I visited a coffee shop that is currently viral and popular in my city, namely Seis Coffee. What's interesting and what stories do I get at this coffee shop? Don't go anywhere, check out my coffee shop trip this time.
---
---
Seis Coffee and Public Space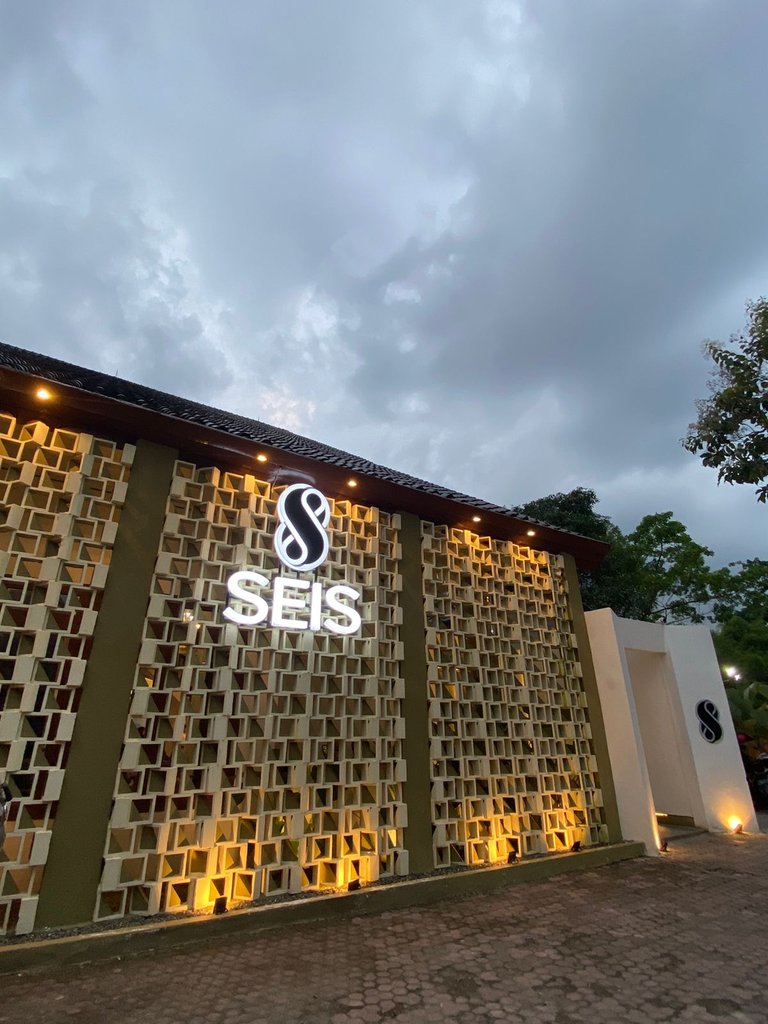 This coffee shop is located at Sei Silau Street no. 89 C Medan and its location is very strategic because it is close to the biggest campus in my city and also close to the hangout area for workers and people. The location is on a street that is not too busy but close to the bustle of the city so we can get a calm and different feel when entering this coffee shop.,
This coffee shop uses one of the 90s-style luxury houses with the characteristics of a large yard and a very large land area. To display the atmosphere of a cafe or coffee shop, the front is decorated with walls that are given a stone foundation with perforated boxes which are very aesthetic and attractive. We can also see the logo of the coffee shop, which is number 8. The number eight for Chinese culture is believed to be a symbol of always flowing sustenance or prosperity and the meaning of "seis" in Sanskrit also means prosperity.
---
---
Design and Interior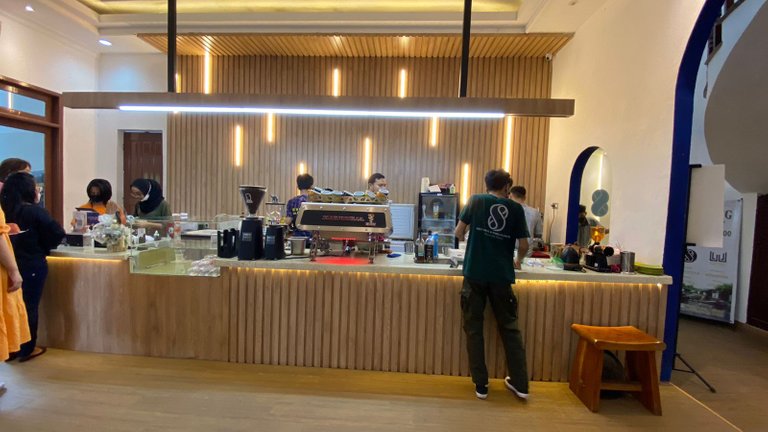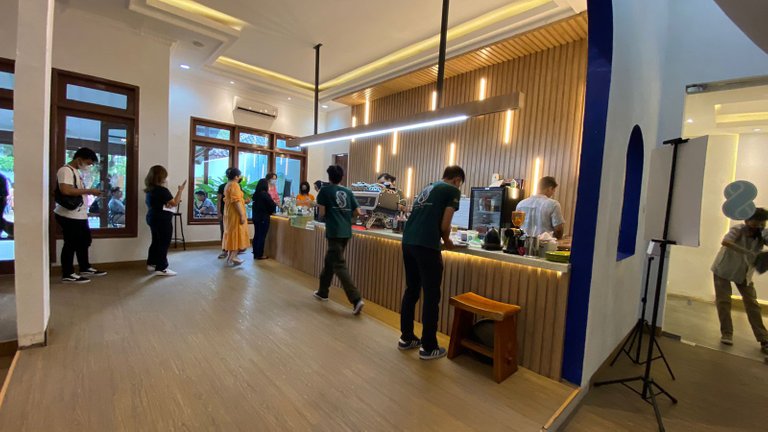 The entrance of this place is in the form of a hallway with a large oval glass, this place is also a spot for instagramable photos and lots of people. The location of this place is also very wide and given several places with different concepts and designs. We can find coffee shops with garden, industrial or modern classic concepts in one place. So, even if we have visited this place, we will never be bored to come because there are many different and aesthetic spots.
The indoor room of Seis Coffee and Public Space is modern classic style. The owner of this place maintains the luxurious building to create a cool and comfortable indoor space. From the coffee bar we can see the coffee machines and tools used are very good and of good quality. Diners can order directly at the bar or order while sitting at the table. The indoor location is very convenient for work, compared to the outdoor location which is too noisy and noisy. The distance between the table and chairs is firm and comfortable, so we can feel at home in this room.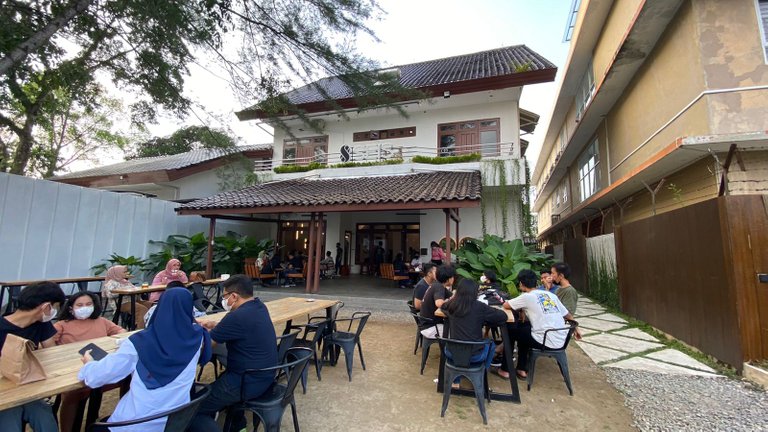 Next we can see the outdoor room from this place. This location is a favorite place for visitors. The location is very spacious and there are also many interesting spots and lots of seating. The outdoor location of Seis Coffee and Public Space is very suitable to be used as a gathering place with family, friends, or friends. The outdoor atmosphere surrounded by lush flowers and trees will make us feel at home sitting and lingering here.
---
---
Ice Coffee Milk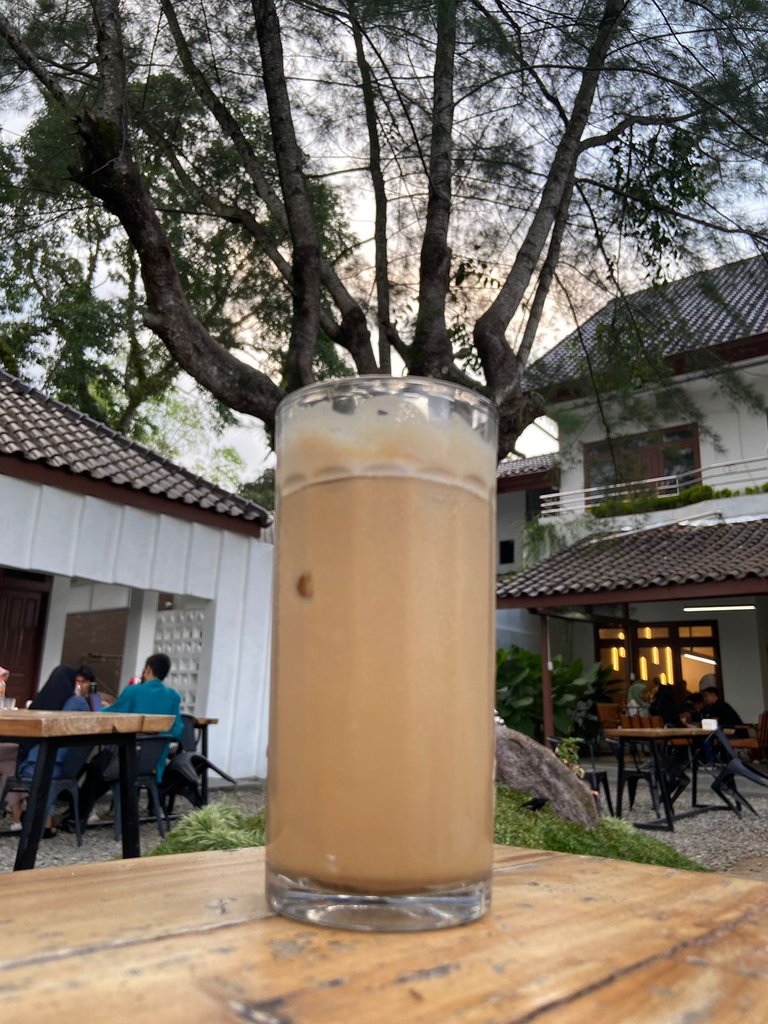 There are many menus and drinks offered at this coffee shop but I decided to sit and relax in the outdoor room. This afternoon is still hot and it seems that cold drinks are perfect for drinking at that time. I ordered a glass of cold milk coffee as my drinking companion that day.
My order came quickly, one plus credit for this. Even though this coffee shop was very busy with people and visitors, my drink order came quickly. This Ice Coffee Milk has a very good taste to be enjoyed in this hot weather. The sweet taste of sweetened condensed milk mixed with the bitterness of espresso makes this coffee have a strong and complex taste.
Historically, since coffee was discovered and popular in the Ottoman sultanate of Turkey, coffee was drunk without using additional ingredients and of course it tasted more bitter. When coffee began to enter Europe, black coffee was considered too bitter for Europeans and they thought of trying to add sugar, honey or milk to reduce the bitter taste. This, continues and is now making milk coffee a popular coffee menu in all coffee shops in the world.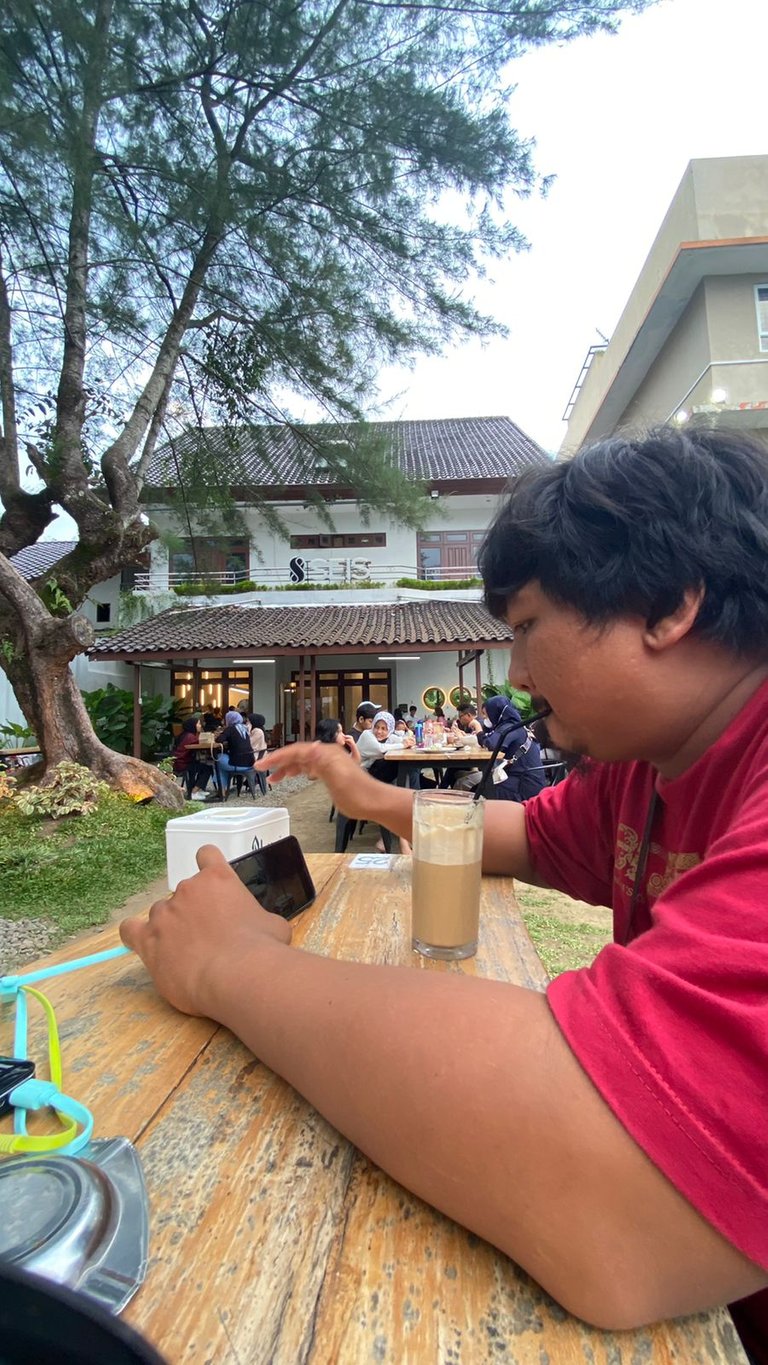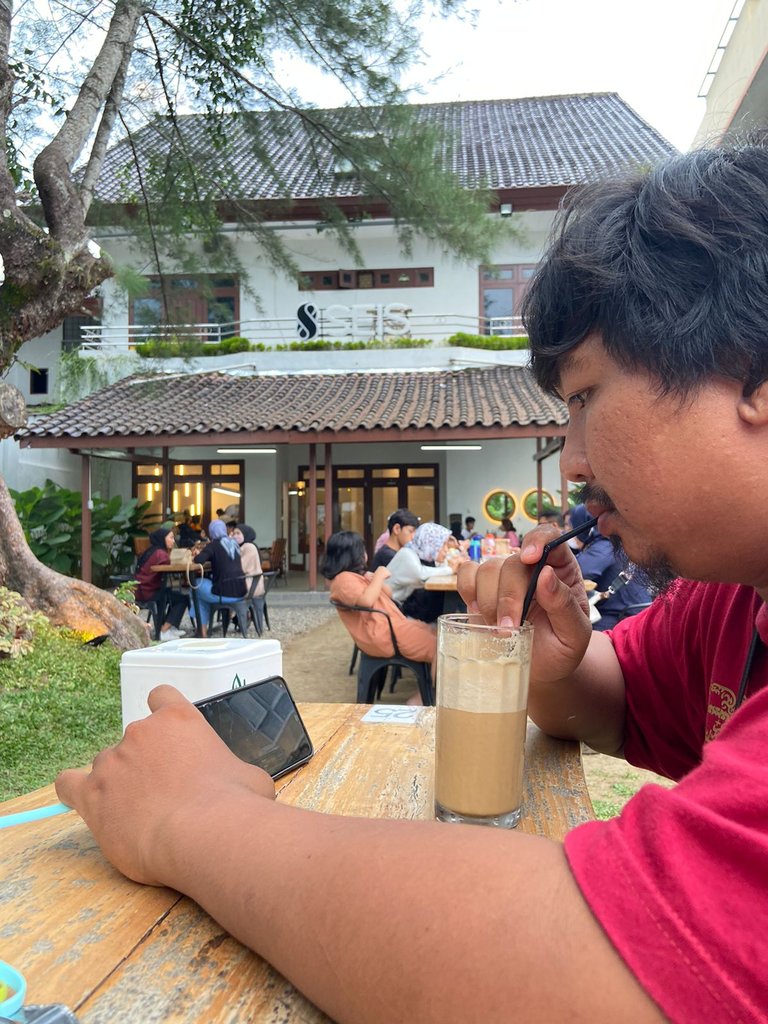 I enjoy my relaxing time with iced coffee milk and watching Netflix series on my smartphone. Okay, this is my story this time. See you on my trip to another coffee shop in my next post.
---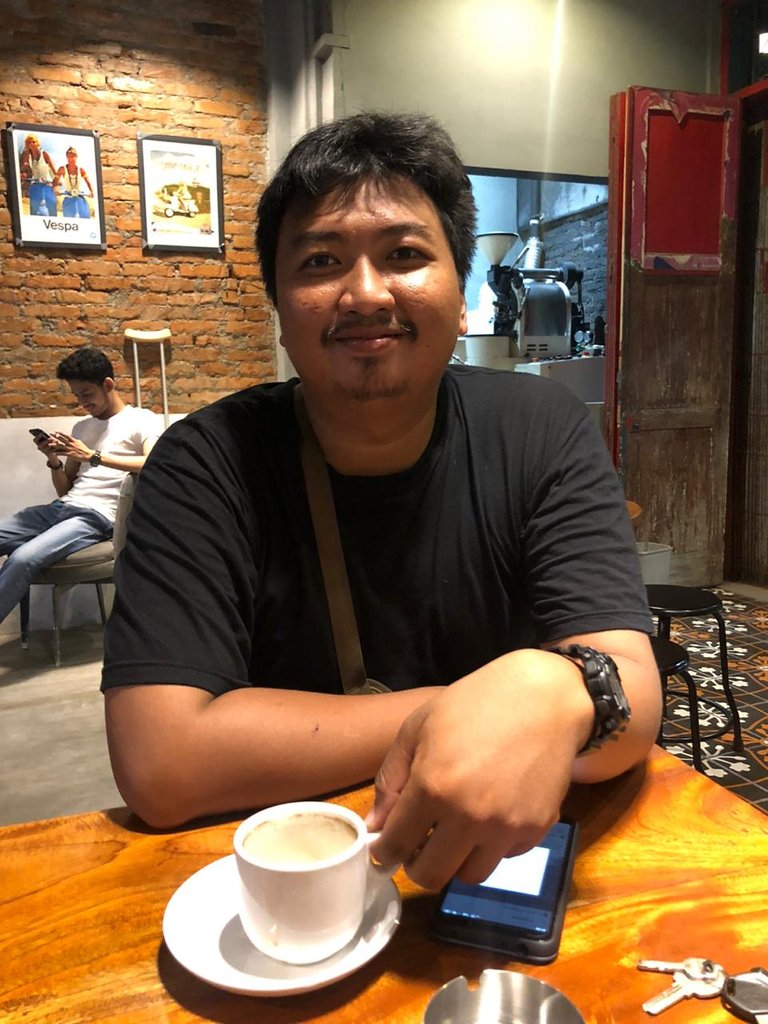 About Author

Call me Isdarmady, because I have a full name that is very long, namely Isdarmady Syahputra Ritonga. I am a head of the family who work as Farmers Vegetables Hydroponic and Consultant Hydroponics, sometimes I also sell coffee from various regions in Indonesia.
I have expertise dispensing coffee with a variety of techniques and tools brewing, because I have the desire to make a coffee shop with hydroponics as centerpieces. Help me realize that dream.
Thanks for read, vote, re-blog and support me in Hive. Maybe god will reward the kindness, let's success together.

---
---