Monomad - Narcissistic Children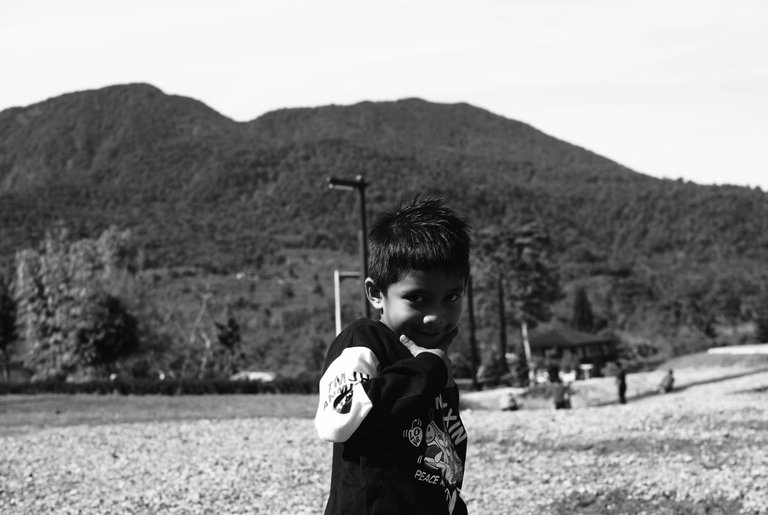 ---
---
Hello everyone and all members of the Black and White Community, how are you today? May we all always be given health and happiness in living this life. This time, I want to re-participate in this community and this is my entery for the #monomad challenge today.
Do you like playing with children? Many people like to play with children because they are cute and adorable. Children often act naughty to seek the attention of adults around us. Children's innocent responses when we annoy and annoy them also make adults even more fond of making jokes with them.
A few weeks ago, I went on vacation with my extended family. There is one nephew of mine who always seeks my attention, he is very nosy and mischievous but he does it for one thing which is to ask me to take a photo. This nephew of mine is too narcissistic but his behavior is very funny and makes me so happy to bother him.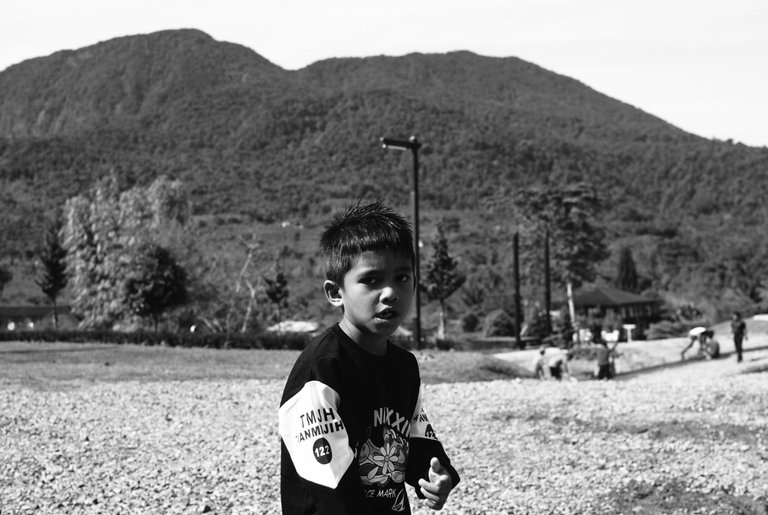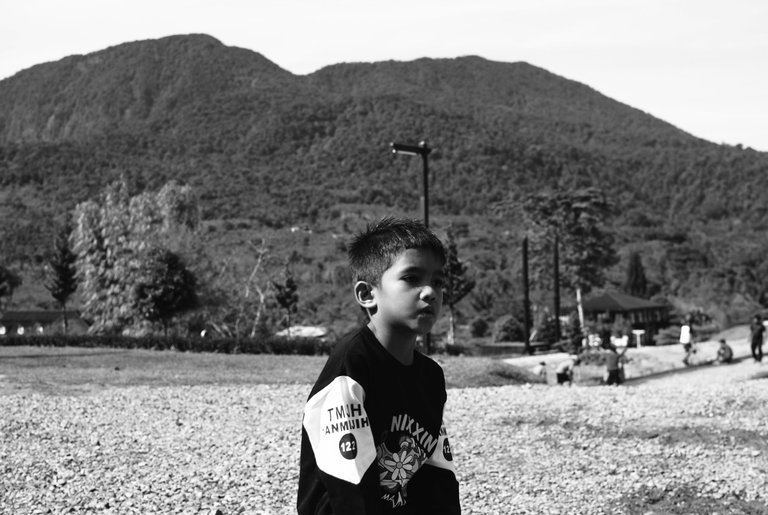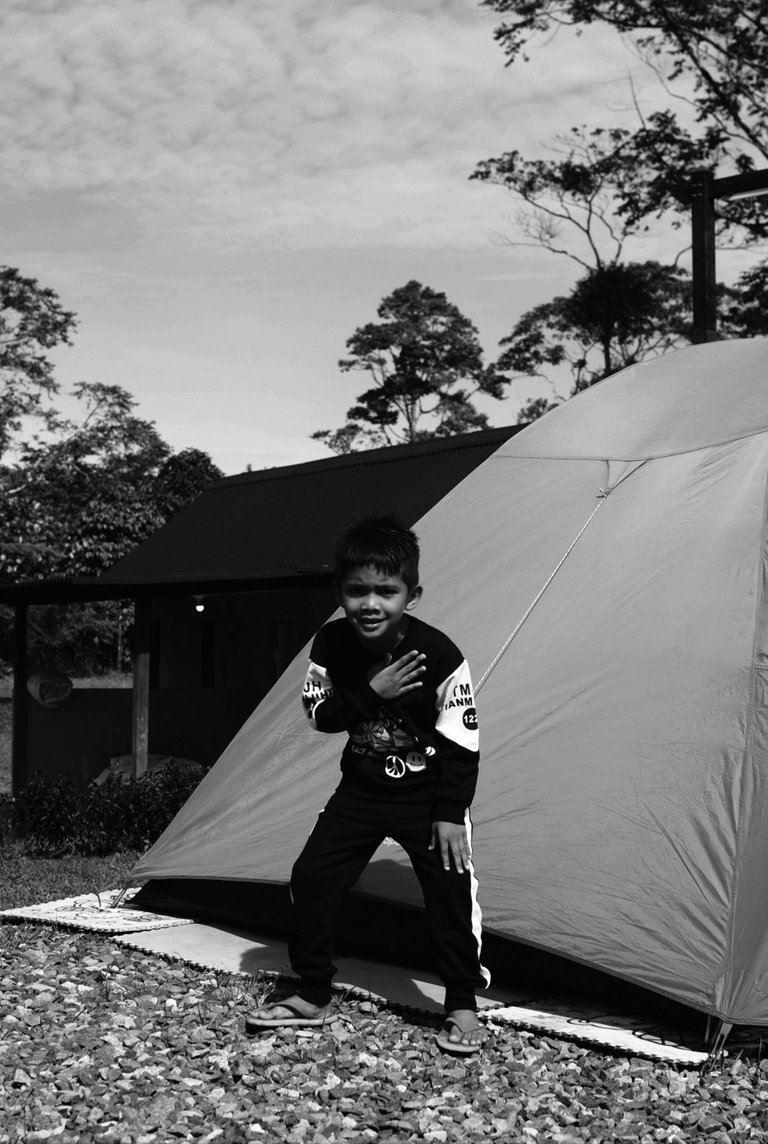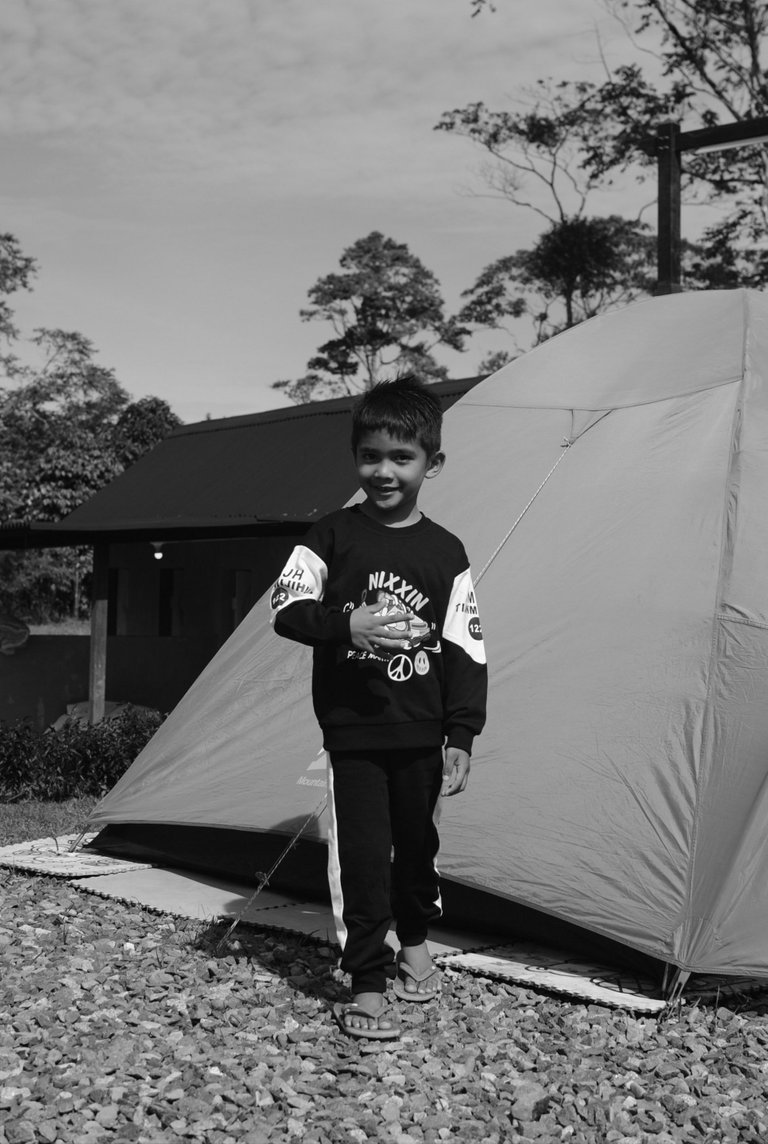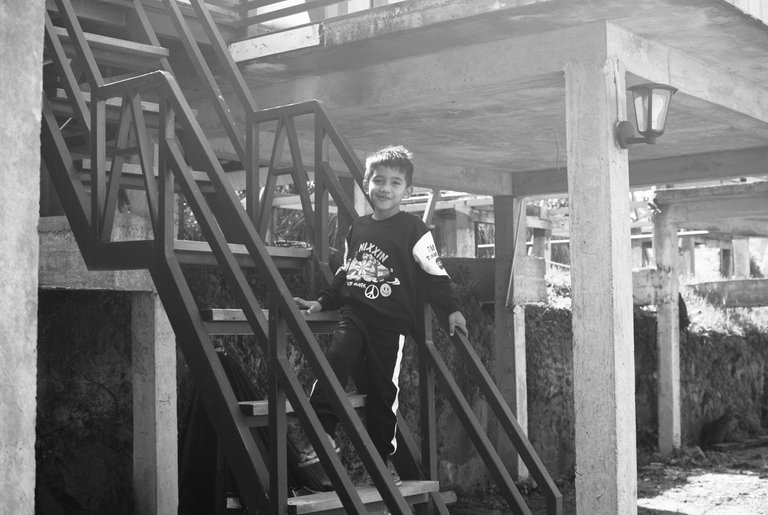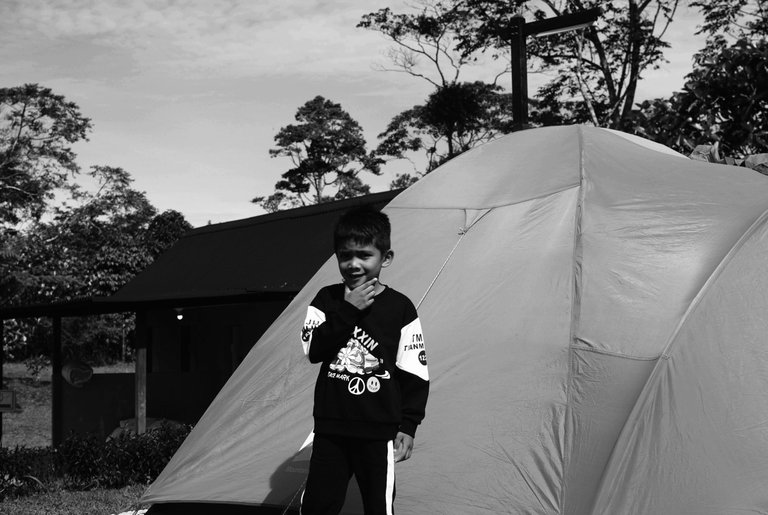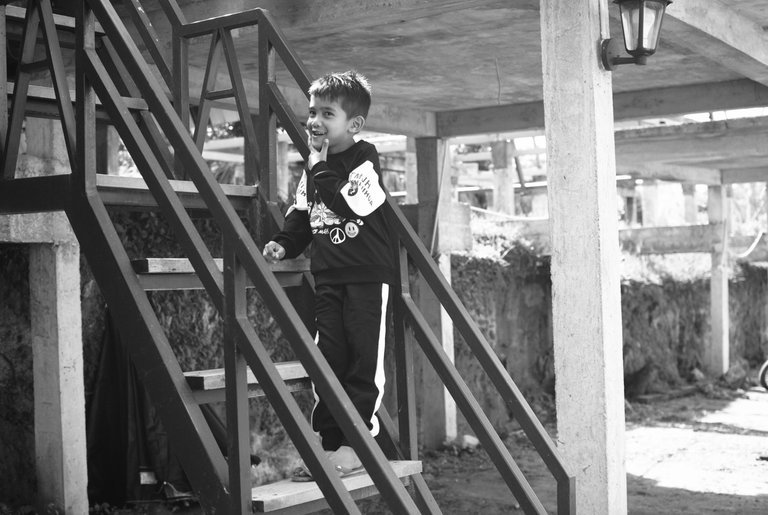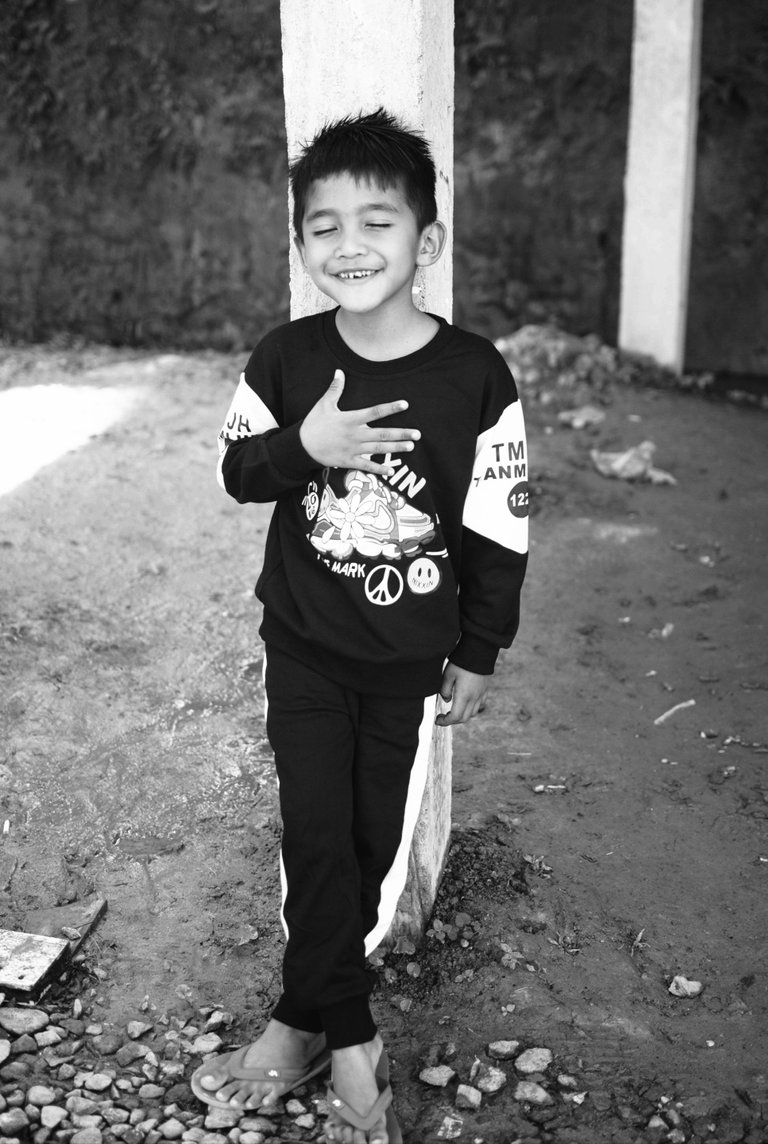 ---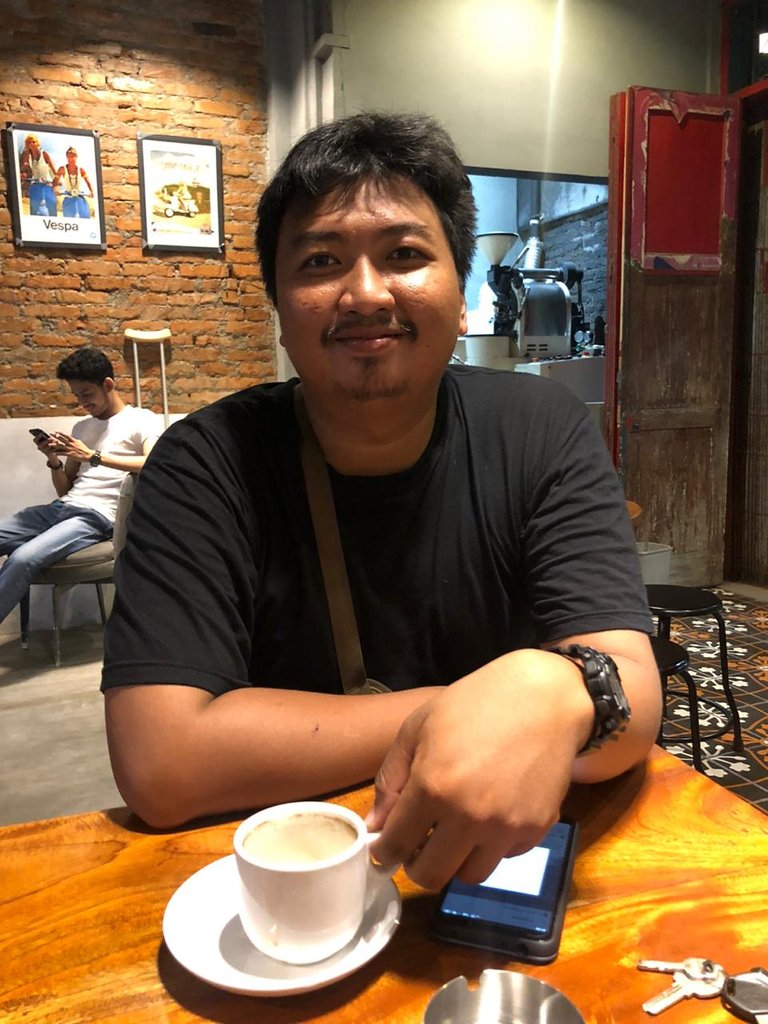 About Author

Call me Isdarmady, because I have a full name that is very long, namely Isdarmady Syahputra Ritonga. I am a head of the family who work as Farmers Vegetables Hydroponic and Consultant Hydroponics, sometimes I also sell coffee from various regions in Indonesia.
I have expertise dispensing coffee with a variety of techniques and tools brewing, because I have the desire to make a coffee shop with hydroponics as centerpieces. Help me realize that dream.
Thanks for read, vote, re-blog and support me in Hive. Maybe god will reward the kindness, let's success together.

---
---