How Did I Become Gambling Addicted And Get Rid of It.
---
---
Hello everyone and community, how are you all? May we all always be healthy and happy to live this life. This time I want to thank @galenkp and try to participate in Weekend-engagement post topics 77: Influential.
I chose option 4, for Weekend-engagement post topics 77: Influential this time :
Have you ever been negatively influenced; By whom, how did they do so, what happened in the scenario, when did you realize it was negative and not a good thing for you and how did you make the changes required to turn it around.
---
---
In living this life, we certainly have experienced moments being influenced by other people about something. Like when we were in school, maybe the moment to see our friends get good grades makes us influenced to also get good grades in class.
Sometimes, we get positive influences from other people but there are many moments that make us also get negative influences from other people and the environment. I also experienced a moment like that in my life, I remember this incident was very long ago but it made a big change in me, that moment when I was taught by my uncle about gambling.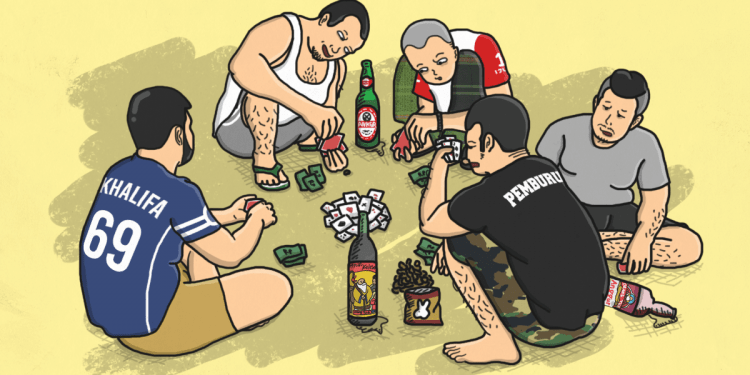 ---
---
I first became interested in gambling when I was 12 years old, when my uncle took me to visit a dice gambling place and a jackpot machine. There I was able to enjoy every money staked by other people, and I was also given capital by my uncle to play jackpot machines (or we call them arcade machines). Why do children gamble? At that time, gambling was only considered entertainment, not as a disease of society.
This moment in my childhood made me think that gambling was something normal, since then I have started to get addicted to gambling, especially football betting. At my young age at that time, I was a person who liked to study and read sports newspapers. This helps me to make a good analysis of the prediction of the outcome of football matches, and increase my winning percentage in gambling.
---
---
There is a saying in my country "No one gets rich because of gambling", and it is absolutely true. The proverb describes the condition of humans who will always lose when gambling. Why is it like that ? I feel myself, when I win and get a lot of money, then I will continue to look for wins and wins so that it ends up at one end, namely defeat.
All these gambling activities had a bad impact on my life, psychologically and morally. I am aware that gambling addiction has a negative impact on my environment, especially in my family. When I lost and there was no money, I started tricking my parents to get money, occasionally I also stole money in my mother's wallet. When I remember this, I want to cry because I feel like the most useless person.
---
---
Just like all kinds of addictions, like cigarettes, drugs, and sex. Recovering from gambling addiction is not easy, I do many things that can eliminate or reduce the desire to gamble. I started quitting gambling addiction when I was in college. I went to university which made me have to be away from my parents. I imagined if I still gambled and lost, it would make me cranky and would starve because there was no money to eat or pay for boarding.
The second step, I realized. At that time I gambled not only looking for money or winning but I was looking for fun or forgetting problems. I decided to actively participate in positive activities, which also make me happy and enjoy life. This method is very appropriate, and I recommend it to those of you who also want to stop gambling, because your mental condition will worsen in the initial phase of quitting gambling addiction, so we must have activities such as traveling, sports, or taking skill classes.
The third step, a strong commitment to quit. All of the above is meaningless without a strong commitment from ourselves. We must be aware, how the influence of gambling makes many things from our lives affect our lives in a negative direction.
Thankfully, I'm now free from gambling addiction. You can imagine one negative influence by my immediate family in the past, making a bad influence on my life. By now, my uncle had also quit all kinds of gambling and was closer to religion. This is my story in this Weekend-engagement, I hope my friends can take lessons, especially not to give negative influence to small children, because they can think it's a cool activity and no moral or legal problems. Thank you.
---
---
---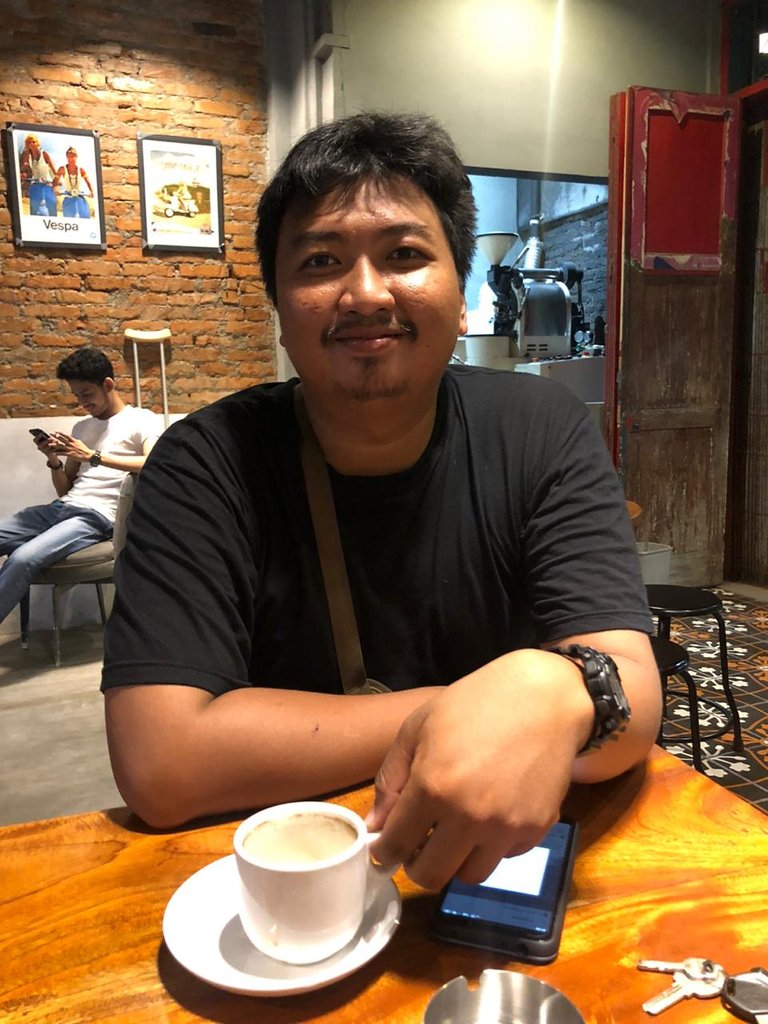 About Author

Call me Isdarmady, because I have a full name that is very long, namely Isdarmady Syahputra Ritonga. I am a head of the family who work as Farmers Vegetables Hydroponic and Consultant Hydroponics, sometimes I also sell coffee from various regions in Indonesia.
I have expertise dispensing coffee with a variety of techniques and tools brewing, because I have the desire to make a coffee shop with hydroponics as centerpieces. Help me realize that dream.
Thanks for read, vote, re-blog and support me in Hive. Maybe god will reward the kindness, let's success together.

---
---