Local Coffee Shop – Coffee Lab By Kopitree : Modern Public Space

---
---
---
In Indonesia, there is a trending word for coffee fans, namely depresso, which sounds similar to the Italian signature coffee, which we know as espresso. Depresso is often used by people to describe the feeling of a human being when he runs out of a cup of coffee. Depresso is a pun on "depression" and "esspresso". But, Do you know about depression? Depression is a psychological and mental illness experienced by humans when they are experiencing a high burden of thought.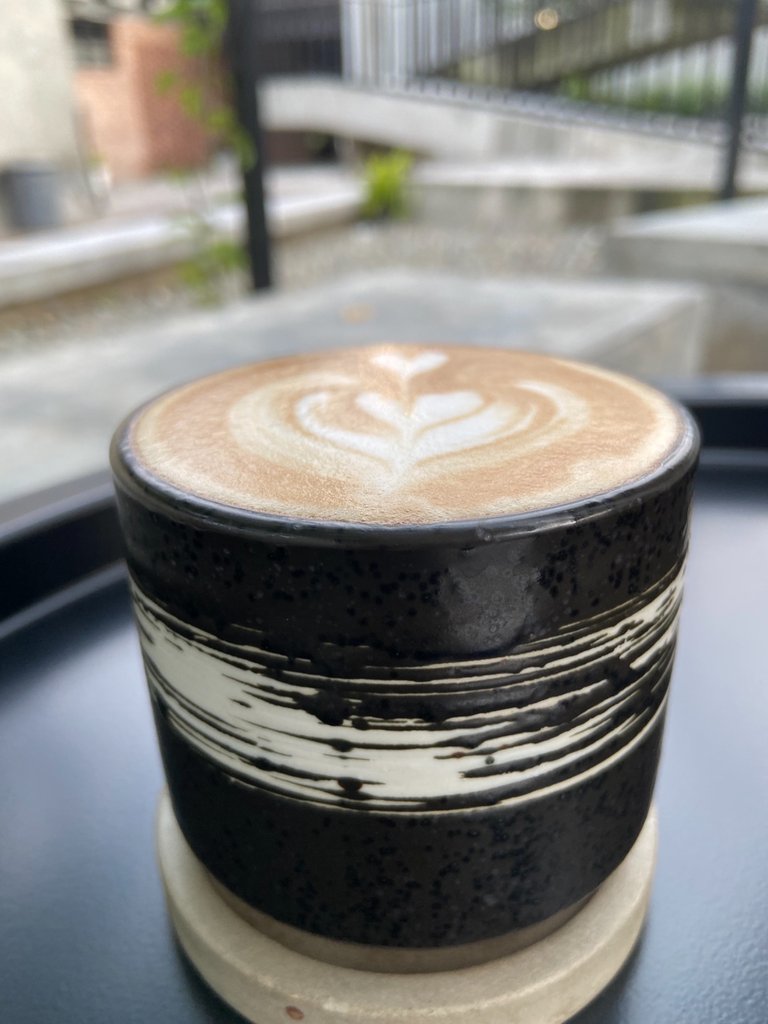 So, so that we avoid depression, one form of prevention is to drink a cup of coffee. Granted, there's no correlation between coffee and depression, but everyone who is depressed actually needs calm and someone to talk to, and coffee is one of the best ways to find peace.
Anyway, this time to prevent depression (just an excuse to smoothen the discussion on the topic) I will invite you to experience drinking coffee at one of the local coffee shops in my city, namely Coffee Lab By Kopitree.
---
---
Coffee Lab By Kopitree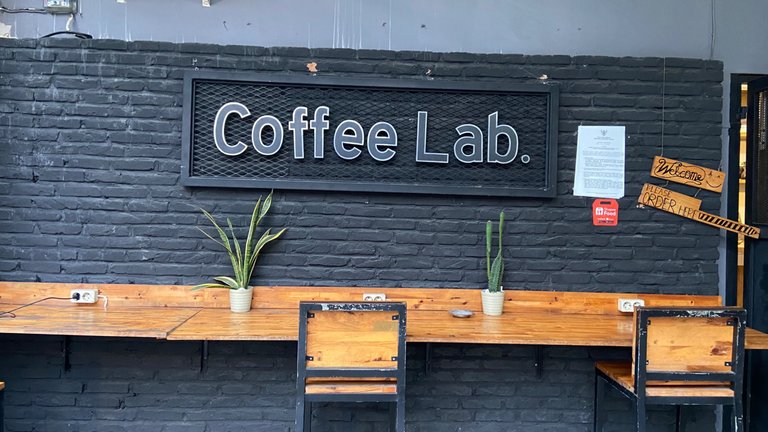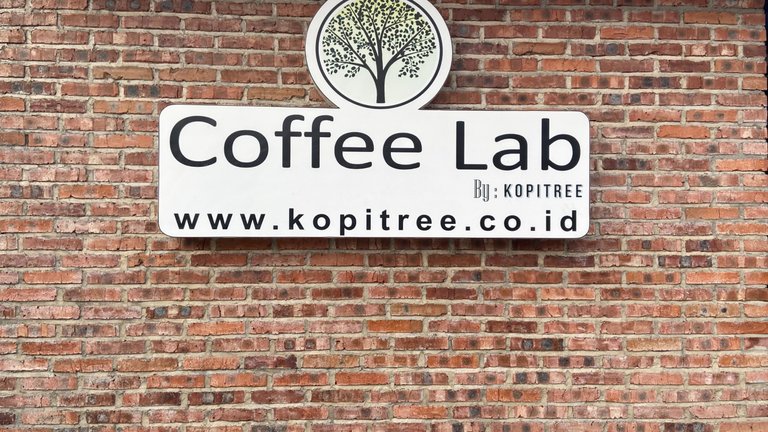 This coffee shop is located at Jalan Merpati no. 74 A, Sei Sikambing-B Village, Medan Sunggal District, Medan City. The location of this coffee shop is not on the main road, but slightly into a smaller street. I often cross this road because it is a shortcut that goes in the direction of my workplace but I haven't had a chance to stop by because it looks like an office from the outside.
The name of this coffee shop is rather unique, namely Coffee Lab By Kopitree, at first glance when I heard it was similar to the name of a laboratory for coffee. "By Kopitree" indicates that this coffee shop uses coffee beans that are processed by KopiTree, a well-known online coffee store in Indonesia. I've bought coffee at Kopitree and I know they sell the best quality Arabica coffee from their own coffee plantation.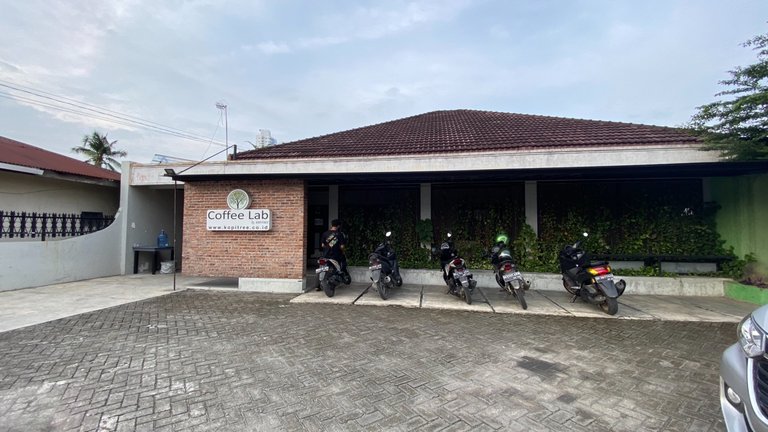 This coffee shop is quite visionary and smart, because they have a large parking lot. Apparently, Coffee Lab By Kopitree has a good business concept because it thinks about how visitors can be comfortable parking their vehicles.
Next I went to the bar table, the food or drink ordering system at Coffee Lab By Kopitree was ordered and paid immediately. There are various variants of drinks available, for the basic coffee menu there are Coffee Latte, Americano, Sanger Coffee and for the signature coffee menu, there are unique coffee menu names, Oasis, Paloma, Cold Play, Nirvana, and Mocha lab¸ (all group names) bands). For those of you who don't drink coffee, there's no need to worry about chocolate, red velvet, lemon tea etc.
---
---
About Coffee Taste
I arrived at this coffee shop in the afternoon, I came alone with my wife. I opted for a cup of hot coffee late and my wife opted for a cold chocolate. Maybe, if you often see my posts about coffee, I often drink black coffee or manual brew coffee. But this time I wanted to try something different, that afternoon.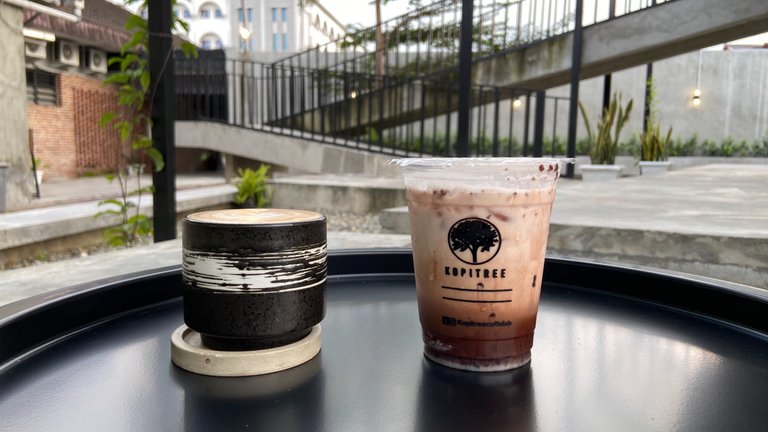 Our orders were delivered straight to our seats. For your information, many coffee shops in Indonesia use plastic cups for cold drinks, with various purposes such as reducing dirty glasses, and making them easy for customers to carry. I don't know if this is the right way, but as far as I know plastic waste is a big problem in today's world. For warm drinks, such as caffee late, I still serve it in a glass.
I really like the design of the glass used for this coffee, it's unique and the color is cool too. The latte art is also cool. However, glass is not commonly used for caffee late, usually coffee latte is served in a cup. Oh yes, the glass is also similar to a glass for drinking ocha.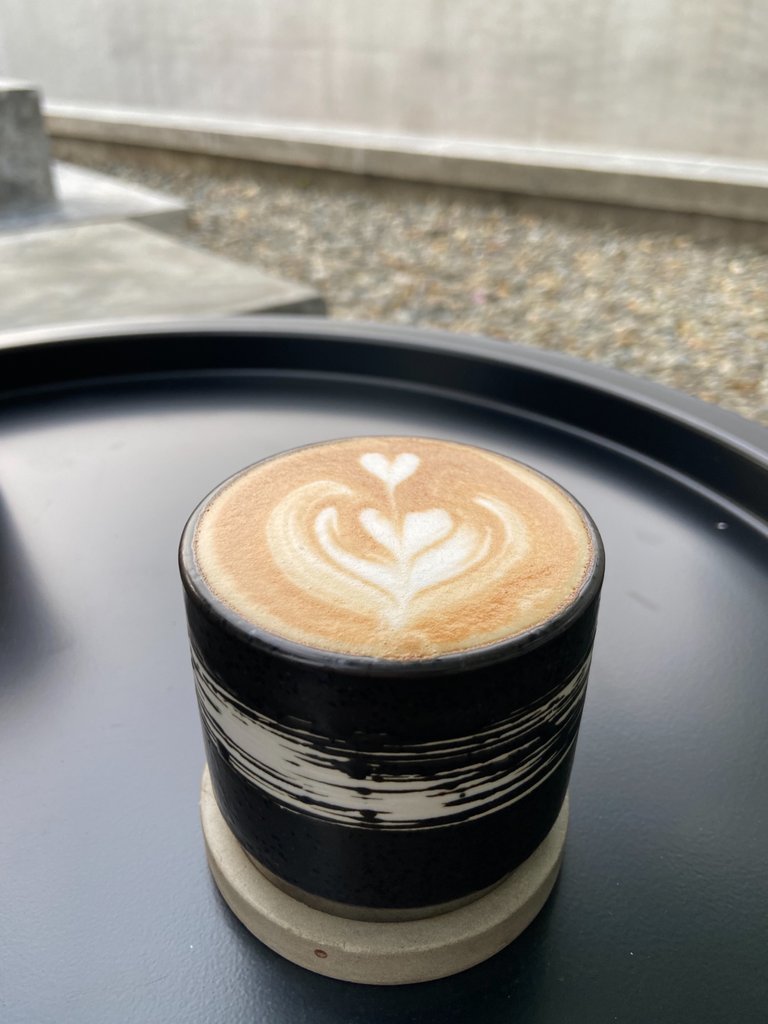 Caffee Latte is Italian coffee milk, different from Indonesian coffee milk which uses sweetened condensed milk. Caffee latte using fresh milk. Serving a caffee latte at first glance looks easy, but getting a balanced taste between coffee and milk is not easy, and there are many factors that influence it, one of which is the use of coffee beans with the right roasting level.
The Caffee Late that I'm drinking this time has the right and steady taste, perfect for drinking in the afternoon. Coffee Lab by Kopitree uses 100% Arabica coffee beans as a basic espresso, and this is rarely used in other coffee shops, usually coffee shops use house blend coffee (mix Arabica and robusta) for espresso. There are two reasons, firstly the price of Arabica coffee is more expensive and secondly Arabica has a sour taste and is less strong to be mixed with milk. However, a reliable and experienced roaster can create the right Arabica coffee beans for espresso, and I got this experience at Coffee Lab by Kopitree.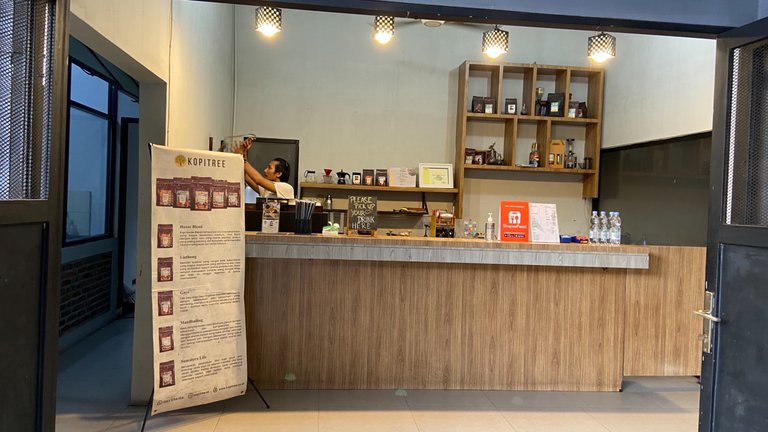 ---
---
Design Coffee Shop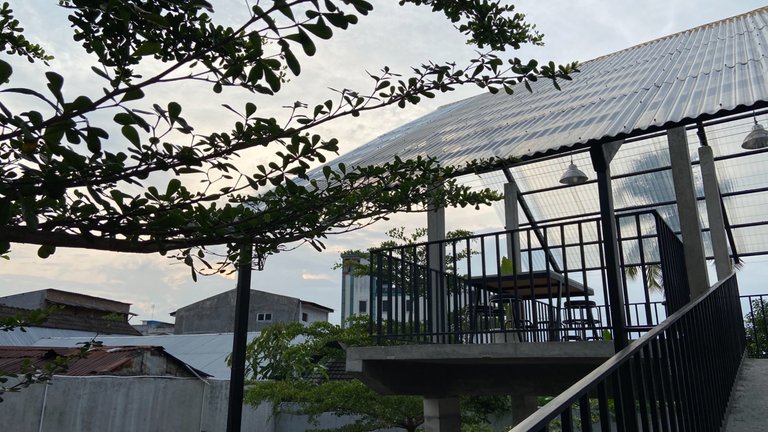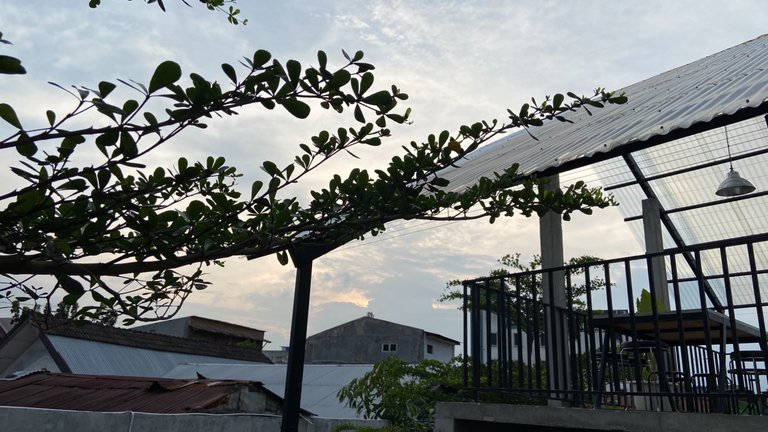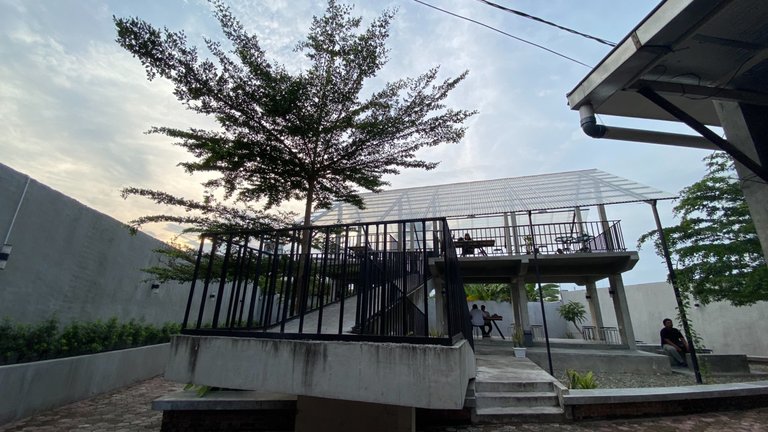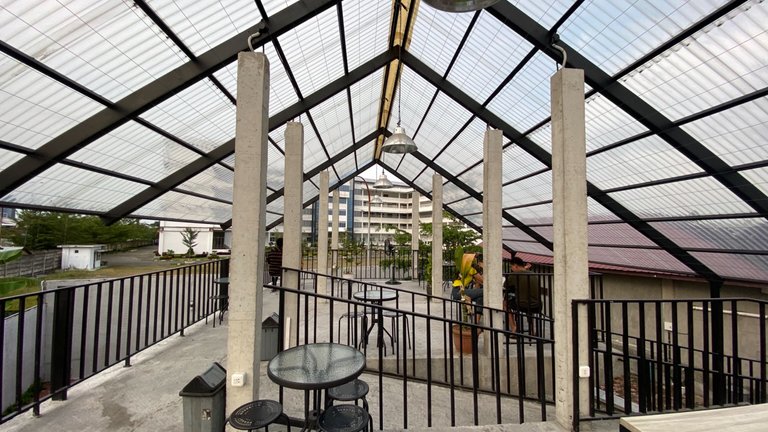 At present, the coffee shop not only serves as a place to drink coffee but also has a function as a modern public space. Coffee shops are used as a place for people to interact and exchange opinions. Of course, the coffee shop must be made with a cool design and make everyone want to go back there again.
Coffee Lab by Kopitree uses an outdoor industrial design theme in their coffee shop. Industrial Design is indeed a trend for coffee shops this year until finally all new coffee shops use a similar design. This coffee shop uses structural elements from the building, such as brick, cement or wood.
The gray color of the cement walls is the dominant color in this coffee shop. The tables and benches used in this coffee shop are also made of cement. The distance between the seats is also appropriate, Coffee Lab by Kopitree is perfect for a place to work from home or just have coffee.
This coffee shop has two floors, if you want to enjoy the breeze in the afternoon maybe you can sit on the second floor. The atmosphere of this coffee shop is very cool and not too noisy, different from other coffee shops in my city. The open space of the coffee shop is also compatible with the concept of public space in the era of the covid-19 pandemic, which makes us have to avoid gatherings in indoor areas.
Okay, this is my review this time. My city has tons of cool coffee shops which we'll talk about another day. Thanks for reading, and leaving a comment.
---
---
Edit by: VN
Music by in the breeze - list
---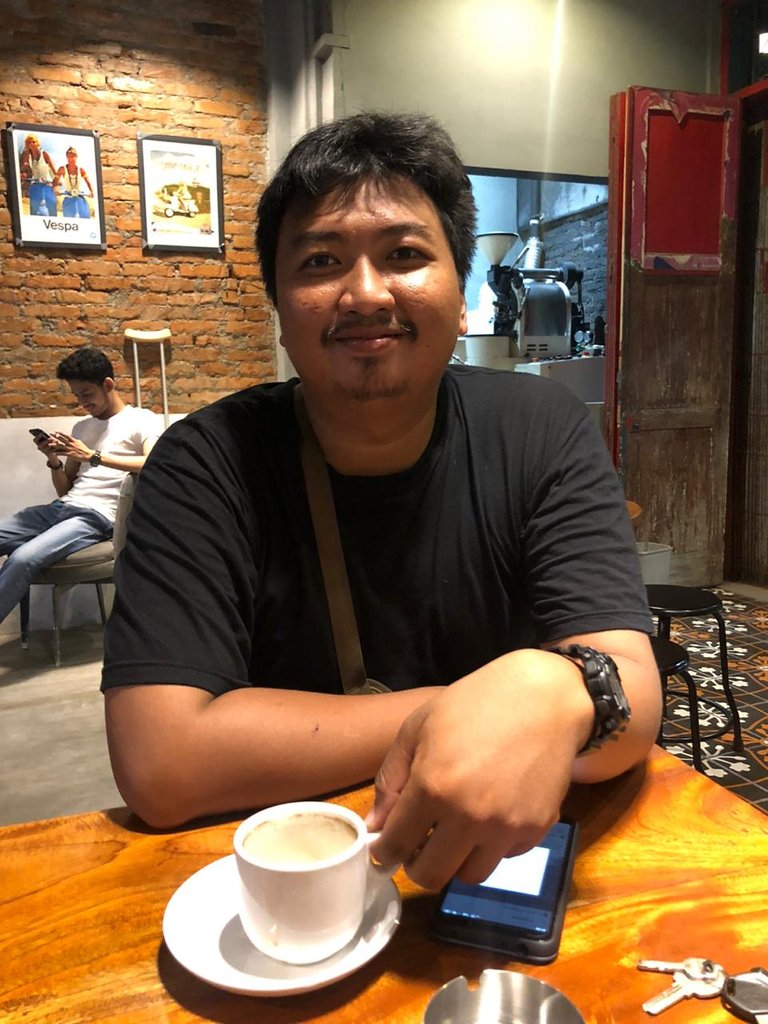 About Author

Call me Isdarmady, because I have a full name that is very long, namely Isdarmady Syahputra Ritonga. I am a head of the family who work as Farmers Vegetables Hydroponic and Consultant Hydroponics, sometimes I also sell coffee from various regions in Indonesia.
I have expertise dispensing coffee with a variety of techniques and tools brewing, because I have the desire to make a coffee shop with hydroponics as centerpieces. Help me realize that dream.
Thanks for read, vote, re-blog and support me in Hive. Maybe god will reward the kindness, let's success together.

---
▶️ 3Speak
---
---