Design and Architecture of Sasadakopi Coffee & Roastery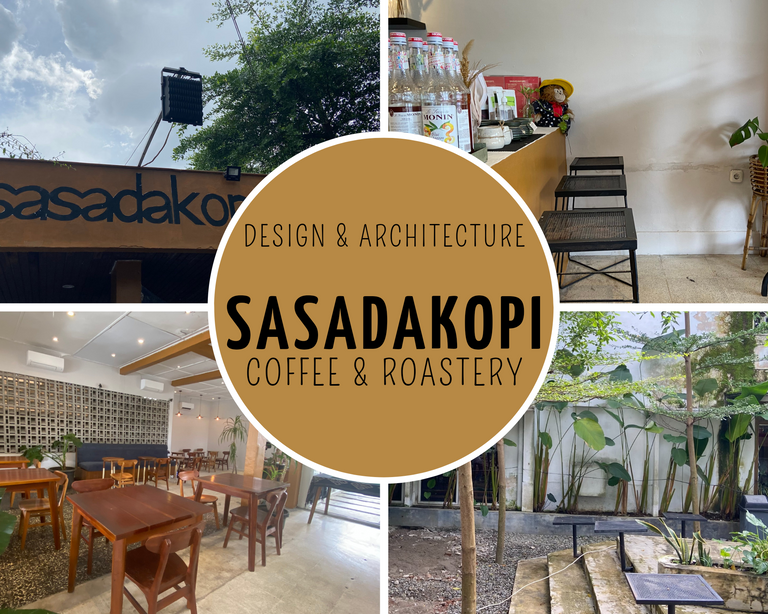 ---
---
Hello everyone
How are you today ? I hope and pray, we are all always given health and also happiness in living this life. One thing I am sure and believe in, all members of Architecture+Design are creative, informative and inspiring people. Every day, the members of this community will invite you to travel around the world, witnessing every wonder of the architecture and design of a building or object.
I also want to share about my experiences and impressions of the coffee shop that I recently visited. While I was active in the Architecture+Design Community, I often talked about coffee shops or cafes running business in Medan City, the city where I live. I like to pay attention to coffee shop or café buildings, because visitors to those places often decide to go to a coffee shop or café because they are happy or interested in seeing the design and architecture. On this occasion, I will share my impressions when I visited Sasadakopi Coffee & Roastery.
---
---
Sasadakopi Coffee & Roastery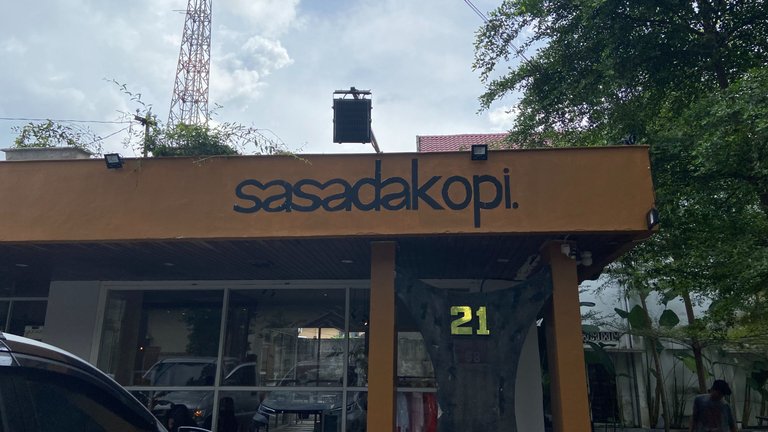 Some time ago, I visited Sasadakopi Coffee Shop. This coffee shop is one of the favorite coffee shops and is visited by many young people in my city. Sasadakopi Coffee & Roastery has two branches in my city. One of the branches is on Bunga Asoka Street and I have been there often and have discussed it in the past. This time, I invite you to see Sasadakopi Coffee & Roastery, which is located at Sei Bahorok Street no. 21 Medan Selayang District – Medan City.
We can find many reasons why people, especially youth, like to come and hang out at this coffee shop. The simple answer is, the location of this coffee shop is indeed very strategic. This coffee shop is close to the largest state campus in the province of North Sumatra. In addition, the surrounding area is surrounded by hostels or boarding houses for students. As we know, dormitories and boarding rooms don't have a living room and are also cramped. Because of that, we will often see students coming to this coffee shop to hangout, self-study or do assignments.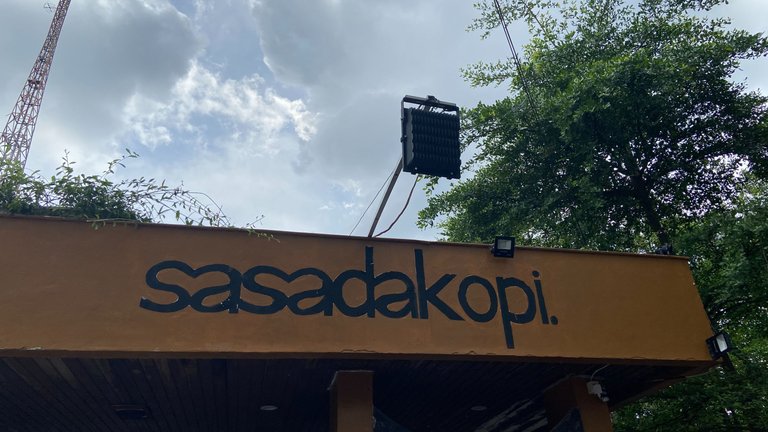 I came to this coffee shop at 2 pm. The coffee shop situation was pretty crowded, but I still found one place to park my car. Seen from the front, this coffee shop looks quite spacious with various room concepts and interesting places for us to discuss. Before we entered, my attention was riveted on the "sasadakopi" font displayed at the top of this building. If friends pay attention to the letters s and a which are arranged without spaces like forming a love emoticon. Anyway, sasadakopi is taken from the traditional Batak language which means a cup of coffee. Choose a meaningful name.
---
---
Working Space in the Indoor Part of the Building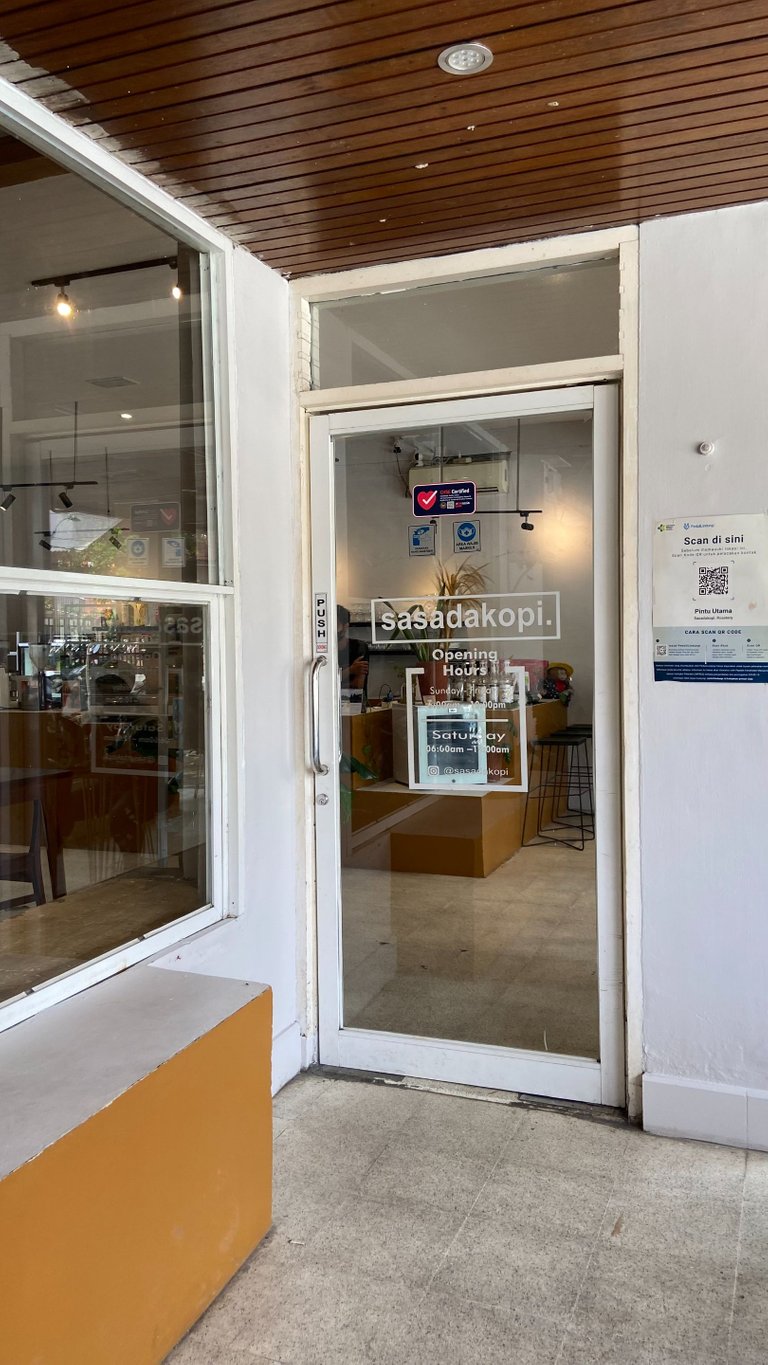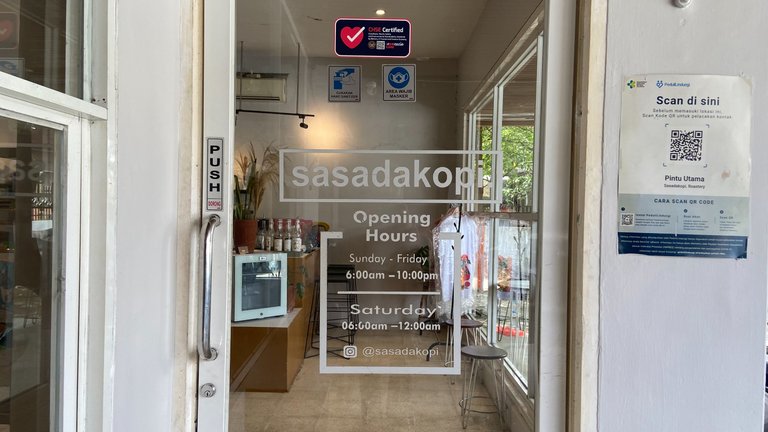 Sasadakopi Coffee & Roastery seems to use a former office or company building. The structure of the building is quite unique and it seems that in the past it was not used for housing. Sasadakopi uses a single door made of thick glass as the front door. The use and selection of glass doors allows us to see the inside of the building without having to open the door.
On the glass door, we also see some information such as the opening hours of this coffee shop. Sasadakopi Coffee & Roastery is not open on Sundays. It's quite unique and bold when a coffee shop or F&B business chooses Sunday for their day off. The first room we entered was the indoor part of the coffee shop and was air conditioned. Therefore, we must always close the door after we enter.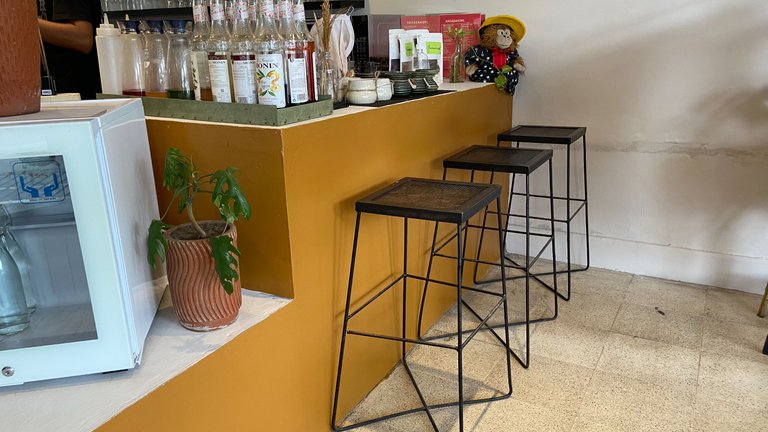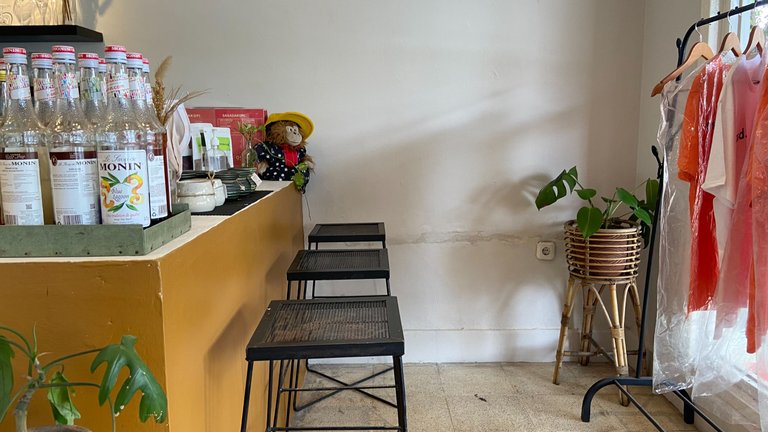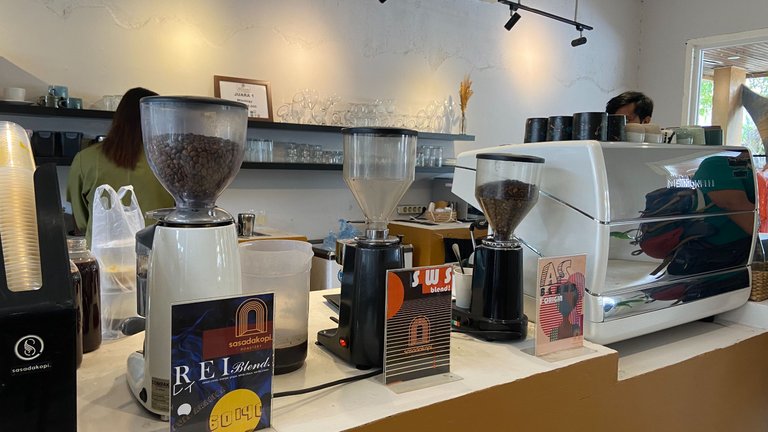 In front of the entrance, we will meet directly with the coffee bar from Sasadakopi Coffee & Roastery. We often find coffee bar designs and layouts like this in coffee shops. Sasadakopi Coffee & Roastery uses an open bar concept, so if we want to see the coffee brewing process, we can do it here. We will also find lots of ornamental plant pots that give us a green and beautiful impression.
The Coffee Bar of this coffee shop is decorated in a very chic and catchy way. Sasadakopi Coffee & Roastery provides three iron chairs in front of the coffee bar for customers and baristas who want to chat. One of the things that I always pay attention to in every coffee shop is the layout of the coffee tools which are arranged neatly, efficiently and of course are comfortable on our eyes. We know, there are lots of equipment for brewing coffee, but this arrangement of tools and equipment can be an interesting coffee decoration.
Next, we see how the indoor space concept of this coffee shop is. From my observation, this indoor room is made with a minimalist and comfortable working space concept. The chosen color combination and decoration show that. We can see the arrangement of air holes which are made into one gray wall which gives color to this room.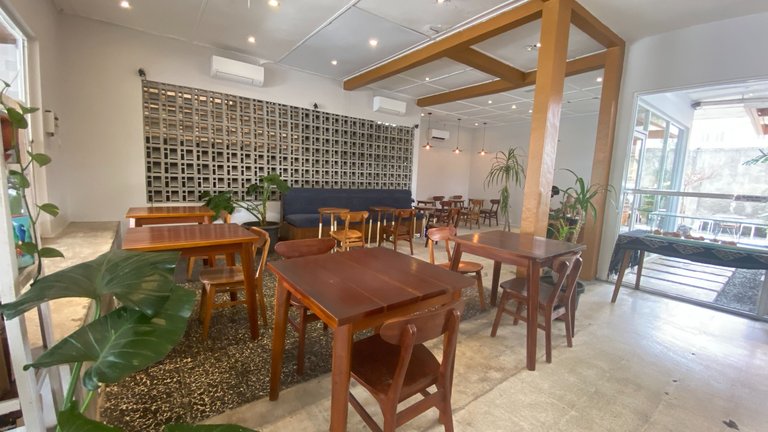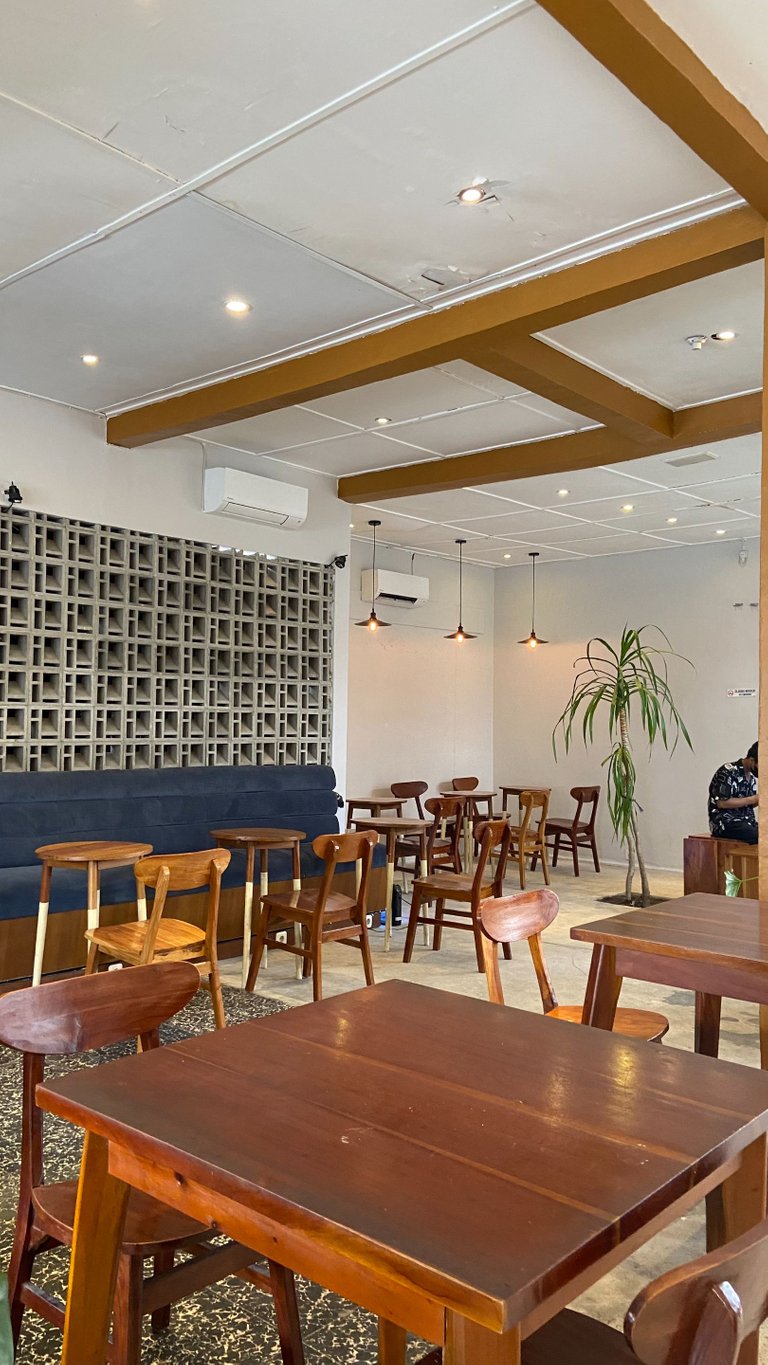 If you pay attention, the majority of the chairs and tables are arranged for two people. I'm sure the owner of this coffee shop has paid attention to the target consumers of his coffee shop. In the Indoor space of Sasadakopi Coffee & Roastery, customers can work or do their own work without being disturbed or also have a cup of coffee alone while contemplating. The selection of tables and chairs is also very suitable for carrying out these activities. For the furniture, wooden tables and chairs dominate this place and look very artistic, classy but also elegant.
---
---
Outdoor Area of Sasadakopi Coffee & Roastery
After exploring the working space of this coffee shop. I invite you to see the outdoor area of Sasadakopi Coffee & Roastery. The outdoor area of this coffee shop is at the back of this coffee shop. The outdoor area is also quite large and of course has an interesting design and architecture.
The outdoor part is made with the Industrial Garden design concept. We will see the dominance of cement and bricks used as seats and tables. The concept of the seat is made with a simple hanging table made of iron. This outdoor space is perfect for visitors who want to hangout and chat with friends.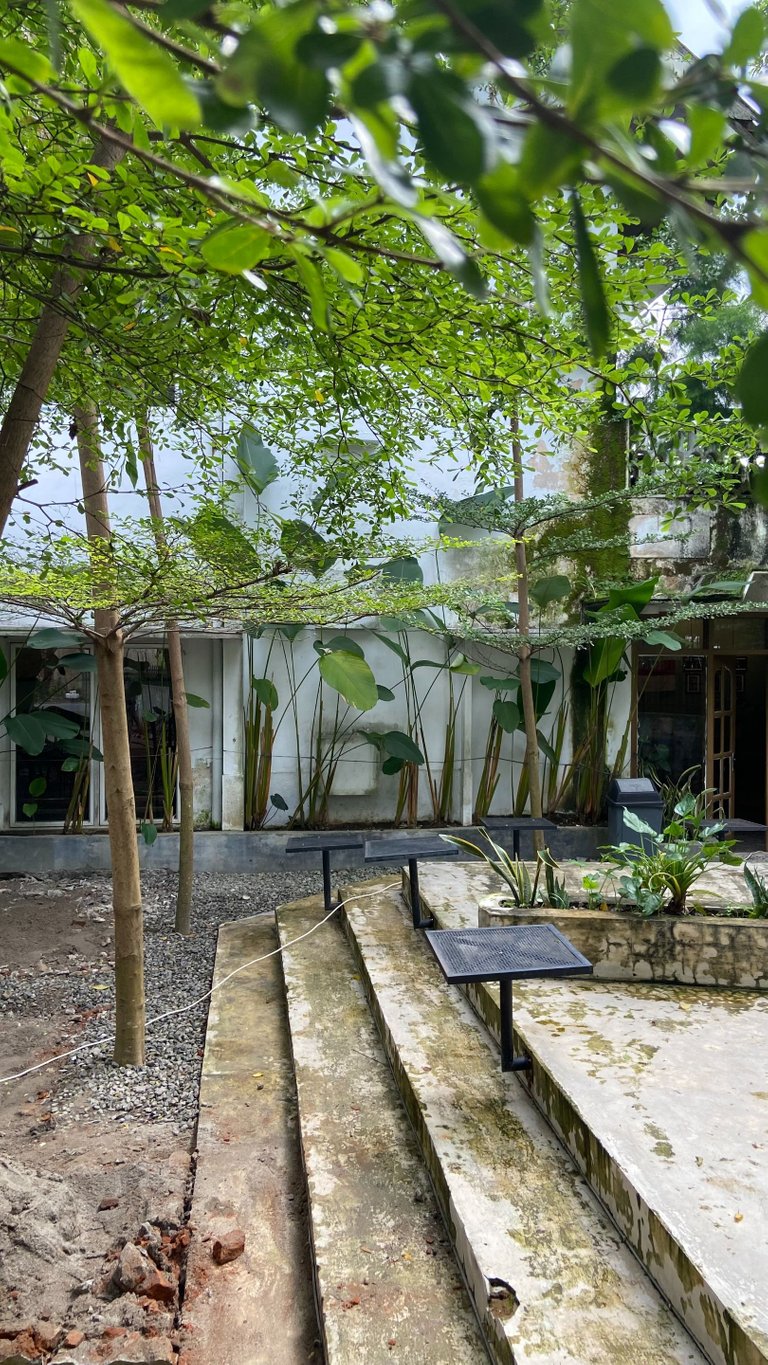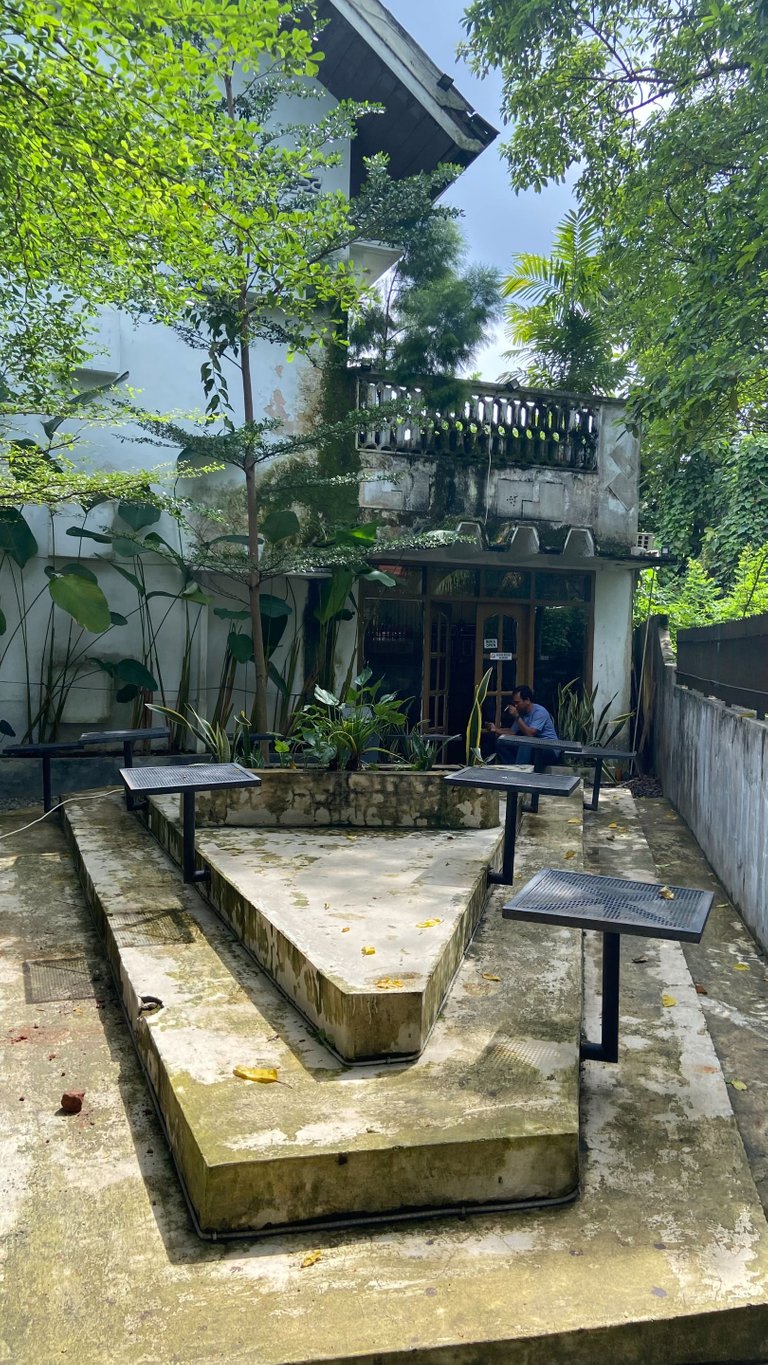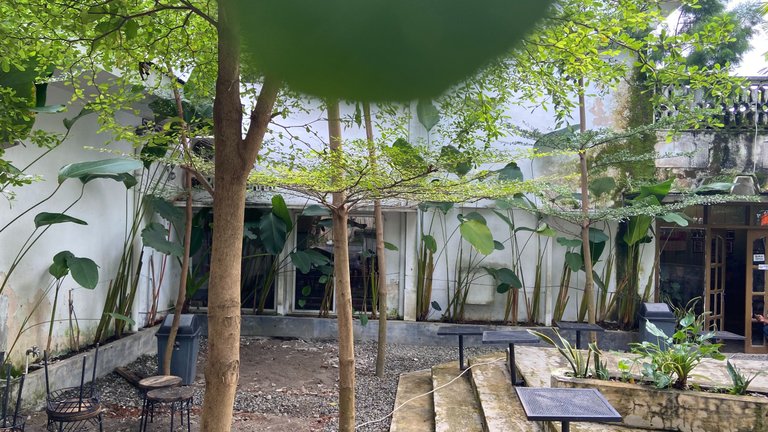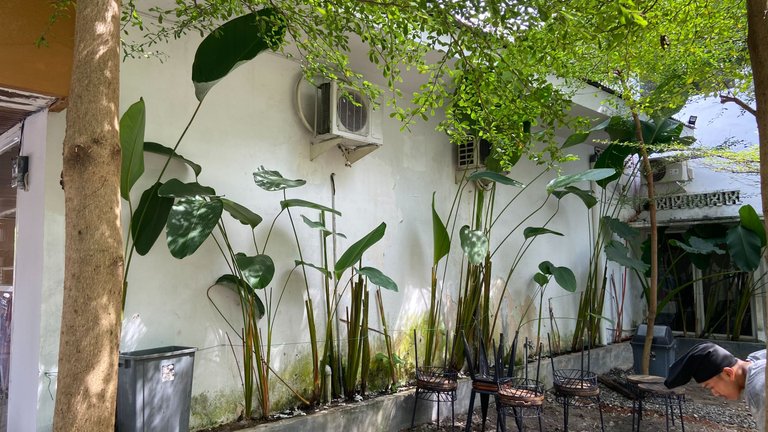 In addition, visitors who sit in this outdoor area will also get a beautiful green view. Sasadakopi Coffee & Roastery arranges lots of plants and trees that make this area shady, not hot and cool. If it's not raining, lots of people sitting in this area enjoying the atmosphere with a cup of coffee and a cigarette.
Before I forget, Sasadakopi Coffee & Roastery has a part of the room on the back terrace area but at that time there were many customers sitting and discussing there, like a group of students from the same department. The room is semi-outdoor and visitors can relax to smoke.
Okay, that's all about my experience with the design and architecture of Sasadakopi Coffee & Roastery. See you at another time.
---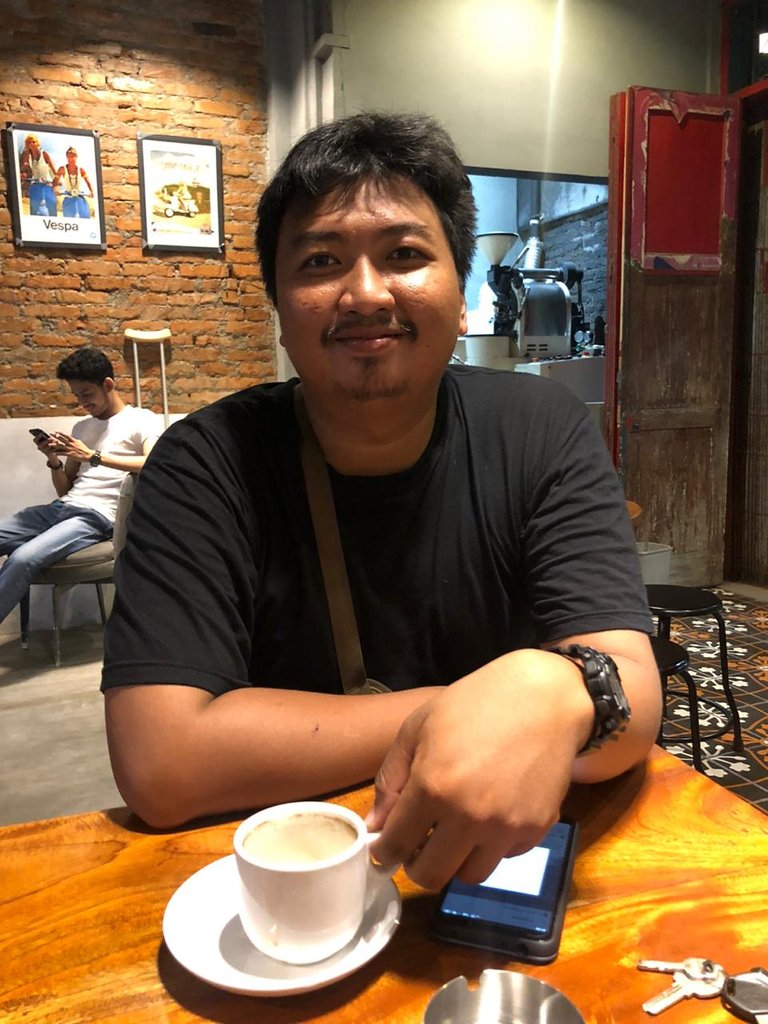 About Author

Call me Isdarmady, because I have a full name that is very long, namely Isdarmady Syahputra Ritonga. I am a head of the family who work as Farmers Vegetables Hydroponic and Consultant Hydroponics, sometimes I also sell coffee from various regions in Indonesia.
I have expertise dispensing coffee with a variety of techniques and tools brewing, because I have the desire to make a coffee shop with hydroponics as centerpieces. Help me realize that dream.
Thanks for read, vote, re-blog and support me in Hive. Maybe god will reward the kindness, let's success together.

---
---