Chicken Noodles Mushroom – Indonesian Street Foods
---
---
---
Street Food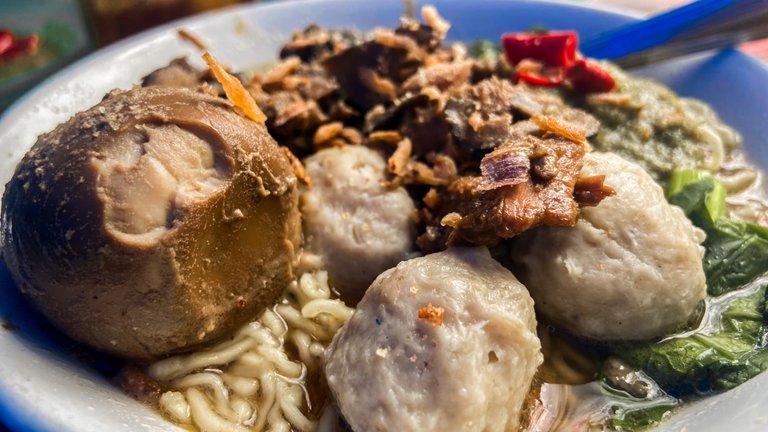 Street food is always identical with delicious food, cheap food, the food portions are abundant and sold at a simple place. Street food has the power to attract many foreign tourists or food bloggers to try a variety of stalls, wagons, or tents five feet when a visit to a country.
The type of food that sold street food is diverse, and usually always identified with the culture and the local area. Indonesia has many kinds of street food that is delicious and popular with all the people of Indonesia. One of the types of food that can be found in every city in Indonesia is Chicken noodles.
---
Chicken Noodles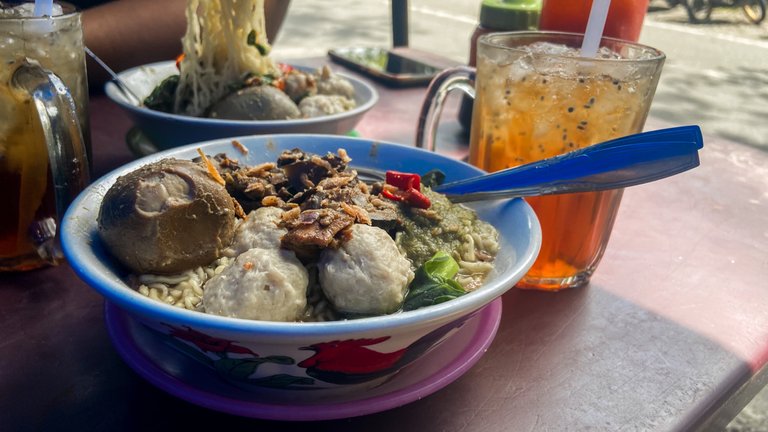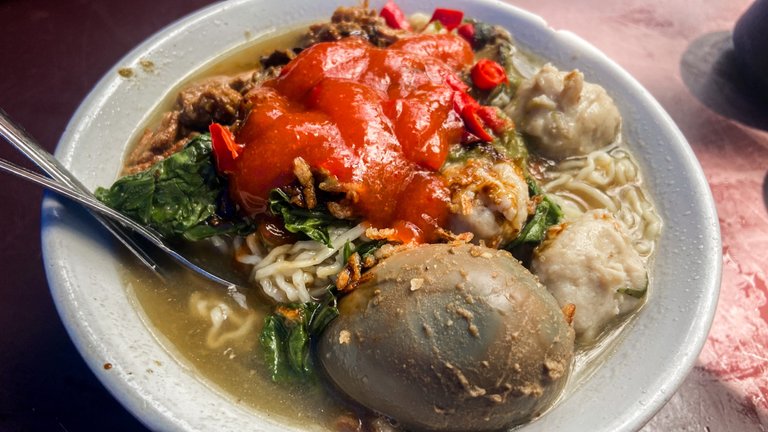 Chicken noodle soup can be found in street food, bistro, or restaurant. This meal has preferred by all people because it tastes delicious and is suitable for the tongue of Indonesian people. Chicken noodle is a noodle dish that is boiled, then added pieces of chicken meat stews, cabbage boiled, and then added chicken broth soup.
The way of processing chicken noodles is similar to ramen in Japan. A wide variety of menus noodles chicken now that you can find like chicken noodle egg. chicken noodles mushroom, or chicken noodle with meatballs.
Mie Ayam Jamur AMIGOS H. Mardi
Like this time, I went for lunch at Mie Ayam Jamur AMIGOS H. Mardi. Amigos here is not a word in Spanish but an abbreviation is "Agak MInggir Got Sedikit" which is on the edge of the trench. It refers to the location selling street food is located on the edge of the trench.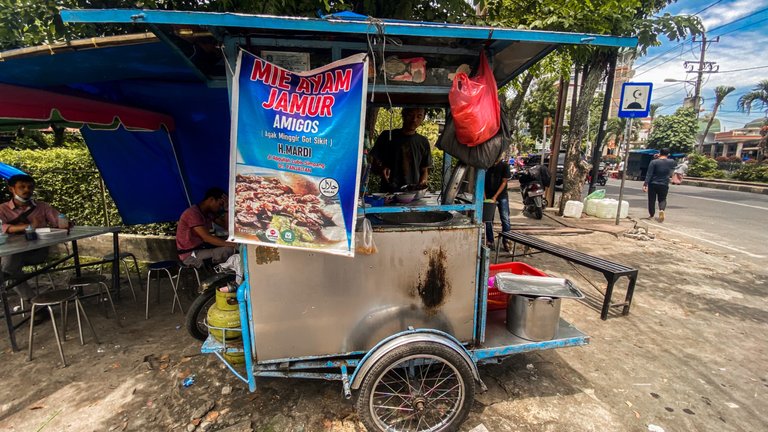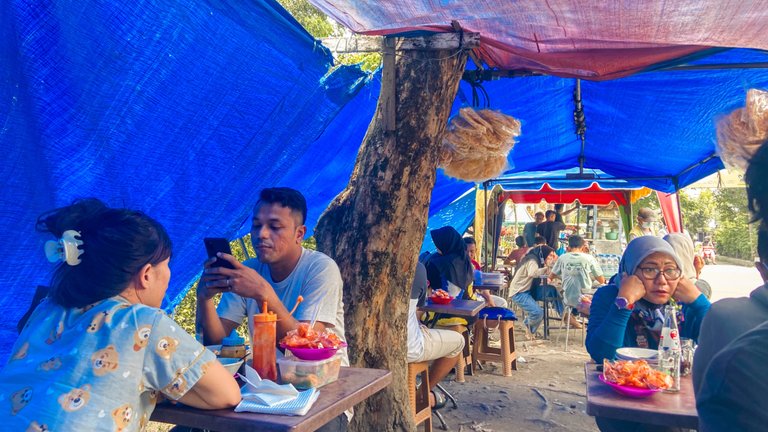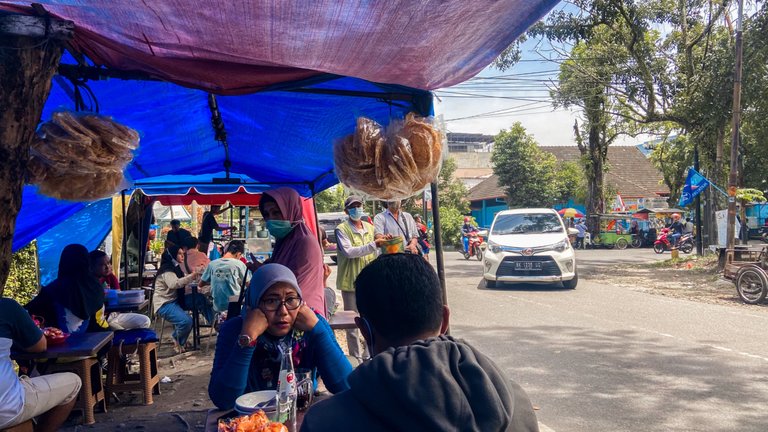 Mie Ayam Jamur Amigos H Mardi using two wagons and five tents, each seat there at the edge of the pavement. I don't know if they have permission to sell because as I was not allowed to sell on the roadside. But, who cares ?.
Despite being on the edge of the road and the edge of the trench, visitors look no matter against dust, dirt, or smell. We all focus on the food that is on sale because I think Chicken Noodle Amigos is among the most delicious in my city. Sometimes, we must also wait to eat there, because of the many visitors who come.
I ordered the Mie Ayam Komplit (Chicken Noodles Complete) and Iced Tea. Mie Ayam Komplit has differences with Chicken Noodle usual mainly on the toppings you add. Mie Ayam Komplit has a topping of mushrooms, boiled eggs, and meatballs. For the portion very much, such as the street food in general.
At first glance, chicken noodle which is sold very ordinary. But when eaten, we can feel the richness of the chicken broth mixed with the sweetness of the soup stews. Those who like spicy taste can add chili pieces are available there. For the price of one serving of Chicken Noodle Complete and ice tea, I pay Rp.23000,- (1.5 USD). A very affordable price to fill the stomach at lunch.
One thing that may be a little disturbing is because they sell at a roadside, if the weather changes such as rain or hot weather, it will be a very direct feel. But, the experience of eating like this we also need, in addition, because the price is cheap and we can help the economy of the people still affected by the pandemic covid-19.
Interested in trying the chicken noodle?
---
---
---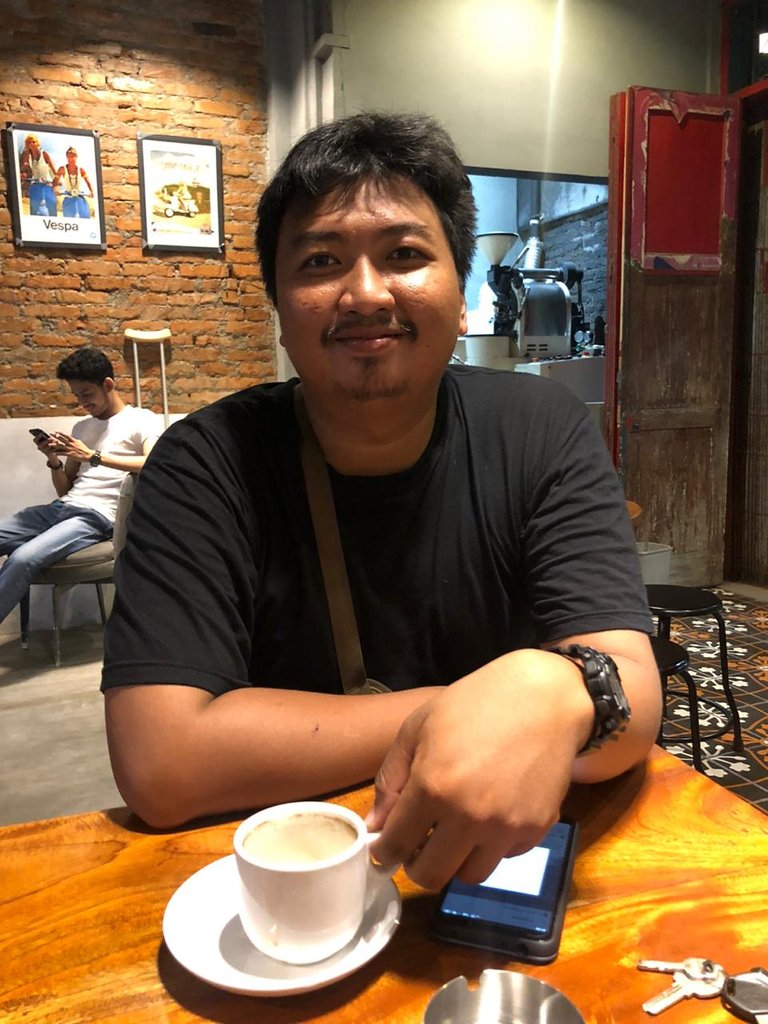 About Author

Call me Isdarmady, because I have a full name that is very long, namely Isdarmady Syahputra Ritonga. I am a head of the family who work as Farmers Vegetables Hydroponic and Consultant Hydroponics, sometimes I also sell coffee from various regions in Indonesia.
I have expertise dispensing coffee with a variety of techniques and tools brewing, because I have the desire to make a coffee shop with hydroponics as centerpieces. Help me realize that dream.
Thanks for read, vote, re-blog and support me in Hive. Maybe god will reward the kindness, let's success together.

---
---