Traveling alone, as a couple or in groups? My trips alone and in company.
This is an entry to the contest made by the girls of the #ladiesofhive community and this week the questions are asked by the friend @trangbaby. If you want to join the challenge, it is just beginning, check the rules here in this link:
https://hive.blog/hive-124452/@ladiesofhive/ladies-of-hive-community-contest-89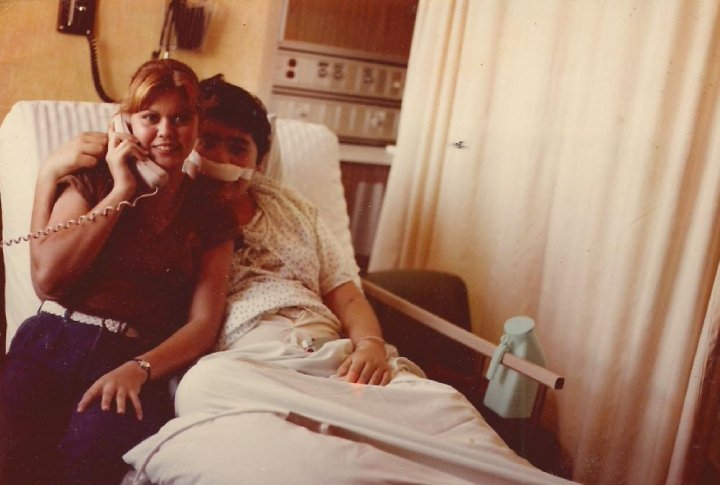 1️⃣ The number of women traveling solo has been on the rise. How do you feel about traveling as a single woman? What are the advantages and challenges?
Traveling is the greatest enjoyment in life and there are many types of trips, those we do for pleasure, for work or because we need something.
The first time I had to travel alone was to the United States. My serious brother operated in Miami and my mom needs a company to move from the hospital to the hotel and vice versa.
At the age of 18, I was traveling alone for the first time on a plane. The nerves were great but the emotion was greater.
I liked traveling so much, but after that I only had land trips and they were in company and very pleasant.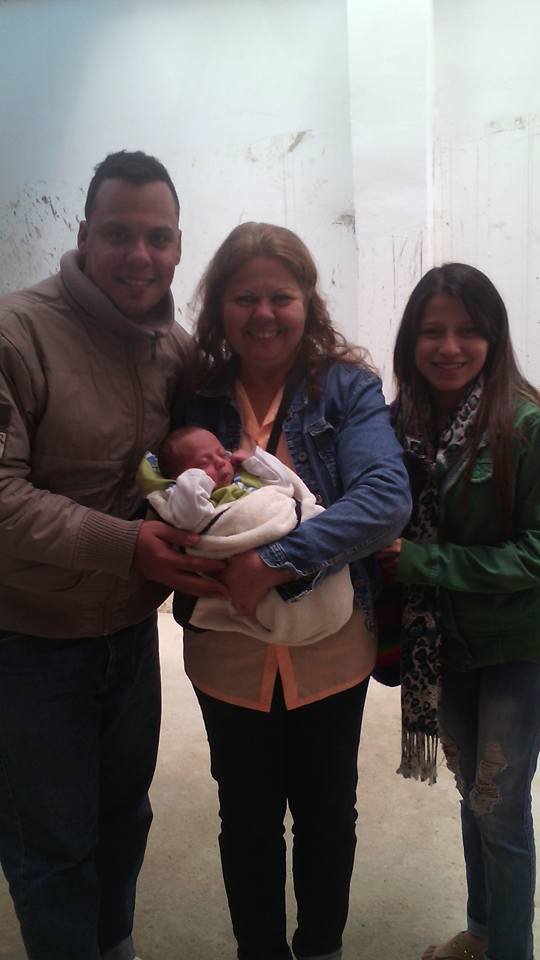 On my first trip to Colombia I did it with my son who was coming for the birth of his first child and he brought me since in Venezuela it was hard with food.
If I hadn't come with him, I think the story would have been different because in the accident we had on the bus I was left unconscious and he was the one who made me get back on my feet and took all the things out of the bus when they took me to the hospital.
It was a trip with a traumatic start, but he was very supportive during the week that I was hospitalized. Then we already met very friendly people and a culture different from ours.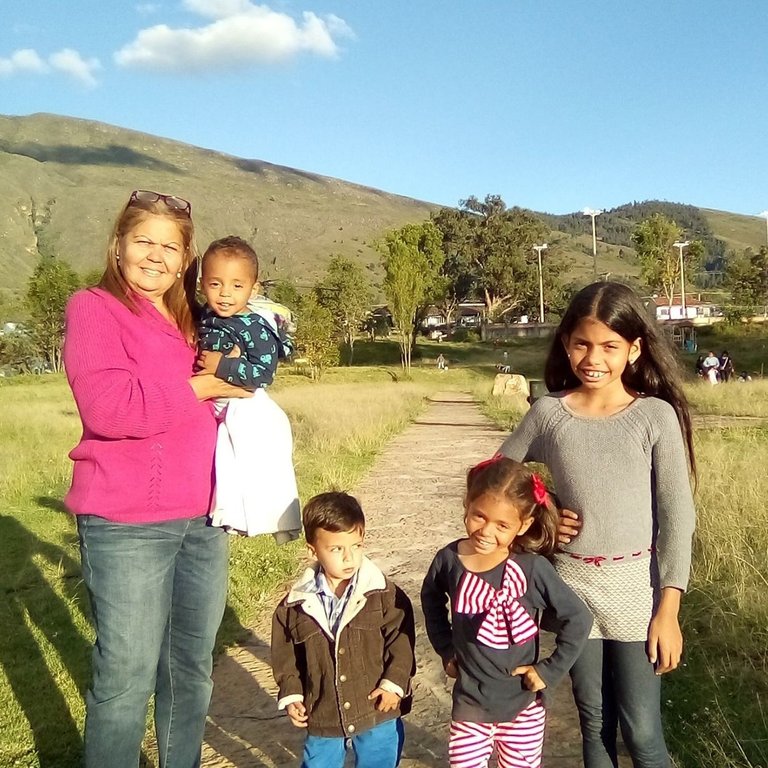 On my second visit to Colombia I came with my daughter, her husband and their three children. We fled from the blackouts in Venezuela and my daughter wanted to meet her nephew.
I liked this family trip because my grandchildren began to know what it is like to travel to another country, share their culture and food with other children, we got to know beautiful places and they enjoyed it a lot.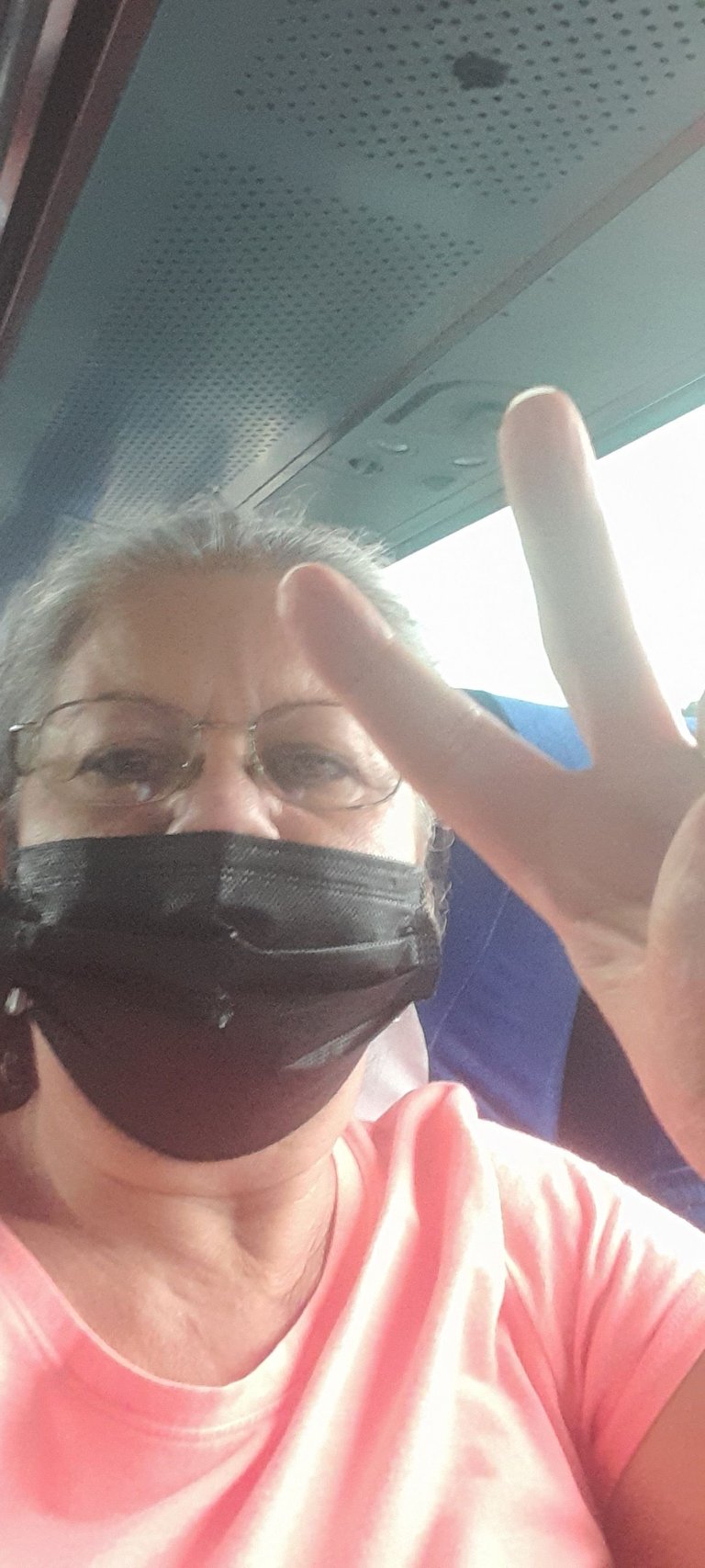 On June 15, I returned to Colombia for the third time, this time to meet my grandson, the second of my son, a beautiful boy with blue eyes.
I traveled alone and I confess that I was very nervous. From my city to Maicao, which is the division of Maracaibo in Colombia, there are about 4 hours by private car.
As the border is closed, the vehicle that brings you must take the road, which is a place without a road and where you must pay more tolls than on any trip you make by land and if you do not pay them they do not let you pass and if you refuse The guerrilla comes to you, which is the one that is prevailing in that area.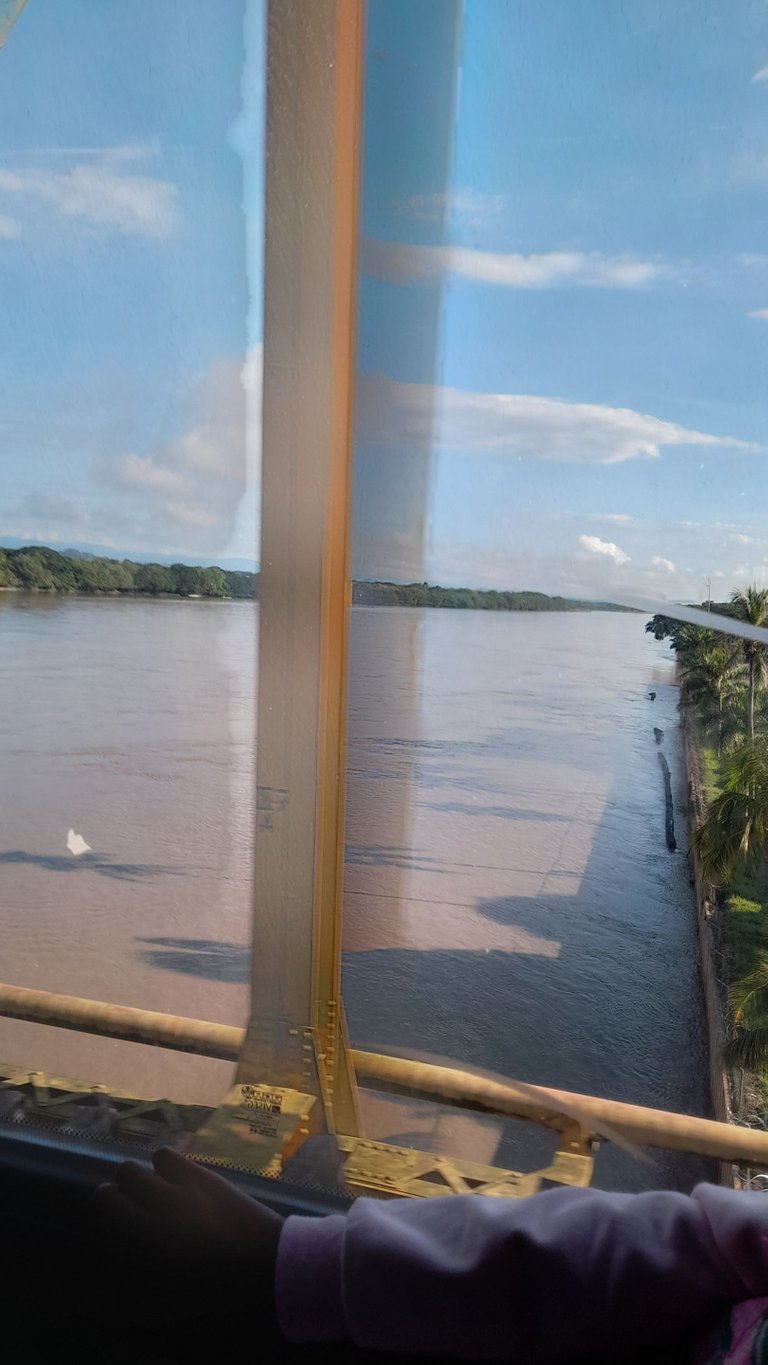 Thank God I arrived in Maicao safely and took the bus that would bring me to Bogota. It's 24 hours on the road, I like to make friends so I made friends with a 17-year-old girl who was traveling alone for the first time and with a boy who was traveling on the other side who was also traveling alone to the same destination.
Talking with these friends made me lower the pressure of my nerves and we also exchanged snacks that each one brought to eat something along the way.
The advantages you have when traveling alone are not many, traveling accompanied is always better. The challenges when traveling alone as a woman are many, there is a lot of danger and you have no one to talk to to calm your nerves. But still it is very rewarding to travel and see new places.
I want to invite @danhyelita24 and @zullyarte to join the Ladies Of Hive challenge.

Traduccion al Español:
Viajar sola, en pareja o en grupos ? Mis viajes sola y en compañia.
Esta es una entrada al concurso que realizan las chicas de la comunidad de #ladiesofhive y esta semana las preguntas las hace la amiga @trangbaby. Si deseas unirte al reto, esta recien comenzando, revisa las reglas aqui en este link:
1️⃣ El número de mujeres que viajan solas ha ido en aumento. ¿Cómo te sientes acerca de viajar como una mujer soltera? ¿Cuáles son las ventajas y los desafíos?
Viajar es el mayor disfrute de la vida y hay muchos tipos de viajes, los que hacemos por placer, por trabajo o por necesidad de algo.
La primera vez que me toco viajar sola fue para los Estados Unidos. Mi hermano seria operado en Miami y mi mama necesitaba compañia para trasladarse del hospital al hotel y viceversa.
A mis 18 años viajaba sola por primera vez en un avion. Los nervios eran grandes pero la emosion era mayor.
Me gusto tanto viajar, pero despues de eso solo tuve viajes via terrestre y fueron en compañia y muy placenteros.
En mi primer viaje a Colombia lo hice con mi hijo quien venia para el nacimiento de su primer hijo y me trajo ya que en Venezuela estaba la cosa dura con la alimentacion.
Si no hubiera venido con el, yo creo que otra hubiera sido la historia ya que en el accidente que tuvimos en el autobus yo quede inconsciente y el fue quien me hizo volver en mi y saco todas las cosas del autobus cuando me trasladaron al hospital.
Fue un viaje con un inicio traumatico, pero el fue de gran apoyo durante la semana que estuve hospitalizada. Luego ya conocimos gente muy amable y una cultura diferente a la nuestra.
En mi segunda visita a Colombia vine con mi hija, su esposo y sus tres niños. Huiamos de los apagones en Venezuela y mi hija queria conocer a su sobrino.
Me gusto este viaje en familia ya que mis nietos comenzaron a conocer lo que es viajar a otro pais, compartir con otros niños su cultura y sus comidas, conocimos lugares hermosos y ellos lo disfrutaron mucho.
El pasado 15 de Junio regrese por tercera vez a Colombia esta vez para conocer a mi nieto, el segundo de mi hijo, un hermoso niño de ojos azules.
Viaje sola y les confieso que venia muy nerviosa. Desde mi ciudad hasta Maicao, que es la division de Maracaibo a Colombia hay unas 4 horas en carro particular.
Como la frontera esta cerrada, el vehiculo que te trae debe desviarse por las trochas, que es un lugar sin carretera y donde debes pagar mas peaje que en cualquier viaje que hagas por tierra y si no los pagas no te dejan pasar y si te reusas te llega la guerrilla que es la que esta imperando en esa zona.
Gracias a Dios llegue a Maicao con bien y tome el bus que me traeria a Bogota. Son 24 horas de camino, a mi me gusta hacer amigos asi que me hice amiga de una niña de 17 años que iba a mi lado y viajaba sola por primera vez y con un chico que iba del otro lado que tambien iba solo al mismo destino.
Conversar con estos amigos me hizo bajar la presion de los nervios y tambien intercambiamos snacks que cada uno llevaba para comer algo por el camino.
Las ventajas que tienes al viajar sola no son muchas, viajar acompañado siempre es mejor. Los retos al viajar sola como mujer son muchos, hay mucho peligro y no tienes con quien conversar para calmar tus nervios. Pero aun asi es muy gratificante viajar y conocer nuevos lugares.
Quiero invitar a @danhyelita24 y a @zullyarte para que se unan al reto de las damas de Ladies Of Hive.

---
---