Today we say goodbye to the strong rock of the family, my mother.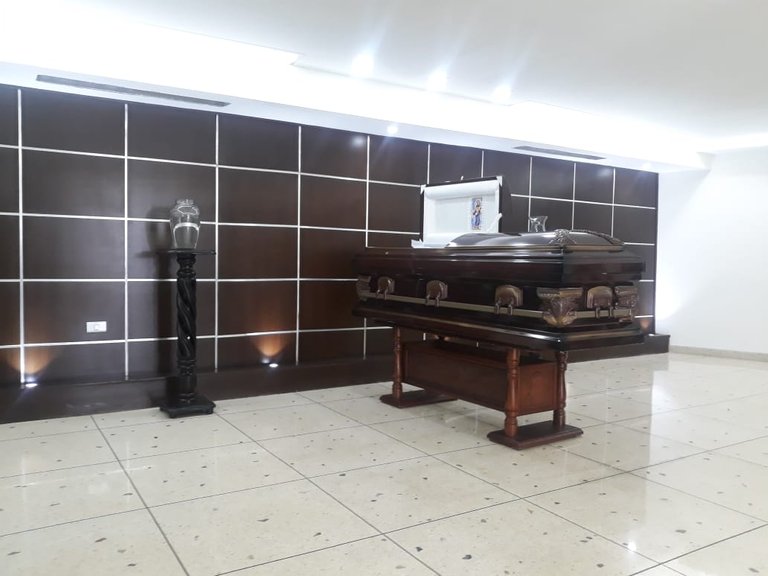 With great pain today we have to say goodbye to our strong rock of the family, my mother, who was sick since December of last year.
In a publication that I shared with you during those days, I told you that she, 83 years old, was infected with Covid and suffered a stroke. Then in January she was infected with Omicron and since then she had no strength to walk and fell into bed.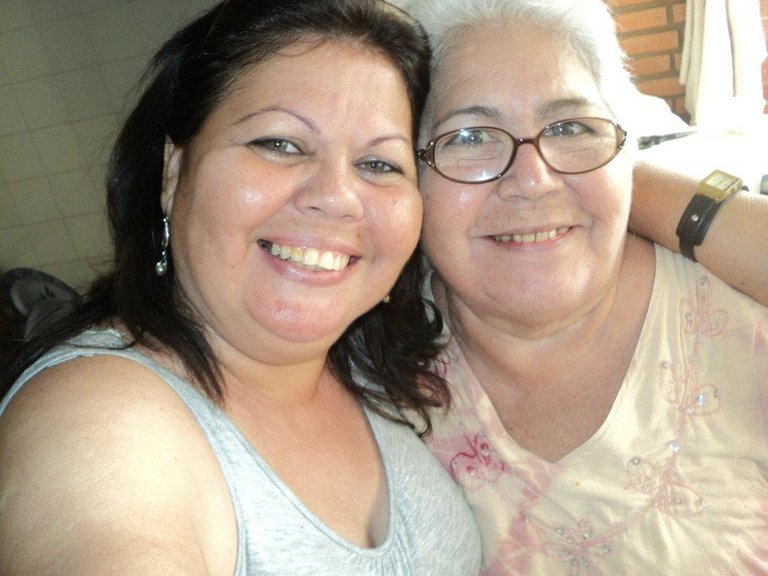 Incredibly, she overcame much of the virus and began to eat and feel better, but when a person spends a lot of time lying down, her body begins to fill with blisters or scars that are painful and make holes in the skin and she had two quite considerable size at the sides of the hips.
Every time I visited her, I returned home amazed at how strong my mother was with all this illness and how she clung to life despite all the suffering. We all hoped that she would recover and soon be able to walk and see her as she always was, happy.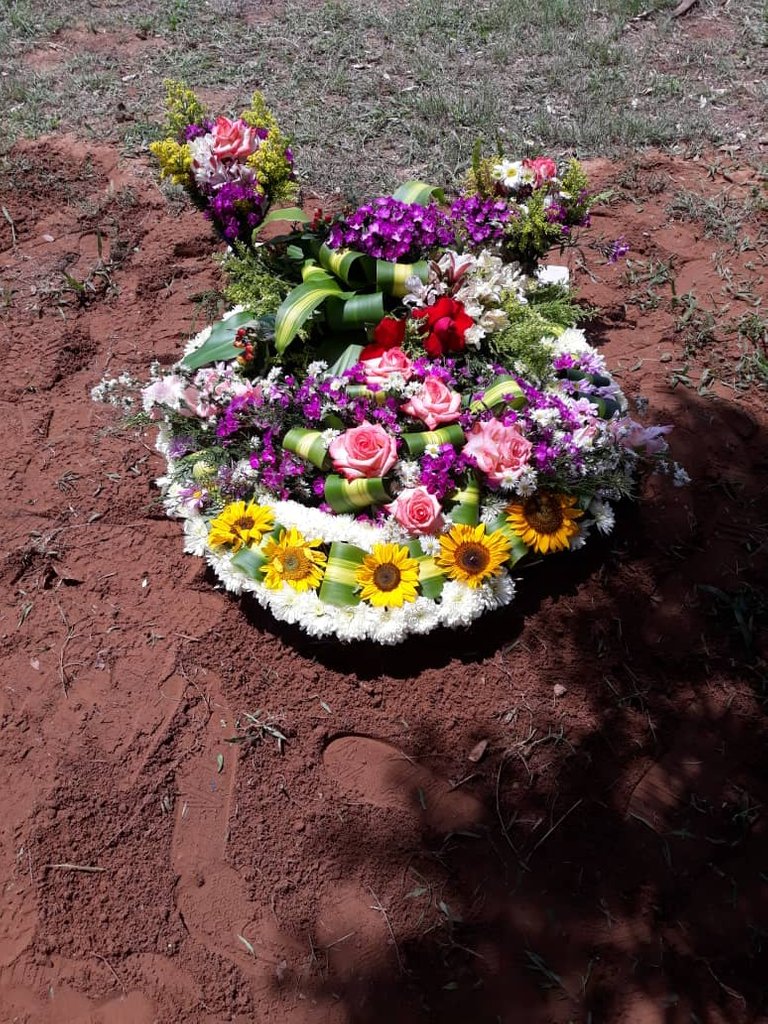 Unfortunately, on Saturday, my sister began to send us discouraging messages about my mother's health through the WhatsApp family group. Her light went out, she was leaving us little by little but quickly.
At 7 at night she told us: Mommy rests in peace. No one wants to lose their mother and it seems a cruel feeling to say that it was better this way since she stopped suffering, something that no one deserves to go through so many things as if it were a punishment. But we obey the will of God and we think that despite our pain, it was something fair for her.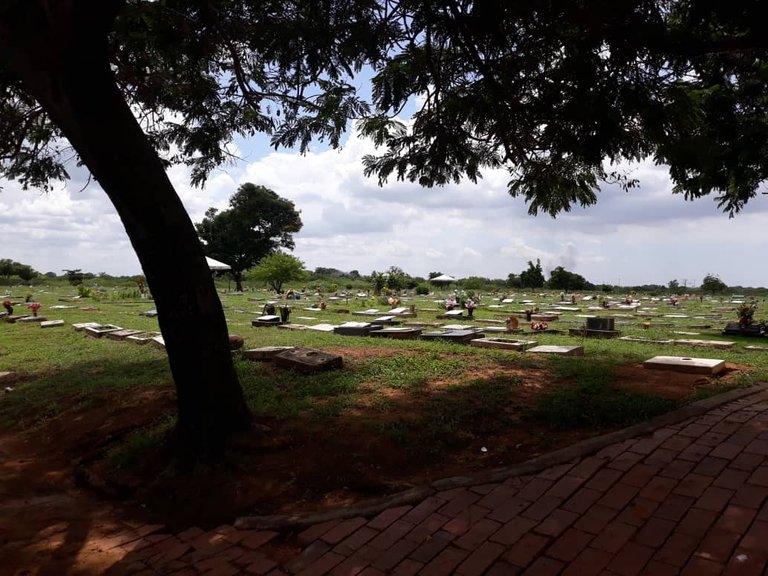 The cemetery of my city is beautiful, it transmits peace and it is full of grass where the visitor can sit and have a pleasant time while you visit the grave of your loved one.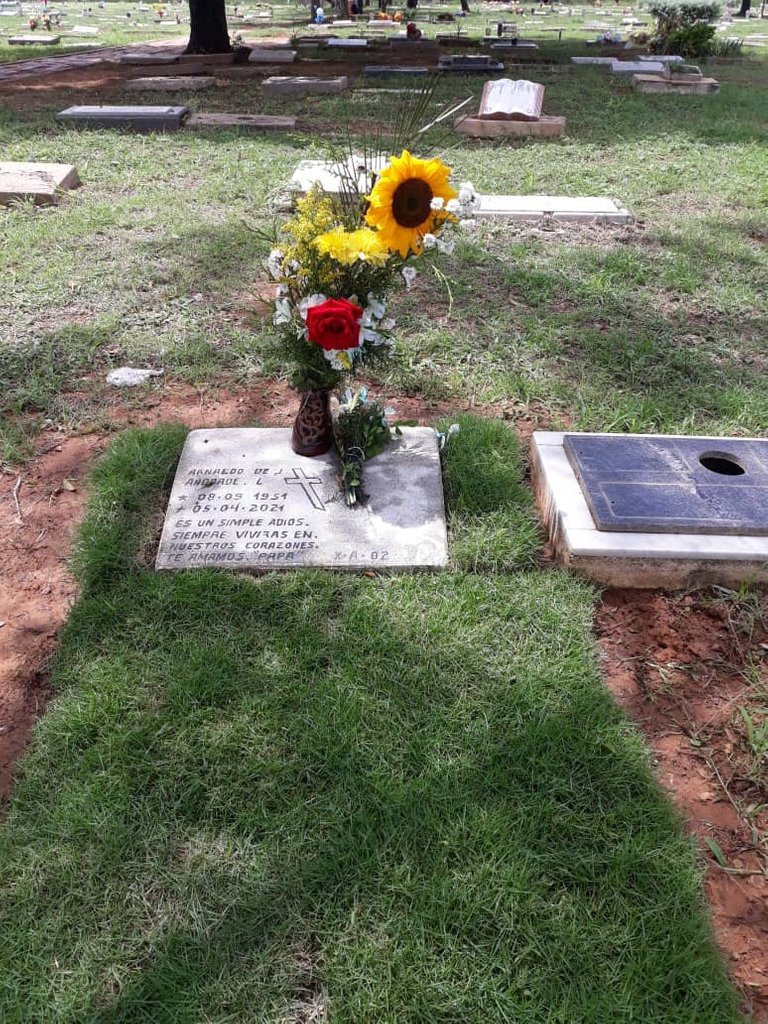 My mother will always be remembered as the strong woman she was, for the example she showed us, for her teachings as a mother and I am very grateful to God for being born to a great woman like her.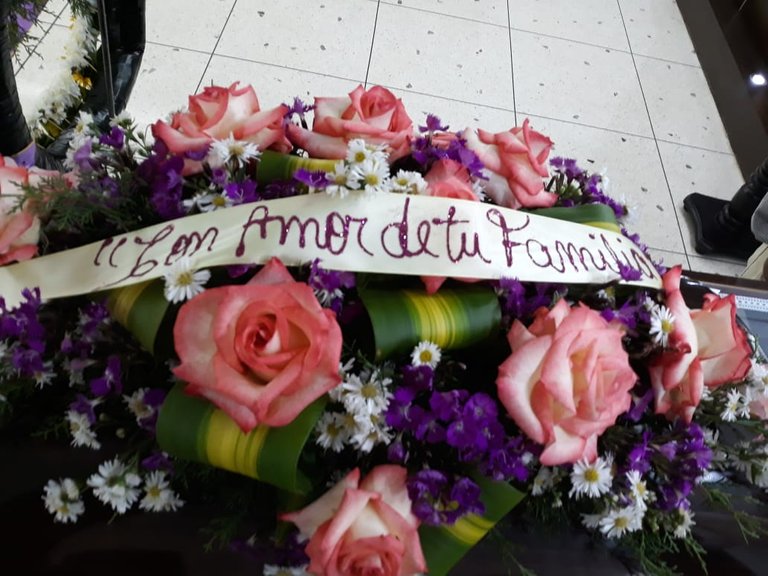 My love and gratitude to her will be until the last day of my life. I will always love her and she will always be in my heart.
I LOVE YOU MOMMY.

Hoy decimos adios a la roca fuerte de la familia, mi madre.
Con gran dolor hoy nos toco despedir a nuestra roca fuerte de la familia, mi madre, quien se encontraba enferma desde Diciembre del año pasado.
En una publicacion que les comparti por esos dias les comente que ella, de 83 años de edad, se contagio de Covid y sufrio un ACV. Luego en Enero se contagio de Omicron y desde ese momento no tuvo fuerzas para caminar y cayo en cama.
Increiblemente supero gran parte del virus y comenzo a comer y sentirse mejor, pero cuando una persona pasa mucho tiempo acostada se le comienza a llenar el cuerpo de ampollas o Escaras que son dolorosas y le hacen huecos a la piel y ella tenia dos bastante considerables de tamaño a los lados de las caderas.
Cada vez que la visitaba regresaba a mi casa asombrada de lo fuerte que mi mama se porto con toda esta enfermedad y como se aferraba a la vida a pesar de todo el sufrimiento. Todos teniamos la esperanza de que se recuperara y pronto pudiera caminar y verla como siempre ella fue, alegre.
Lamentablemente el dia Sabado mi hermana nos comenzo a pasar mensajes desalentadores sobre la salud de mi mama mediante el grupo familiar de Whatsapp. Se apagaba su luz, se nos iba poco a poco pero rapidamente.
A las 7 de la noche nos dijo: Mami ya descansa en paz. Nadie quiere perder a su madre y parece un sentimiento cruel el decir que fue mejor asi ya que dejo de sufrir, algo que nadie se merece pasar por tantas cosas como si fuera un castigo. Pero acatamos la voluntad de Dios y pensamos que a pesar de nuestro dolor, fue algo justo para ella.
El cementerio de mi ciudad es bonito, transmite paz y esta lleno de grama donde el visitante puede sentarse y pasar un rato agradable mientras visitas la tumba de tu ser querido.
Mi madre siempre sera recordada como la mujer fuerte que fue, por el ejemplo que nos mostro, por sus enseñanzas como madre y yo estoy muy agradecida con Dios por haber nacido de una gran mujer como ella.
Mi amor y mi agradecimiento hacia ella, seran hasta el ultimo dia de mi vida. Siempre la amare y siempre estara en mi corazon.
TE AMO MAMI.
---
---