¨Old parrot does not learn to speak¨ - My experience at HIVE. /¨Loro viejo no aprende a hablar¨ - Mi experiencia en HIVE.
Hello friends from all over the world. Last year @livinguktaiwan raised an initiative to greet everyone from Hive and express our journey, long or short, on this platform.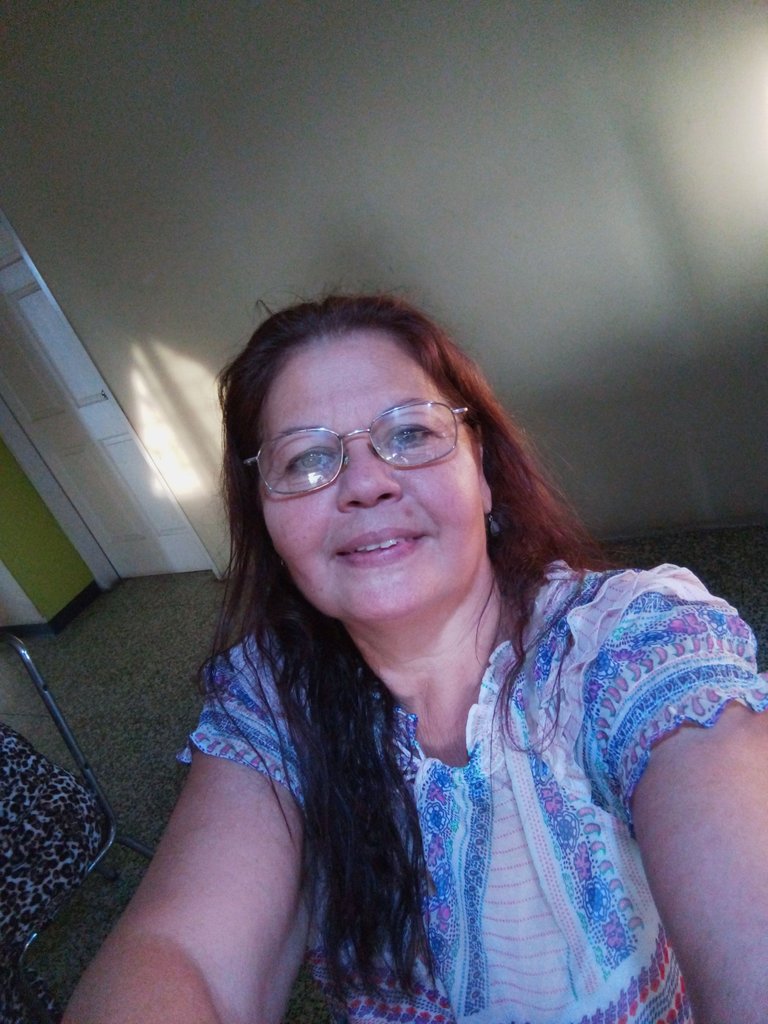 Today I want to make my update to show you all the good things that I have achieved during my long 4 years that I have here and how it has helped me.
In my country there is a saying: "Old Parrot does not learn to speak"
Many are the things that are learned when one loves and is interested in something. It doesn't matter how old you are. That saying is simply something derogatory for the human being since we have the ability to learn anything we want to learn.
I learned to use a computer for my personal, monetary and emotional benefit. I was taught remotely by my first friends from the old school of HIVE, when I had another name. Finding myself today, at my age, doing something productive, is a satisfaction that I owe to HIVE. A healthy mind, active and without distinction of age, race or sex.
Where would I be right now?
If I were not here in front of my computer, I would most likely be in a rocking chair, taking care of my grandchildren, doing my daily chores around the house. I do all that, but I have plenty of time to enter my last community to which I have subscribed: @silverbloggers. But do not believe that this is a community of pure old men talking about ailments and ailments. NO!!
This is one of the best communities that I have found in HIVE, because they are people who think like me, that life does not end because they are elderly, NO! Now is when we feel most useful to ourselves and to society, even though it sets us apart.
With a minimum salary in my country of 2 dollars a month for 8 hours of work a day, it is more profitable to be on my computer making paid publications with a balance of 10 dollars a week. That's wrong ? Not bad at all.
My passage through the @theterminal community:
It was incredible what I was able to learn in this community. I already knew I had my writing skills, but they taught me how to write a good post. During a couple of months that lasted my journey through the community they taught me to use @pinmapple, which is a tool that is using this initiative where we post our publication on the world map and everyone has access to see my writing.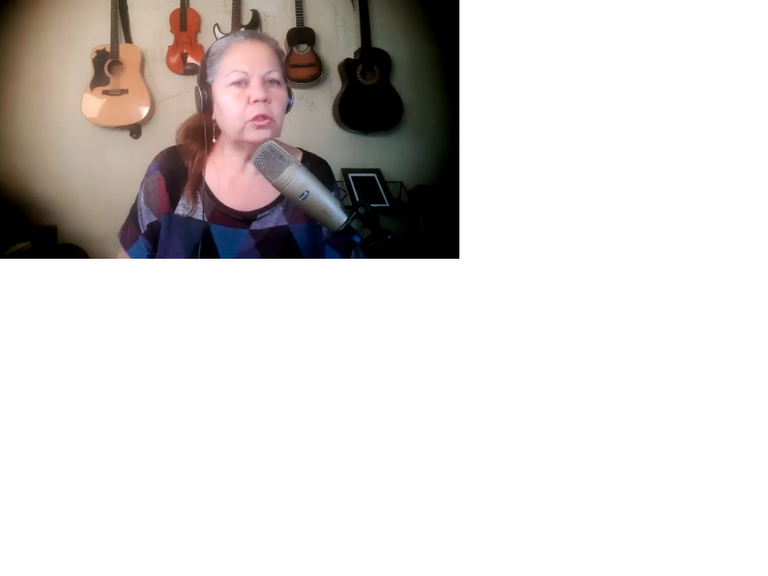 HIVE made my dream of singing a reality !!
I have always loved music and singing was one of my frustrated dreams. But in HIVE there is the @hiveopenmic community that is an open microphone, where you can upload your singing videos or playing an instrument.
The best of all is that you record your videos and no one is watching you, you do it at your own time at home or if you have a studio you do it there and then you upload it to your profile with the #music tag and some others to let them see you and be rewarded.
I assure you that they will see you, millions of people will see and listen to your video. But don't worry, you won't feel sorry because you don't see them hahaha. The best of all is that you will always get good comments because we are well educated people, and of course if you publish it through our @3speak application you will be well rewarded.
The games at HIVE.
Among the things that we seniors have to do is update ourselves. Today there are many Play To Earn games that pay you to play. A few years ago I was playing a very famous pet on another platform without giving me a monetary return.
In HIVE you can play for free some games of the platform that are play to ear, such as @Dcity, @splinterland, @Rising Stars, and others. We also have a community called @hivegaming where you can post your HIVE and other gaming experiences and get paid for talking about them.
As you can see: Old parrot DOES learn to speak !!! Everything is where you learn and who teaches you and in HIVE you have spectacular people, ready to help you get to know the platform and get the most out of it.
HIVE has been my lifeline because at my age they no longer gave me work, here I have found my daily motivation to continue, feeling useful, mentally active and healthy. Thanks to HIVE and everyone who makes this platform a safe place for everyone.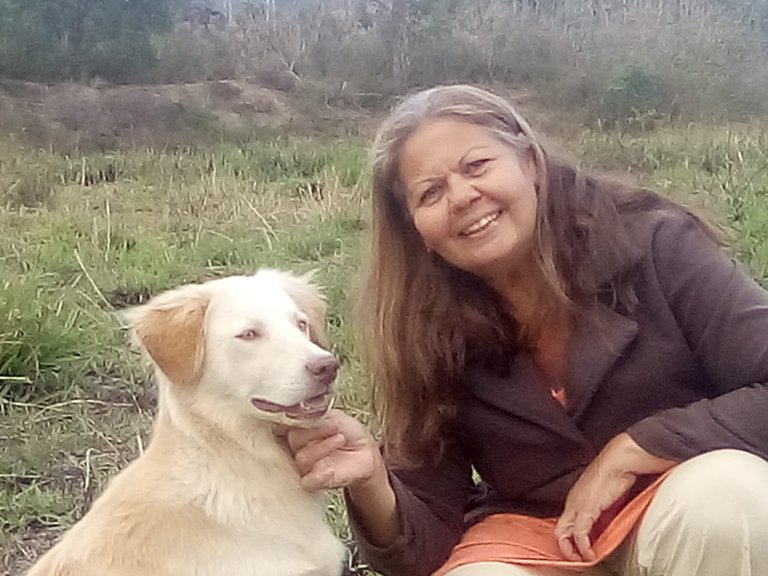 @pinmapple [//]:# (!pinmapple 10.636947 lat -71.620638 long d3scr)
https://peakd.com/hive-104601/@livinguktaiwan/invitation-to-enter-the-hi-from-hive-contest
Español:
Hola amigos de todo el mundo. El año pasado @livinguktaiwan planteó una iniciativa de saludar a todos desde Hive y expresar nuestro recorrido, largo o corto en esta plataforma.
Hoy quiero hacer mi actualización para mostrarles todas las cosas buenas que he conseguido durante mis largos 4 años que tengo aquí y cómo me ha ayudado.
En mi país dice un dicho: ¨Loro Viejo no Aprende a Hablar¨
Muchas son las cosas que se aprenden cuando se quiere y se interesa uno por algo. No importa qué edad se tenga. Ese dicho es simplemente algo despectivo para el ser humano ya que tenemos la capacidad de aprender cualquier cosa que queramos aprender.
Aprendí a usar un computador para mi beneficio personal, monetario y emocional. A distancia me enseñaron mis primeros amigos de la vieja escuela de HIVE, cuando tenía otro nombre. Encontrarme hoy, a mi edad, haciendo algo productivo, es una satisfacción que se la debo a HIVE. Una mente sana, activa y sin distingo de edad, raza o sexo.
Dónde estaría yo en estos momentos ?
Si no estuviera aquí frente a mi computador, lo más seguro es que estuviera en una silla mecedora, cuidando a mis nietos, haciendo mis quehaceres diarios en la casa. Todo eso lo hago, pero me sobra tiempo para entrar a mi última comunidad a la que me he suscrito: #silverbloggers. Pero no se crean que esta es una comunidad de puros vejestorios hablando de achaques y dolencias. NO !!
Esta es una de las mejores comunidades que me he encontrado en HIVE, porque son personas que piensan como yo, que la vida no se termina por ser de la tercera edad, NO !! Ahora es cuando nos sentimos más útiles a nosotros mismos y a la sociedad, aunque ella nos aparta.
Con un sueldo mínimo en mi país de 2 dólares mensuales por 8 horas de trabajo al día, es más rentable estar en mi computador haciendo publicaciones remuneradas con un saldo de 10 dólares por semana. Está mal ? Para nada mal.
Mi paso por la comunidad de @theterminal:
Fue increíble todo lo que yo pude aprender en esta comunidad. Ya sabía que tenía mis habilidades en la escritura, pero ellos me enseñaron a cómo redactar una buena publicación. Durante un par de meses que duró mi travesía por la comunidad me enseñaron a usar @pinmapple, que es una herramienta que está usando esta iniciativa donde colgamos nuestra publicación en el mapa mundi y todo el mundo tiene acceso a ver mi escritura.
HIVE hizo mi sueño de cantar toda una realidad !!
Siempre me ha gustado la música y cantar fue uno de mis sueños frustrados. Pero en HIVE existe la comunidad de @hiveopenmic que es de un micrófono abierto, donde puedes subir tus videos de canto o de tocar algún instrumento.
Lo mejor de todo es que tú grabas tus videos y nadie te está viendo, lo haces a tu tiempo en la casa o si tienes un estudio lo haces allí y luego lo subes a tu perfil con la etiqueta de #música y algunas otras otra para que te vean y seas recompensado.
Te aseguro que te verán, millones de personas verán y escucharán tu video. Pero no te preocupes, no te dará pena porque tú no los ves a ellos hahaha. Lo mejor de todo es que siempre obtendrás buenos comentarios porque somos gente de buena educación, y por supuesto si lo publicas mediante nuestra aplicación de @3speak serás bien recompensado.
Los juegos en HIVE
Dentro de las cosas que tenemos que hacer nosotros, los de la tercera edad es actualizarnos. En la actualidad hay muchos juegos Play To Earn que te pagan por jugar. Hace algunos años estuve jugando una mascotica muy famosa en otra plataforma sin que me diera rendimiento monetario.
En HIVE puedes jugar gratis algunos juegos de la plataforma que son play to ear, como Dcity, splinterland, Rising Stars, y otros. También tenemos una comunidad llamada @hivegaming donde puedes publicar tus experiencias de juegos de HIVE y de otra página y conseguirás remuneración por hablar de ellas.
Como puedes ver: Loro viejo SI aprende a hablar !!! Todo está en dónde aprendes y quiénes te enseñan y en HIVE tienes personas espectaculares, prestas a ayudarte a que conozcas la plataforma y le saques el mayor provecho.
HIVE ha sido para mi, mi tabla de salvación porque a mi edad ya no me daban trabajo, aquí he encontrado mi motivación diaria a seguir, sintiéndome útil, mentalmente activa y sana. Gracias a HIVE y a todos los que hacen de esta plataforma un sitio seguro para todas las personas.
---
---