¡Abri mi propio club de lectura! - Open my own book club!
Versión Español
Hola Hivers!, se que prometí estar mas activa pero por diferentes razones estuve inactiva esta semana , Hablando de esta semana, se me ocurrió una idea bastante divertida "Abrir mi propio club de lectura"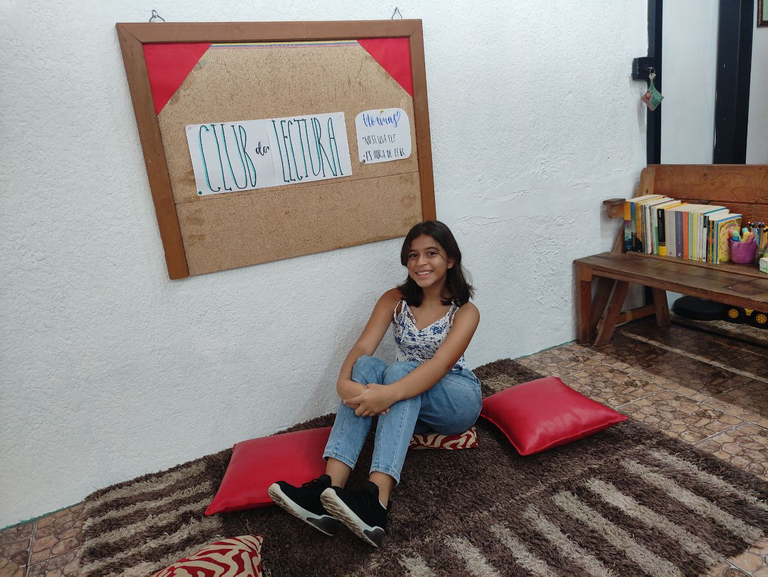 La idea surgió por diferentes razones:
Desde hace bastante tiempo tenia muchas ganas de hacer una lectura conjunta o unirme a un club, el día lunes, vimos a una amiga de mi mama promocionando un club de lectura, mi mama pregunto mas información, y nos dimos cuenta que ya no tenia la edad para entrar, y que de todas formas si entraba iba a estar en un ritmo de lectura diferente a los de unos niños de 8-11 años (no quiero pretender que soy una chica SUPER MAYOR pero he leído libros desde que tengo 7 y actualmente tengo 12 y este año he leído varios libros por ende mi ritmo de lectura no es el mismo que el de un niño de 8 años)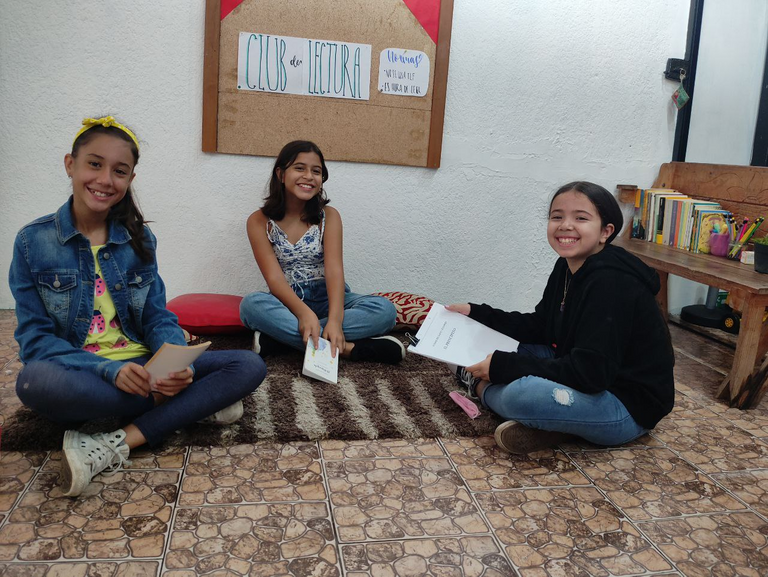 Debido a esto , se me ocurrió la idea de abrir un club de lectura para adolescentes (12-16), por ahora somos 4 en total, y comenzamos con el libro "El principito, pues es un libro corto y muy bonito, ya yo lo he leído, de hecho lo leí cuando tenia 9, pero lo estoy releyendo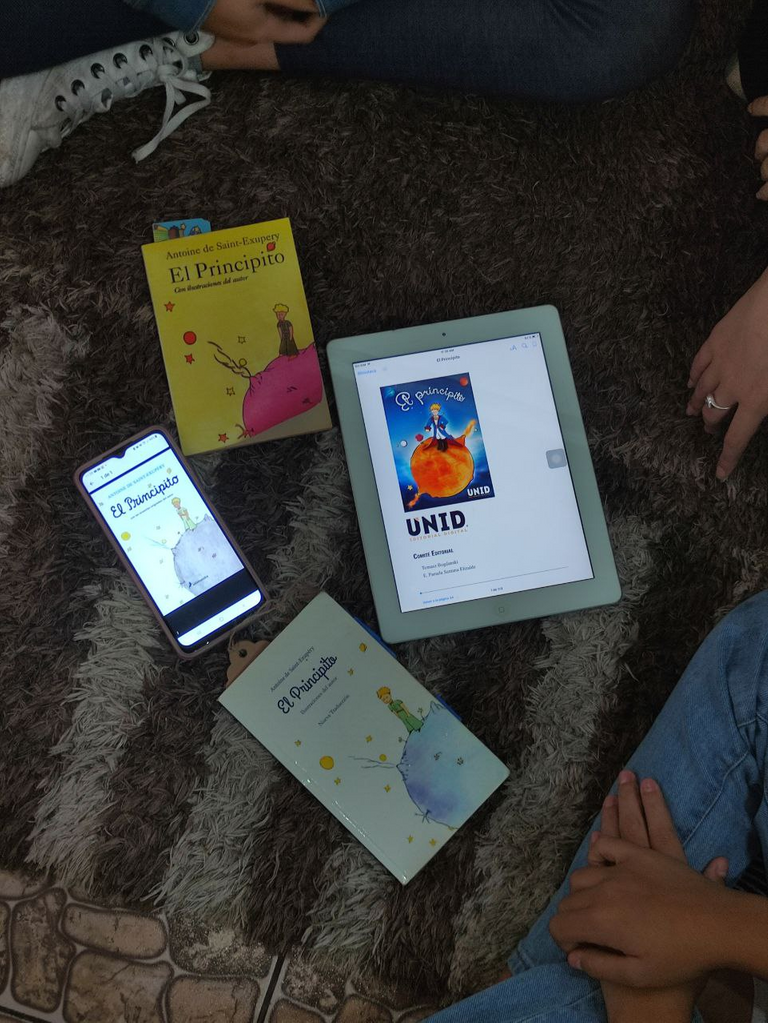 Como estamos de vacaciones nos reunimos en las mañanas los viernes desde las 9 am hasta las 12 am
Disfruto mucho poder compartir con personas a las cuales también les gusta leer
Les estare informando mas sobre MI CLUB DE LECTURA, nos vemos luego , adios!💛 ✨.
¡Gracias por leer!

English Version
Hi Hivers, I know I promised to be more active but for different reasons I've been inactive this week. Speaking of this week, I came up with a pretty funny idea "Open my own book club".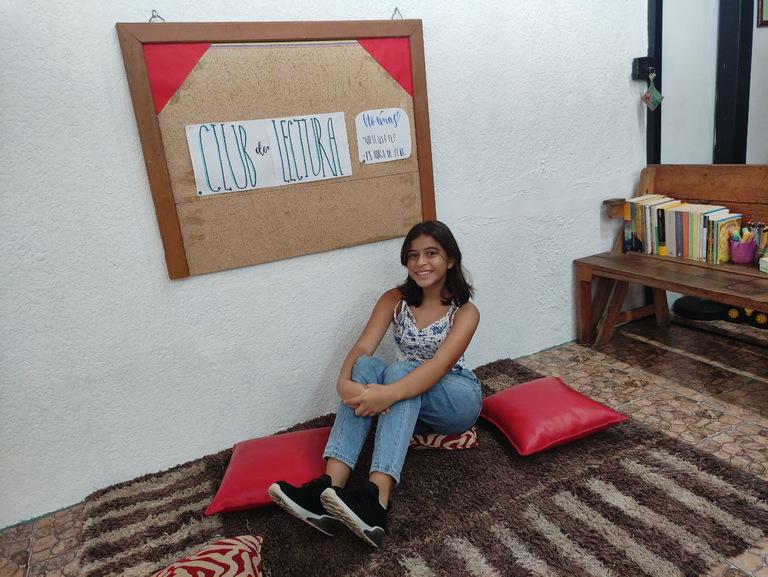 The idea came up for different reasons:
For quite some time I wanted to do a joint reading or join a club, on Monday, we saw a friend of my mom's promoting a book club, my mom asked for more information, and we realized that she was not old enough to enter, and that anyway if I joined I was going to be in a different reading rhythm than 8-11 year olds (I don't want to pretend that I am a SUPER OLDER girl but I have read books since I was 7 and I am currently 12 and this year I have read several books so my reading rhythm is not the same as that of an 8 year old).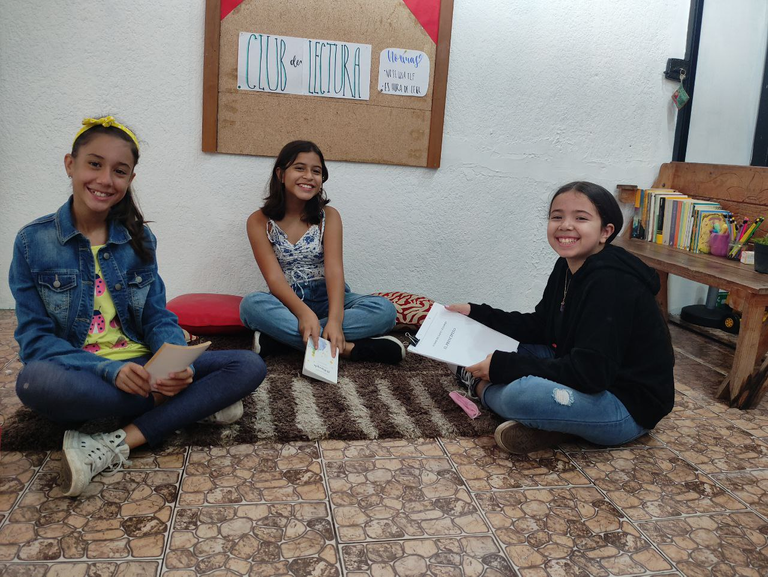 Because of this, I came up with the idea of opening a book club for teenagers (12-16), for now we are 4 in total, and we started with the book "The Little Prince, because it is a short and very nice book, I have already read it, in fact I read it when I was 9, but I'm rereading it.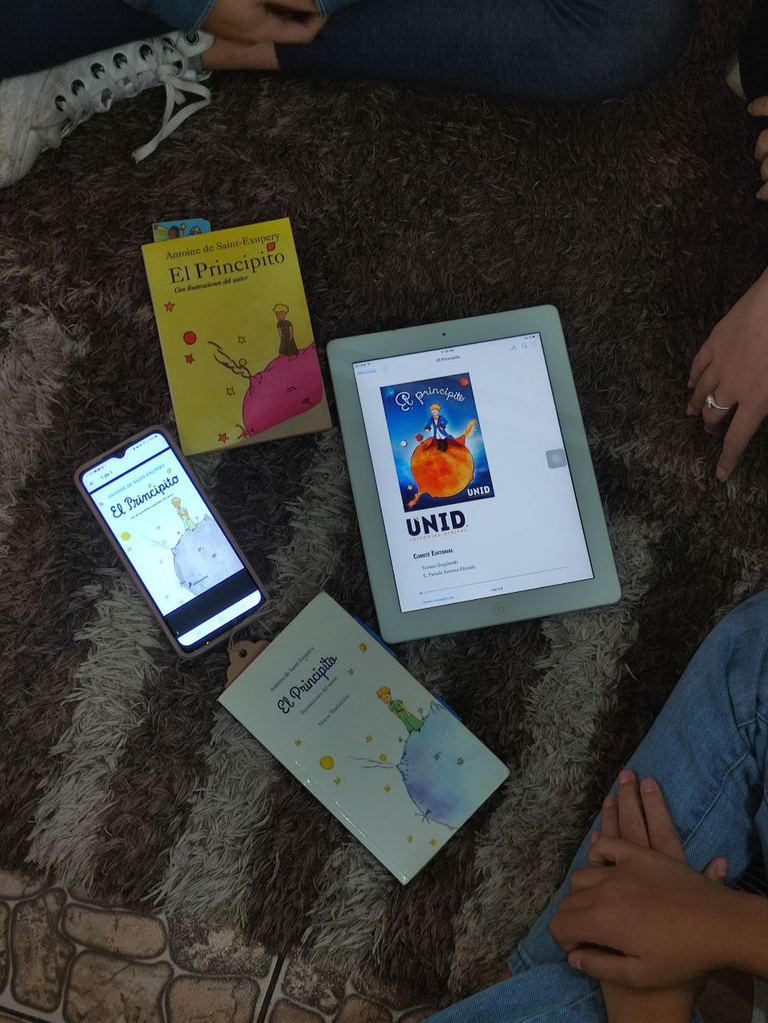 Since we are on vacation we meet on Friday mornings from 9 am to 12 am.
I really enjoy being able to share with people who also like to read.
I will be informing you more about MY READING CLUB, see you later, bye!💛 ✨.
Thanks for reading!

---
---