The closet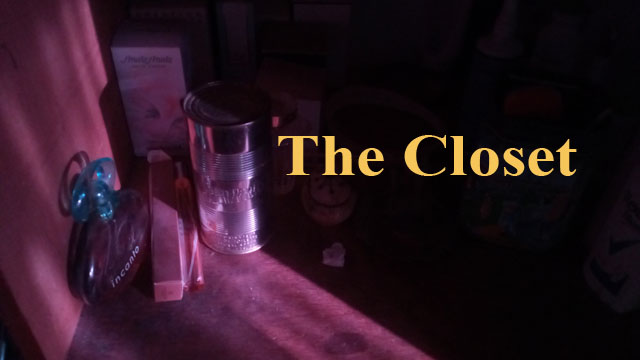 Aunt Mary had a great imagination, she would sit me on her lap and start telling stories. She said that she could travel anywhere thanks to a great secret that only she knew...
I would see her and tell her: Aunt, that's not true...you just make up stories...She would see me, laugh and reply: Well, don't believe me...but I do have my secret....
The aunt was a teacher, lived alone and never had children. I was her favorite nephew, I was with her a lot of the time, my parents left me in her care to keep her company.
When she got older she got sick with her legs and could hardly walk. It was difficult for me to take care of her all the time, so I had to put her in a nursing home. That situation made her very sad and she told me that she would no longer be able to make her beloved trips there...
In the nursing home her health deteriorated rapidly, she lost her spirits and her mind became confused. After a year she died and made me her sole heir, her house was now mine.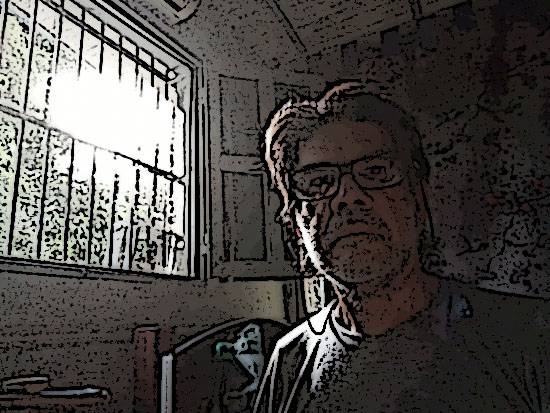 By that time I had decided to move out of town so I decided to sell the aunt's house and thus complete what I needed to settle in the new place.
One afternoon while I was emptying the house and organizing the things that I would donate to a charity agency, an old closet caught my attention, its interior was practically empty, it only had some cushions that invited to sit down.
I don't know why but I suddenly felt like sitting on those cushions for a while, they looked very cozy. I took off my shoes and let myself fall down placidly...
After a while I felt that I was fading away and I could assure that a hand began to drag me through an ethereal and luminous surface, after a few seconds that trip ended and I saw myself in a house very similar to the aunt's...
That seemed like a dream, I touched my hands, lightly hit my face and realized that I was not dreaming, I had arrived to another place, maybe in a parallel world, I understood then that I had had one of the famous trips that my aunt talked about in her stories.
I walked here and there trying to clear my mind and suddenly I felt very thirsty, I took a glass from a shelf, and when I opened the faucet something completely unexpected happened to me, what came out was a black liquid…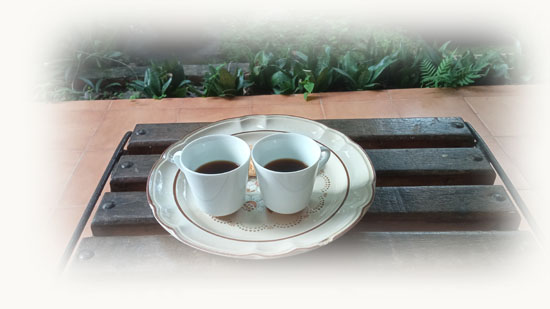 Driven by curiosity I tasted that thing and to my surprise it was coffee. Yes, the same coffee we all know. At first I thought it was wonderful, having coffee available at any time, just by turning on the faucet was great. But my thirst did not disappear, I looked here and there and there was no container with water...
It was then that I saw a coffee pot on the table, and why a coffee pot, I thought...? But as always my curiosity prompted me once again to see what it was all about. I took some coffee powder from a container, filled the coffee pot with the liquid coffee coming out of the faucet and turned on the stove. It began to boil, but the more it boiled the more the smell of coffee dissipated. I lifted the lid of the coffee pot and once again my eyes could not believe it: now what was there was crystal clear water...
I took a small sip and it was indeed water, and from sip to sip my thirst was quenched.
I evaluated my options. It was clear that I could not stay in that place, having to turn coffee into water was not attractive. How long would it take me to have the water for a shower, to wash clothes, to clean the toilet, to prepare the food..... No, it was definitely not possible to live that way...
Deciding to go back I went back to the closet, but when I opened the door I found a rock solid wall. I despaired, I cried...I was trapped in that strange reality.
A few barks brought me out of my sadness. I went to the window and there was Scooby running around the yard, a little puddle that my aunt had had at some time in her life. That image cheered me up, at least I wasn't alone.
I went out to play with Scooby and remembered that he loved to pick up branches. I took a few and threw them, Scooby came to me with the branch between his teeth wagging his tail. Each time I threw them farther and farther away...
One of the last ones fell near a big tree, Scooby ran away and when he was about to hit the tree, he vanished... There were already many surprises for the same day...
I walked towards the tree and as I got closer I realized that it had a hole inside, I looked out and heard some distant barking. I had nothing left to lose so I entered through that hole...
Again I felt a hand dragging me, again I began to travel through a luminous surface... After a while I was sitting on the cushions again, I had returned...
At that moment I decided to cancel all my plans, I would neither move nor sell the house. I had discovered the great secret that the aunt had kept for so many years. I thought of the countless trips I could make to unsuspected places, of the number of stories that from now on I could tell too...
Thank you for your time.
Translated with www.DeepL.com/Translator (free version)
Images edited in photoshop.

Until the next delivery. Thank you.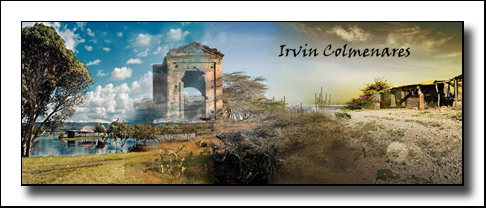 The photos, the digital edition and the Gifs are of my authorship.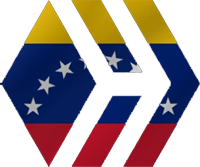 ---
---