Macrophotography Of Hermetia Illucens (Black Soldier Fly)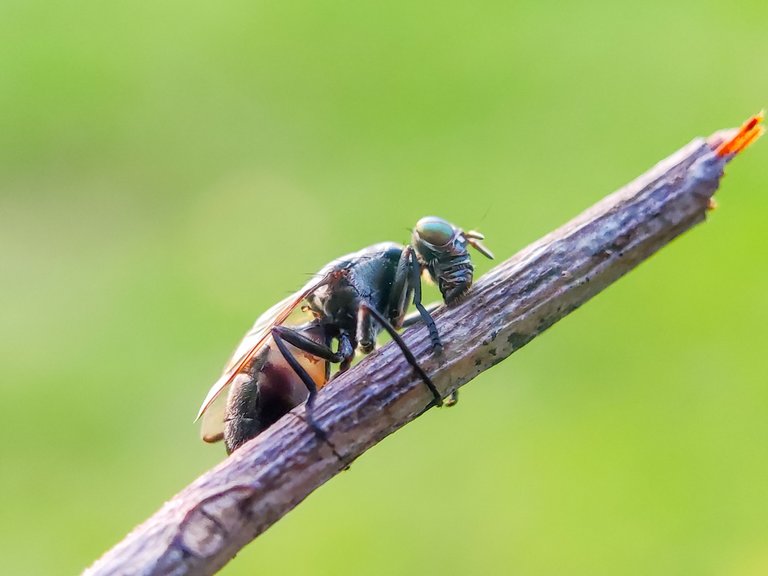 Hello friends ......
On this occasion I will share a photo of a Caterpillar insect that I found in the forest, when I was looking for content to share on the hive blog platform.
Today I want to share macro photography with all my friends in this beloved community. When I was looking for an object as usual to share on the hive platform I found a very unique animal, this is the first time I have seen a star that looks like a fly, but it has a blood bag like a wasp.
This star has a black color all over its body and has two wings that are very much like a fly and what makes me wonder from the head of this animal is very similar to a wasp and the mouth of this animal also resembles a fly. With this unusual shape, I was confused to determine whether this animal was a type of fly or a group of bees. I was interested in capturing it through photos, I immediately took out the macro lens and attached it to the smartphone to capture this animal into a beautiful photo.
With great patience I finally managed to capture it from several different angles of this animal, which is a special satisfaction for me because this is my very rare game and I managed to immortalize it into a photo that I can collect into my current photo gallery.
After successfully capturing several photos, I finally searched for the Latin name of this animal through a google search, and I found that this star is called Hermetia Illucens or also often dubbed the Black Soldier Fly. This animal is still in the class of widespread insects of the family Stratiomyidae, namely the army fly.
Here are some photos that I want to share with friends in the fascinating insects community.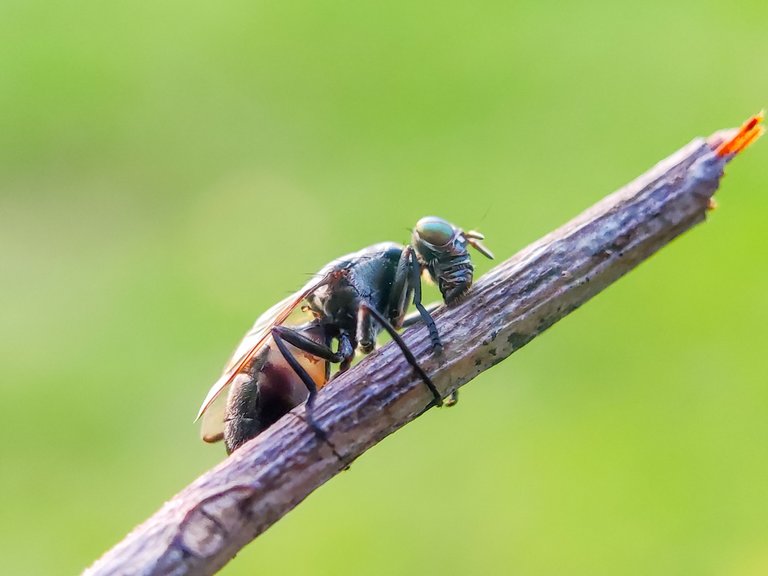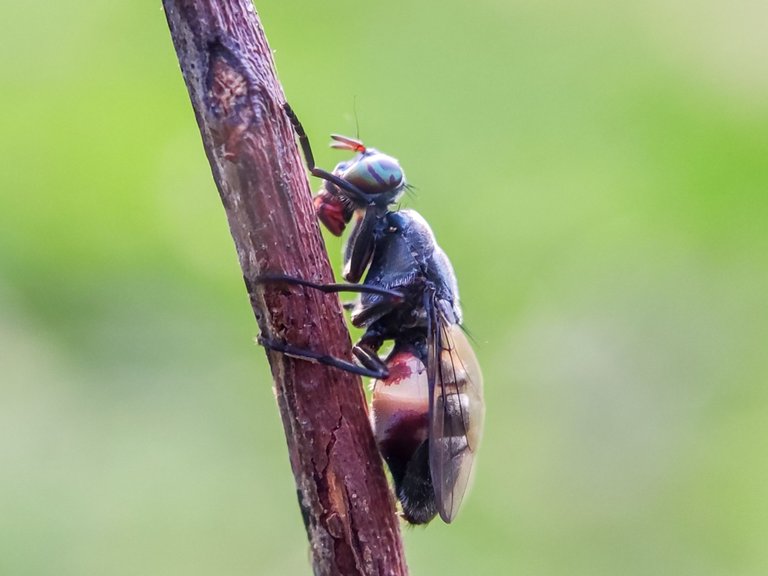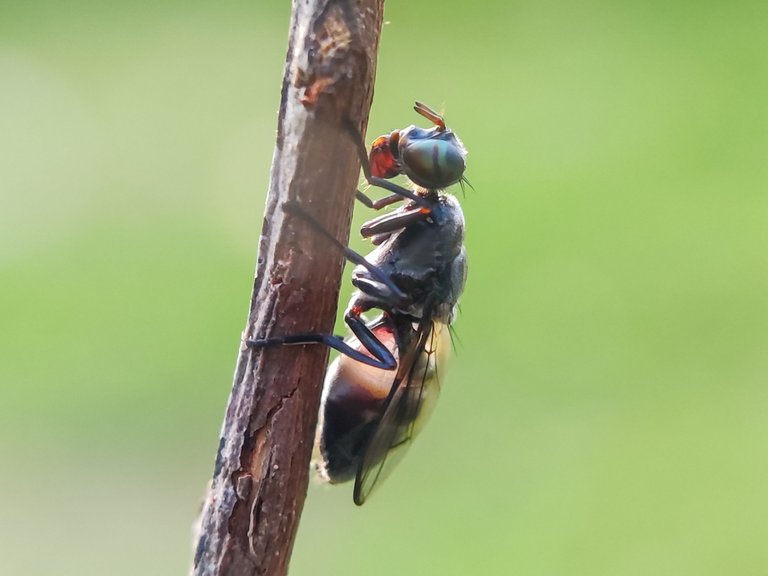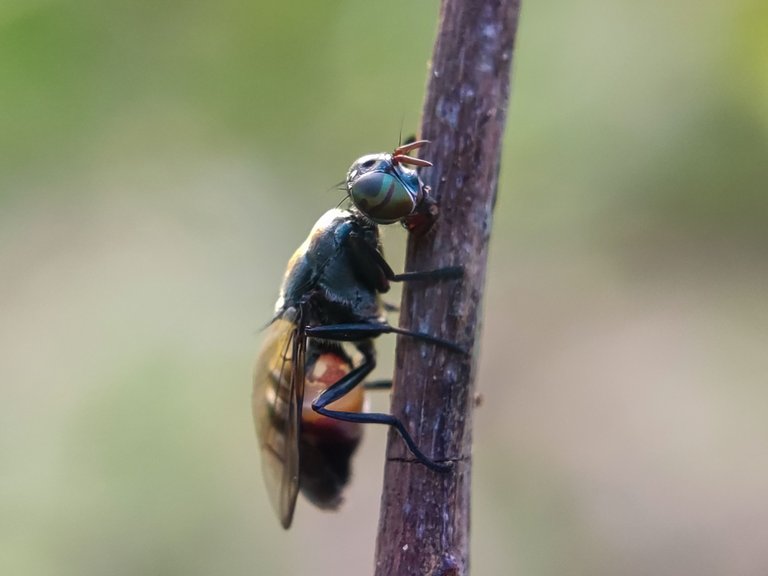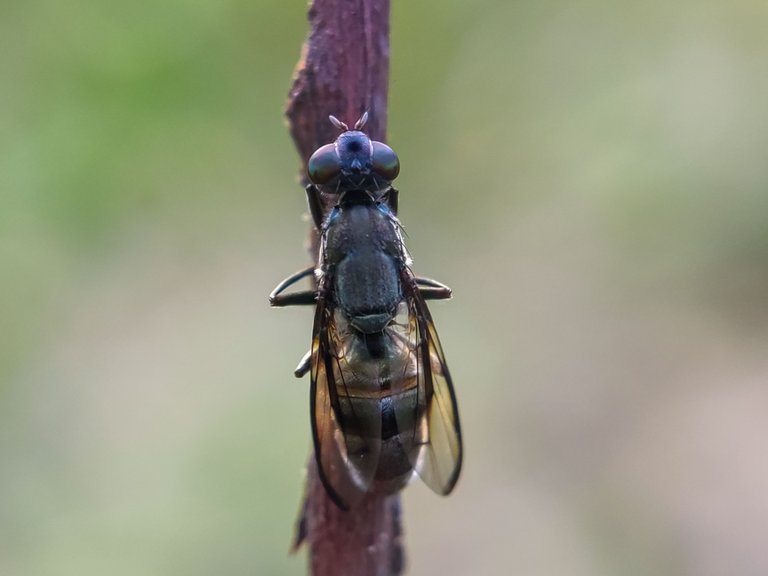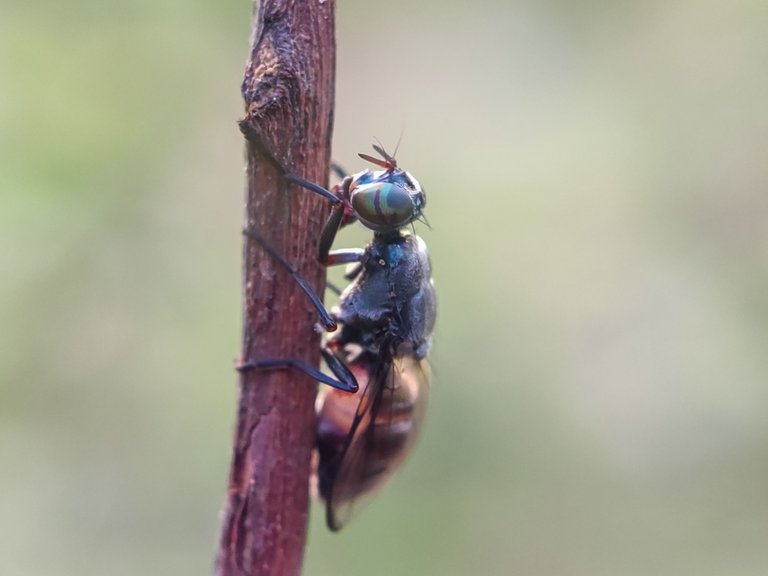 ---
INFORMATION
| Fotografi | Hermetia Illucens (Black Soldier Fly) |
| --- | --- |
| Lokasi | Aceh - Lhokseumawe |
| Kamera | poco f3 |
| Fotografer | @iq-bal |
---
---