2021 Investment Goals - Progress report - New Goals!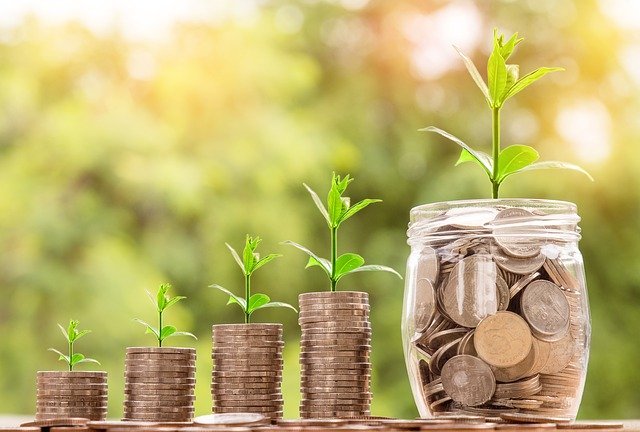 With this account I want to show that it is possible to build an online business/investment portfolio without any fiat money invested at the start.
This year I want to keep growing, using what I've learned in the past year. By setting goals I also want to prevent myself from spreading myself too thin or focusing on inferior goals.
These are my goals:
10,000 CTP staked
Goal reached!

500 Leo power. The leofinance team are rolling out awesome updates constantly. I want to support that and take part in it.

1000 hive power
I am currently moving all my HBD earnings to the savings wallet for the 10% interest and as a way to take profit and hedge against the price of Hive dropping if the bull-run would end.
Passive investment tokens:
250 Mpath tokens
250 Dhedge tokens
20 BRO
25 UTOPIS
New Goals!
100 HBD in savings
$100 of splinterlands assets
Currently my holdings are:
Hive Power: 880,640
CTP: Goal reached!
Leo: Goal reached!
Mpath: Goal reached!
Dhedge: Goal reached!
Bro: Goal reached!
Utopis: Goal reached!
HBD: 2,103
Splinterlands: $31,94
My Big Hairy Audacious Goal:
Road to dolphin (5000 Hive Power): 17,61%
Growth needed to reach goal by the end of the year:
Hive Power: 13,26 per week
Ctp stake: Goal reached!
Leo stake: Goal reached!
Mpath: Goal reached!
Dhedge: Goal reached!
Bro: Goal reached!
Utopis: Goal reached!
HBD: 10,88
Splinterlands: 7,56
Last week I decided to add two new goals. An HBD goal and a splinterlands goal. I won't be playing splinterlands, but just invest and rent out. I invested 37 HBD and will probably keep it at that.
Since I have reached the CTP goal, I am using 50% of my CTP rewards to fund my other goals. The remaining 50% will be powered up to keep increasing my CTP stake. I have now also reached my Leo goal, so I will stop buying Leo on the market and potentially use some of the Leo rewards I get to buy Hive. But I will only do that if it becomes clear that I won't reach my Hive goal.
I will focus now completely on achieving my Hive goal as soon as possible, but I am not converting HBD into Hive anymore. Instead I am stacking it away in savings for the 10% interest.
I have also decided not to sell my Leo income, as I expect Leo to pump towards the end of the year. Especially if that AirDrop anouncement would come for project blank.
The USD value of my splinterlands assets went down, but I'm not that worried. The end of season rewards usually have the effect of prices dropping a bit. I expect the value will be higher again next week.
The process of accumulating DEC to spend on new cards is still quite slow, but it should start snowballing after a while. I will at first save up for a level 3 Gargoya Devil, as that is the point where it starts doing 3 damage. For a neutral monster, that has the flying ability, the ability to attack from the first position and has one armor, I believe it is pretty strong. I think that over time people will start to see that and the value of the cards will go up along with the renstal prices.
When I am satisfied with the income stream I will start leveling up Uraeus to level 2 at which point it does 2 damage. Which again is quite strong for a neutral monster 3 mana card with the sneak ability. Another card that I expect will go up in value a lot. Especially when it becomes out of print in half a year or so.
Then, if it is still being printed, I will start leveling up a Djinn Biljka. Which for a 3 mana legendary card is very strong as soon as it gets to level 2. At this point it starts to do 2 damage and combines the camouflage ability with Void. This is very important as it gives it protection for Magic reflect from the enemy team. I have all these cards on my main splinterlands account and I use them a lot.
Ofcourse, if there are any Chaos Legion cards that are cheaper and similarly powerful, I might start leveling those cards up instead. But for now this is my Splinterlands rental strategy.
Well, that's it for this week.
Thank you for the support guys, you make all the difference. Let's grow together!
——————————————————————


We are in the age of abundance. Today you can start making money for free through the decentralized world of crypto currency.
Start Earning Today is a great place to start. It lets you try out a couple things where you earn real crypto for free!
So sign up for Start Earning Today and join the revolution!
Then there is also the Hive blockchain, which is phenomenal, but also a bit confusing at times. If you would like to know more about this through easy to understand videos and instructions, or you simply want to try it for yourself, then join the Hive guide program. You won't regret it. By the way this also is completely free!
---
---