The wilds of Dominica

A few photos from the wild jungles and mountains of Dominica (not to be confused with the Dominican Republic). Such an amazing island with something like 12 volcanos and 365 rivers and up to 9m of rain. A true juristic park type lost world.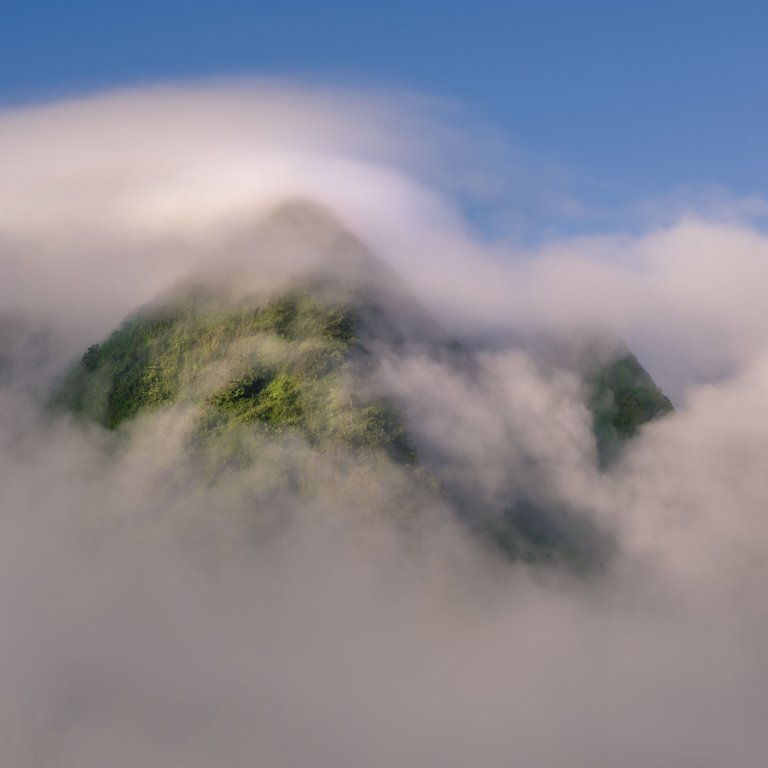 Dominica is lush; exceedingly lush in a way which is hard to convey in a photo. Average yearly rainfall along the windward east coast frequently exceeds 5,000 mm (196.9 in), and the exposed mountainsides of the interior receive up to 9,000 mm (354.3 in). Yep that's a crazy 9 meters (almost 30 feet) of rain per year ! This is among the highest accumulations anywhere in the world. To put this in perspective San Francisco (USA) and London (England) both get about 580mm (23 in), while Sydney (Australia) and Vancouver (Canada) get over twice that at 1,300 mm (51 in).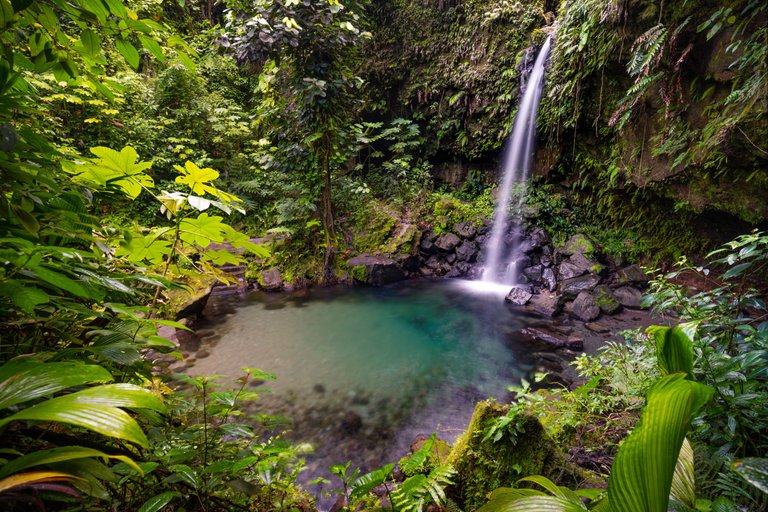 The shot above is the beautiful Emerald pool in Morne Trois Piton National Park. With no international airport Dominica has been spared from mass tourism and development and the interior remains a wild and rugged place.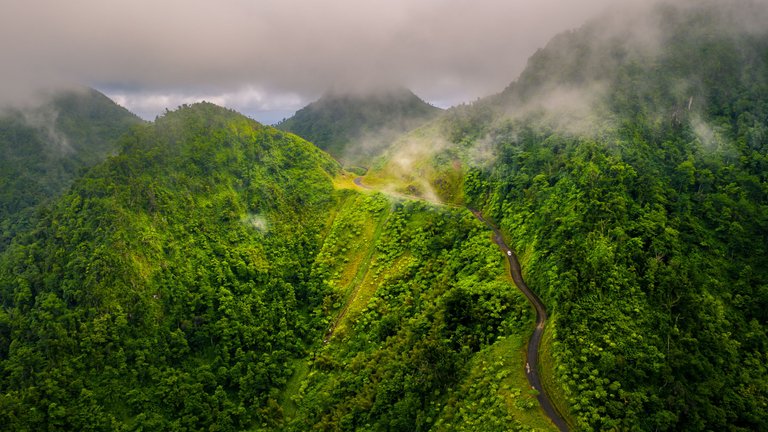 The incredibly lush and steep road up Morne Aux Diables (also known as Devil's Peak). Dominica is one of the few places in the world where you can drive up and though an active volcanic creator (can you spot our white van driving up the road). All the exposed mountainsides of the interior of Dominica are carpeted in iridescent green.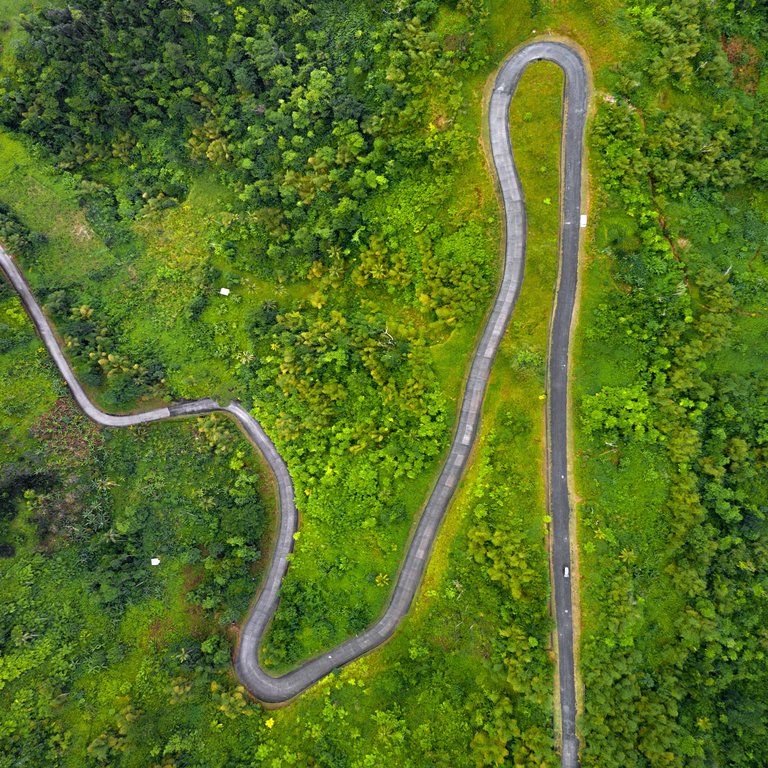 The view from the top back down to the ocean is a sight to behold. The roads however are extremely steep and were about as well maintained as our hire car so one is always questioning how well the breaks are going to work and if the road was going to landslide lol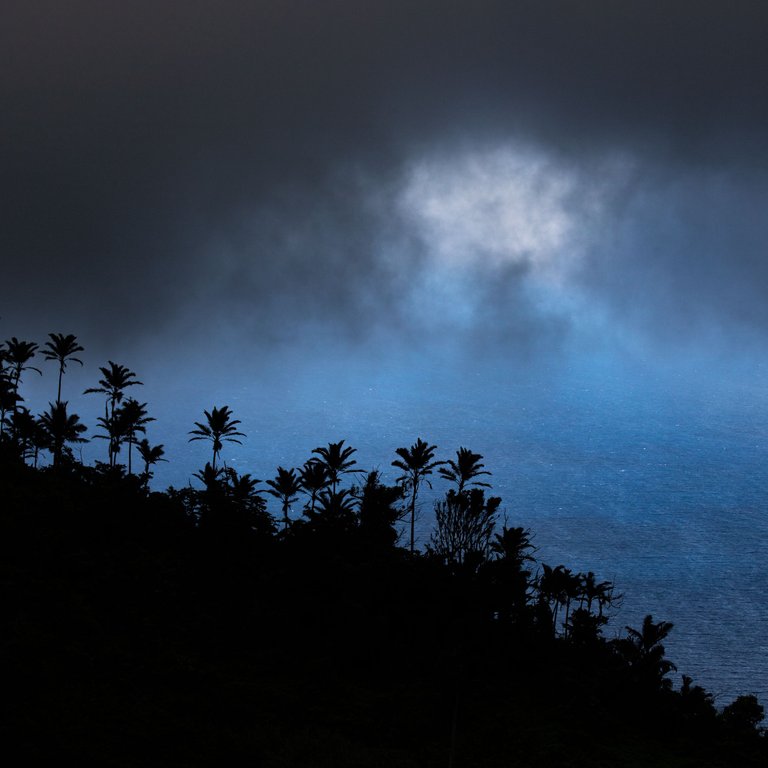 We spent the best part of a month in Dominica having sailed their on our small private sailing catamaran Cirrus. You can see how steep to the coastline is in the photo below with Cirrus at anchor. We lived for two years on Cirrus sailing around the eastern Caribbean looking for remote spots to explore.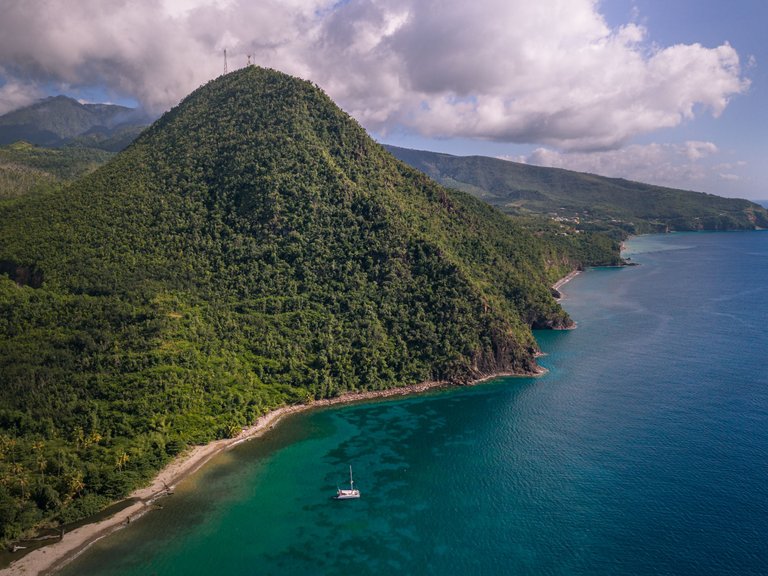 I was fortunate enough to catch up and shoot with the renowned Dominican photographer Yuria Jones while I was there and he showed me around to several waterfalls which made their way into the my sold out Intrepid Falls NFT collection. Yuria also showed me a bit of local culture and we had bush rum (rum infused with local bush botanicals) and pigs trotter for breakfast after our predawn shoot at Emerald Pool. They have small rum bars in wooden shacks in the jungle along the sides of the roads all around the island. The only other option for breakfast other than pig trotter was black pudding (google it if you don't know what it is) so I opted for the trotter.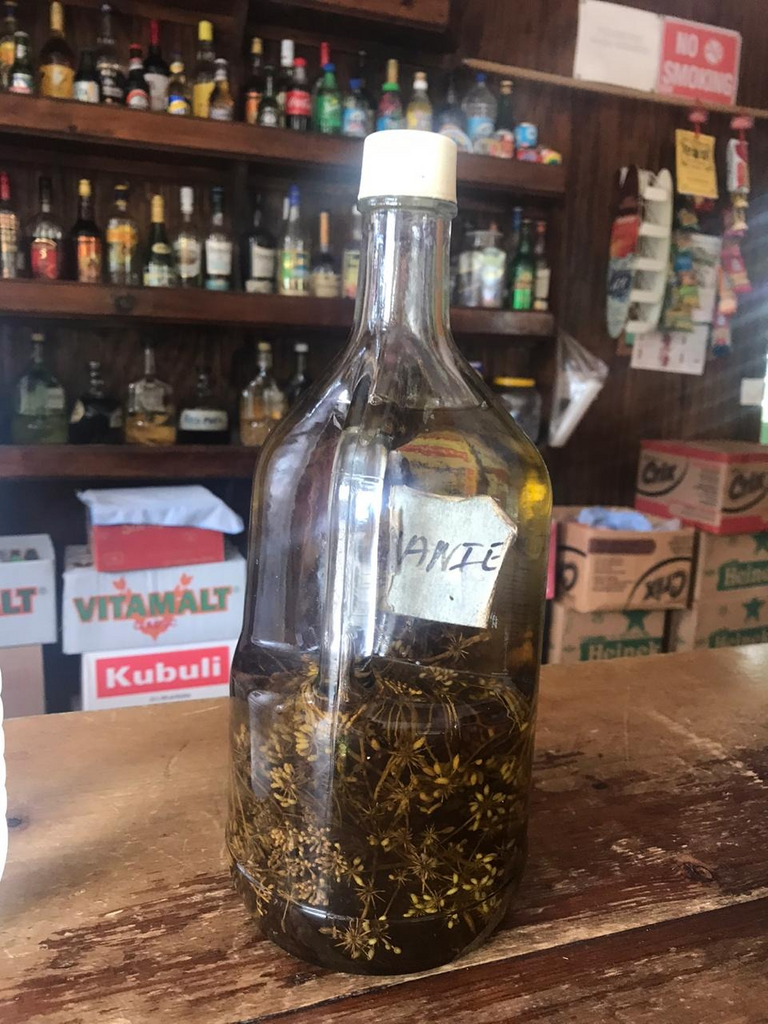 Thanks for reading to the bottom of the post. I am super excited with the success of all the new NFT Photographers who have onboarded from Twitter. If you're using PeakD I have created a Badge so people can look at their collective feed and if you like their work you can subscribe to the badge https://peakd.com/b/badge-888999
If you would like to learn a little bit more about my background in photography you can read the interview @photofeed did with me here.
Robert Downie
Love Life, Love Photography
All images in this post were taken by and remain the Copyright of Robert Downie - http://www.robertdowniephotography.com
---
---