Devils Marbles
"Just keep in mind: the more we value things outside our control, the less control we have." Epictetus
We clocked over 14,000 km (~8,700 miles) on our outback road trip. It was interesting to watch the landscapes change over the months as we moved across coastal rainforest and tropical savanna in Queensland and then crossed the Northern Territory through scrub lands that give way to the beautiful semi monsoonal desert country around the red center with its iconic red rocks and desert oaks. We then pushed on into the incredibly desolate nothingness of northern South Australia with its rocky moonscapes and sand dunes, suffering though some crazy desert dust storms with super intense winds that blasted sand into everything and made life quite unbearable.
This shot of the Milky Way rising over some of the Devils Marbles in the Northern Territory. I had forgotten how amazingly bright the Southern stars were in outback Australia. It was taken using a Samyang 14mm f2.4 and is a stack of about nine shots to reduce noise and bring out the individual star colours. The bright 'star' to the bottom left of the left marble is Jupiter.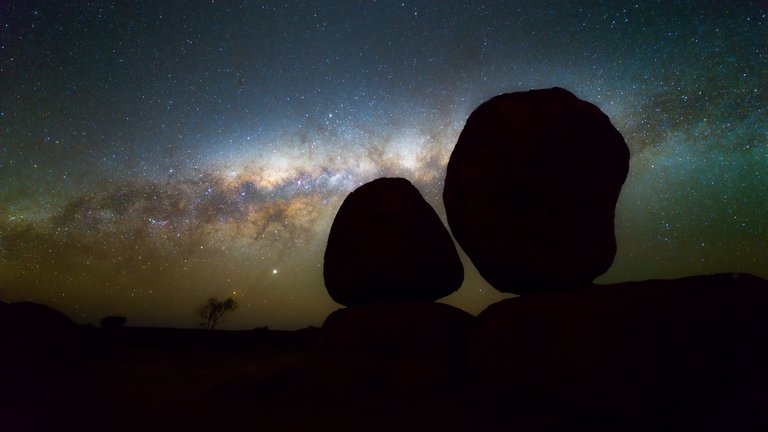 The second shot is also in the Devils Marbles taken at sunset. Let me know which one you prefer !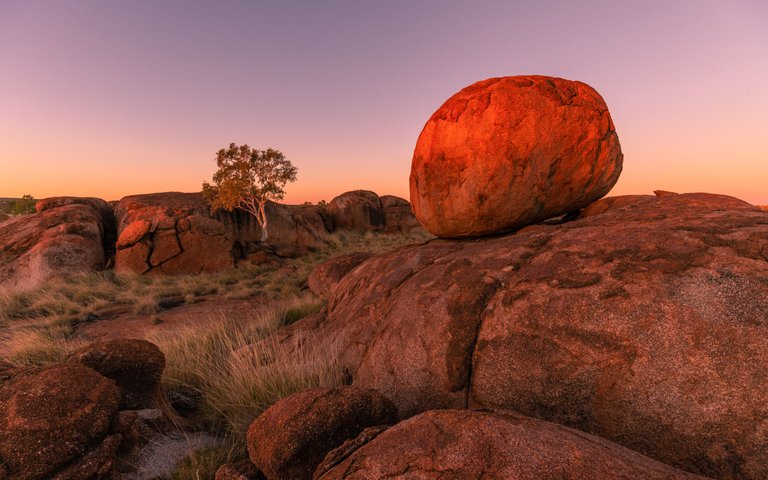 If you would like to learn a little bit more about my background in photography you can read the interview @photofeed did with me here.
Robert Downie
Love Life, Love Photography
All images in this post were taken by and remain the Copyright of Robert Downie - http://www.robertdowniephotography.com
---
---