Russia's Gas Monopoly in Europe is a Major Challenge to World Economic
The Russian military invasion of Ukraine in February has exposed the entire world economy and has shown that monopoly of a product is detrimental to the economy of most countries of the world.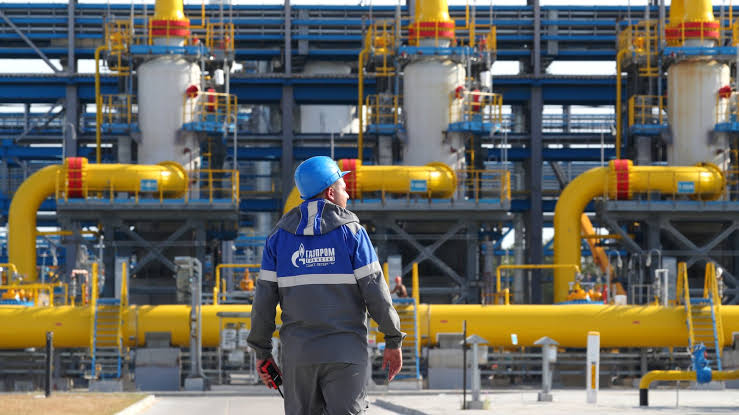 Source
Russia invaded Ukraine on February 24, 2022 and since then it has been one inflation to another. This is because the entire world economy is interwoven with each other. For instance, natural gas is needed to run the industries of many nations, so scarcity of natural gas automatically becomes a disadvantage to such nation's economy.
It should be noted that, prior to the war between Russia and Ukraine, Western Europe depended and still depends on natural gas supply for home and industrial uses, but with the sanctions on Russia, the supply of natural gas has reduced drastically, leading to economic hardship in those areas.
Some few weeks back, Russian oil giant Gazprom proposed to stop supply of natural gas to Western European and non allies if they don't pay in rubles. This proposal brought so much controversies, which many countries said it was a breach of contract from the Russian part.
Russia halted gas exports to neighboring Finland on Saturday, a highly symbolic move that came just days after the Nordic country announced it wanted to join NATO and marked a likely end to Finland's nearly 50 years of importing natural gas from Russia.
The measure taken by the Russian energy giant Gazprom was in line with an earlier announcement following Helsinki's refusal to pay for the gas in rubles as Russian President Vladimir Putin has demanded European countries do since Russia invaded Ukraine on Feb. 24.Source
Russia's decision to halt gas supply to Finland is as a result of Finland's decision to join NATO. Stopping gas supply to Finland didn't stop the push for Finland to insist to become part of the military alliance.
What's the implications of Russia's monopoly of natural gas in Europe
it has increased the price of natural gas in the international market.
it has crippled many European country's economy, due to insufficient gas to run their industries and homes.
since all aspects of production requires energy, lack of adequate amount of energy has reduced production drastically.
The way forward is for countries in Europe to seek for alternative source of energy supply to enable them bounce back.
---
---