HBD Liquidity Crisis is Currently on Within the Hive Blockchain: The Reason to Redirect Your Steps Towards pHBD-USDC Vault on Polygon Network
The major challenge facing Hive's stablecoin (HBD) isn't the increase in the interest on APR from the usual 12% to 20%. This movement is very tricky and could lead to a serious crisis and scarcity of HBD.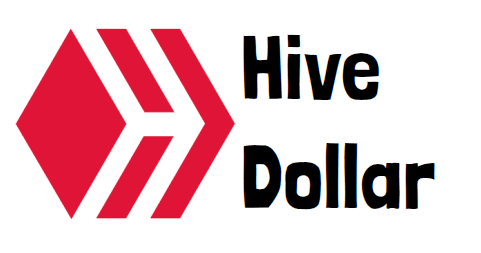 Source
The move by the Hive Witness to increase the interest on HBD savings APR is a welcomed development and a serious eye opener to those who ignored the act of saving HBD.
This strategic achievements already have an immediate challenge, which is a bit negative on its own if nothing is done about it immediately.
The challenge is that it has increased the demand for HBD without looking at the total number of the stablecoin in circulation. It should be noted that the total number of HBD in circulation is actually about 9 million coin that's available.
With this in place, it'll be very difficult for such number of HBD to satisfy the investment wants of everyone within the blockchain, before we look at those potential investors from outside.
To understand why this is a challenge is that, an individual may want to buy over 30% of the total number of HBD within the ecosystem. The question is, where are they going to see the coins to purchase.
To help solve this teeming challenge, liquidity is to be create either within or from outside the blockchain, but at the present HBD doesn't have the required liquidity to sustain the hunger of the people demanding it in the blockchain.
Remember that for you to earn the 20% APR you have to move your HBD to savings for the interest to accrue overtime. I just thought of a situation where every holder of HBD fix their HBD in their savings, what'll the seekers of HBD buy.
There's an Urgent Call to Switch from Seeking for HBD to buy and Invest in pHBD
The reason for this urgent call is because instead of joining the HBD crisis on the hive blockchain, wrap your other tokens within the hive blockchain into pHBD-USDC vault.
pHBD-USDC vault provides the necessary liquidity needed for any investor to buy the Polygon HBD (pHBD).
I know you're asking what you'll benefit from wrapping pHBD. First there's a huge rewards of about 57.98% APR and 78.49% APY ready for anyone who wraps, while rewards on PolyCUB owned liquidity on HBD is about 0.1 HBD + 0.25% for wrapping and unwrapping pHBD.
End the ongoing HBD crisis within the hive blockchain by resorting to pHBD-USDC vault.
pHBD-USDC vault: your one stop shop for greater yield on HBD.
Posted Using LeoFinance Beta
---
---