Tick Pick Stuck Roof Spirit - Inktober days 6, 10, 12, 13 and 14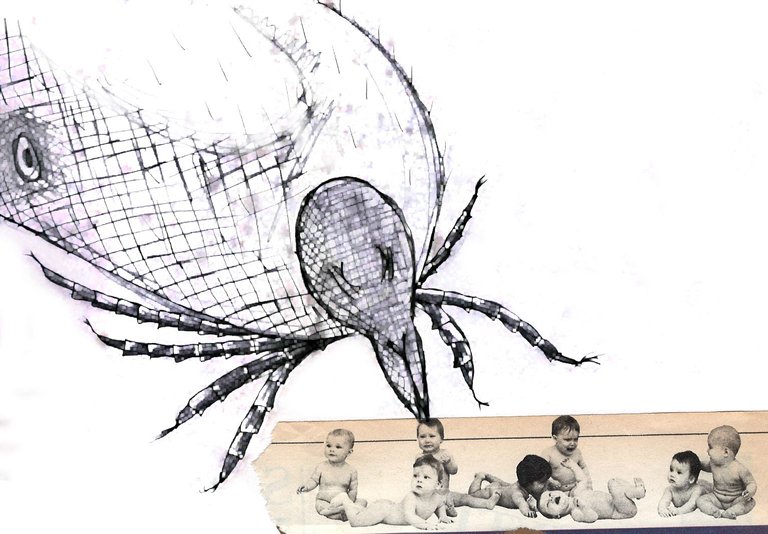 Pick one:
a) "This one looks juicy."
b) "Oh you poor baby, let me do your hair. There."
c) "If I only had chewing skills, not only sucking skills.
d) "I am inserting my babies here, inside this tiny humans brain."
e) "Being god is awesome! It's that time again that I get to pick which ones are born today. You child. Go and be born! Also, could you take with you these 10 million ticks that I've created to my own image."
I'm back hating every step of the whole drawing process. It seems that I'm unable to get the idea that I have in my head well enough to the paper, real life inking sucks and post-processing in Photoshop hurts like hell. So everything is pure agony.
Also the publishing part sucks. My so called drawings. Feels horrible, terrible and every rrible that hurts that you can imagine or invent.
I take solace in the fact that this posts tittle can be so easily misread. Just change the first letter of the first word to D. That also turns the tittle to a short story. A very unfortunate short story. Ain't that grand.
I'm not going to explain my poor drawings more, I'm just gonna put them here and (again) go cry to some dark corner.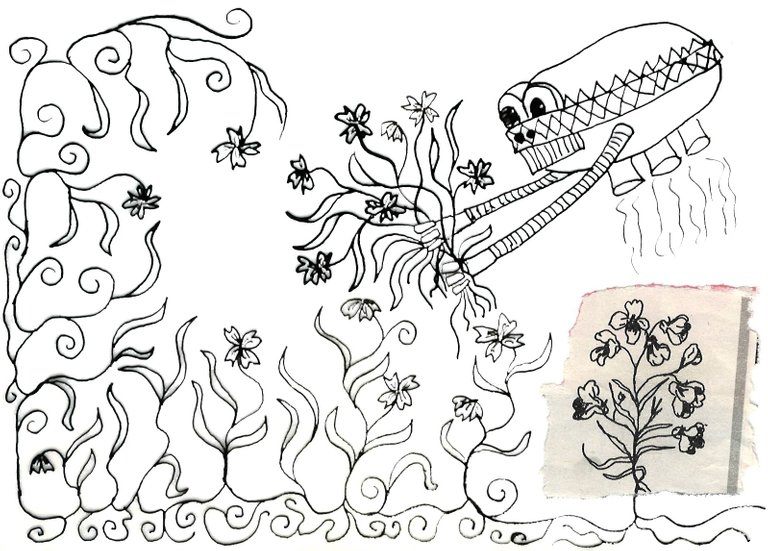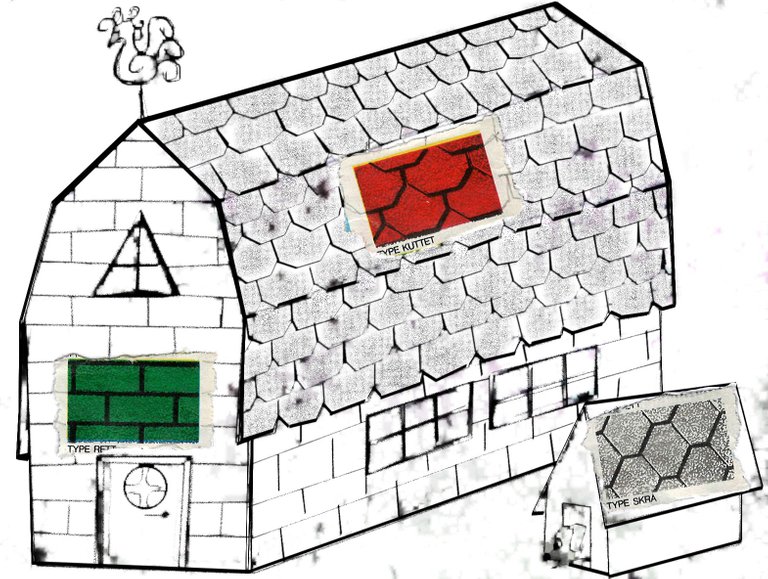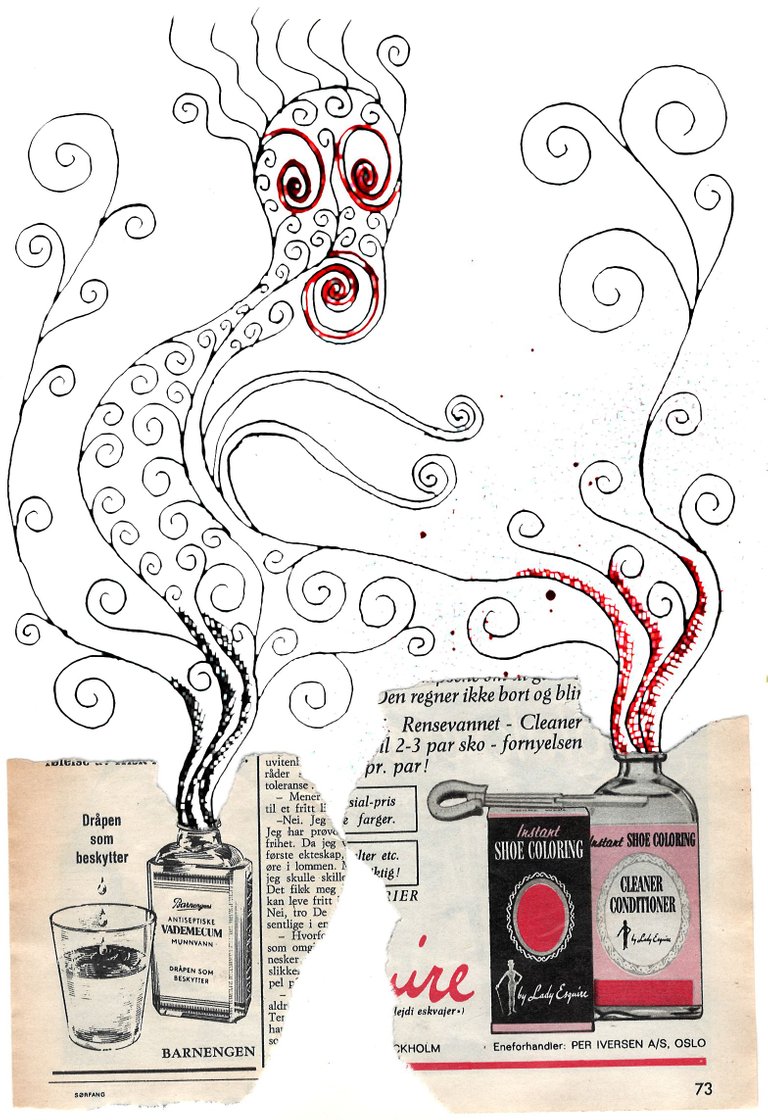 I know what you're thinking. Is that blood? It could be, but no. It's red ink that I bought last year.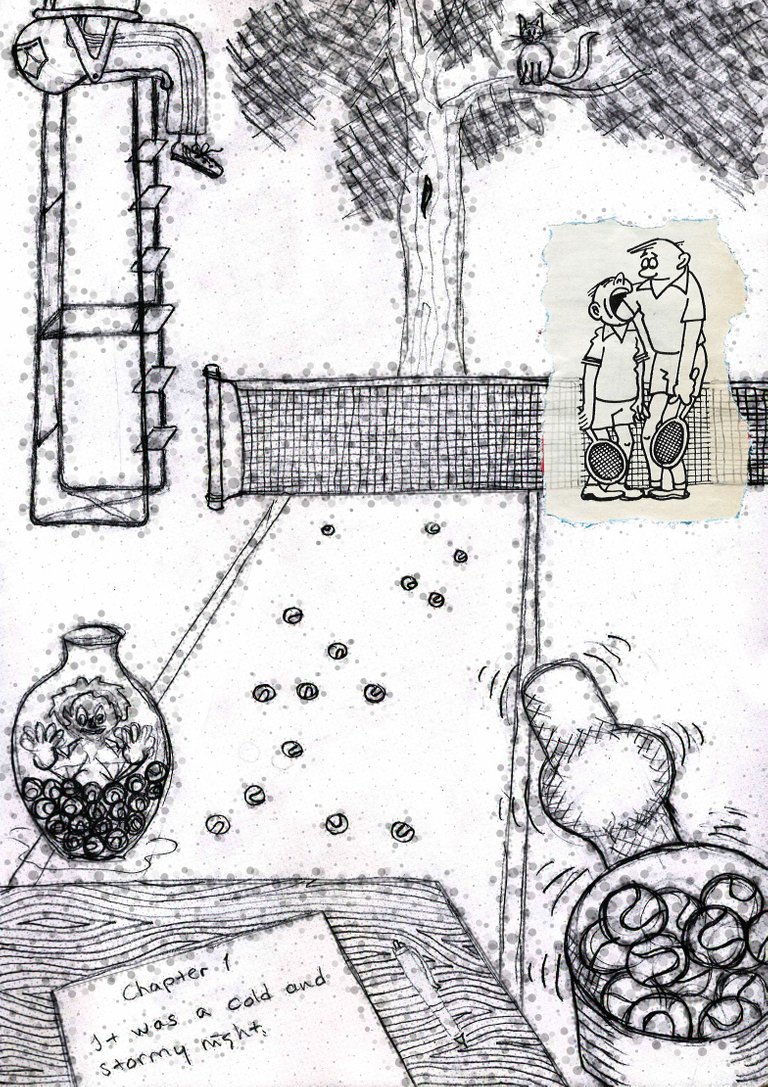 ---
---