May First Celebrations in Tampere
May 1 is Labour Day in many countries, including Finland. However, the Finns also see it as a chance to celebrate the arrival of spring, and numerous festive student traditions are also associated with the date.
https://finland.fi/life-society/finland-shows-carnival-colours-on-may-day
Spring, white graduation caps, overalls with badges, mead, doughnuts, coffee, ice cream and balloons, balloons, balloons.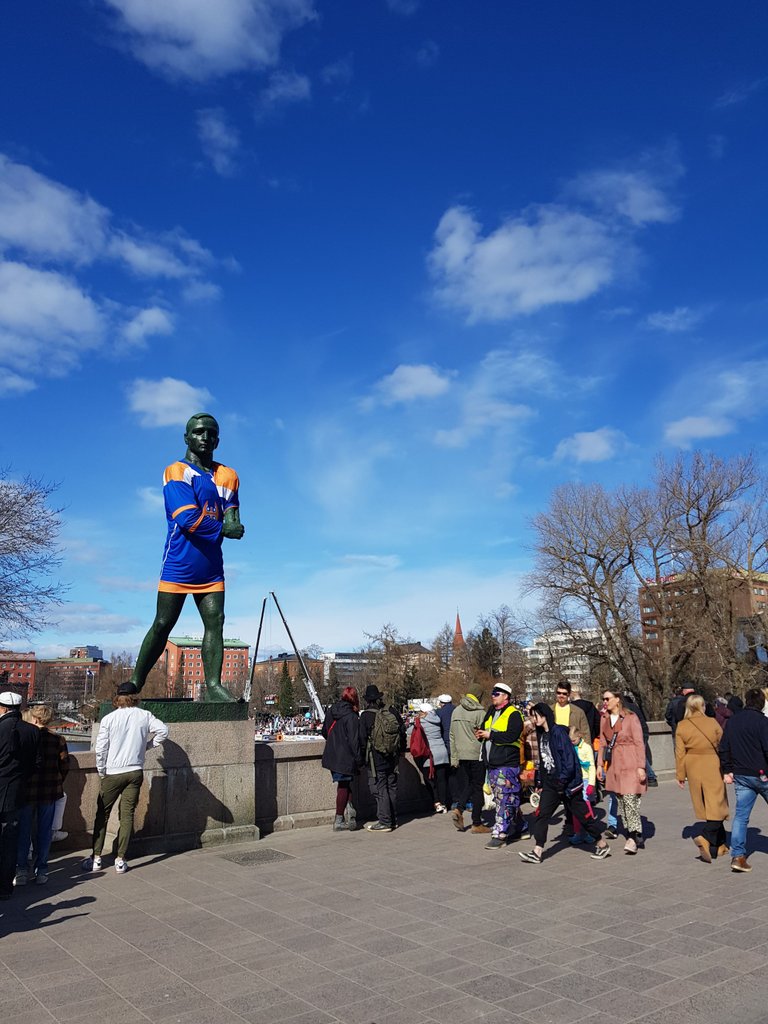 I think there was a lot less people than previous years. At least in Tampere. Perhaps because this year there was stuff happening in three market squares at the same time with student dippings to the freezing Tammerkoski (Tammer rapids). Yes, you read correctly. They did the students in the water. Not just any students but Master of Science in Technology students.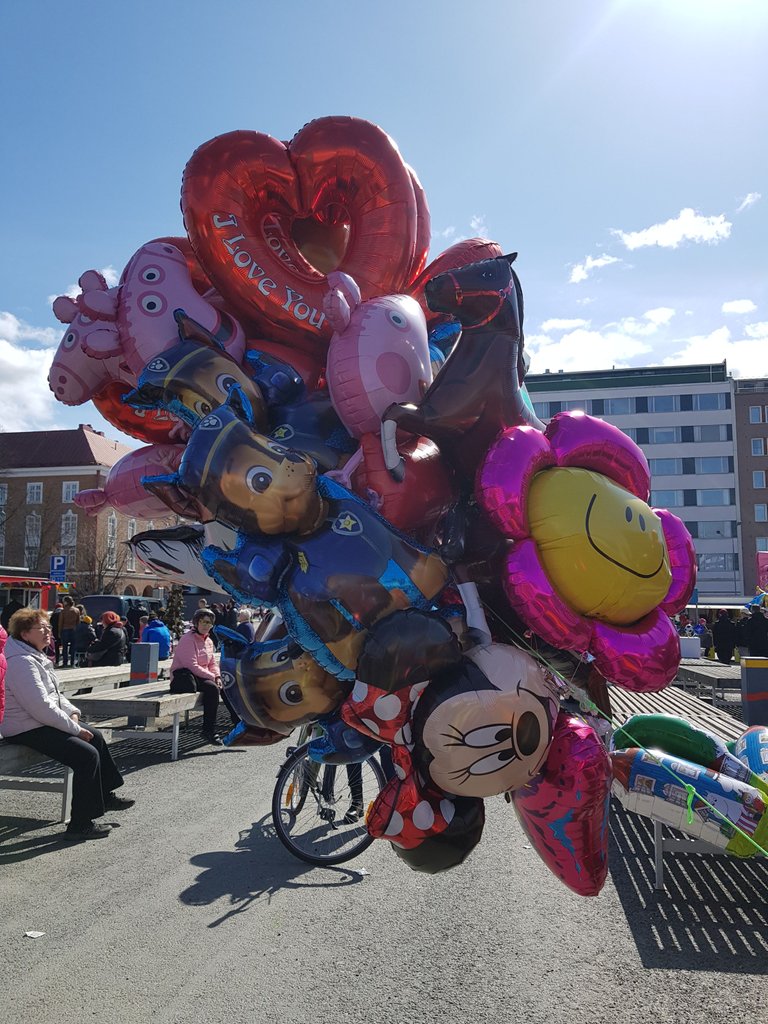 Balloons, balloons, balloons. Thank goodness my son no longer is in balloon age. I have no idea what these cost now, but last time I checked, like 10 or something years ago, depending on the size, one balloon was 30 to 80 euros.
A balloon filled with helium.
What a horrible price.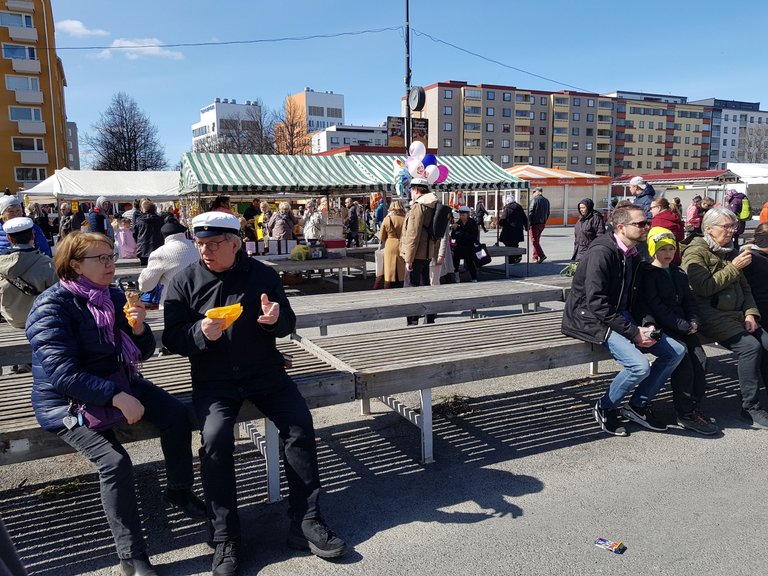 I ate my first ice cream of this year. I mean outside ice cream. Liquorice lemon. And it was good. Cold but good.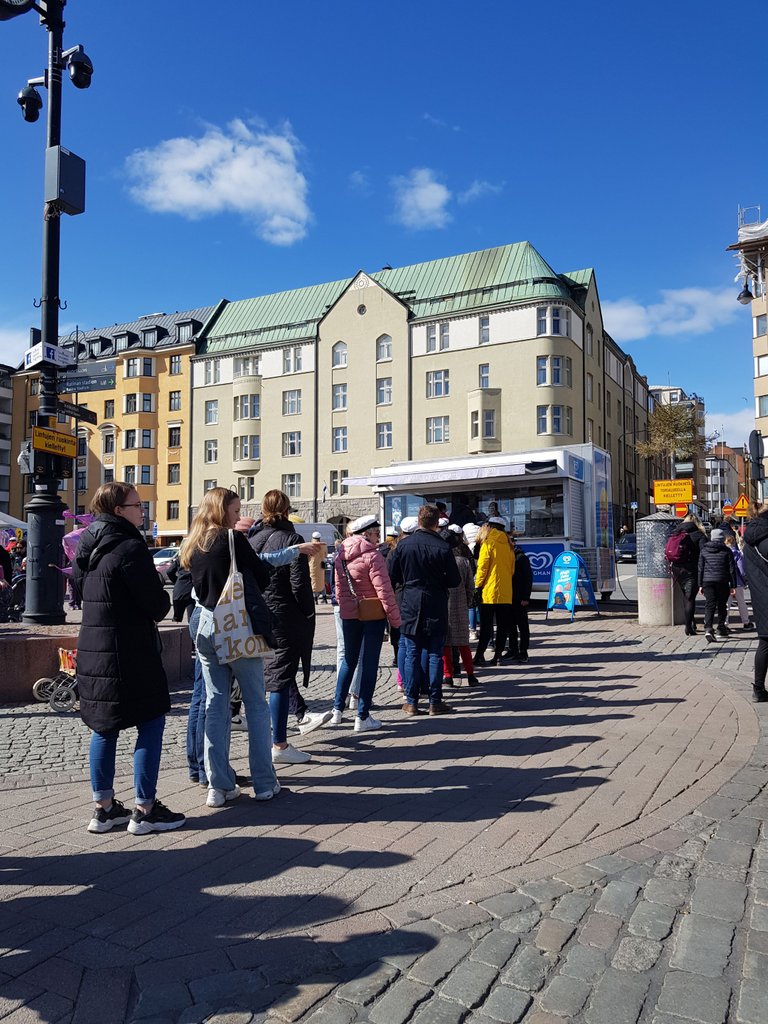 Ice cream line and the rest of the photos.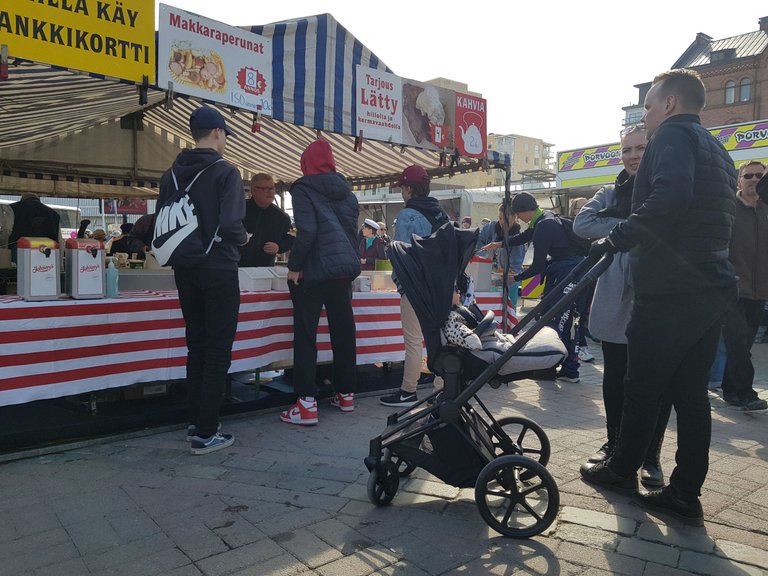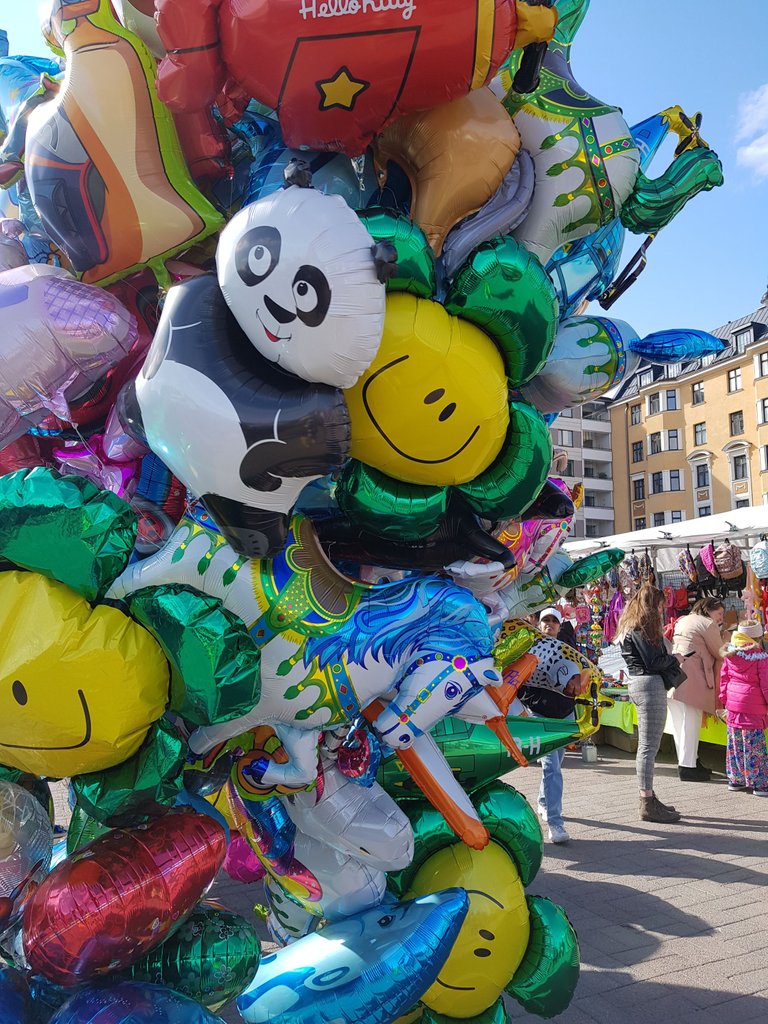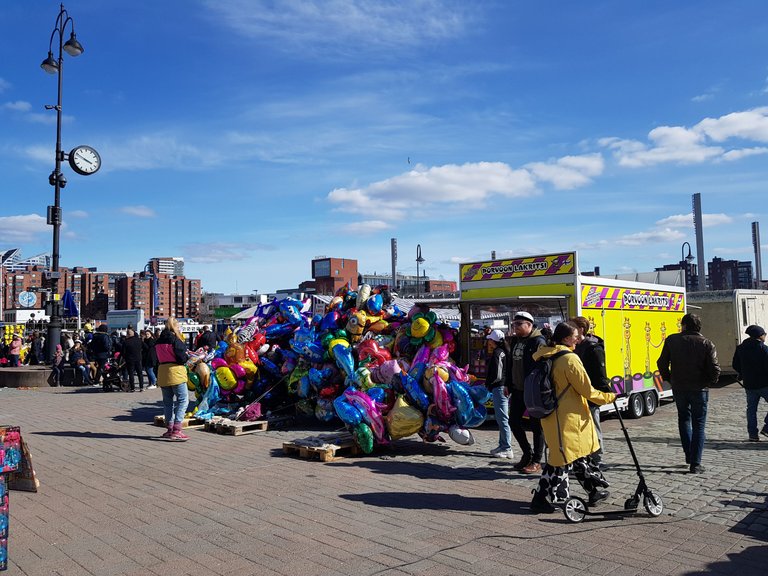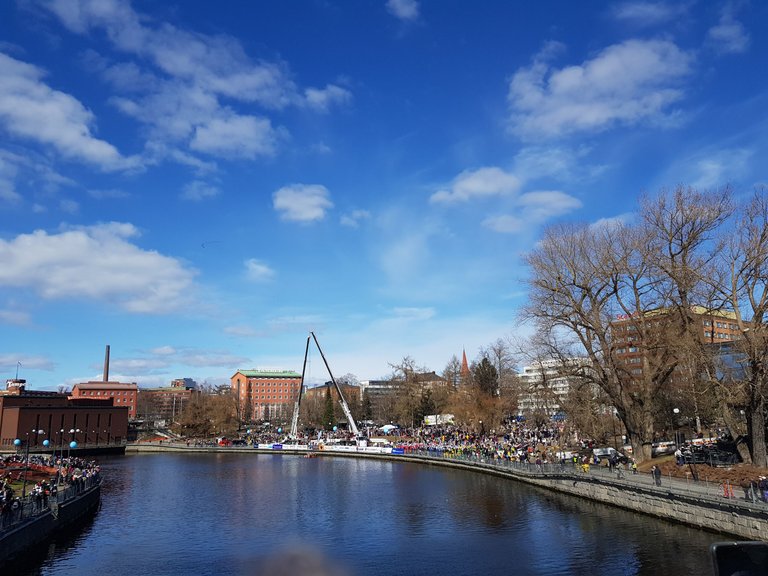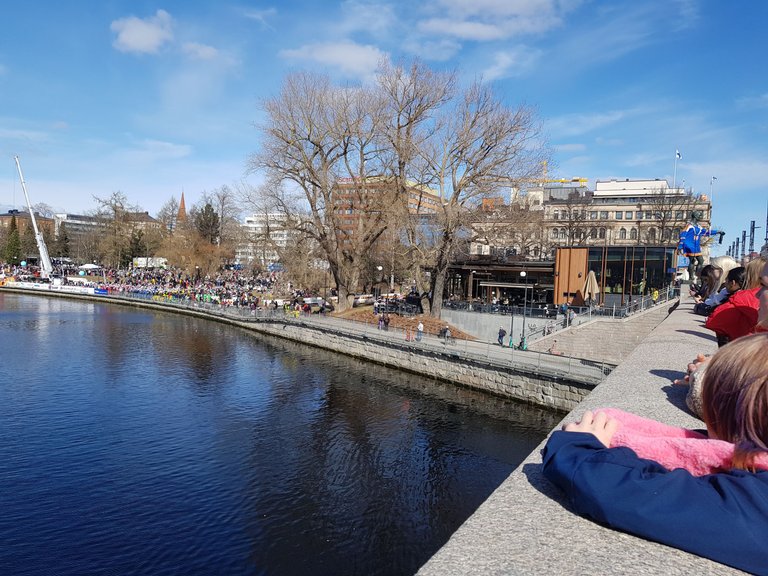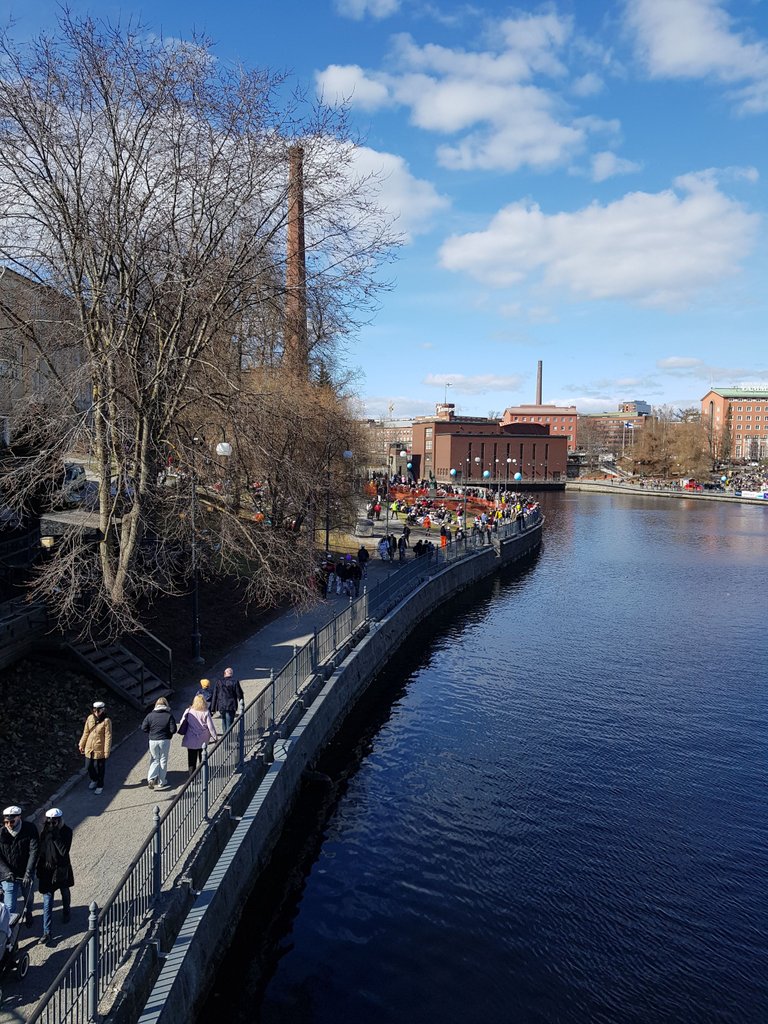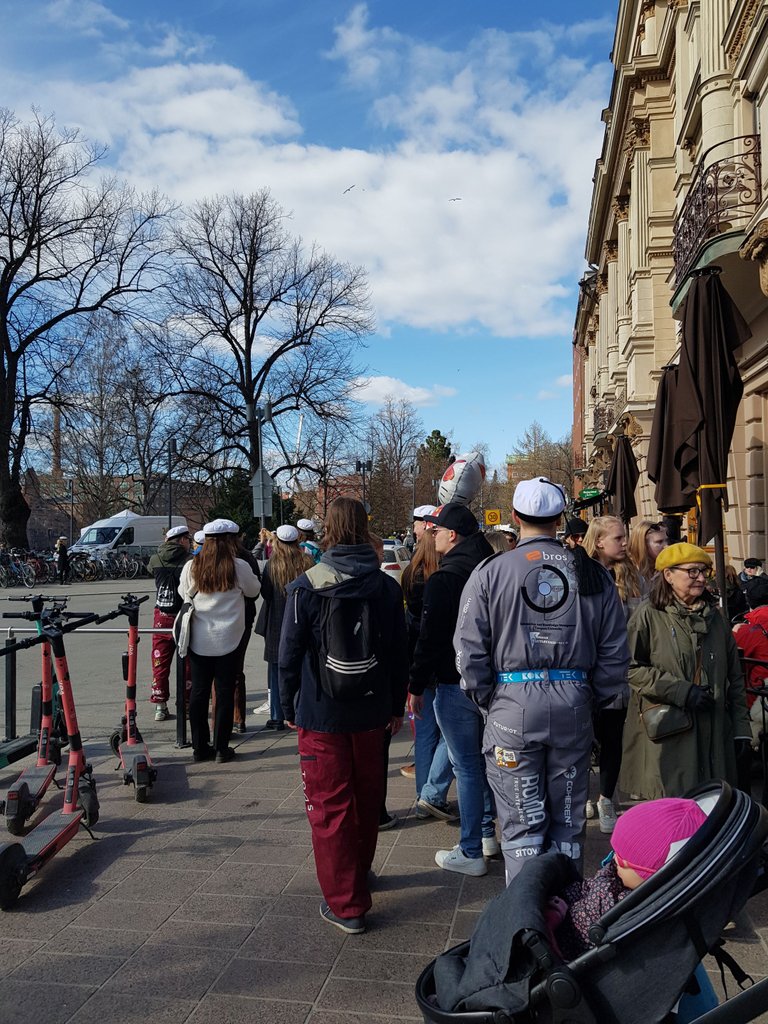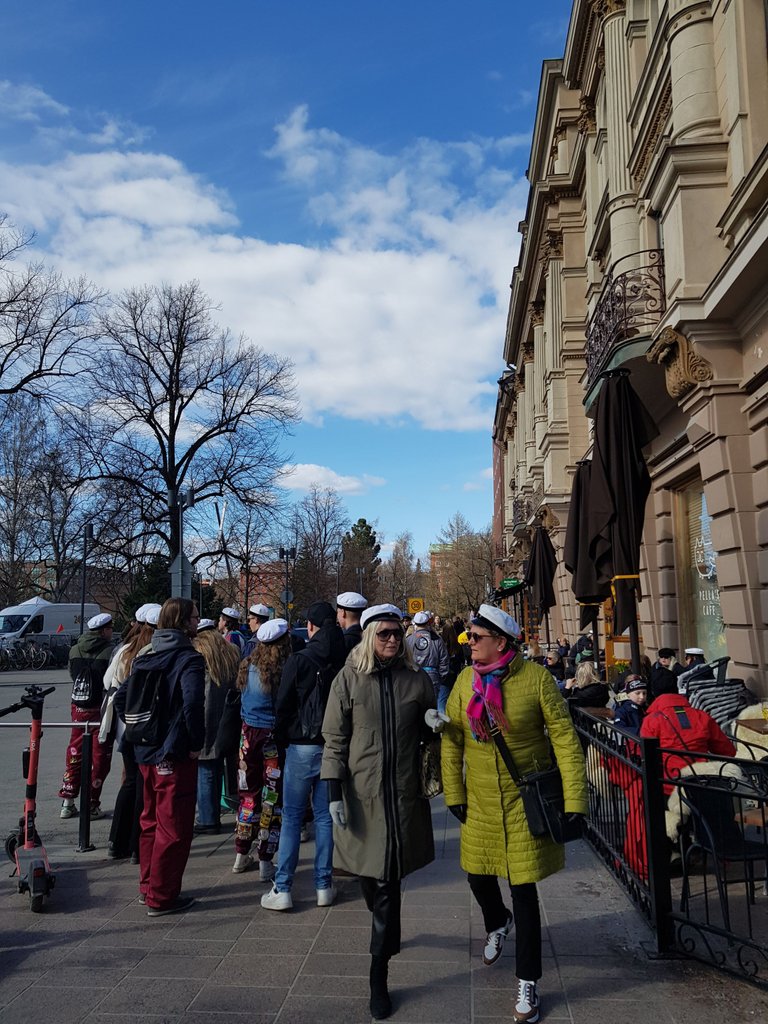 ---
---