Is this April in winter or winter in April?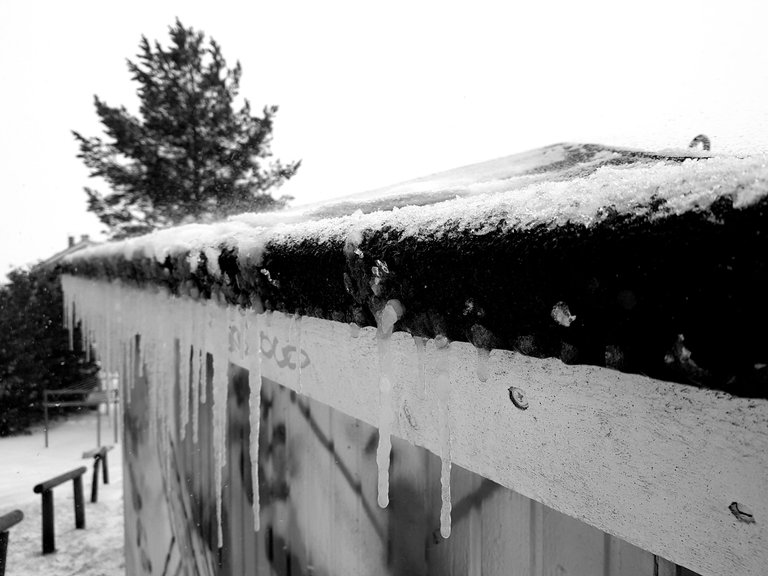 I see icy icicles.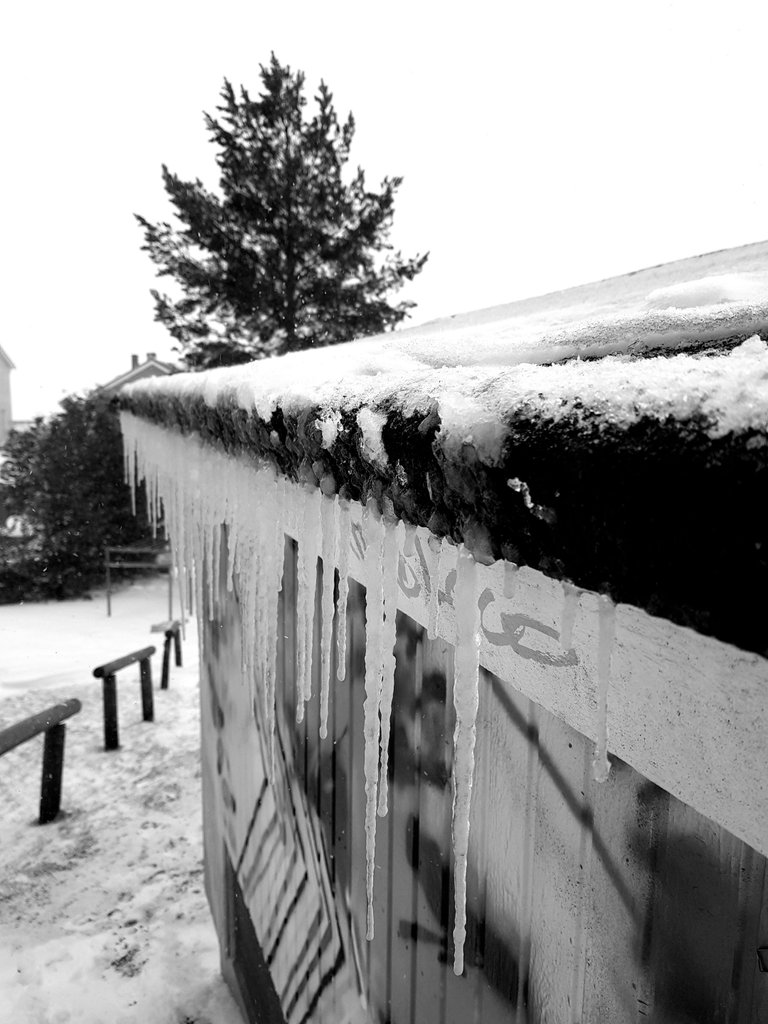 So if I can't grow plants in my balcony, I can always grow icicles. Shouldn't be that hard. Growing a perfect murder weapon. Just make sure not to use it outside in Finland in the spring time because it might not melt.
Gonna go to the dark web now.
"Perfect murder weapons for sale."
I'm going to be a millionaire.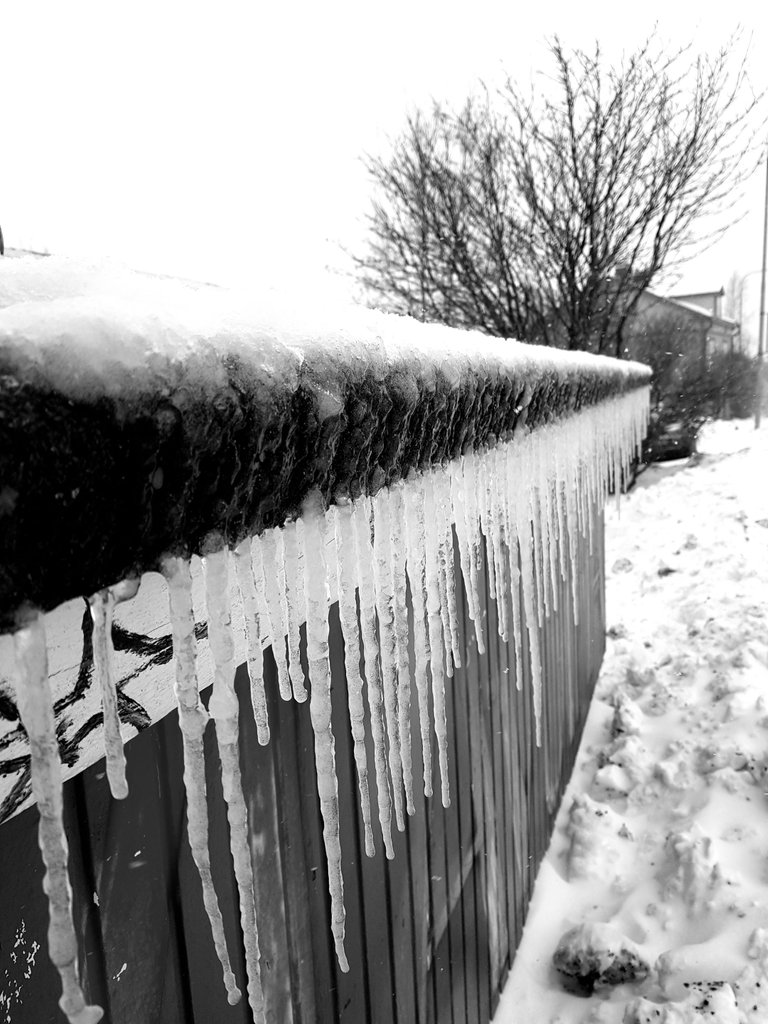 Someone asked people in Twitter that if Finland would always have winter as in always snowy and cold, would you live there? Well, hell no! But I would first wait for the spring and summer to come for few years, then try to convince the weather god that I'm leaving but actually I would just be waiting for the day that winter leaves because I am sure that the very moment I would actually leave, summer would come, so that waiting would take few years and after that I would prepare myself to leave for few years and after making the proper decision to leave I would think that as I've been here for this long I probably should see this thing trough until one of us gives up and dies, I or the winter.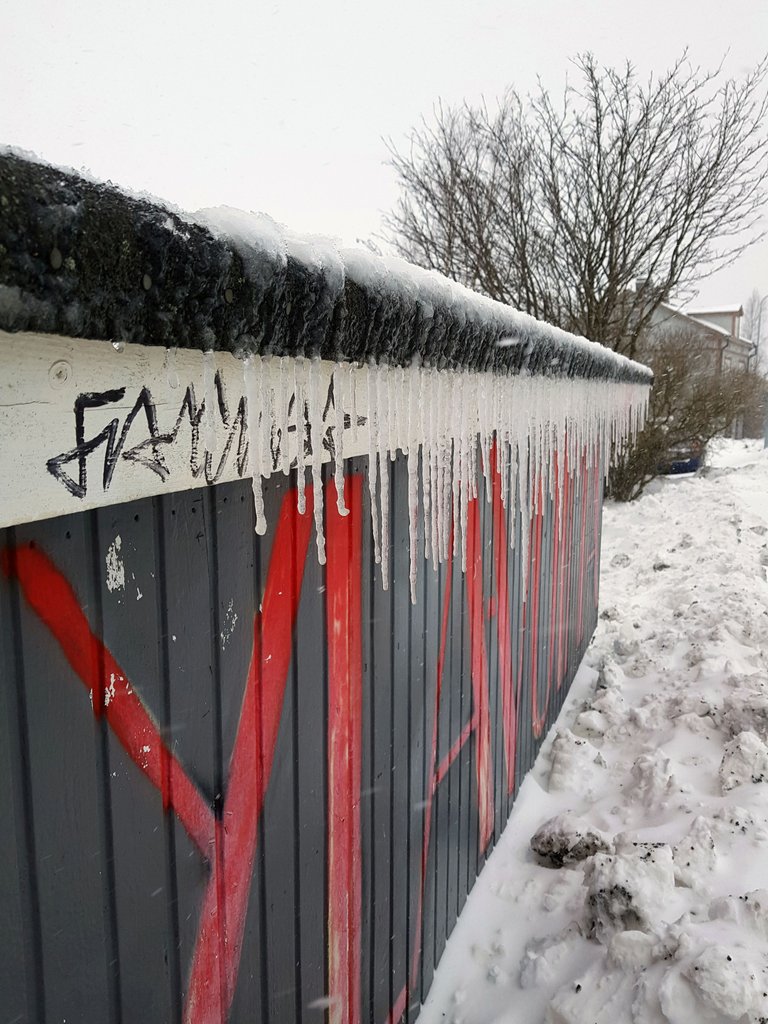 And on the last day of my 115 years of life, the spring would come and I would whisper with my last breath: "I told you so" and then die.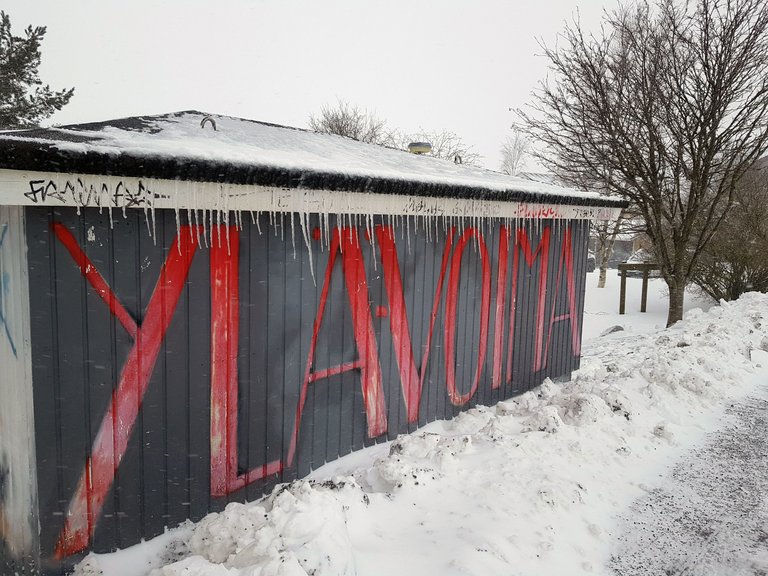 The red text says: "Upper force". It's the name of the apartment building next to this small structure.
I would make this a communist joke but I'm all out of those. And can't invent any new ones because my brain stuck with the snow in April thing.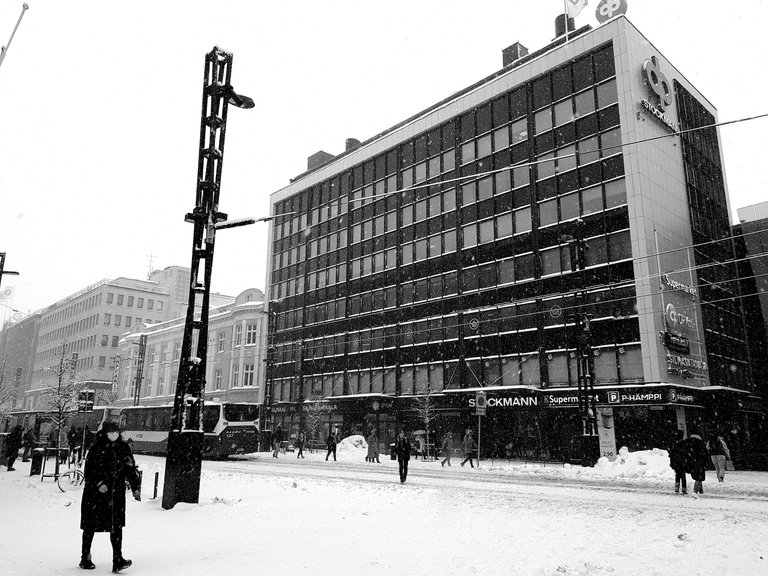 I've muted everyone in Twitter who constantly use the phrase "Breaking News" in their tweets because it just irks me and it seems that everything in their head is BREAKING NEWS and perhaps it is, perhaps their head is breaking because of all the monstrosities happening in the world and I am truly sorry for that but then they shouldn't follow the news but just be zen and be like: "ommmmmmmmmm" all day and I totally get that that some people just are sensitive and also not so sensitive people are starting to be really breaking in their brain because the world is really cruel and ugly.
But what I'm actually thinking is that it's not that. It's just that those constantly 'Breaking News' tweeters are like the screaming sun in that one planet in one of the Rick and Morty episodes where the sun would just scream all day from sunrise to sunset. The Breaking News people wake up saying: "Breaking News! I am awake and I am going to make coffee!"
"Breaking News: I can't find my pants and just stepped on cat vomit!"
"Breaking News: The tram is 4 minutes late because of all the snow and I still have my coffee cup in my hand!"
"Breaking News: Snow is cold!"
"Breaking News! Just got to work and all the people there seem a bit annoyed. I do not know why but I am going to find out!"
"Breaking News! Got fired! My boss says it's because I always shout Breaking News everywhere. I won't believe it. Gonna investigate more."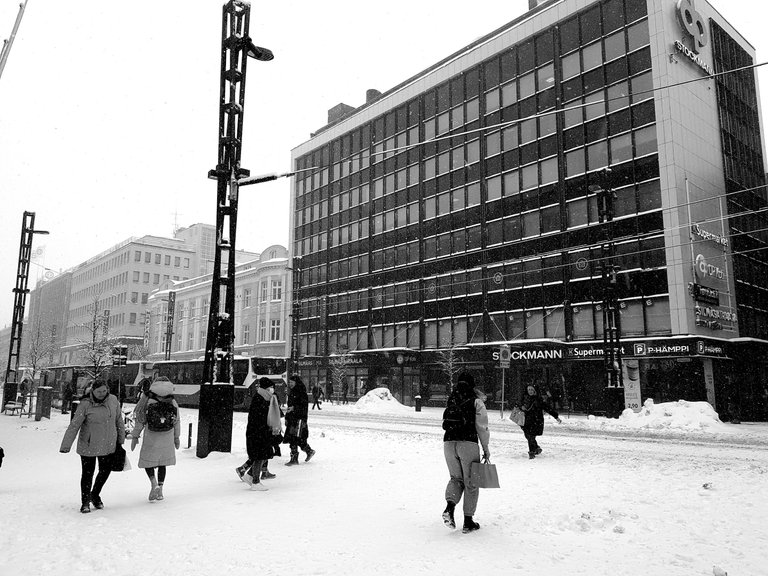 Breaking News: Tampere city central. Not springy or summery at all. Thanks weather dude.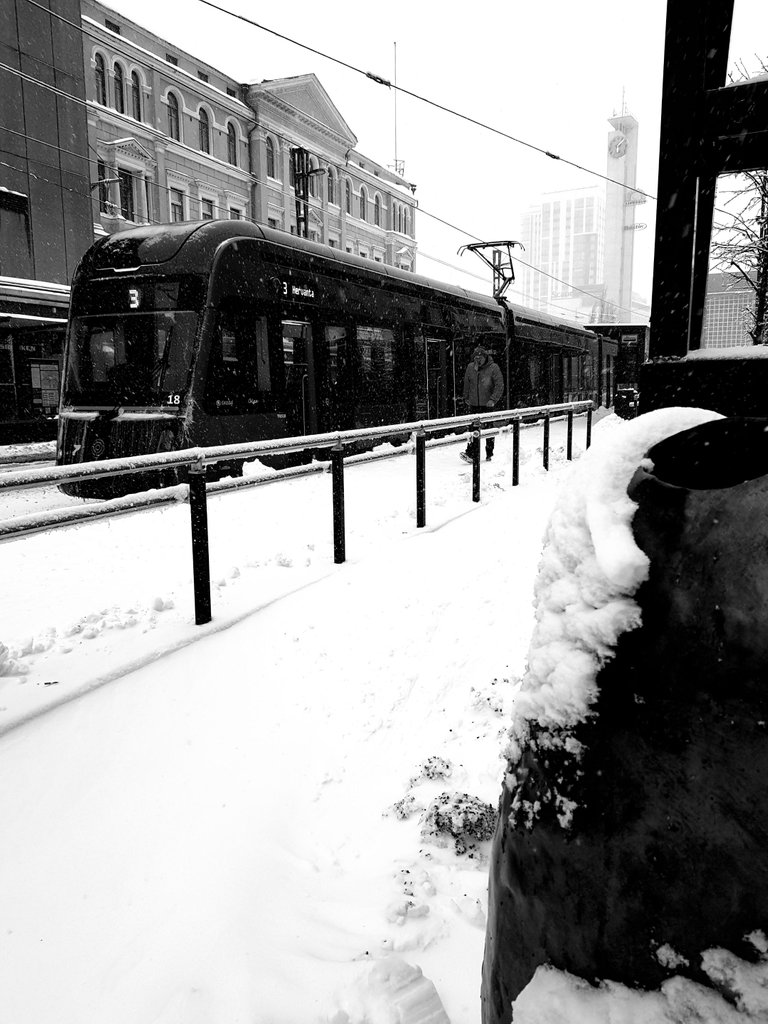 It was quite windy so I turned my back and this is to the other direction. There's the railway station tower clock. Oh and I forgot: Breaking News.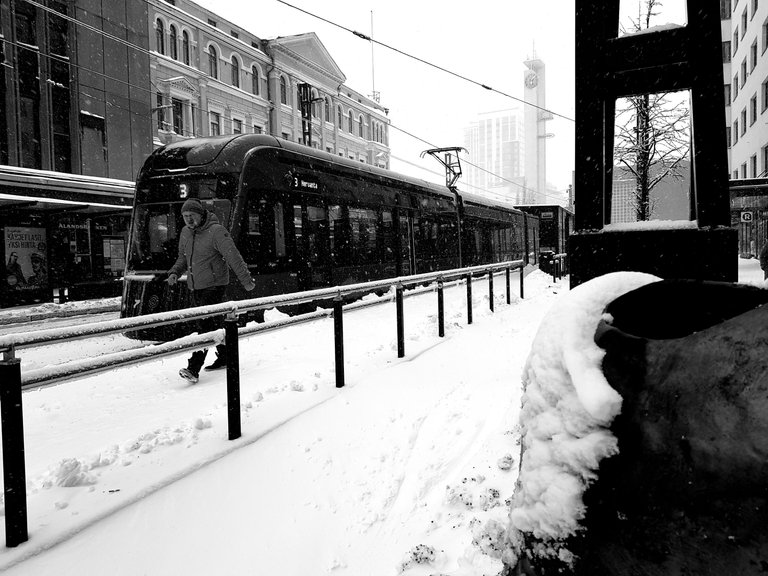 We have a saying in Finland: Uusi lumi on vanhan surma. = New snow is the death of the old snow.
Well I don't know about that. At what point are we allowed to just call this winter edition number 2 and not just a cold front that'll pass in a few days? I mean did you see the icicles?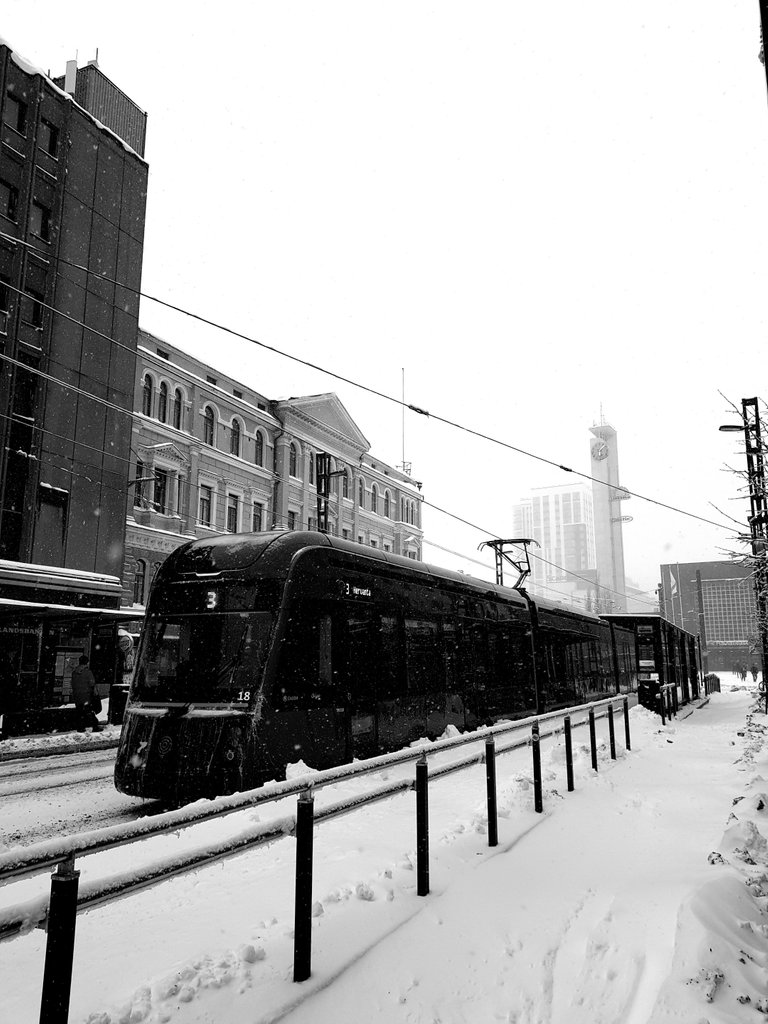 I think the tram needs a plow in front. Like the cowcatcher in the old steam locomotives. A proper city snow plowers. I would love to see the ad for that one in Visit Tampere leaflets or in the local news. I sure hope though that it wouldn't start with the words: Breaking News.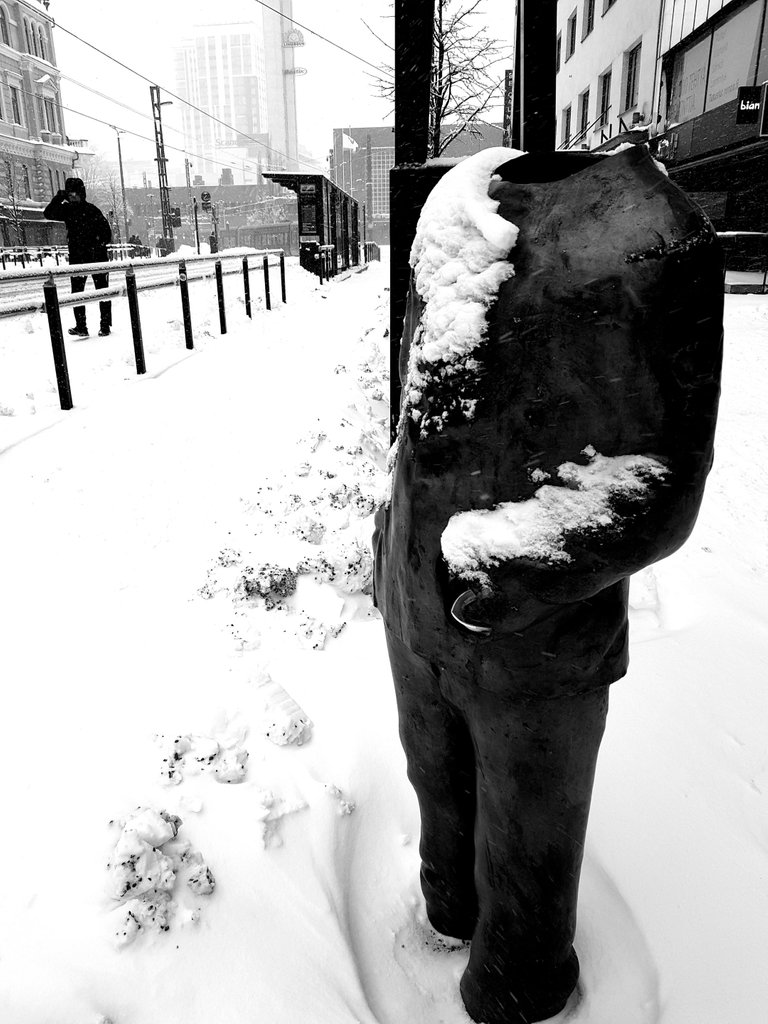 Headless dude. People use this one as a trashcan. :( I guess they think it's better to be filled with trash than just air. Or in this case, snow. Spring snow. Shortened version would be sprow.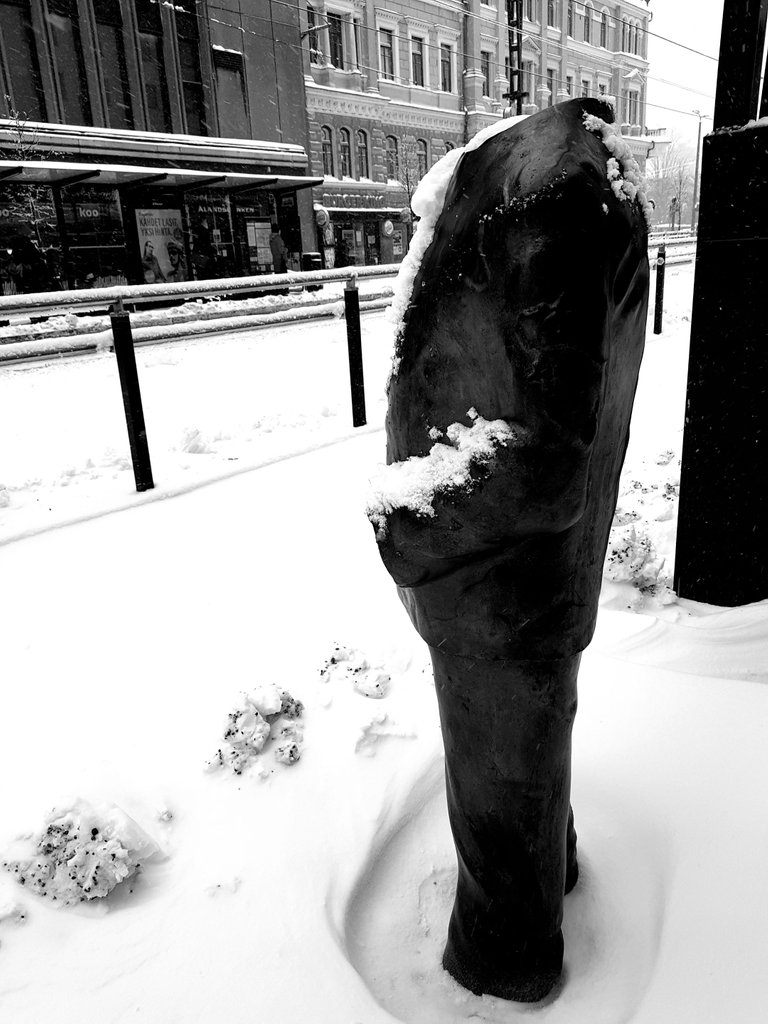 Speaking about headless and trash...
Fuck Putin!
---
---