Inktober days 10/2017 and couple 52's - Gigantic, Brick, Shoes, Egg & Hand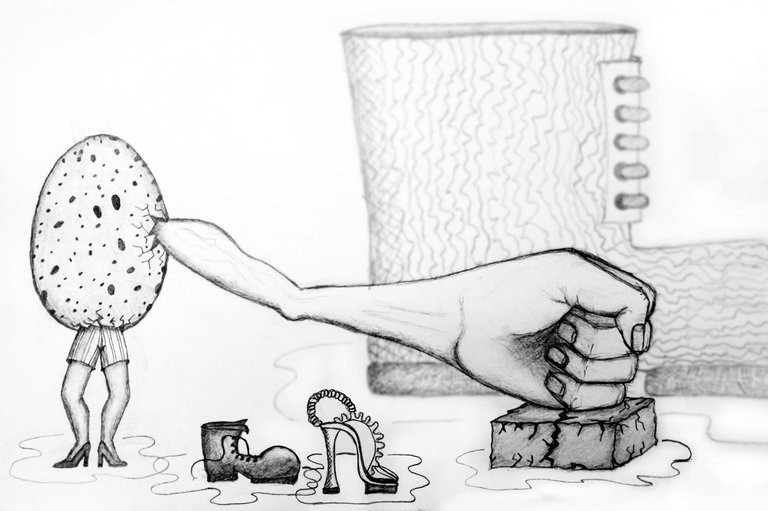 Instead of explaining what's happening here and why I chose to publish this even though it's quite crappy, I will translate to you Finnish idioms, literally, so that the sayings probably make no sense at all to you. Well, perhaps I also give you an explanation of what the idiom actually means.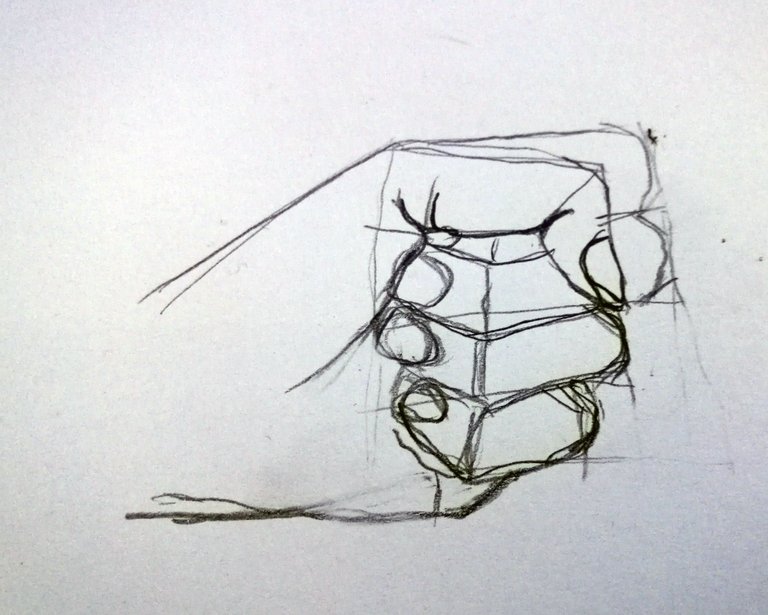 Sopii kuin nyrkki silmään. If something fits well it "fits like a fist in the eye".
Awful, I know. I never use it. I just say something fits.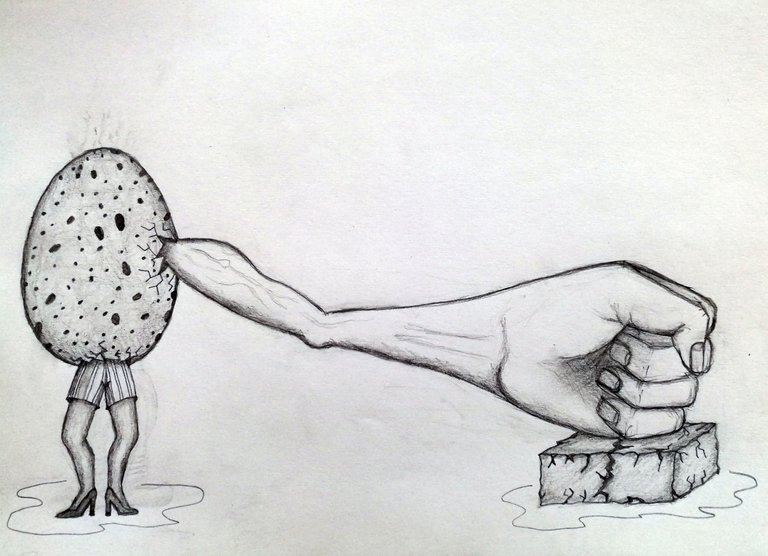 If a Finn means that something disappeared without trace, a person who thinks he's being really clever could say: "vanished like a fart in Sahara". Katosi kuin pieru Saharaan.
I don't think that I'm clever so I never use that one either.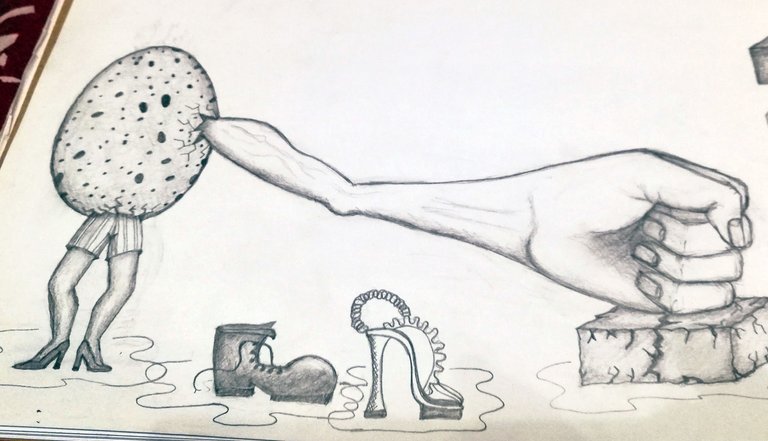 If someone wants to say how something is done, they might say: "Let me show you where a chicken pees from". (Näytän sulle, mistä kana pissii.)
Also really awful idiom, I never use it and I almost never also say to anyone that I will show them how something is done because I enjoy too much just watching someone try things on their own or doing things really difficultly. If I do know how that thing, which someone has almost lost their mind doing, is done easy and quickly, I offer my help once but only once and if not wanted, I wait until the person gives up and I go and do it without saying anything but making sure the other person watches. That's so much more fun than: "Let me show you where a chicken pees from." That's just idiotic idiom.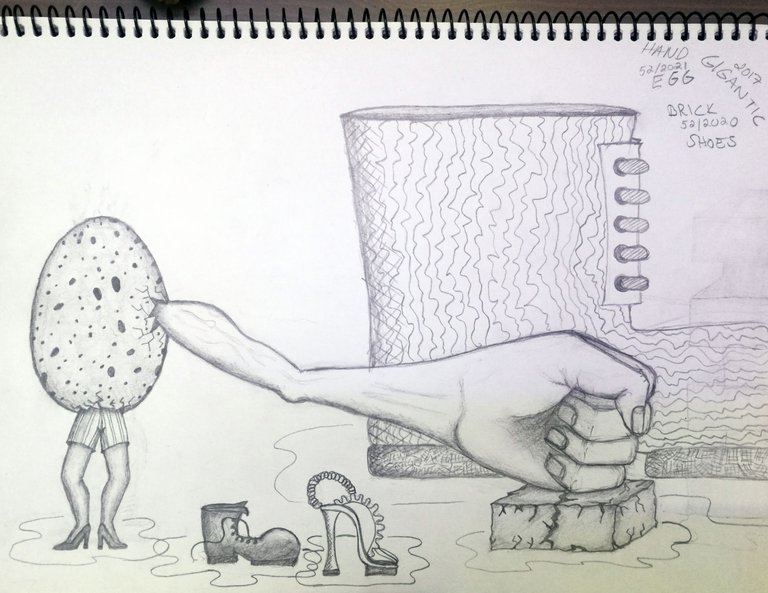 Oma lehmä ojassa = Your own cow is in the ditch. Meaning: Someone has an ulterior selfish motive behind an action.
Kiertää kuin kissa kuumaa puuroa = Cat pacing around hot porridge. Meaning: To beat about the bush.
Ampua tykillä kärpäsiä = Shooting flies with a cannon. Meaning: someone is overcomplicating things, putting a lot of effort into achieving something impossible.
If a Finn gets a diarrhea they have "shit flying out of their bums like flocks of sparrows" (paska lentää kuin varpusparvi).
Awful. Not a fan of this one. But I've known lots of people who are and have used this phrase. Emphasis on the word KNOWN. Too much information.
And last one: saada kaksi kärpästä yhdellä iskulla = Get two flies with one hit. Meaning: hit two birds with one stone.
That's it! Here's how many flies I've caught with one hit:
(Inktober prompts with one drawing.)
Where did my Inktober journey start?
2019
1-4, 5, 6, 7-8, 9, 10, 11-12, 13-14, 15, 16-18, 19-21, 22-23, 24-27, 28-29, 30-31
Extras
12, 12 animation
2020
0, 1, 2-4, 5-7, 8-10, 11-15, 16-20, 21-22, 23, 24, 25-28, 29-30, 31a, 31b
Extras
Metamorphoship
2021
1&4-5, 2-3, 7-8, 9&11, 6&10&12-14, 15-16&18&20, 17, 19&21-23, 24, 28+1, 25-27&29, 30, 31+13
Extras
14/2016, 52's:7,21,30/2021&5/2020, 52's:27/2021+5/2020, 52:35/2021, 52:8/2020, 31/2017, 52:47/2020, 24/2017, hand1
---
---