Hive Open Mic 137 - Mari Menjaga Bumi (Acoustic Cover) by Indonesia Bersatu
---
Hello brothers and sisters, We are Indonesia Bersatu, a Punk Rock band from Medan, Indonesia. We are here again to entertain you and also share the music video that we played in the Hive #OpenMic community which has entered its 137th week. Our band has four members, but today we only played 2 people. Because our Vocalist and Drummer are busy working. So, this week's theme is "Healing" which was chosen by this week's spotlight artist @jaydr. It's a very good and interesting theme, so we chose a song called "Jagalah Bumi" in English "Protect the Earth" by Kotak Band.
This song is a single song from the Kotak Band which was released by Warner Music Indonesia in 2015 and also became the soundtrack for the animated film series from Malaysia, "Boboiboy". In the animated film, it is told that an evil alien came to earth to steal all the chocolate and natural resources on earth. But, Boboiboy and his friends stopped the evil aliens. This is like a manifestation of real life, where a greedy capitalist constantly takes natural resources for personal gain. No matter whether the earth is getting damaged, the important thing is that they can reap huge profits.
As we know, the earth is currently not doing well. Air pollution, sewage pollution, deforestation, and so on. We often see and hear in many media bad news about the planet we inhabit. Starting from the melting of ice at the north pole, the amount of plastic waste in the oceans, to the earth's species that are threatened with extinction. In addition to animals and plants, we as humans also occupy the earth as our home. Therefore, we all must be healing the earth from any damage.
From this song that we bring, the songwriter and our convey a message to anyone to keep and protect the earth. Anyone who will destroy the earth as our home, we must fight together. We are all obliged to restore the condition of the earth to be more beautiful so that all beings on this planet can enjoy whatever is on earth.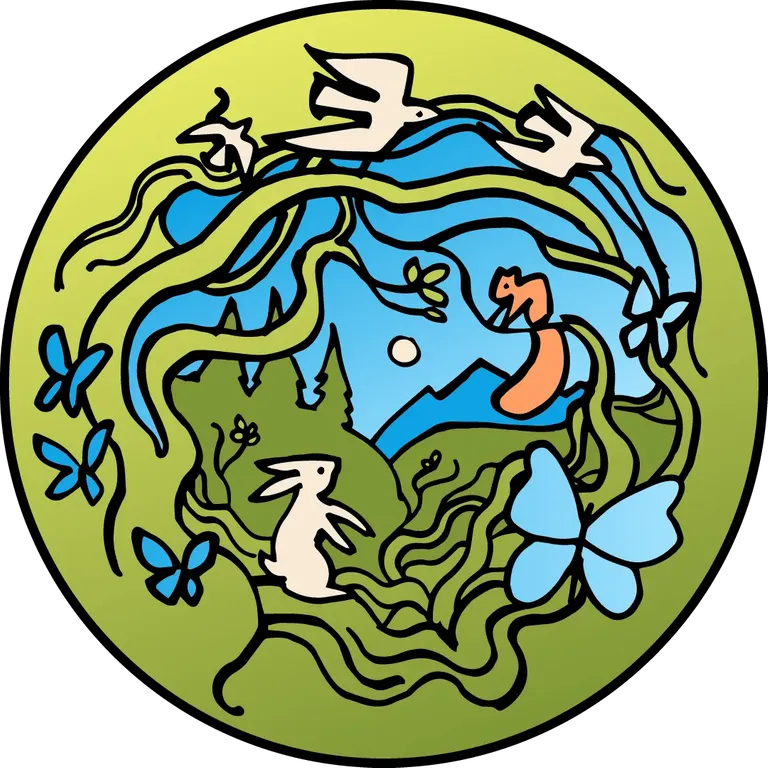 source
Indonesian Lyric
Kawan, aku sudah datang
Ayo kita menjaga bumi ini
Semua, berkumpul disini
Kita lawan perusak bumi
Kawan, lihatlah disana
Gunung tinggi yang indah menjulang
Kawan, lihatlah disini
Kupu-kupu pun ikut menari
Bersama kita jaga bumi ini
Bersama kita melindungi bumi
English Lyric
Guys, I've come
Let's take care of this earth
Everyone, gather here
We fight the destroyer of the earth
Guys, look over there
Beautiful high mountain towering
Guys, take a look here
Butterflies dance too
Together we take care of this earth
Together we protect the earth
Lyric Source by wow keren
Healing the earth is not as easy as we think. We must work together to create better planet earth. Starting with ourselves, we can do things not to litter, recycle, reduce plastic consumption and others. We have heard enough bad news about the earth. If not us, who else? Let's heal the earth and take care of this planet for us together.
The place where we recorded this video is at a coffee shop owned by our friend named @bayoecakra which is on Jl. Light, Medan City. Below, we've also included the original music video from the band Kotak as the soundtrack for the animated film Boboiboy. This video was taken using a mirrorless camera and using the editing stage through Adobe Audition cc and Adobe Premiere Pro cc. That's all we can say, hope you like it and thank you. Peace to all of us.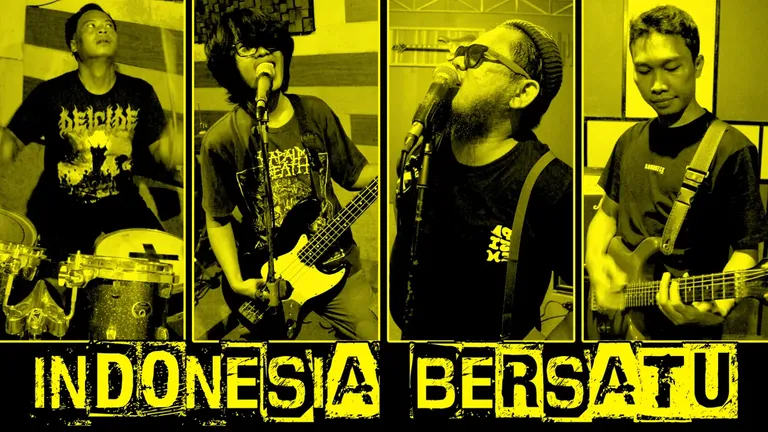 ---
▶️ 3Speak
---
---