Recent Splinterlands Quest and Season End Rewards Results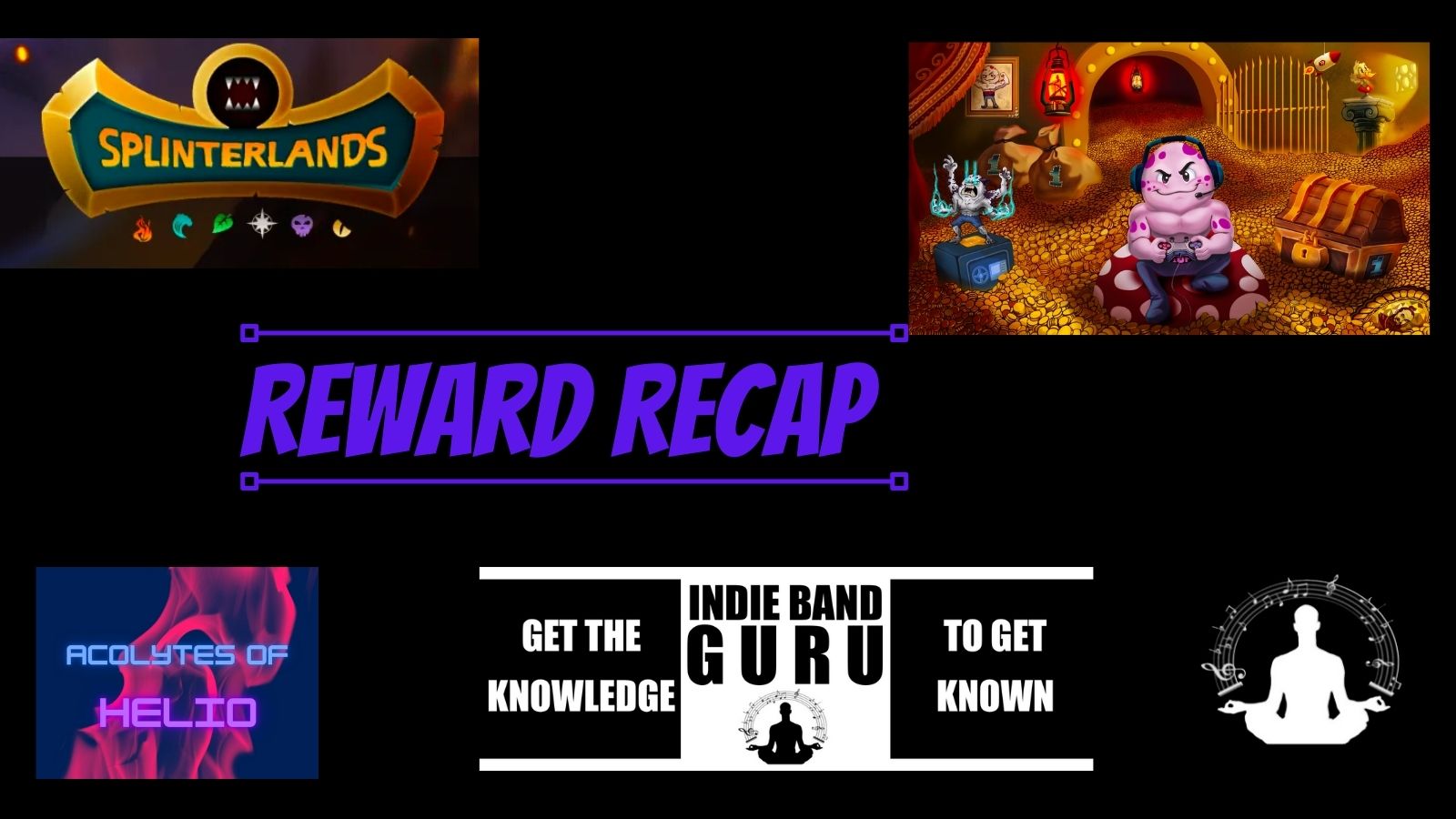 Well here we are at the end of another 15 day #Splinterlands season.
I was able to get some playing time in on most days. But unfortunately, was away for the last 2 days of the season. Probably could have rented some Power to level up but that is just fine. Every season is a learning experience.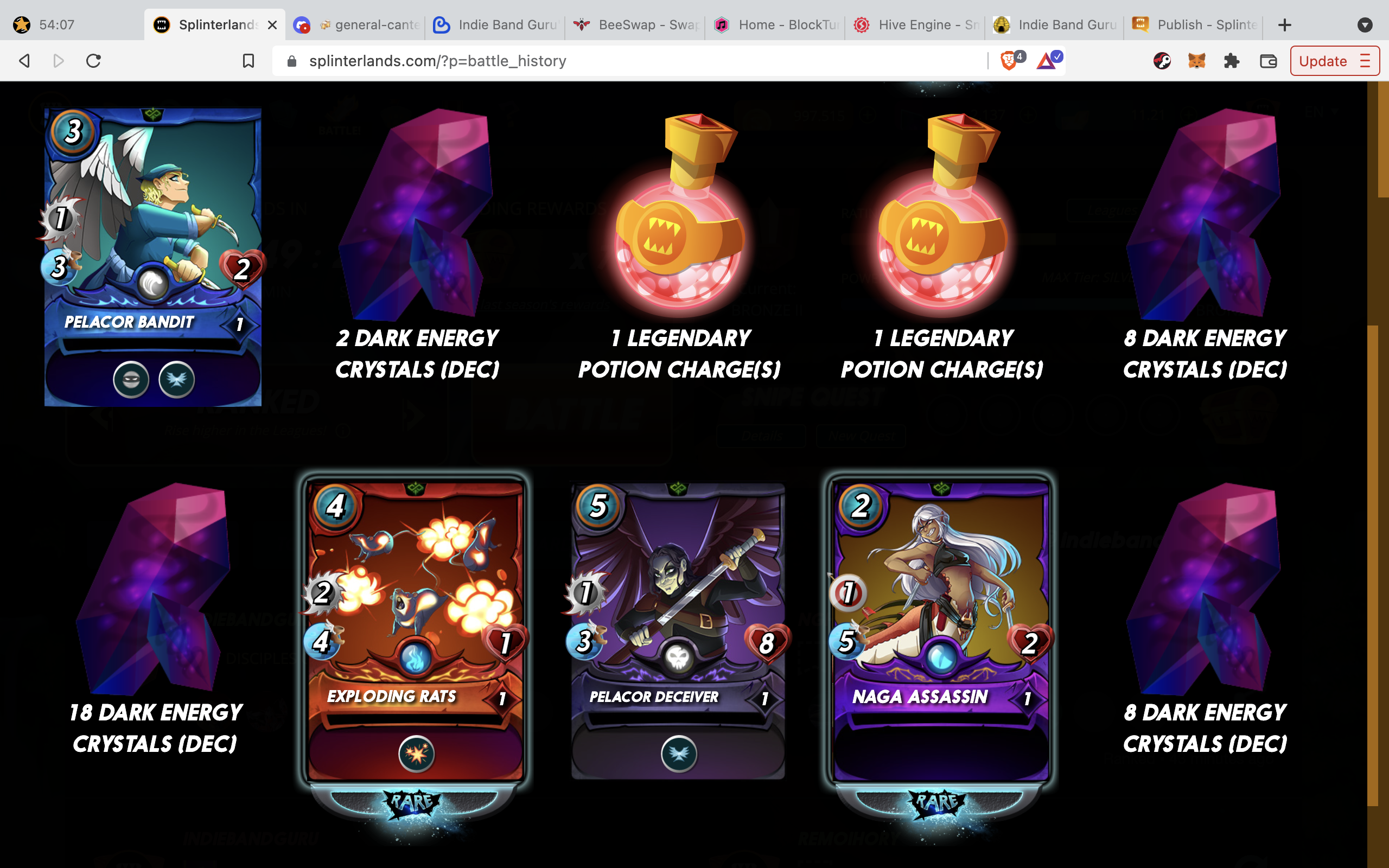 Above is my season end rewards. I finished up at Silver II after having a nice streak of wins towards the end of season (Still slightly upset I missed those last 2 days 😡).
Not too great but a couple rare cards that I did not have in my collection yet so I guess that is a plus.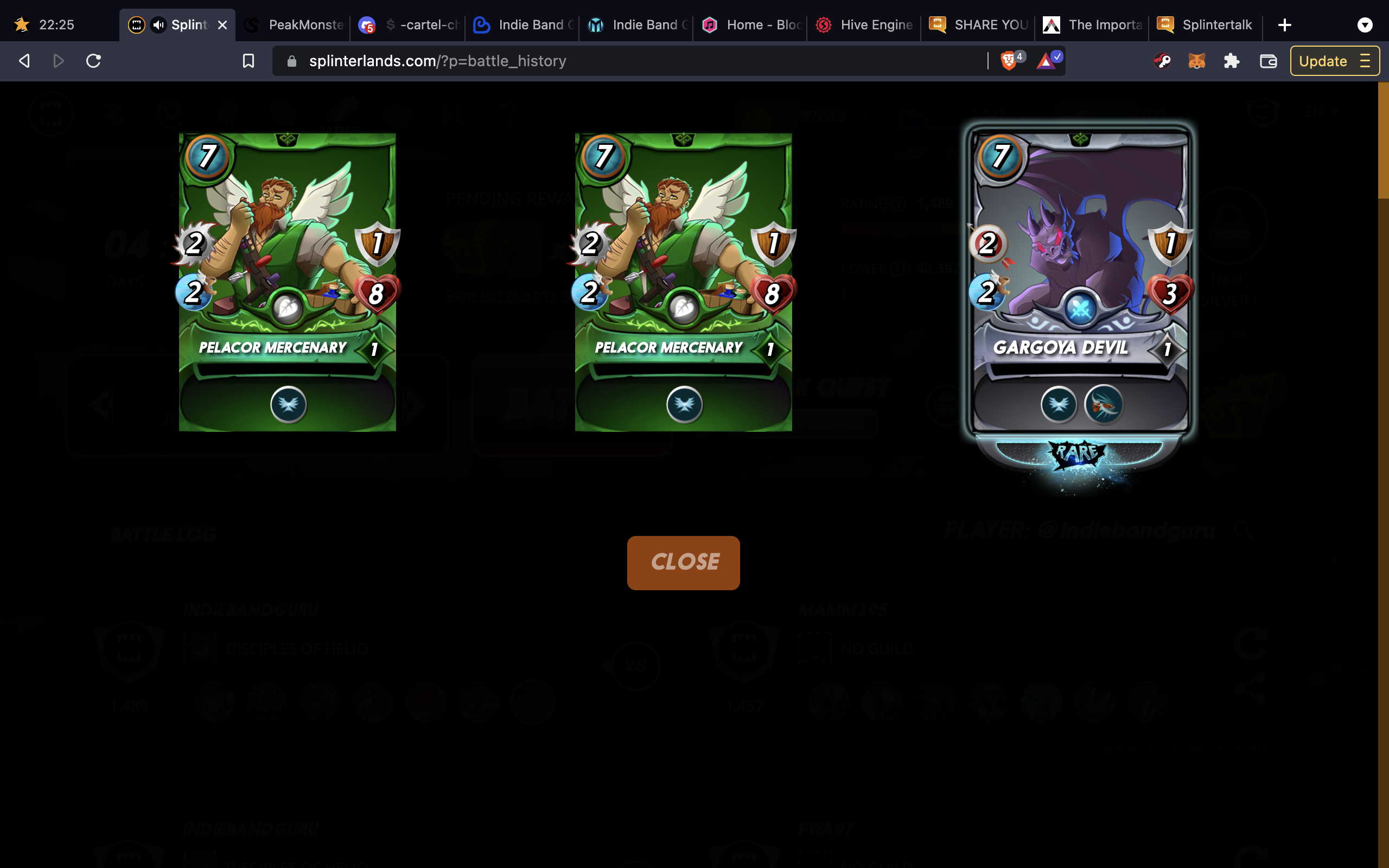 Had some crappy quest rewards (see above ⬆️)
And some decent quest rewards (see below ⬇️)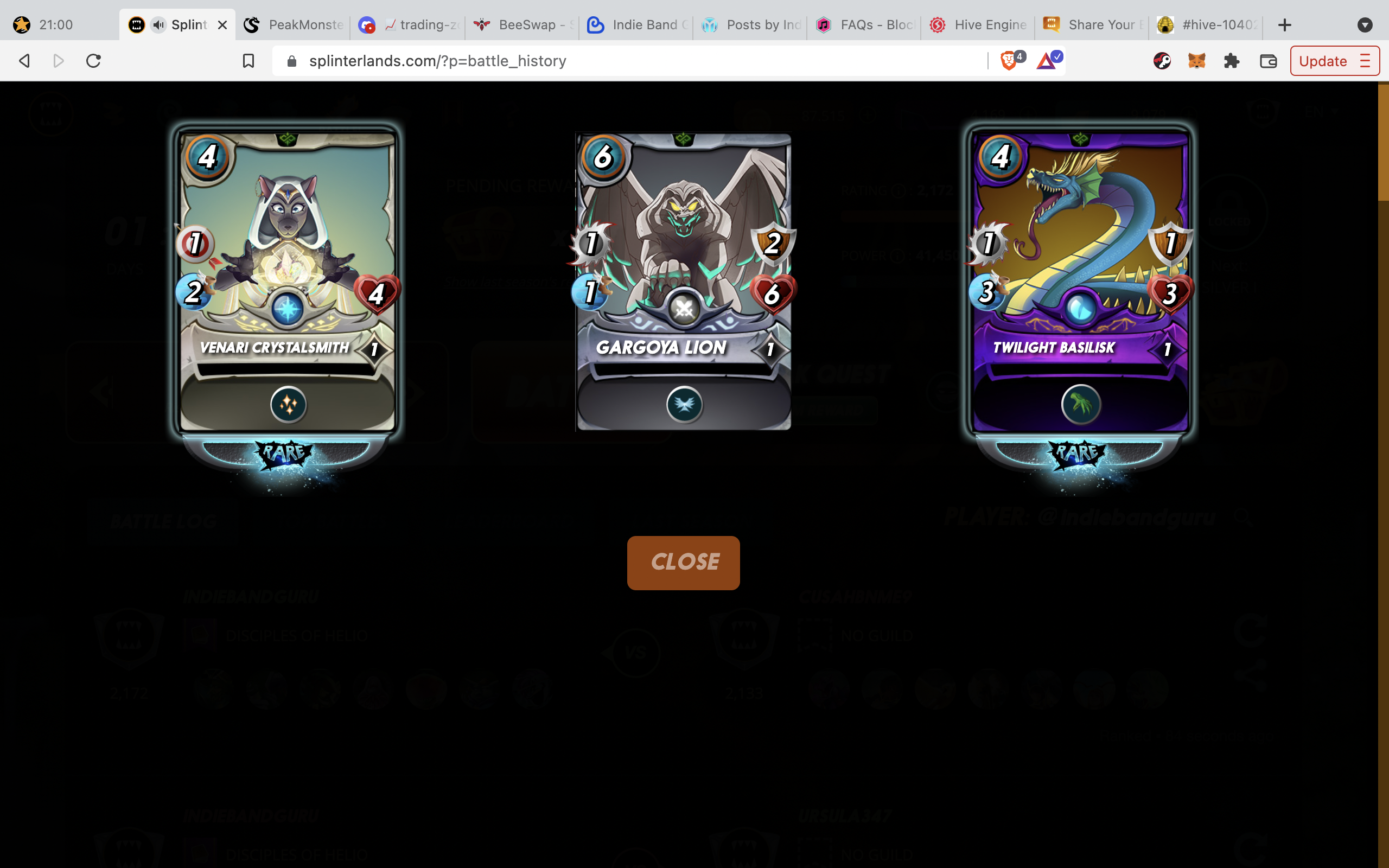 But I Will Keep Moving Forward !!!
Proud member of @OneUp-CARTEL and The CARTEL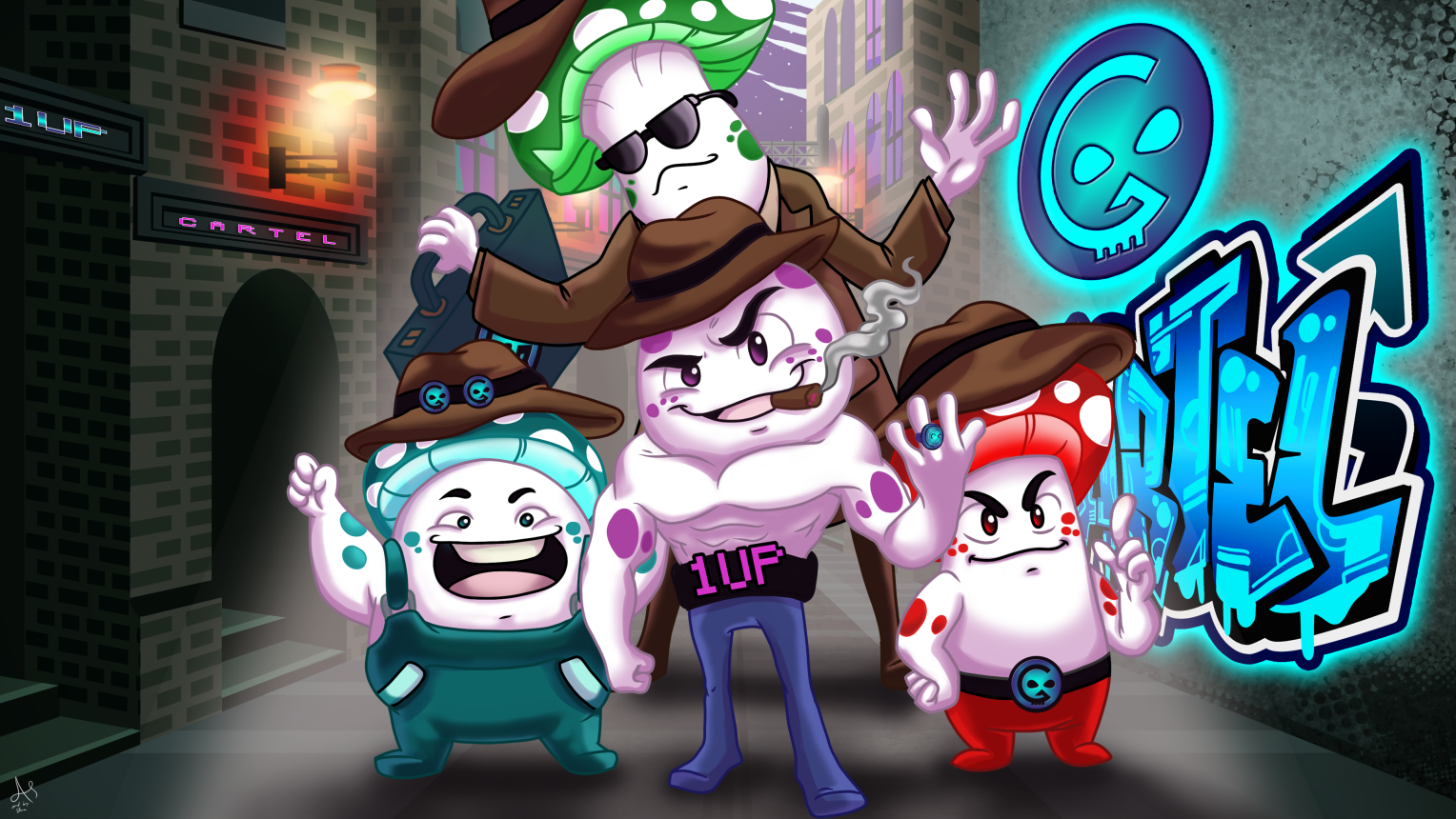 Proud member of the @AcolytesofHelio Guild
-always looking for more valuable members. Get in touch.

---
---