Initiative:Coffee part III// Iniciativa:El café parte III. [Esp-Eng]
¡Hola comunidad de hive!
Hello hive community!
---
Maravilloso y feliz día tengan todos los amantes del café, me complace publicar nuevamente en esta maravillosa comunidad y sumarme a la iniciativa creada por la amiga
@brujita18
, titulada el café parte III, donde debemos responder tres preguntas más relacionadas sobre nuestra deliciosa y preferida bebida nuestro café aquí le van mis respuestas.
Wonderful and happy day have all coffee lovers, I am pleased to publish again in this wonderful community and join the initiative created by the friend @brujita18, entitled the coffee part III, where we must answer three more questions related to our delicious and favorite drink our coffee here are my answers.
---
---
¿Cual es la forma más ingeniosa que has tenido de preparar café?/What is the most ingenious way you have had to prepare coffee?
Recuerdo de una salida que hicimos hace años al río llevamos café y azúcar porque eso nunca debe faltar a donde quiera que vaya, pero a la hora de preparar el café caímos en cuenta de que no llevamos colador, pero eso no nos detuvo colocamos a leña una olla con agua y cuándo hirvió echamos el café al volver hervir bajamos del fuego y dejamos reposar para que el café se asentara y así el café quede abajo y el agua arriba lo sacamos con mucho cuidado para que no se nos vaya a ir mucha borra lo calentamos agregamos azúcar y a disfrutarlo, no nos quedó mal,pero hay que esperar mucho y todo es válido con tal de que nunca nos falte nuestra bebida.
I remember an outing we made years ago to the river, we took coffee and sugar because that should never be missing wherever you go, but when it was time to prepare the coffee we realized that we did not have a strainer, But that did not stop us, we put a pot of water on firewood and when it boiled we poured the coffee when it boiled again, we lowered the fire and let it rest so that the coffee would settle and the coffee would be at the bottom and the water at the top, we took it out very carefully so that it would not be too hot, we heated it, added sugar and we enjoyed it, it was not bad, but we had to wait a lot and everything is valid as long as we never miss our drink.
---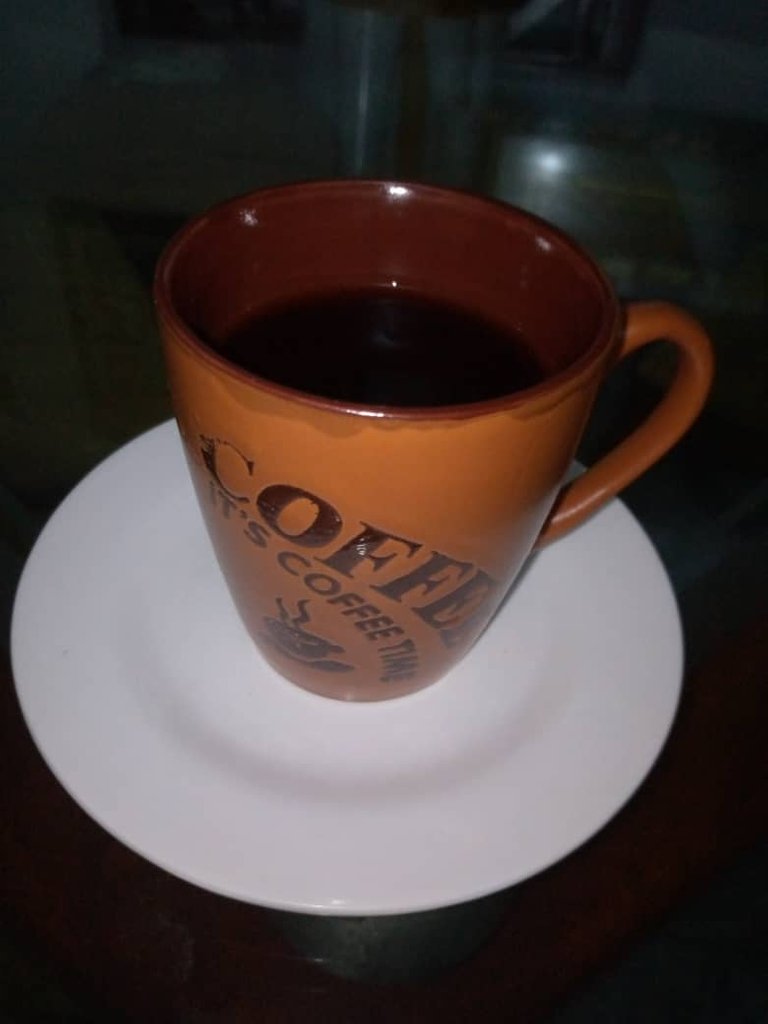 ---
¿Quién te enseñó a preparar un buen café de la manera tradicional y en una cafetera?/Who taught you how to prepare a good coffee in the traditional way and in a coffee pot?
Bueno, les comento que quién me enseñó a hacer un café de manera tradicional fue mi papá yo aprendí viéndolo a él cuando nos preparaba el termo de café en las tardes él lo hacía término medio ni muy claro ni muy fuerte le queda bien sabroso. En cafetera eléctrica aprendí leyendo el manual de instrucciones del artefacto y en la Greca la mamá de una amiga a ella le gustaba preparar café allí, ya la tenía viejita y yo le obsequi una en su cumpleaños.
Well, I would like to tell you that the person who taught me how to make coffee in the traditional way was my father, I learned by watching him when he prepared the thermos of coffee for us in the afternoons, he made it in the medium term, neither too light nor too strong, it was very tasty. In the electric coffee maker I learned by reading the instruction manual of the device and in the Greca the mother of a friend of mine liked to prepare coffee there, she already had an old one and I gave her one as a present for her birthday.
---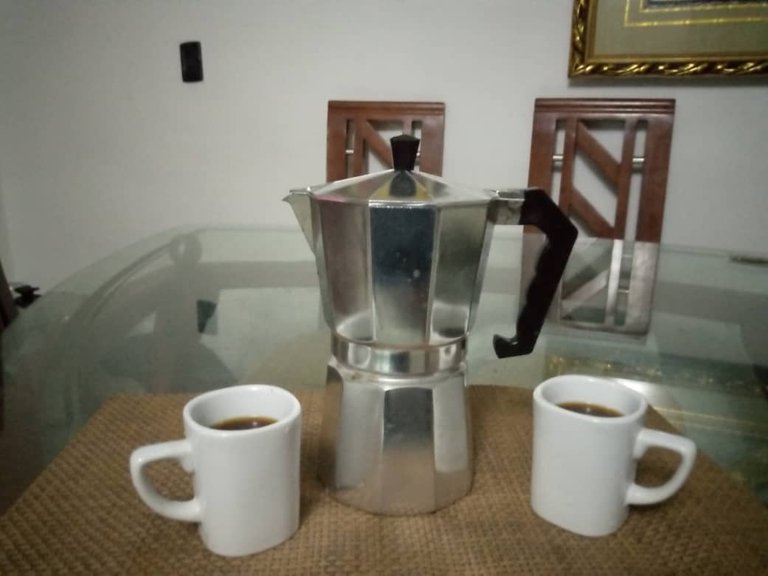 ---
¿A quién has dejado tu legado con la preparación del café a quién has enseñado? Who have you left your legacy with the preparation of coffee and who have you taught?
Mi pareja preparaba el café en una cafetera eléctrica y siempre me decía que no sabia igual que le gustaba más con colador y yo lo enseñé a prepararlo de manera tradicional y les cuento que le queda mejor que a mí, el alumno superó al maestro, ahora él es quién lo prepara en su sitio de trabajo.
My partner used to prepare coffee in an electric coffee maker and he always told me that it did not taste the same, that he liked it better with a strainer and I taught him to prepare it in the traditional way and I tell you that it is better than mine, the student surpassed the master, now he is the one who prepares it in his work place.
---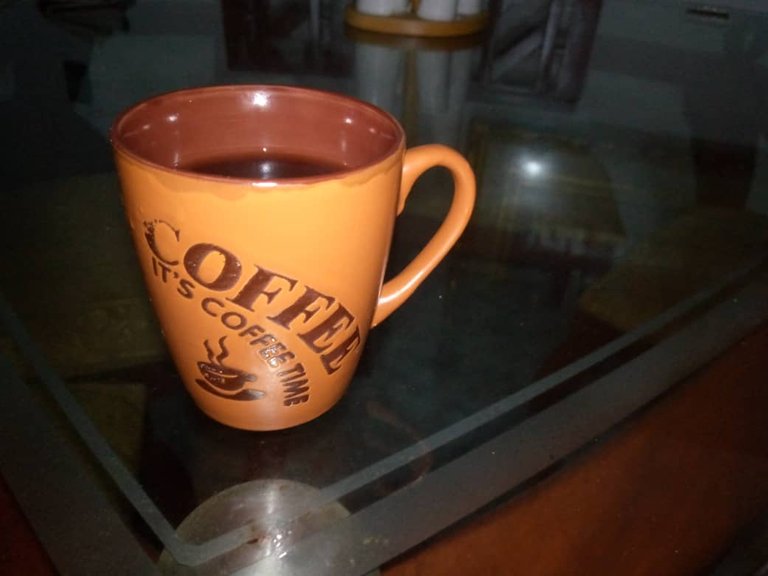 ---
Está ha sido mi participación en esta iniciativa muchas gracias a la creadora
@brujita18
y a la invitación de
@wendyth16
e invitando a que se sume las amigas
@mariela-b
y
@lucianav
, hasta la próxima queridos adictos al café.
This has been my participation in this initiative thanks to the creator @brujita18 and the invitation of @wendyth16 and inviting to join the friends @mariela-b and @lucianav , until next time dear coffee addicts.
---
Fotos de mi propiedad
Imagen realizada con editor Quick Grid
Texto traducido con traductor DeepL

---
---