Telling portrait story
Hi, guys!
I keep trying to work and post something every day, and so far I've been successful. There are only a few days left before I leave for the Carpathians, and, in principle, I managed to do everything that I planned before the trip, namely, I managed to draw portraits in an amount sufficient for a portfolio. For now, I will continue to show the line art, and I will show the finished ones after the publication on Fiverr.
Now my main efforts are focused on not ruining the daily routine and doing at least something every day that can please me. So I got new watercolor sketchbooks, and even though I don't plan to use them right now, it was very nice to get them.
With all other activities, I have pronounced problems. When the brain does not want to get together at all and start doing something, it is incredibly difficult, but this does not mean that I am not trying. Every day, in tiny steps, I still bring my three drawing projects closer to realization. I would like everything to go faster, but unfortunately without serotonin it is very difficult.
So, the next portrait: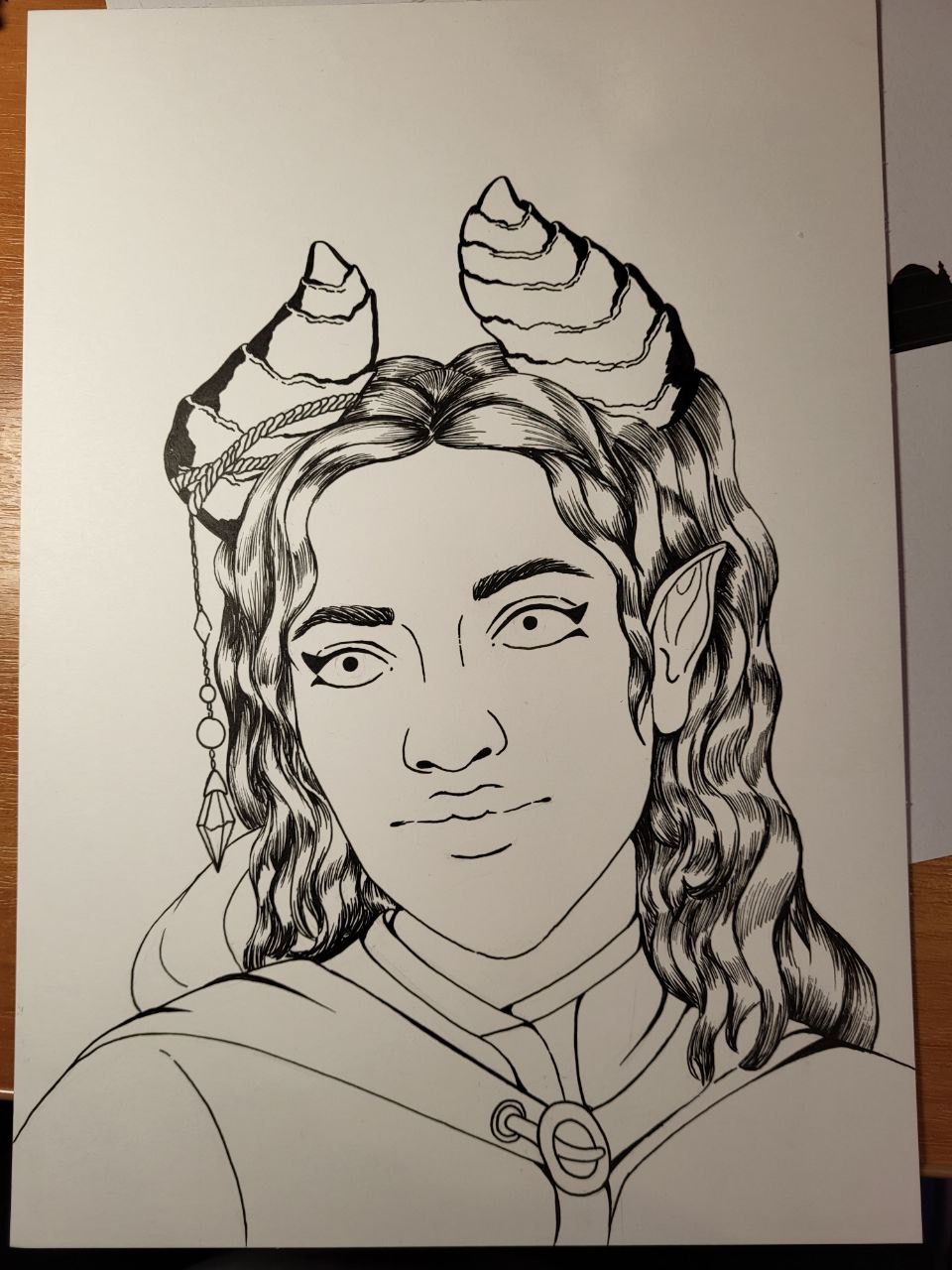 ---
---