Silent blog from war zone: study eyes stylization
Hi, guys!
Something good happened yesterday. Without violence against myself, without pressure, I managed to just sit down and calmly return to work.
My course in stylized portraiture stopped before my eyes. At some point, I realized that I had real chances to return home, and if not to a normal life, then at least its likeness, and I could no longer draw in the place where I was. I could only think about how I would return, tidy up my favorite workplace, sit down, and enthusiastically paint for hours without thinking about anything else. Almost so in the end it turned out, only adjusted for the fact that I did not allow myself to sit for many hours, and modestly started with two. Because I don't want to find myself in a situation again when I spent too much strength and now they are not enough even to simply transfer my body from point A to point B.
Now I need to draw every day in order to have time to complete all the tasks on time. The course organizers went along with me because of the war and pushed back the deadline by a month, which is very nice of them. Now I can finish my studies.
Yesterday I had two tasks. Put an ordinary eye in different angles, and fantasize with stylized eyes, fitting them into different forms proposed by the teacher. Here's what happened: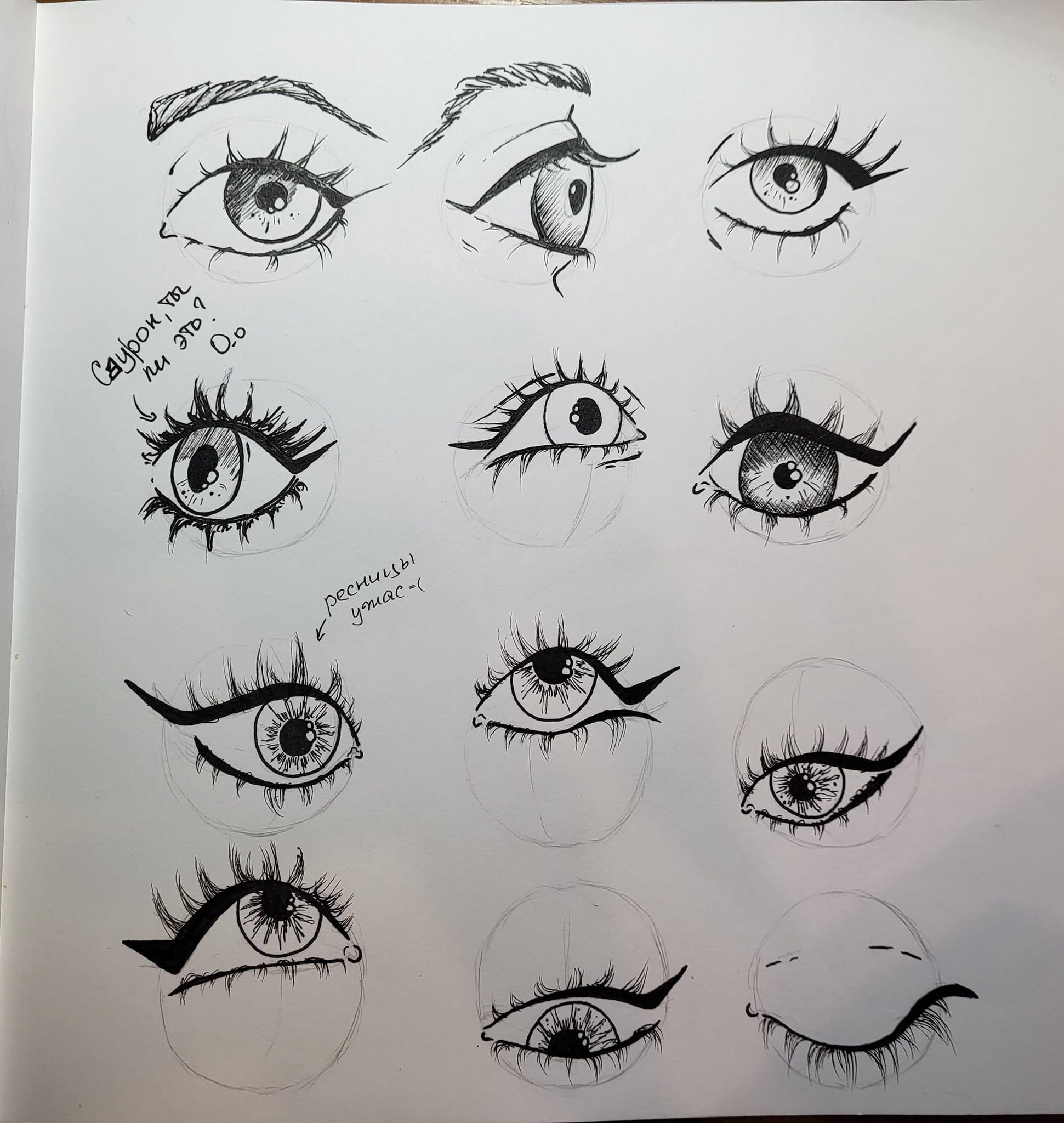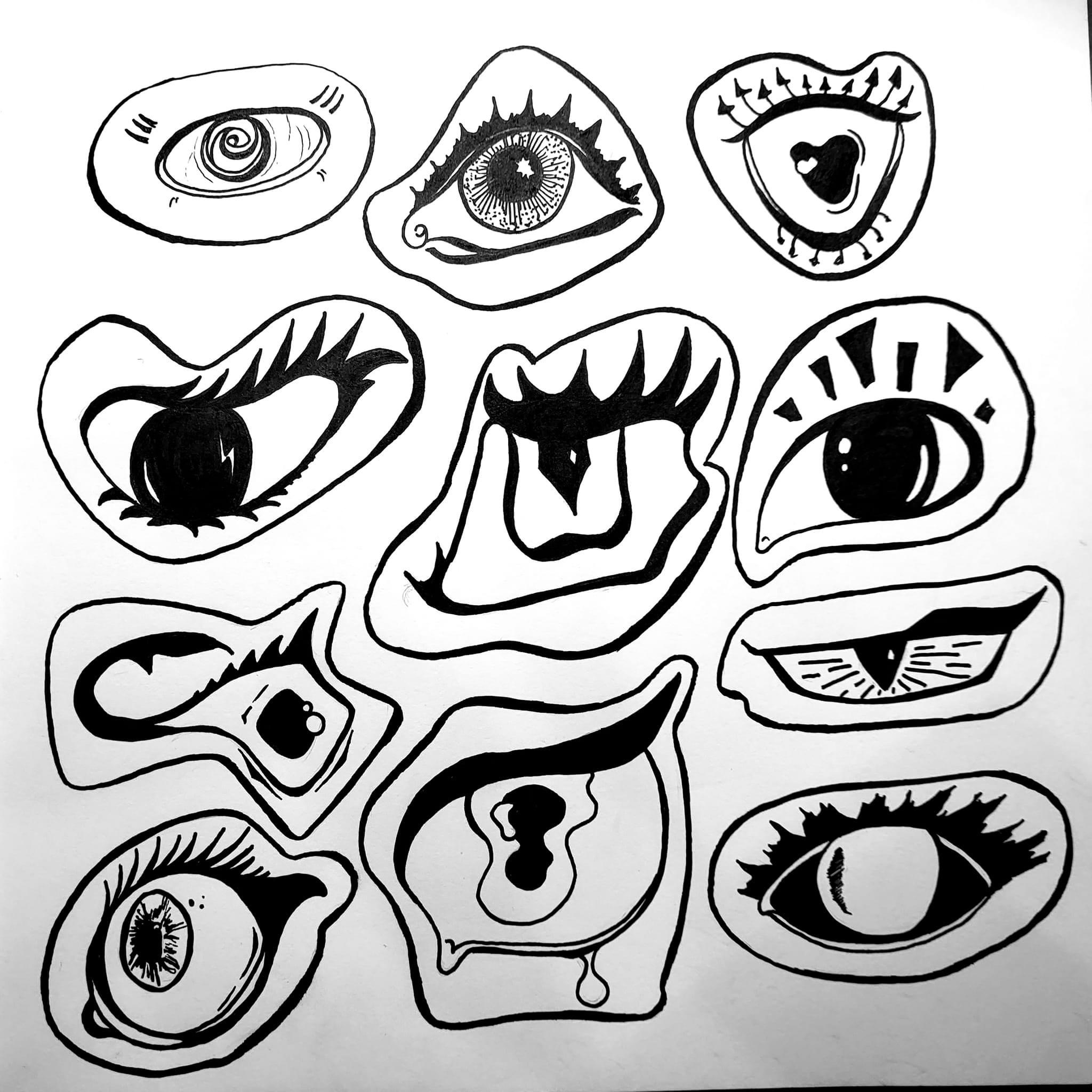 ---
---