Five questions a beginner developer at beginner's level would always ask😁
Five questions a beginner developer at beginner's level would always ask😁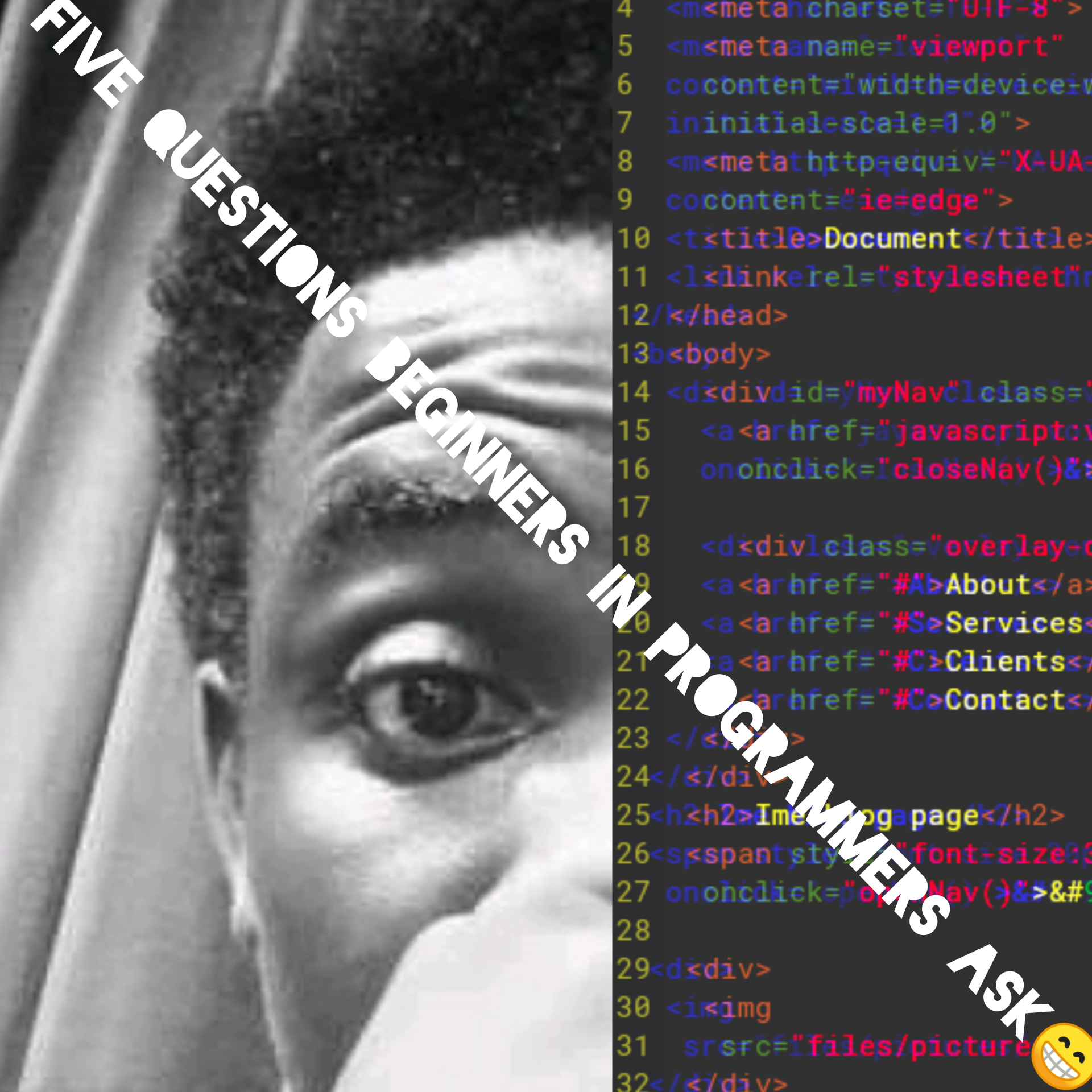 Taken With itel A56pro
Most programmers at beginners level ask question like,
Which language is the best and easy to learn?
2)Do I need a Macbook, hp or Dell for effective programming?
3)Is bootstrap and other frameworks a programming language?
4)How much can I be paid as a programmer?
5)Can you also hark as a programmers
****Answers,
1)Now talking about the best programming language. a programming language becomes best through you to the world when you consistently practice and make research to discover new code that can execute the same actions as the other programming language.
No programming language is also easy, even the HTML and CSS. You have to do a lot of research to call the right tag, element and attribute in HTML , and you have to study carefully to call the right attribute, property and values in CSS, and JavaScript. Much effort is required.
2)As a beginning developer, I think what matters most is the system confirmation, not the name😁 confirmation, I mean the RAM, ROM, the processor speed and battery capacity. System name has nothing to do with programming efficiency. recommend from 4Gb 2.0Hz 4000mph and above
3)No sir, they are called frameworks, this are codes already written by developers and arranged In such a way the we can call the class of a given code and immediately it applies, to make the job easy and not too complex like the original code (a code without framework)
Now, truly you will make a lot of money from it. But you should know this. Programmers are problem solvers, thanks to our heroes. When money takes over passion the job becomes more frustrating, but when passion supersedes this money mindset, problems are being solved. Because passion creates room for patients most especially when it gets frustrating, and as a result, due to several tests, problems are being solved. Join our beginner's class for More practice lessons Thanks to the problem solvers(programmers), and to the developer of ecency.
---
---