[Eng\Esp] Anti-inflammatory medicinal plant.\ Planta medicinal antiinflamatoria.

Hello my dear friends at Hive, she sent you a warm greeting. Here I am again, and today I am going to talk to you about a plant that I have in my house, which is miraculous, curative, and it is very important to have it at home, because it can help us to alleviate inflammations that we have in our body. The plant is called liberator, it is medicinal, and it is used to cure many ailments.

Hola mis apreciados amigos de Hive, le envió un cariñoso saludo. Por aquí me encuentro de nuevo y hoy les voy a hablar, de una planta que tengo en mi casa, la cual es milagrosa, curativa y es muy importante tenerla en el hogar, porque nos puede ayudar a aliviar inflamaciones que tengamos en nuestro organismo. La planta se llama libertadora, es medicinal y sirve para curar muchas dolencias.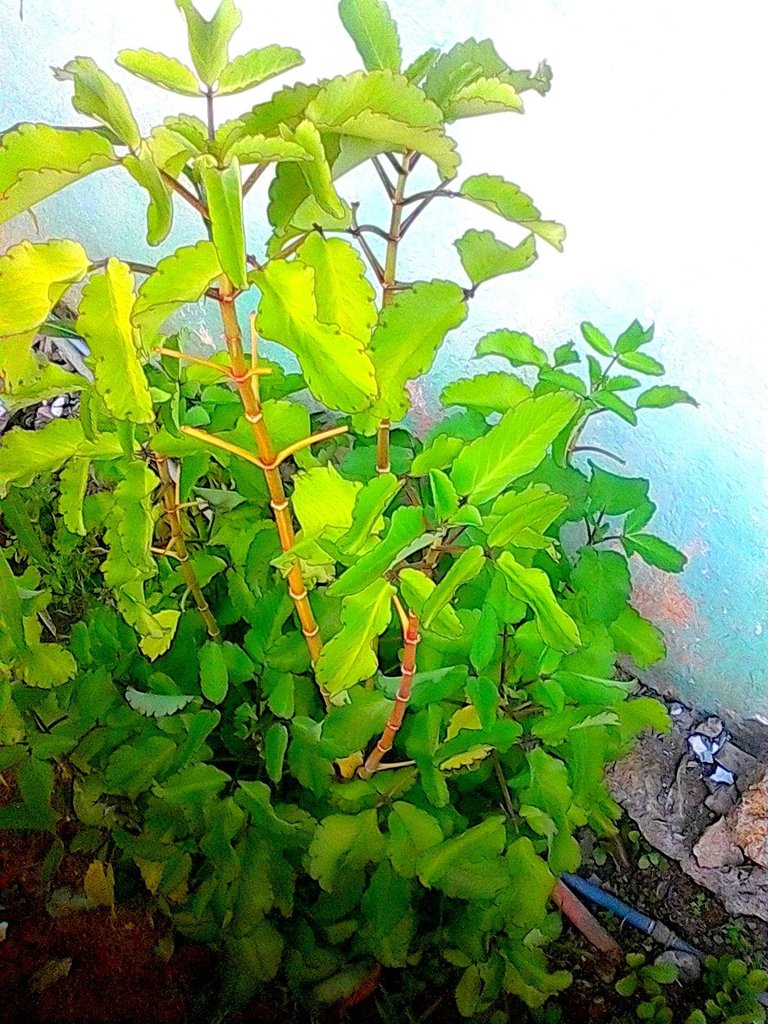 Its benefits:
For burns:
Depending on how small or large the burn is, a leaf is grabbed, crushed and placed on the affected part, or the juice of the leaf can also be used.
For earache:
First you take an hour of the plant, it is softened by the hot and then the leaf appears and those gothic that it releases, they are going to fall into the ear.
For born or beautiful inflamed:
Take a leaf, the largest, add some mentholated cream, and soften it with the heat, then place it on the affected part. And the next day remove, this sheet reduces inflammation.
For mumps:
It helps a lot to reduce inflammation of the glands, which produce mumps, the leaves are placed on the outside, on the affected part, placing a cloth to hold them.
Reduce inflammation:
It is used to reduce inflammation of all vital organs, taking it with plain water or in tea.

Sus Beneficios:
Para quemaduras:
Dependiendo que tan pequeña o grande sea la quemadura, se agarra una hoja, se medió machaca y se coloca en la parte de la afectada, o también pueden utilizar el zumo de la hoja.
Para dolor de oído:
Primero se toma una hora de la planta, se suaviza con lo caliente y luego se va aparentando la hoja y esas góticas que suelte, se van a dejar caer dentro del oído.
Para nacidos o bellos inflamados:
Se toma una hoja, la más grande, se la agrega alguna crema mentolada, y se lleva a suavizar con lo caliente, luego se va a colocar en la parte afectada. Y al otro día quitar, esta hoja hace que reduzca la inflamación.
Para paperas:
Ayuda mucho a la desinflamación de las glándulas, que producen las paperas, las hojas son colocadas por fuera, en la parte afectada, colocándole un paño para aguantarlas.
Desinflamar:
Sirve para desinflamar todos los órganos vitales, tomándosela por agua común o en té.

Once the leaves fall to the ground, these roots will grow out of them, and they will stick to the ground, which will form small leaves, until the liberator plant is formed. She is very easy to stick, and even more so if she is wet.

Una vez que las hojas caen al suelo, a ellas le van a ir saliendo estas raíces, y se van a ir pegando a la tierra, la cual van a ir formándose pequeñas hojas, hasta formarse la planta de libertadora. Ella es muy fácil de pegarse y más si se encuentra en lo húmedo.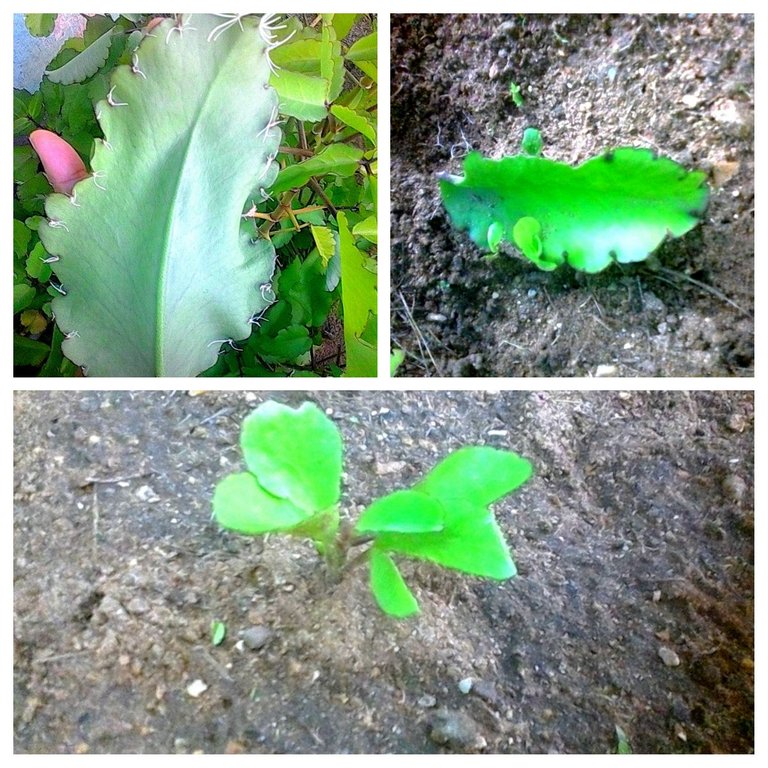 I recommend it to you, it is very curative, I hope you like this information and that you can take advantage of it. Thank you for visiting my blog.

Se las recomiendo es muy curativa, espero que sea de su agrado esta información y que le puedan sacar provecho. Gracias por visitar mi blog.
The photos were taken from a Canaima tablet.

Collage making program: Fotojet Link
Translated from google translator Link
Photo editing program: PhotoFiltre 7

Las fotos fueron tomadas desde una tablet Canaima.
Programa para hacer el collage: Fotojet Enlace
Traducido del traductor de Google Enlace
Programa para editar fotos: PhotoFiltre 7

I say goodbye until another opportunity.
Thanks for your support.

Me despido hasta otra oportunidad.
Gracias por su apoyo.

Copyright @imargasa. All rights reserved.

---
---