[ENG-ESP] Raising a kitten, motherless. / Criando a un gatito, huérfano de mamá.

How are my friends, I hope you had a great day, we continue to share beautiful anecdotes that make us live again and have a nice experience. My mother was given a newborn kitten, which her mother died giving birth to. The owner of the cats comments that she needed to give the cats away, because she couldn't have them all. It is there that my mother asks him for one and the lady brings him, the truth is he is very small, he cries a lot because he needs his mother's warmth and food, that is why we put him to sleep inside a basket with stuffing for feel the warmth.
I present to you, his name is Catalino.

Como están mis amigos, espero que hayan tenido un excelente día, seguimos compartiendo bellos anécdotas que nos hacen volver a vivir y a tener una bonita experiencia. A mi mamá le regalaron, un gatito recién nacido, la cual su mamá se murió al parir. La dueña de los gatos comenta que ella necesitaba regalar los gatos, porque no los podía tener todos. Es allí donde mi mamá le pide uno y la señora lo trae, la verdad es muy pequeñito, llora mucho porque le hace falta el calor de su madre y el alimento, es por eso que lo colocamos a dormir dentro de una cesta con relleno para que sienta lo calentito.
Se los presento, su nombre es Catalino.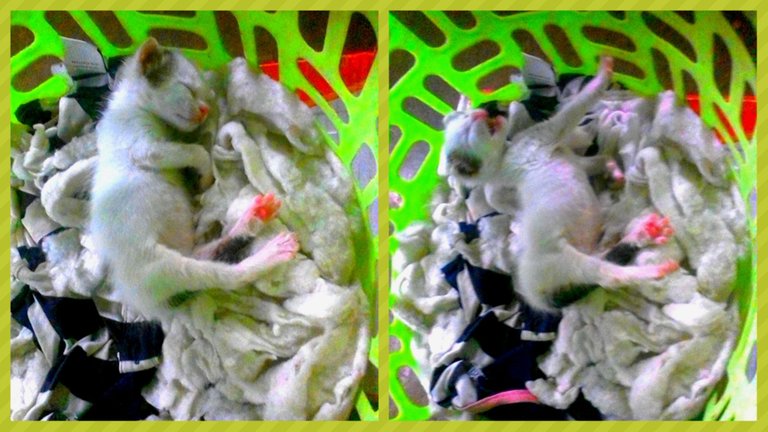 When he wakes up he climbs up the basket to get out, holding on tight with his paws.

Al despertarse se sube por la cesta para salirse, aguantándose bien duro con sus patas.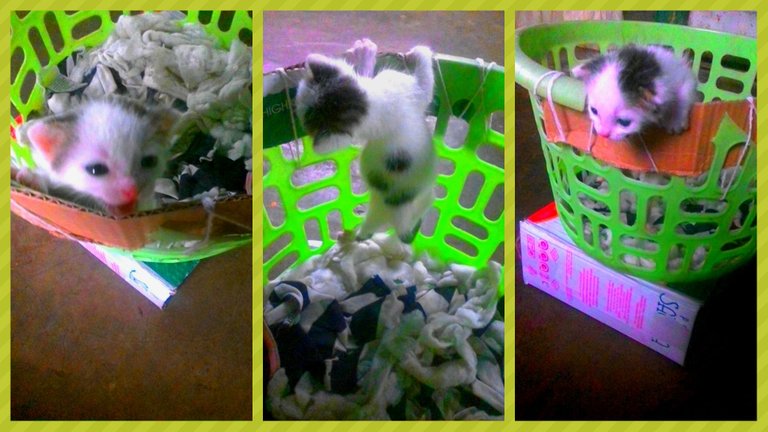 Since he is not in time to eat by himself, he feeds himself with the help of a small bottle, with warm milk.

Como no está a tiempo de comer por si solo, se alimenta con la ayuda de un tetero pequeño, con leche tibia.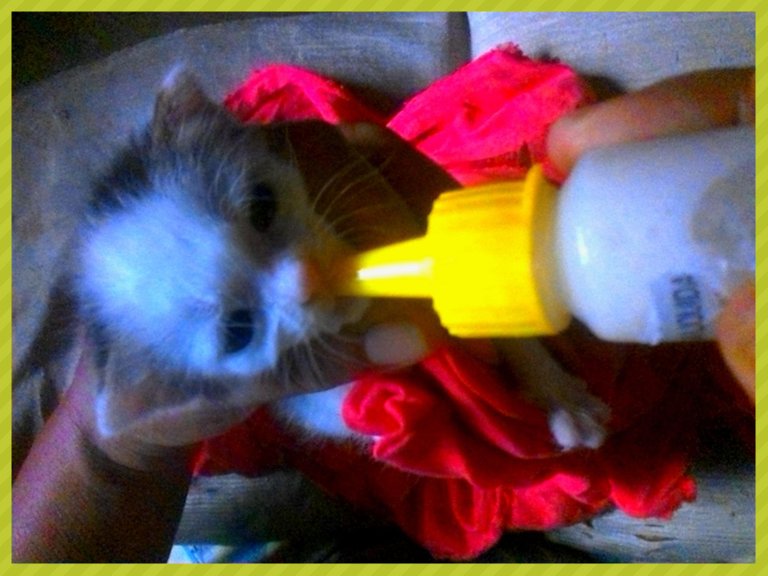 How nice it is to help feed animals that lose their parents, or whose parents cannot produce milk, to be fed.
It is important to contribute with them, which are living beings that come into the world because they are brought, not because they ask to be brought, and we know that they are very intelligent animals, fast, apart from being hunters. Giving them a little help makes us generous people, to help them with their food, until they can defend themselves.

Que lindo es ayudar a alimentar a animales que pierden a sus padres, o que sus padres no puedan producir leche, para ser alimentados.
Es importante contribuir con ellos, la cual son unos seres vivos que vienen al mundo porque los traen, no porque piden ser traídos, y sabemos que son animales muy inteligentes, veloz, aparte son cazadores. Darle una pequeña ayuda nos hace personas generosas, para así ayudarlos con su alimentación, hasta que ellos puedan defenderse por sí mismo.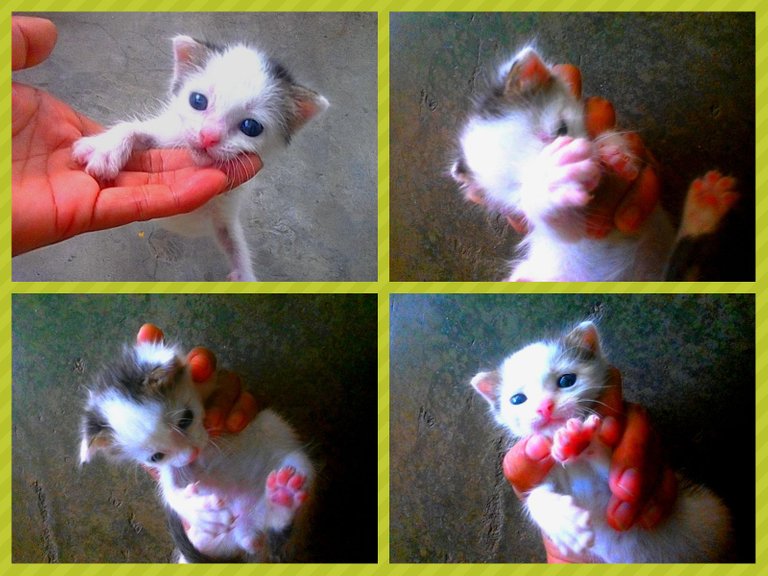 How beautiful it is to see a new countenance in him with more joy.

Que bello es ver un nuevo semblante en él con más alegría.
The photos were taken from a Canaima tablet.

Collage making program: Fotojet Link
Translated from google translator Link
Photo editing program: PhotoFiltre 7

Las fotos fueron tomadas desde una tablet Canaima.
Programa para hacer el collage: Fotojet Enlace
Traducido del traductor de Google Enlace
Programa para editar fotos: PhotoFiltre 7

I say goodbye until another opportunity.
Thanks for your support.

Me despido hasta otra oportunidad.
Gracias por su apoyo.

Copyright @imargasa. All rights reserved.

---
---