¡3 canciones para empezar la semana con energía! | Lasso | [ESP | ENG]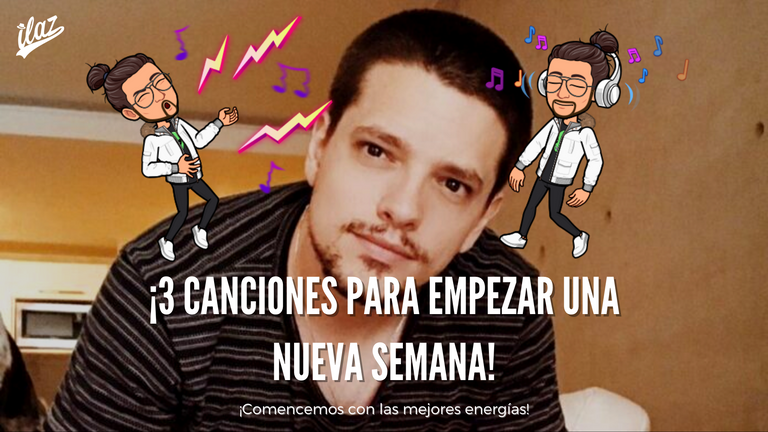 Diseño hecho por mí en Canva, Fuente del fondo | Design made by me on Canva, Background source
¡Bienvenidos de nuevo a mi blog, chicos! El día de hoy les traigo la clásica reseña musical que hago todas las semanas para empezar una nueva semana con energía y me parece increíble que nunca he hecho una reseña de uno de mis artistas favoritos desde hace muchos años, sí he traído canciones de él para mis reseñas, pero nunca le he dedicado una reseña particular, así que hoy les traigo mi reseña musical sobre Lasso.
Yo soy fanático de Lasso desde el año 2012, así que se imaginarán lo difícil que será para mí elegir 3 canciones particulares para reseñar, porque muchas de él me han gustado a lo largo de mi vida, pero voy a traerles las 3 que más impacto me han traído y les explicaré el porqué.
Welcome back to my blog, guys! Today I bring you the classic music review that I do every week to start a new week with energy and I find it amazing that I have never done a review of one of my favorite artists for many years, yes I have brought songs from him for my reviews, but I have never dedicated a particular review to him, so today I bring you my music review of Lasso.

I've been a fan of Lasso since 2012, so you can imagine how hard it will be for me to choose 3 particular songs to review, because I've liked so many of his throughout my life, but I'm going to bring you the 3 that have brought me the most impact and I'll explain why.

1.- Dios
Comenzamos la reseña con esta canción porque realmente siento que es la que más me ha marcado en mi vida de sus temas, por dos razones particularmente, la primera es el tema religioso, yo siempre he sido una persona espiritual, pero hubo una época de mi vida en la que me consideré ateo, entonces me alejé demasiado de Dios y sentía una profunda tristeza por dentro porque en las noches no tenía cómo desahogarme hasta que volví a conectarme con Dios, más no con la religión.
Y el otro aspecto, es el hecho de que el año pasado para mí fue emocionalmente rudo, llegué a hundirme en una depresión difícil y hay frases de la canción que me impactan en este sentido, como la que dice «Yo ya entendí, por qué no me quiero morir», porque literalmente esa pregunta pasó por mi cabeza un montón de veces el año pasado, pero hoy en día agradezco no haber pensado más en ello y estar haciendo esta reseña.
Literalmente, esta canción habla de toda mi situación emocional y mental del año pasado complementada con la felicidad que siento este año, así que para mí, esta canción siempre será como un himno que me recordará esa transición tan hermosa y esa redención emocional que pude tener al no haberme rendido.
We begin the review with this song because I really feel that it is the one that has marked me the most in my life of his songs, for two reasons in particular, the first is the religious theme, I have always been a spiritual person, but there was a time in my life when I considered myself an atheist, then I got too far away from God and felt a deep sadness inside because at night I had no way to unburden myself until I reconnected with God, but not with religion.

And the other aspect, is the fact that last year for me was emotionally rough, I got to sink into a difficult depression and there are phrases in the song that impact me in this sense, like the one that says "I already understood, why I don't want to die", because literally that question went through my head a lot of times last year, but today I am grateful not to have thought more about it and to be doing this review.

Literally, this song talks about my whole emotional and mental situation last year complemented with the happiness I feel this year, so for me, this song will always be like an anthem that will remind me of that beautiful transition and that emotional redemption I was able to have by not giving up.

2.- No Pares de Bailar
Esta es la primera canción que escuché de Lasso y definitivamente era completamente diferente a todo lo que se escuchaba en aquella época, no la escuché cuando fue lanzada pero sí la escuché en la radio y desde entonces comencé a escuchar a Lasso cantar, luego me puse a investigar y me di cuenta de que tenía mucho talento más allá del hecho de cantar, porque esta canción la cantó en vivo con su guitarra en una entrevista y definitivamente supe que estaba de cara a un súper artista.
El vídeo de dicha entrevista lo pueden ver a continuación:
This is the first song I heard from Lasso and it was definitely completely different from everything that was heard at that time, I didn't hear it when it was released but I heard it on the radio and since then I started to listen to Lasso sing, then I started to investigate and I realized that he had a lot of talent beyond the fact of singing, because this song he sang it live with his guitar in an interview and I definitely knew that I was facing a super artist.

You can watch the video of the interview below:

3.- Diferente
Siento que cuando escucho esta canción me teletransporto al año 2016, uno de los mejores años de mi vida, estaba aún en la universidad, me gradué 2 veces, todas las semanas bebía y bailaba con mis amigos, y viene Lasso y saca esta canción que además de ser increíble, sirvió para muchas personas para hacer vídeos de bromas, porque Lasso hizo eso con la persona que era su pareja en aquél entonces, llamada Sheryl Rubio.
El vídeo de esta canción es UNA OBRA DE ARTE, todo el concepto es increíblemente hermoso, el cómo aunque seas una persona diferente, puedes conseguir alguien que te ame así, por lo que no debemos juzgarnos ni ser tan críticos con nosotros mismos, porque realmente siempre conseguiremos alguien que vaya acorde a nosotros.
Además, el easter egg de que la letra diga «que el mundo sea ciego, quedarás para mí» y todo el mundo en el vídeo tenía los ojos cerrados hasta que los protagonistas (que son «diferentes») se besan fue magnífico, un toque especial para el final.
I feel like when I listen to this song I teleport to the year 2016, one of the best years of my life, I was still in college, I graduated 2 times, every week I was drinking and dancing with my friends, and Lasso comes and releases this song that besides being amazing, it served for many people to make prank videos, because Lasso did that with the person who was his partner at that time, named Sheryl Rubio.

The video of this song is A WORK OF ART, the whole concept is incredibly beautiful, how even if you are a different person, you can get someone who loves you like that, so we should not judge us or be so critical with ourselves, because we will always get someone who goes according to us.

Also, the easter egg of the lyrics saying "let the world be blind, you'll be left for me" and everyone in the video had their eyes closed until the main characters (who are "different") kiss was magnificent, a special touch for the ending.

Bonus Track.- Quiero Que Vuelvas ft Sheryl Rubio
Esta canción para mí significó demasiado en su momento porque la viví demasiado, la letra es súmamente fuerte, tuve problemas con una pareja al punto de que se volviera tóxico, pero cuando todavía quería estar de nuevo con ella, recuerdo haber escuchado esta canción y enviársela, fue una catarsis fuerte que me hizo volver con ella un par de veces, pero luego me di cuenta de que no era buena para mi vida, así que seguimos cada quien su camino y listo.
Siento que lo más hermoso de esta canción es la colaboración con Sheryl Rubio porque en ese momento ya ellos eran pareja, entonces, el escuchar esto me hizo tener ese deseo de que una pareja cante conmigo algunas canción compuesta por mí, no ha sucedido pero quién sabe, todavía hay tiempo para ello.
This song meant too much to me at the time because I lived it too much, the lyrics are extremely strong, I had problems with a partner to the point that it became toxic, but when I still wanted to be with her again, I remember listening to this song and sending it to her, it was a strong catharsis that made me go back to her a couple of times, but then I realized that it was not good for my life, so we went our separate ways and that was it.

I feel that the most beautiful thing about this song is the collaboration with Sheryl Rubio because at that time they were already a couple, then, listening to this made me have that desire for a couple to sing with me some song composed by me, it has not happened but who knows, there is still time for that.

Palabras Finales | Final Words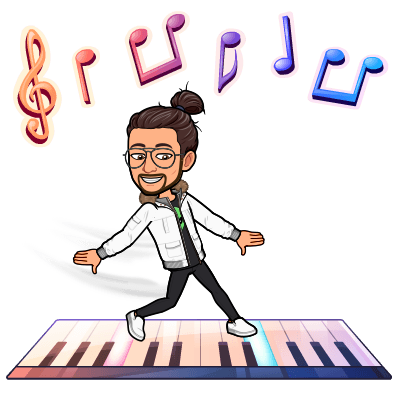 Si has llegado hasta acá, te lo agradezco demasiado y si tienes alguna canción de Lasso que quisieras haber visto en esta reseña, por favor colócame el enlace de Youtube en los comentarios para dialogar sobre ello.
¡Sigamos creciendo y haciendo crecer el amor por la música!
If you've made it this far, I thank you so much and if you have a Lasso song you wish you had seen in this review, please post the YouTube link in the comments so we can talk about it.

Let's keep growing and growing the love for music!

---
---