Like a rainbow of life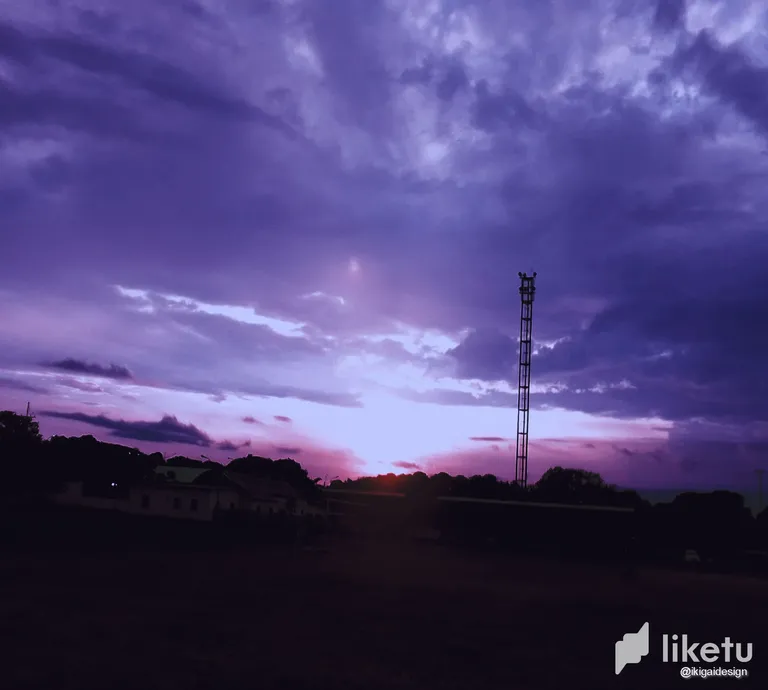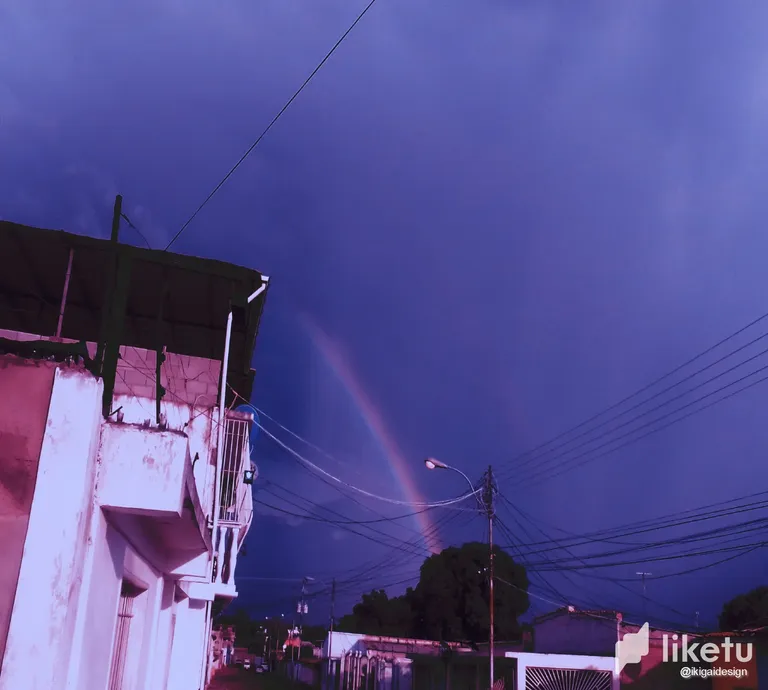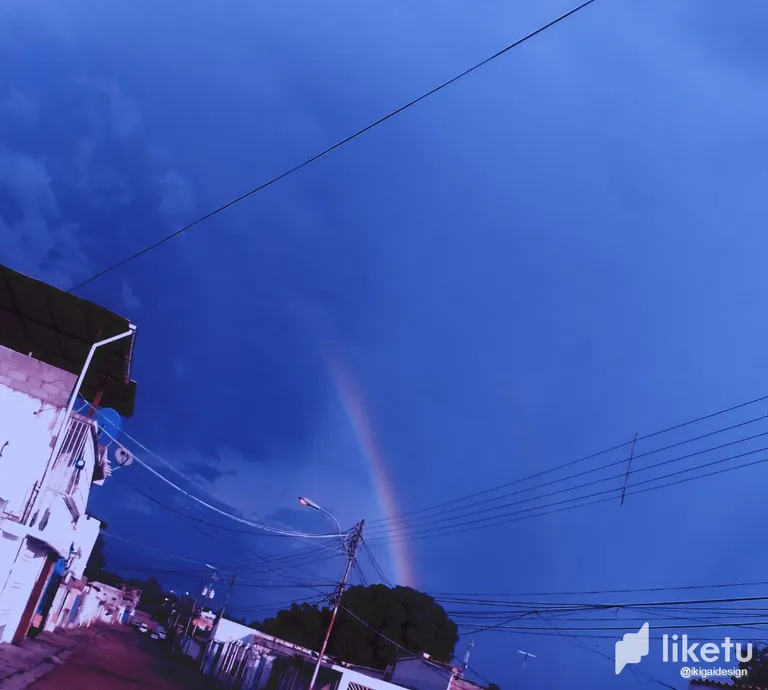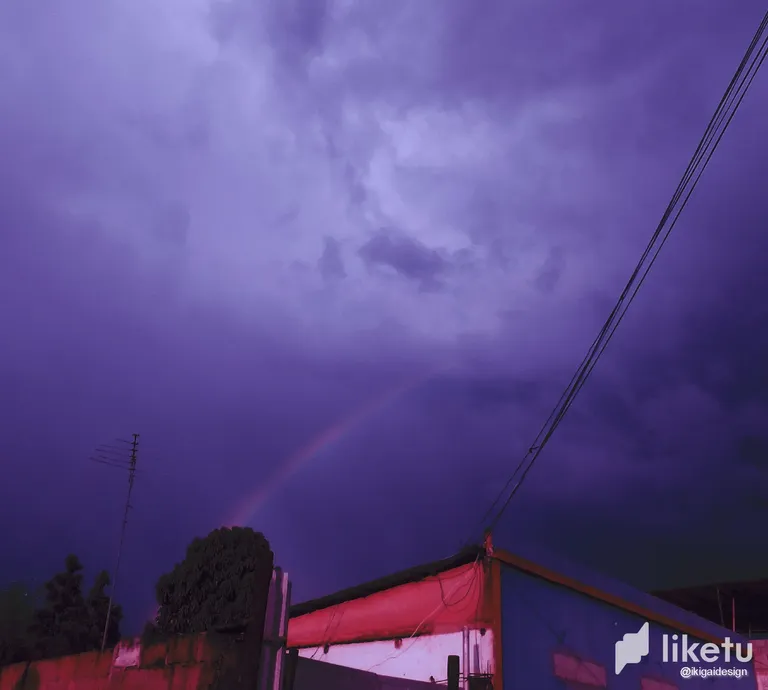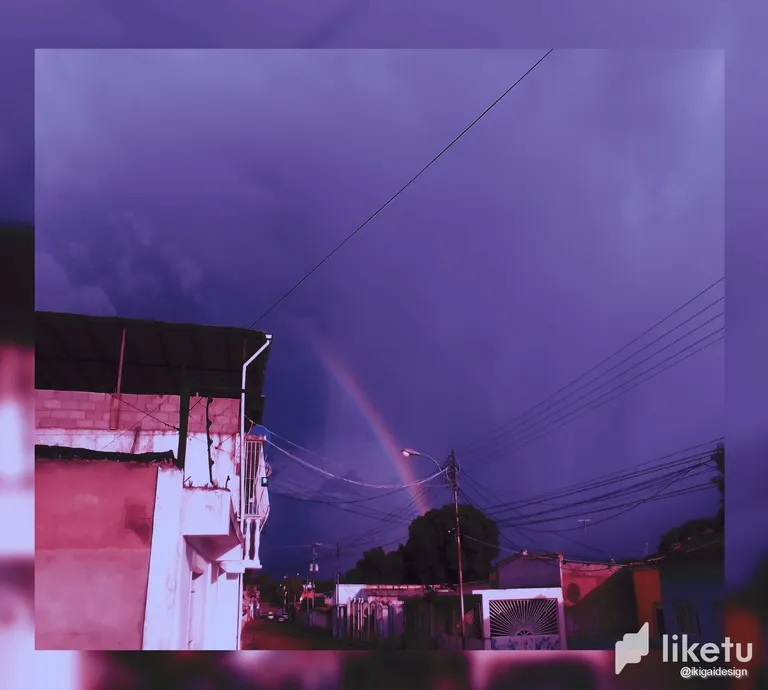 A clear sky, but at the same time announcing rain, a contradictory thing, so it was, that afternoon I went for a walk, and when I look at the sky, I find this, a rainbow half seen, as a sign that this storm that was announced was not going to arrive.
I was calm, and I went for a walk, and although the weather was cold, dark and with some drops, the storm that was announced never arrived, the sky cleared, and showed us a beautiful sunset, wonderful things of nature, don't you think?
I wanted to share these photos with you, with a little reflection, there are times when we will see things dark, and it will scare us, but in due time the light will come, everything will be clear, and you can get out of that darkness that torments you so much, do not get carried away by a simple impression, always wait for the rest to come, in due time.
As they say, after the storm, comes the calm.
---
---
🌈🧡ESPAÑOL🌈🧡
Un cielo despejado, pero a la vez anunciando lluvia, una cosa contradictoria, así fue, esa tarde salí a caminar, y cuando miro hacia el cielo, me encuentro con esto, un arcoíris a medio ver, como una señal de que esta tormenta que se anunciaba ya no iba a llegar.
Me quedé tranquila, y me fui a caminar, y aunque el tiempo estaba frío, oscuro y con algunas gotas, la tormenta que se anunciaba nunca llego, el cielo se despejó, y nos mostró un hermoso atardecer, cosas maravillosas de la naturaleza, no creen.
Quise compartirles estas fotos, con una pequeña reflexión, hay momentos en que veremos las cosas oscuras, y nos asustara, pero en su debido momento llegara la luz, todo se despejara, y podrás salir de esa oscuridad que tanto te atormenta, no te dejes llevar por una simple impresión, siempre espera que llegue lo demás, en su debido momento.
Como dicen, después de la tormenta, llega la calma.
🌈𝑰𝑲𝑰𝑮𝑨𝑰𝑫𝑬𝑺𝑰𝑮𝑵 🌈
---
Photos of my property.
---
For the best experience view this post on Liketu
---
---