Kaettekita Cyborg Kuro-Chan | ¡Los primeros 30! #5 [ENG/ESP]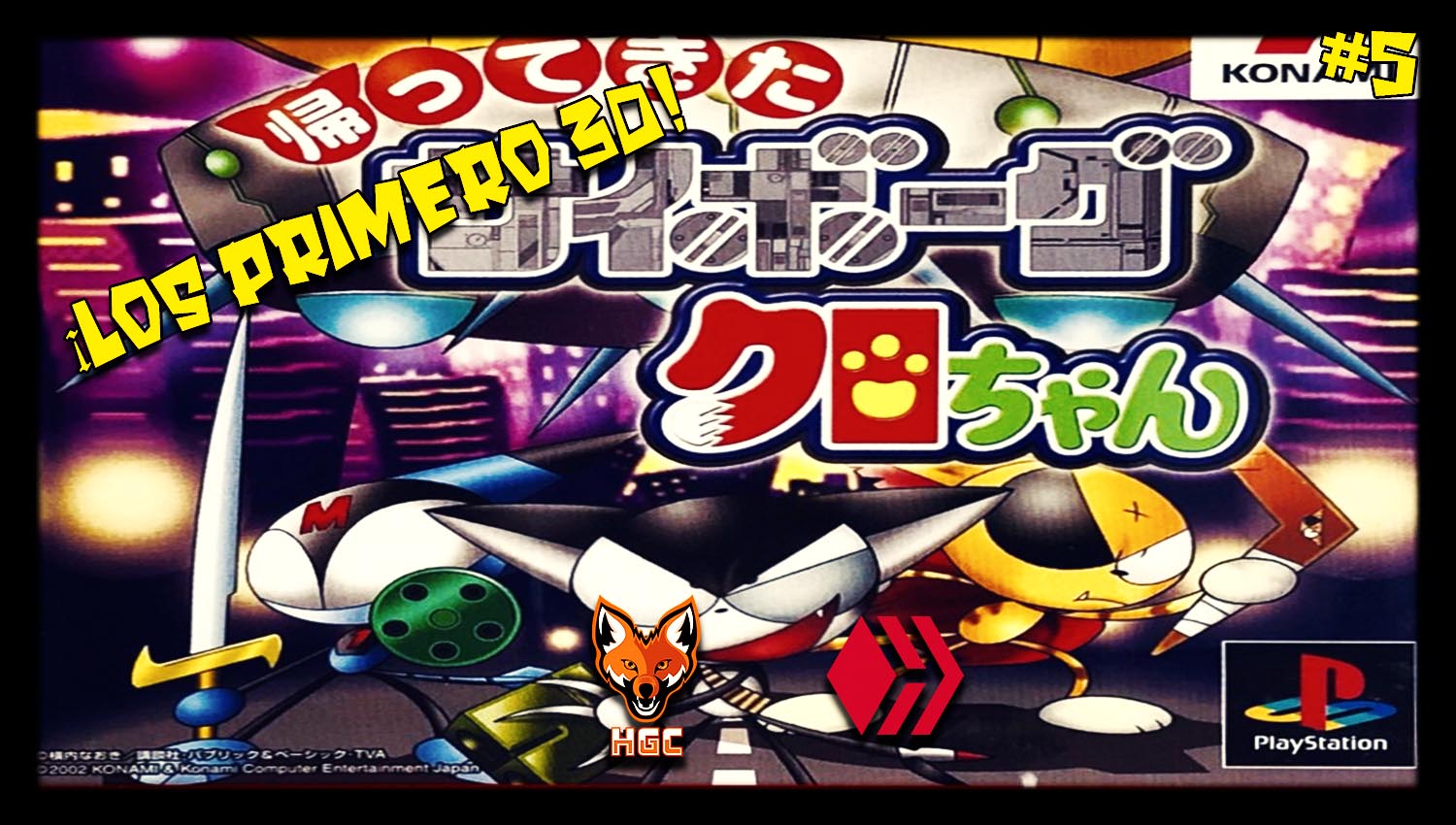 ¡Hola a todos! Hoy toca mas acción, un juego muy entretenido del genero plataforma arcade, se trata de "Kaettekita cyborg kuro-chan" un juego donde los protagonistas son unos gatos y andan por el mundo destruyendo todos los adversarios que se encuentren.
Hi everyone! Today is time for more action, a very entertaining game of the arcade platform genre, it is "Kaettekita cyborg kuro-chan" a game where the protagonists are cats and they walk around the world destroying all the adversaries they meet.
---
Gameplay
---
Análisis
En un principio te puede sorprender el juego porque viene solo en japonés, pero tranquilo, no parece ser muy relevante, la historia la cuenta como si fuera una historieta y aun así parece ser algo simple por lo que se puede ignorar y seguir hacia delante a comenzar tu aventura gatuna.
At first the game may surprise you because it comes only in Japanese, but don't worry, it doesn't seem to be very relevant, the story is told as if it were a comic strip and even so it seems to be something simple, so you can ignore it and move on to start your cat adventure.
---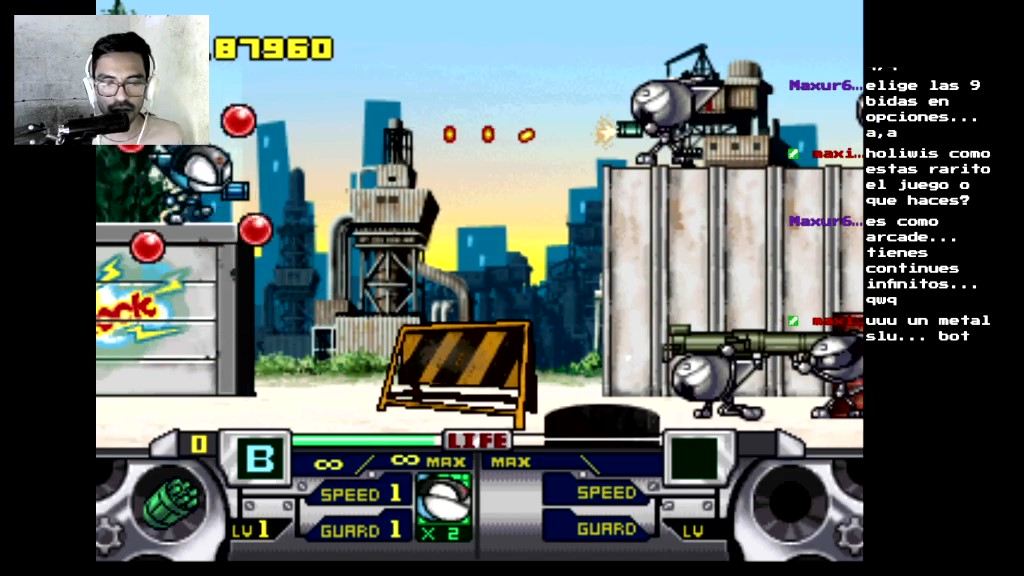 ---
El juego es muy caótico desde un principio, te deja claro que si lo quieres pasar sin recibir un golpe no será del todo fácil, por lo que si eres un apasionado de la dificultad te plantear el reto de pasarlo con la menor cantidad de hits posibles, y sino puedes jugar ignorando todo y disparando a todo lo que da, pues tienes continues infinitos.
The game is very chaotic from the beginning, it makes it clear that if you want to pass it without receiving a hit it will not be entirely easy, so if you are passionate about difficulty, you will be challenged to pass it with the fewest possible hits, and if not you can play ignoring everything and shooting everything that gives, because you have infinite continues.
---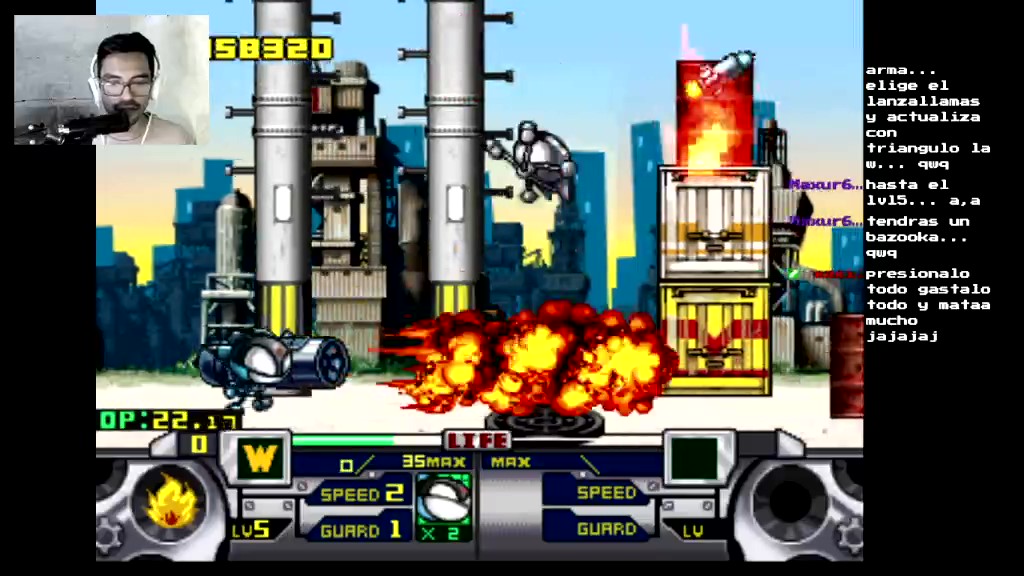 ---
Los escenarios están super cuidados, mantienen un estilo animado muy pulcro, hay muchísimos objetos destruibles que te encuentras en todos lados, y aunque para algunos pueda parecer sobrecargado a mi sinceramente me gusto destruir todo a mi paso.
The settings are super cared for, they maintain a very neat animated style, there are many destructible objects that you find everywhere, and although for some it may seem overloaded to me, I sincerely liked destroying everything in my path.
---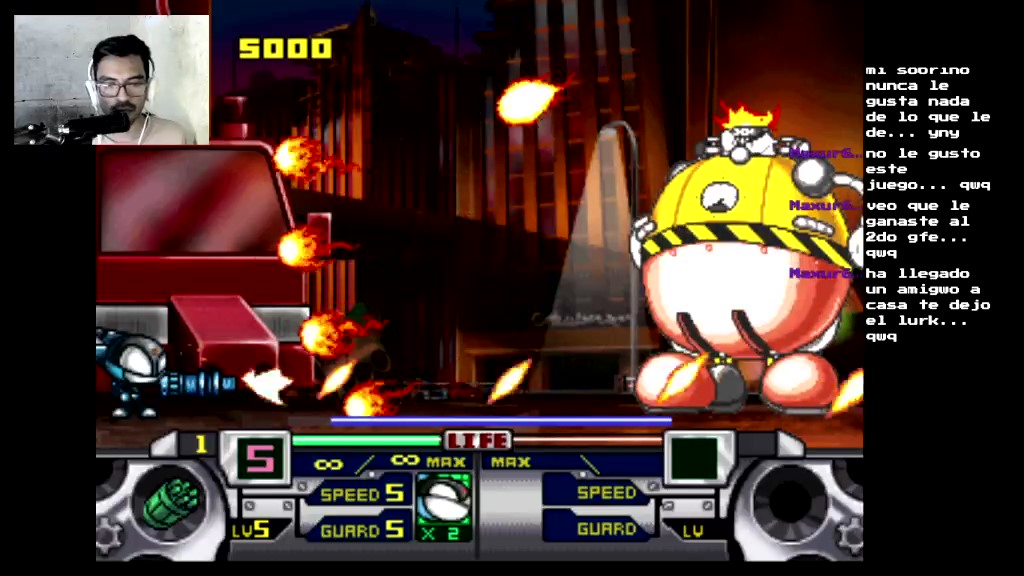 ---
Conclusión
Kaettekita Cyborg Kuro-Chan me ha sorprendido gratamente, pues aunque no es el mejor plataforma y ni esta cerca a serlo, aun asi es super entretenido, es un juego para pasar un buen rato disparando y destruyendo todo a su paso, al tener continues infinitos no tienes ninguna preocupacion de "perder" por lo que puedes jugar relajado y confiado, ademas todo responde muy bien, este juego recibe mi ¡Aprobado!.
Kaettekita Cyborg Kuro-Chan has pleasantly surprised me, because although it is not the best platform and it is not close to being it, it is still super entertaining, it is a game to have a good time shooting and destroying everything in its path, having infinite continues You have no worry of "losing" so you can play relaxed and confident, also everything responds very well, this game receives my Approved!.
---
Mírame en vivo todas las noches
Aquí ⏩

⏪
---
---