Ape Scape, So Funny! ¡Muy divertido! | ¡Los primeros 30! #6 [ENG/ESP]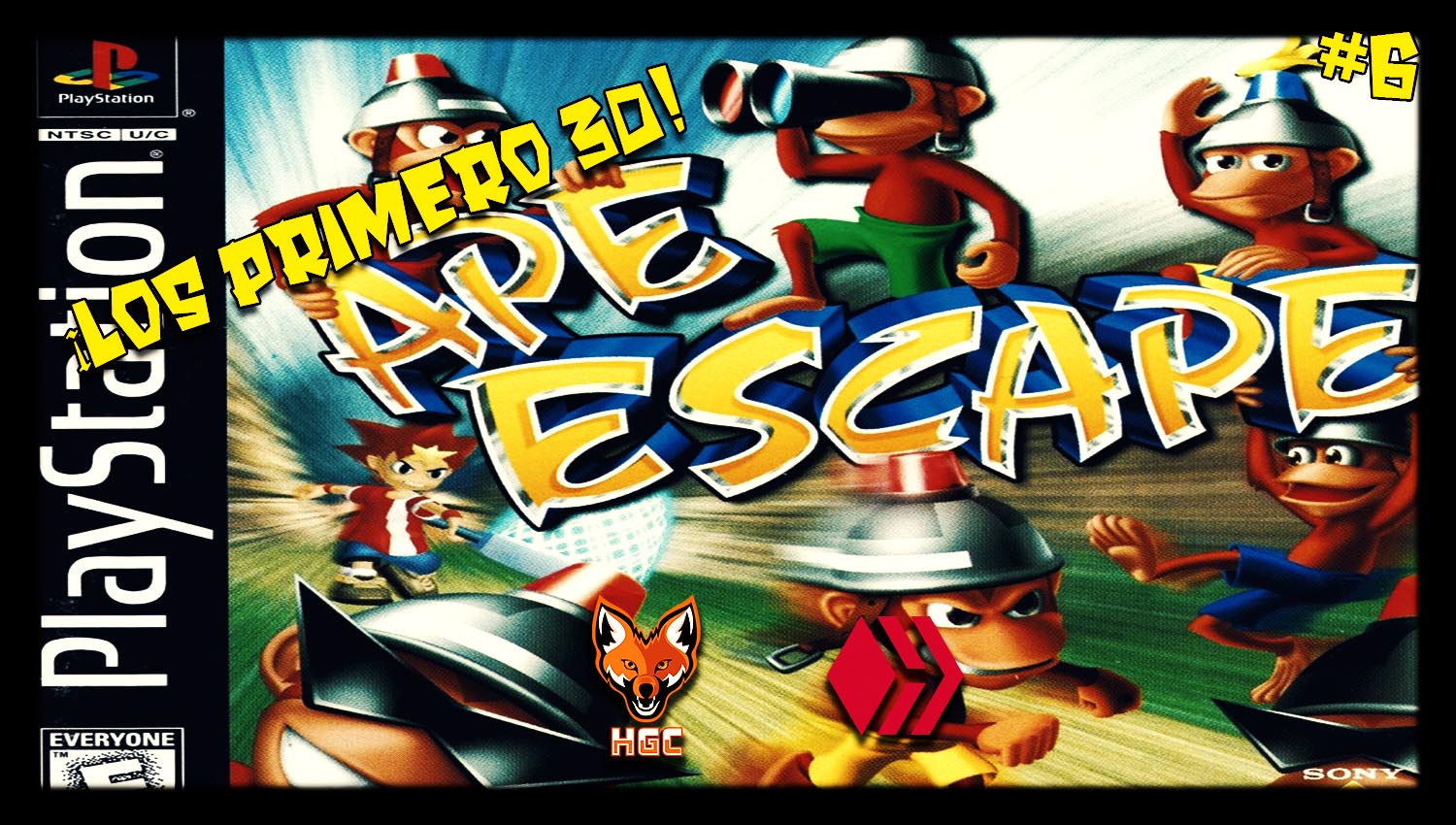 ¡Hola a todos! Volvemos con un juego que no conocía pero que me ha sorprendido gratamente, Ape Scape es un juego plataforma-acarde que consiste básicamente en atrapar monos, es muy simple pero con mucho que ofrecer ¡Vamos a por el análisis de los primeros 30 minutos del juego!
Hi everyone! We return with a game that I did not know but that has pleasantly surprised me, Ape Scape is a platform-arcade game that basically consists of catching monkeys, it is very simple but with a lot to offer, Let's go for the analysis of the first 30 minutes of the game!
---
Gameplay
---
Análisis
El juego comienza muy bien explicando por que es importante capturar a los monos, luego entramos a la parte jugable que en un principio es un tutorial, desde ese principio te das cuenta que el juego va a ser entretenido y estresante pues los monos aunque pueden llegar a ser algo tontos, son escurridizos y les encanta esconderse.
The game begins very well by explaining why it is important to capture the monkeys, then we enter the playable part that at first is a tutorial, from the beginning you realize that the game is going to be entertaining and stressful because the monkeys although they can reach be somewhat dumb, they are elusive and love to hide.
---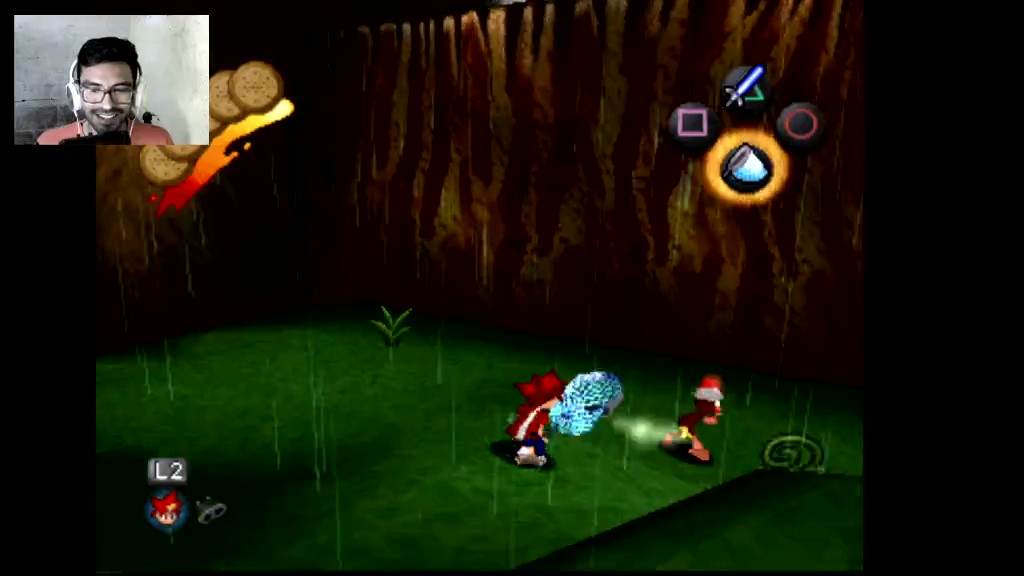 ---
Los controles son algo extraños al principio porque ya estoy acostumbrado a como se juega en 2021, sin embargo, es muy cómodo y me adapte rápidamente después del tutorial, de hecho me sorprende lo muy bien que responden y lo fácil que es jugarlo con los sticks del control, en este aspecto a envejecido muy bien.
The controls are a bit strange at first because I am already used to how it is played in 2021, however, it is very comfortable and I adapt quickly after the tutorial, in fact I am surprised how very well they respond and how easy it is to play with the sticks of the control, in this aspect is a 10/10.
---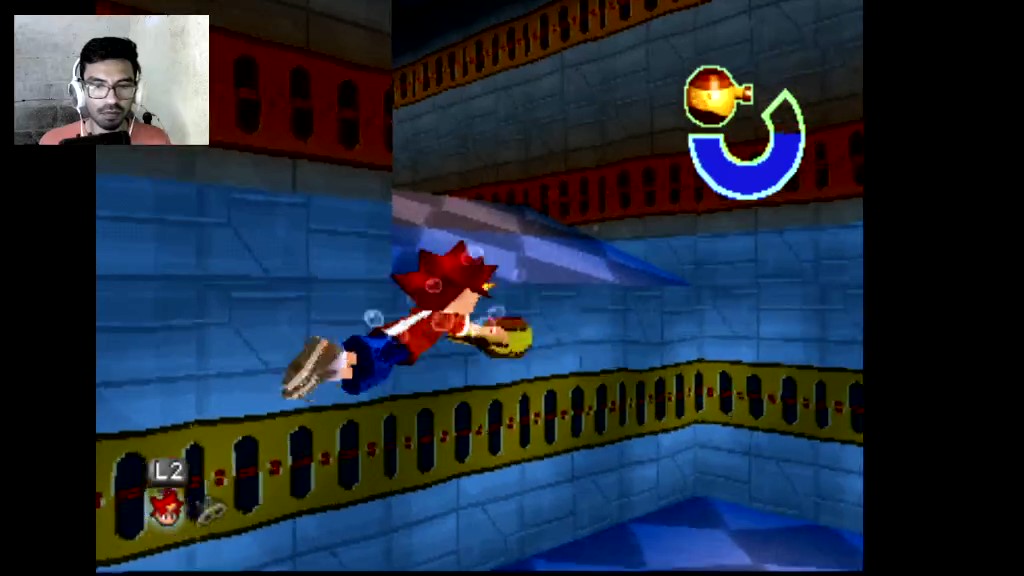 ---
Otra cosa que me impresionó fue la cantidad de mecánicas jugables que tiene, puedes andar por la tierra, brincar y manejar distintas armas, puedes nadar en las zonas acuáticas, puedes usar una balsa, utilizar una especie de radar y todo esto en los primero 30 minutos, es simplemente impresionante, y claro que también todo funciona bastante bien.
Another thing that impressed me was the amount of playable mechanics it has, you can walk on the land, jump and handle different weapons, you can swim in the aquatic areas, you can use a raft, use a kind of radar and all this in the first 30 minutes, it's just awesome, and of course everything works pretty well too.
---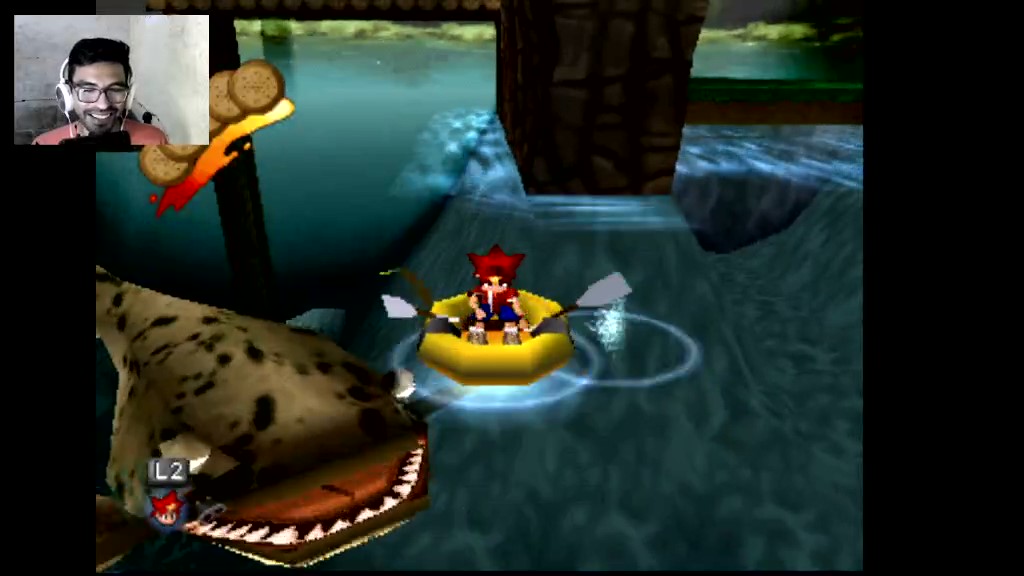 ---
Conclusión
Ese es uno de esos juegos que agradezco descubrir en series como esta, definitivamente lo jugare mas por mi cuenta y en un futuro traeré un análisis mas completo, porque me ha parecido super entretenido y con mucho que ofrecer, evidentemente tendrá fallos pero merece la pena darle una oportunidad y disfrutar de todo lo que ofrece.
That is one of those games that I appreciate discovering in series like this, I will definitely play it more on my own and in the future I will bring a more complete analysis, because I have found it super entertaining and with much to offer, obviously it will have flaws but it is worth it. Give it a try and enjoy all that it has to offer.
---
Mírame en vivo todas las noches
Aquí ⏩

⏪
---
---