Jeri's Doodles and Sketches

**Kia Ora Hivers! **Kia Ora is a Maori greeting that basically means Hi or Hello but deeper, it means "good life" or "be healthy." I first learned it when I stepped foot in New Zealand years ago.
Anyway, before going to further, I would like to express my sincerest thanks to all who have said hello in my intro post yesterday. I feel overjoyed with the outpouring of love and warm welcome I have received.
Thank you very much indeed!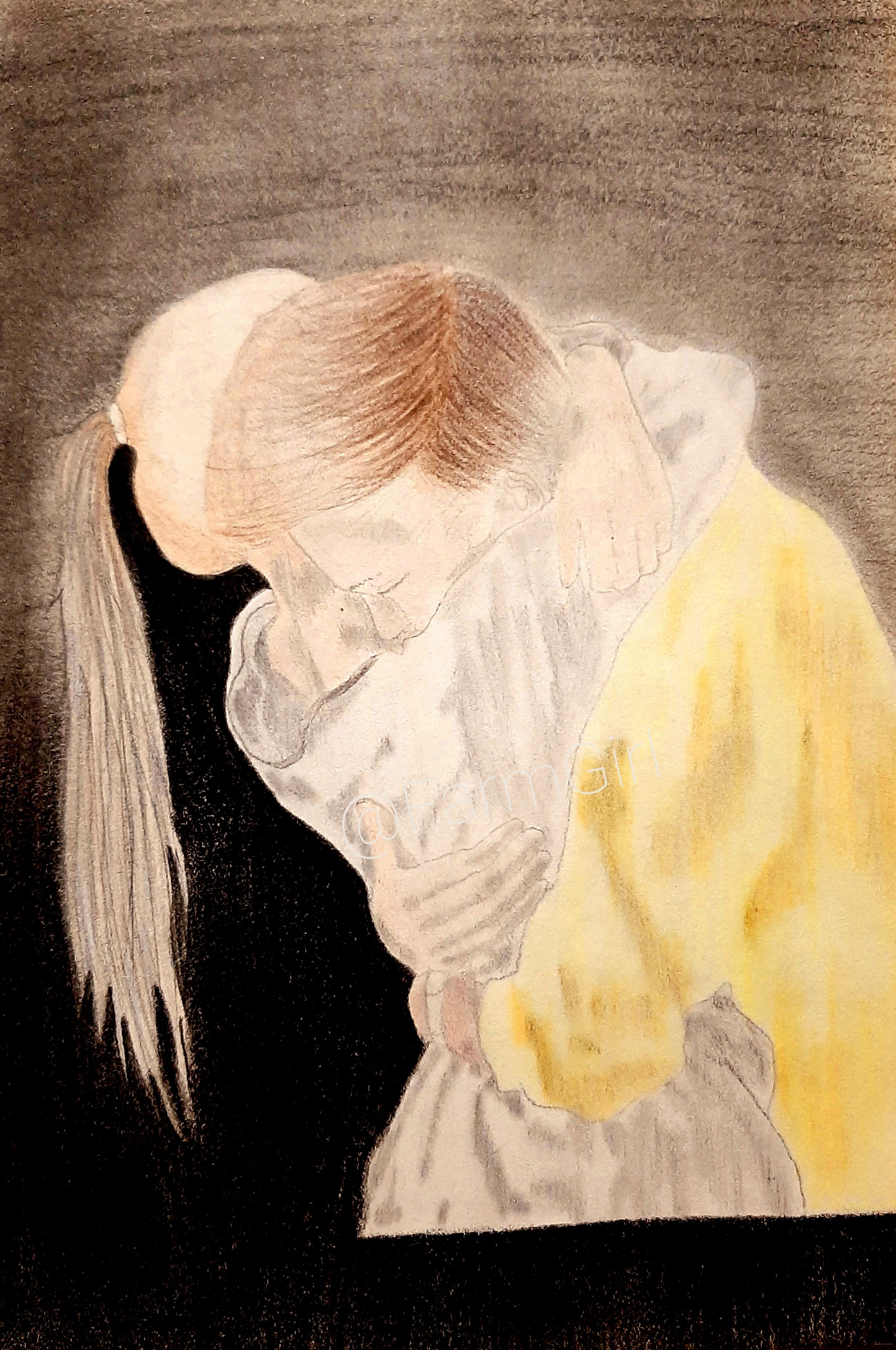 I have deep admirations for people who have a knack for art and the magic they create using their hands and creative minds. Being one who cannot draw or doodle or make any decent sketch, I get easily drawn and in awe when I see hand arts in particular. I know for a fact that artists are going digital already but there is something about hand drawings that keep me mesmerized.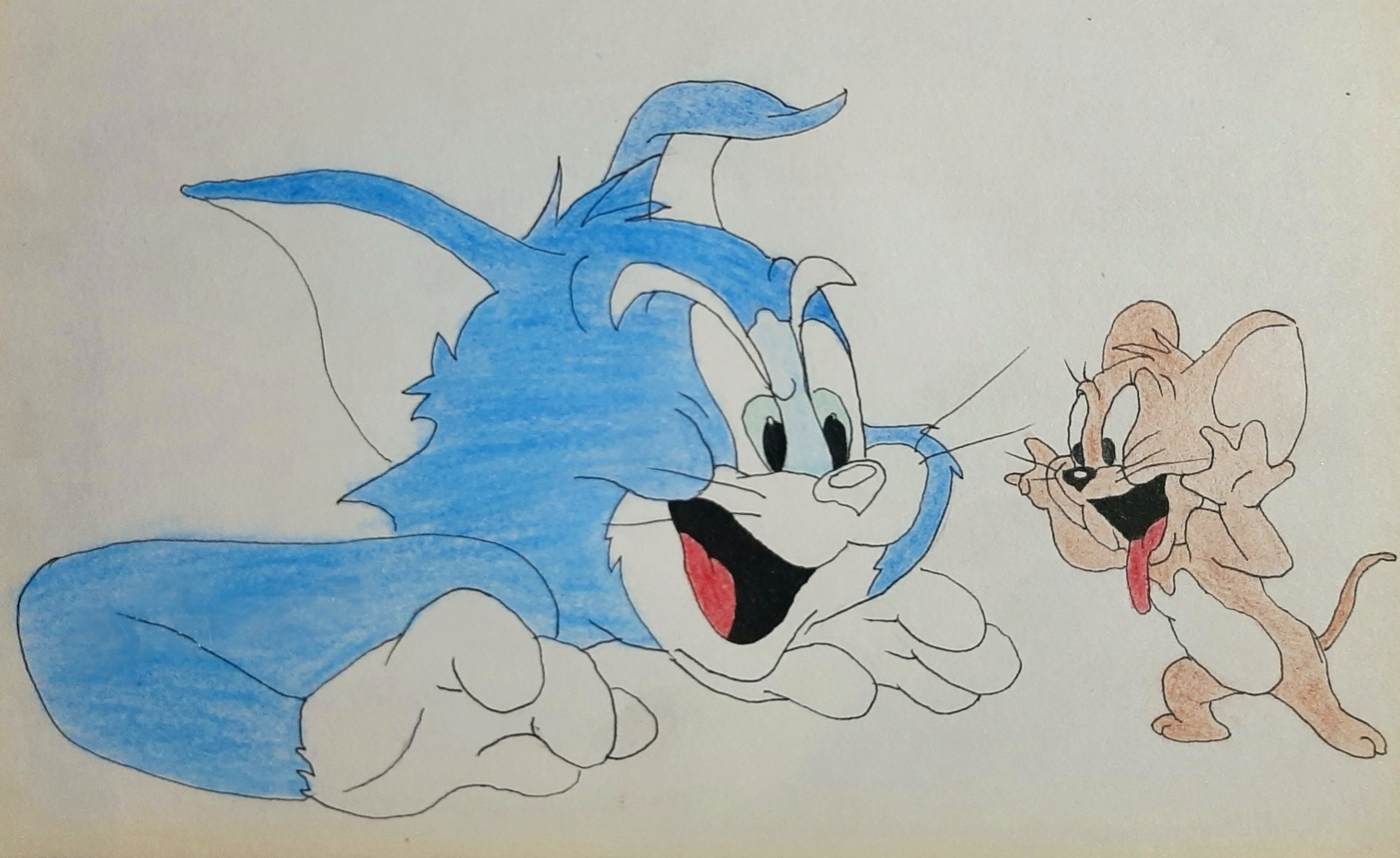 I have a niece who makes my mind exclaim "wow!" each time I see her with her pen and sketchpad. I don't know when she started sketching because I have always been away from them during their childhood and even until they were all growing up because I was wandering elsewhere. I noticed her creativity while visiting them some years ago. And here's to share here some of her old works.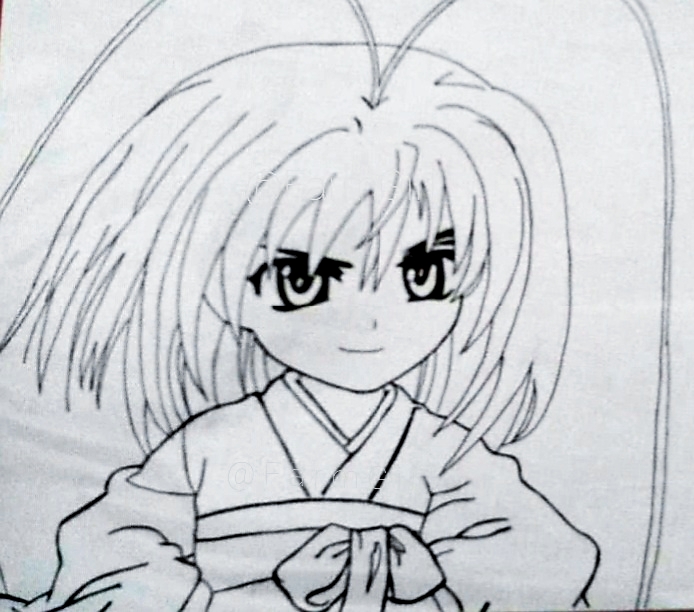 The above anime-like sketch was one of the first drawings based on her files. She had them spring bound inside plastic folders. I think it must have been during her high school years when she started documenting them. There were many of them including some abstract ones and I have shared some of them in my blog on another platform.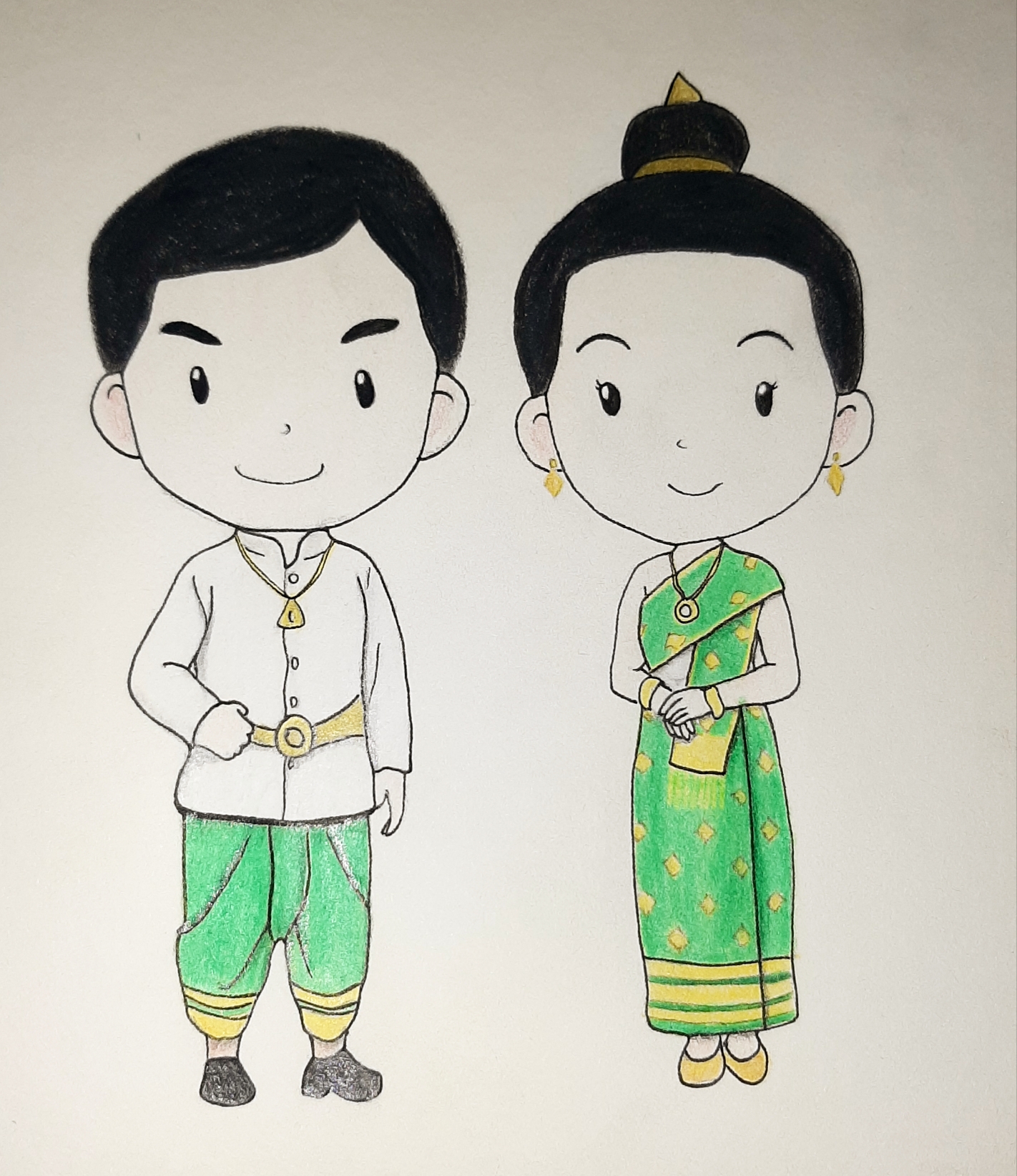 The above was drawn earlier this year. I loved that she started venturing into styles and completing the whole bodies of her subjects, unlike before where her focus was the head. She even bought some acrylic color sets the I believe she will be using in her next artworks.
These succeeding ones are from her 2019 and 2020 sketchpads (in no particular order). She has a digital sketchpad but I didn't really ask to see her digital works. Maybe next time.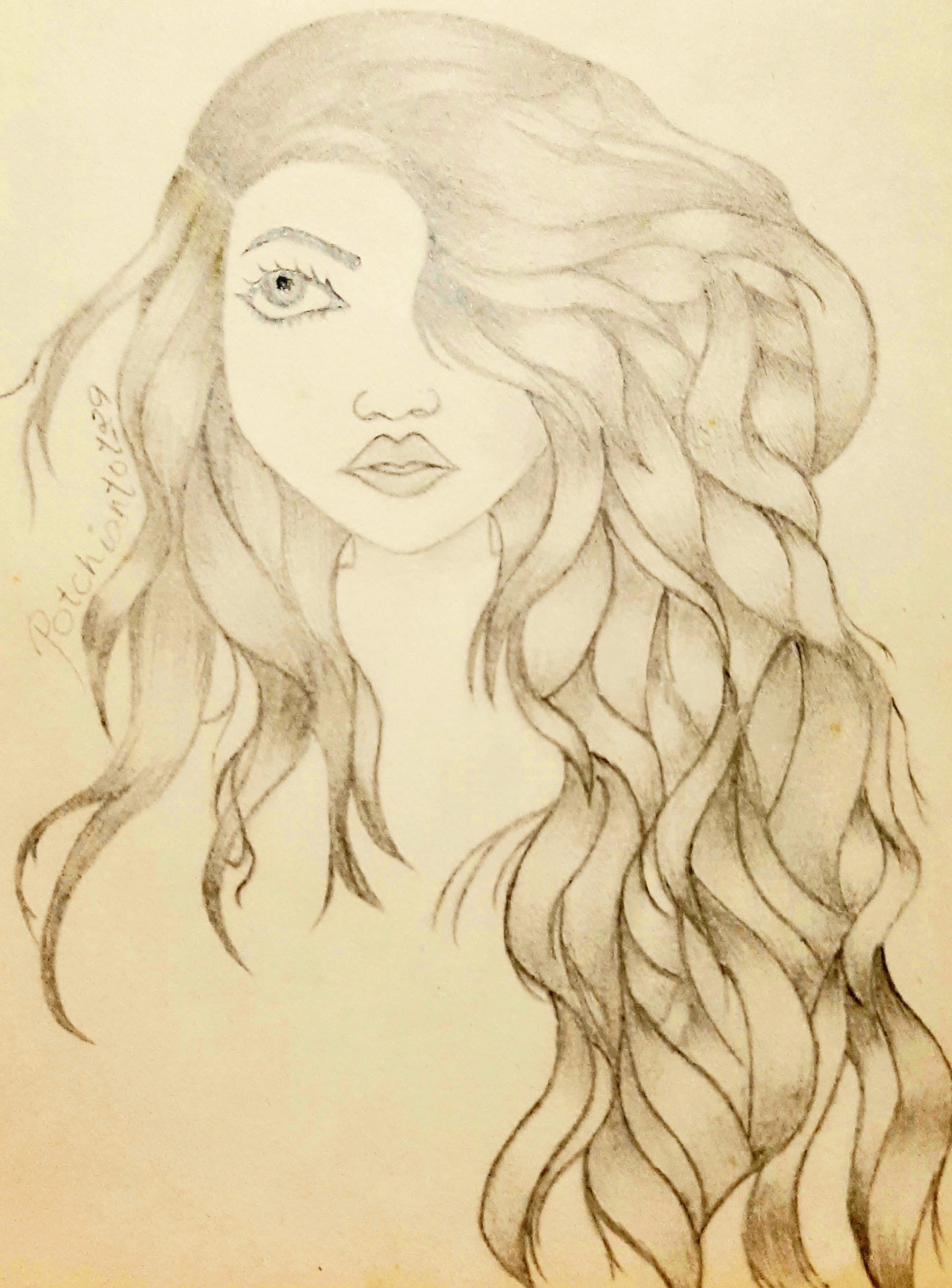 I am just astounded at the details she gave especially on the hair which, according to one young artist whom I have met online, it is the selling point of her art.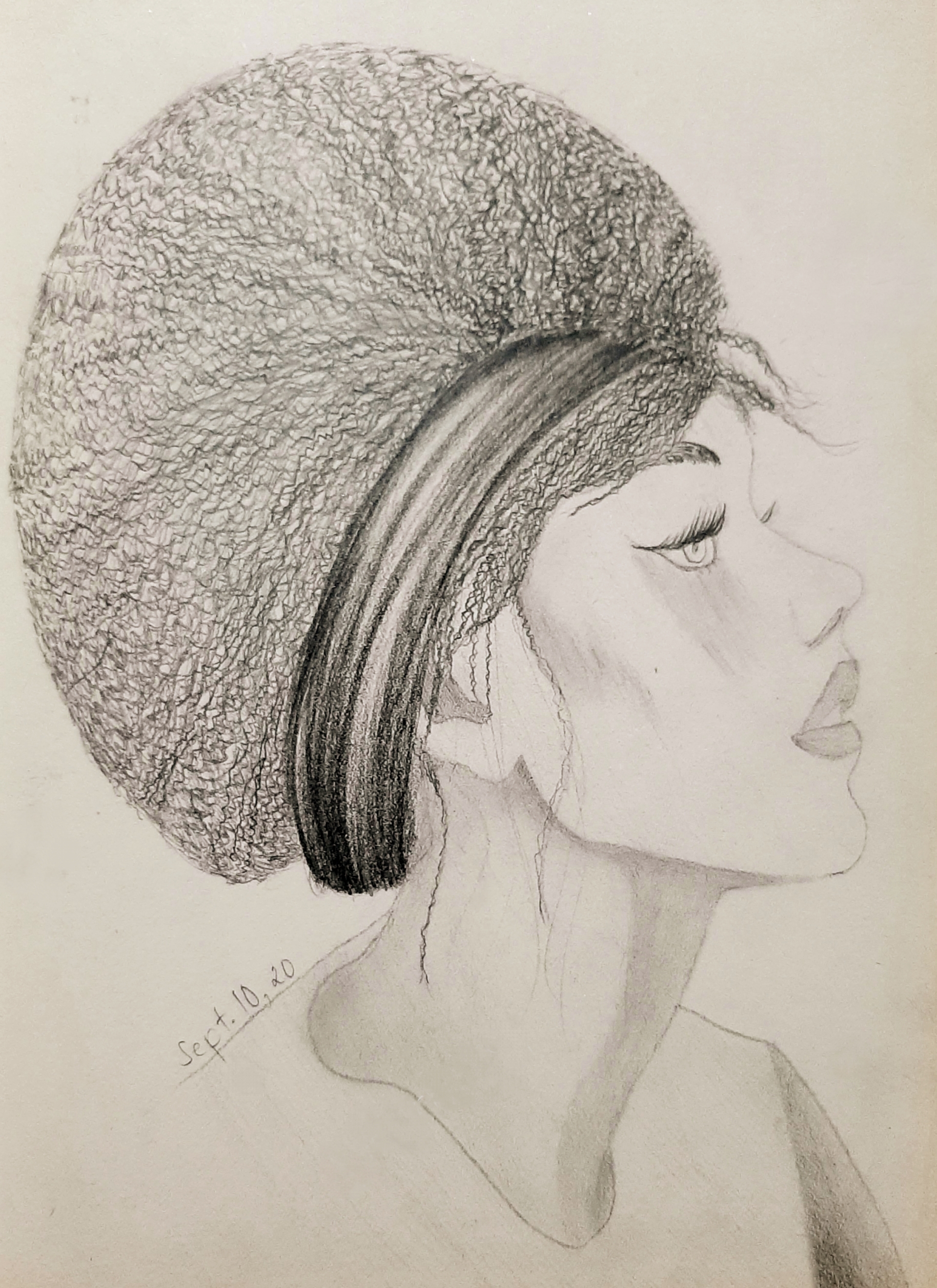 This will be a photo series so please bear with me. Enjoy :)
This is her own sketch of her dog by the way. She had him when he was still a puppy and he's grown so big now.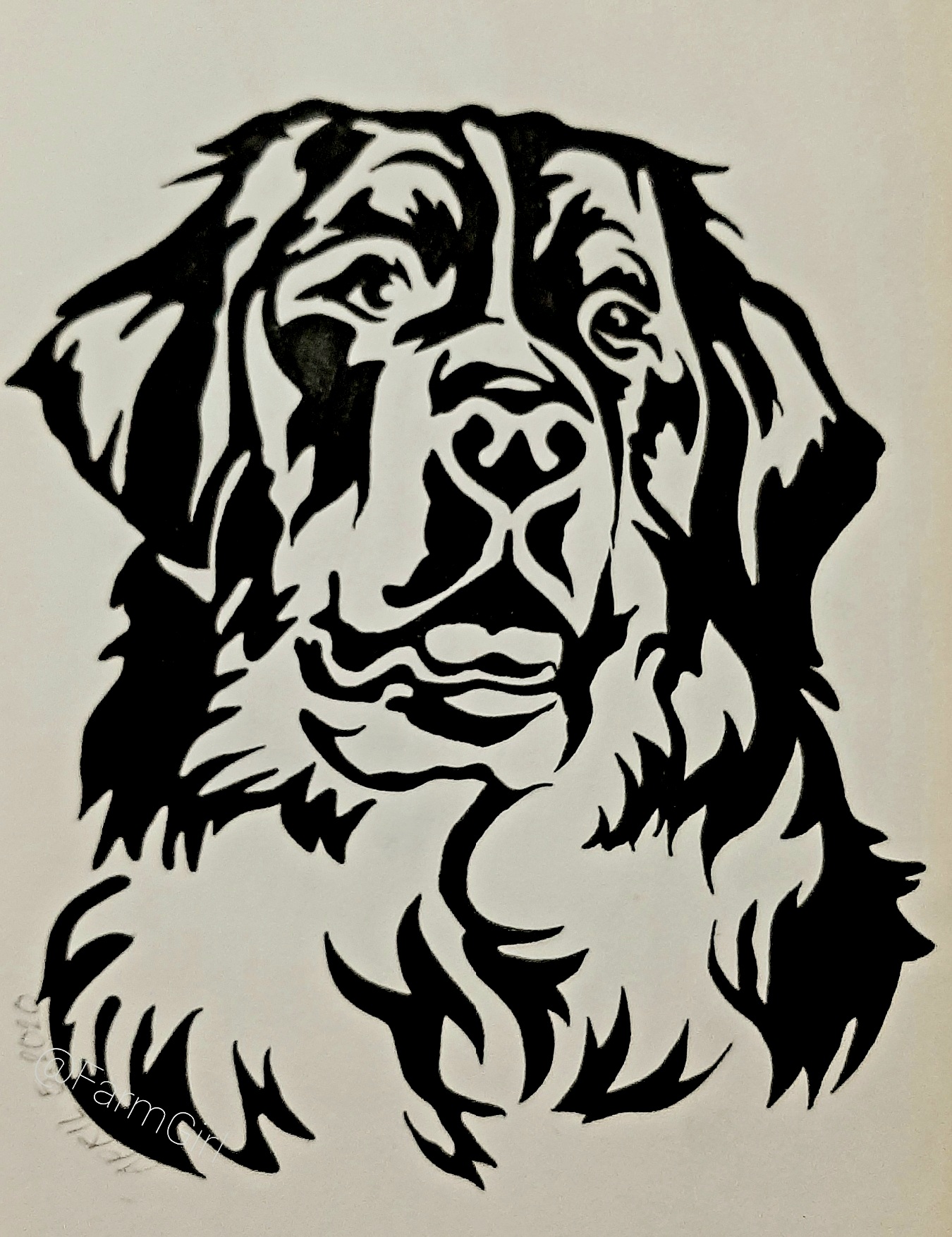 The dog in real life and the new addition, a playful mixed breed pomeranian puppy.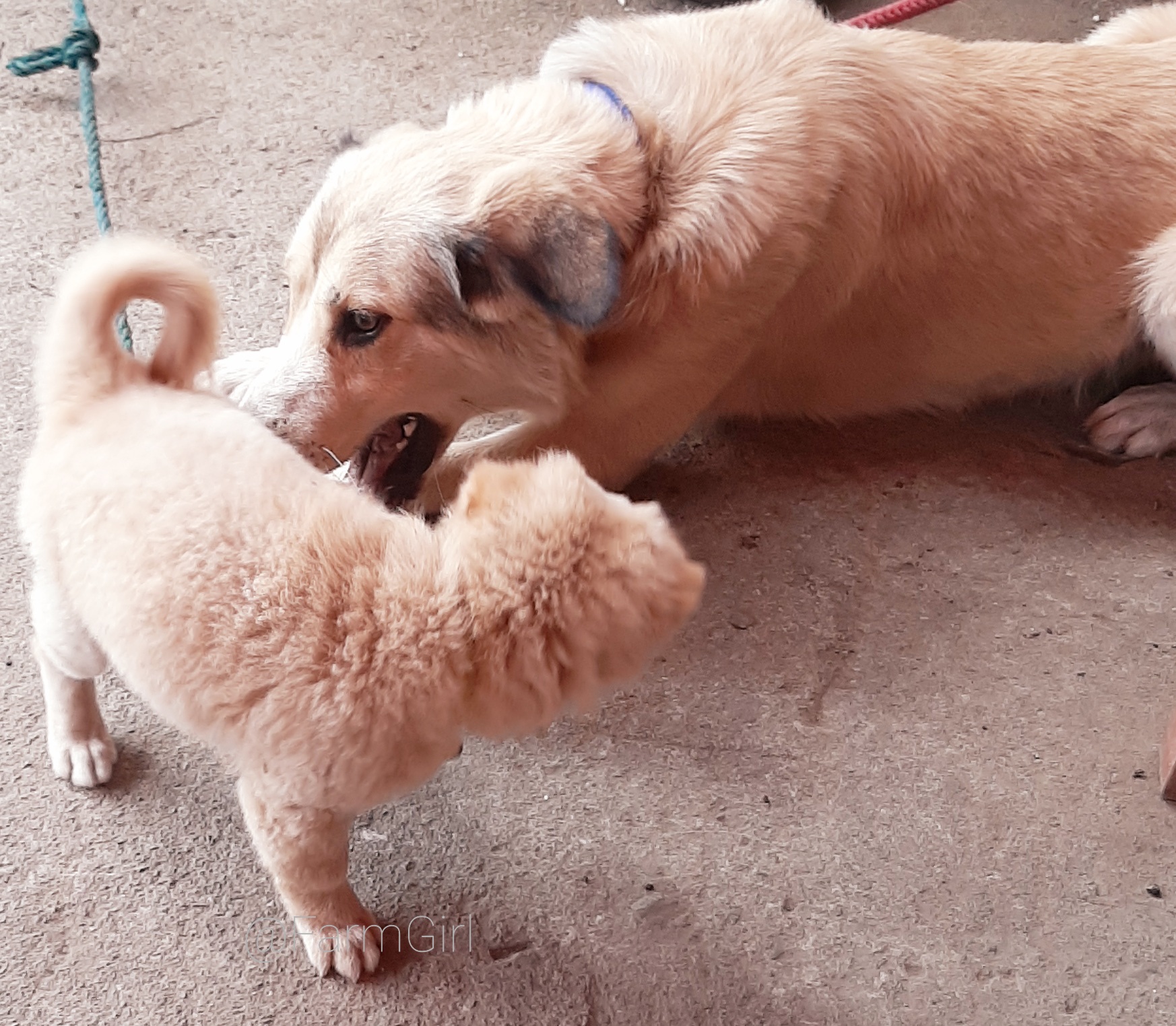 I was hoping to photograph her new works which I have seen her doing the last time we visited them but we have not been able to travel since the middle of last month.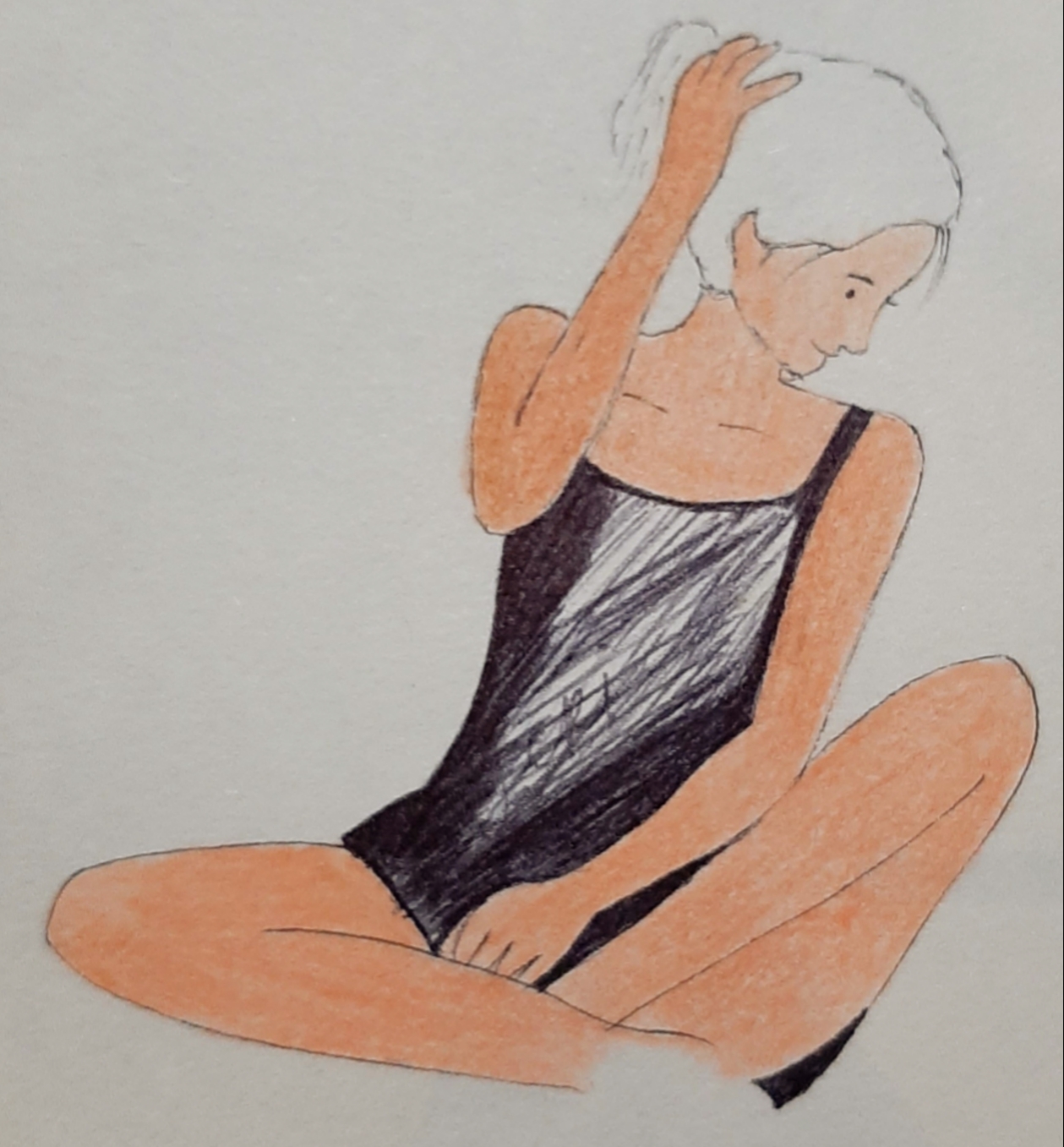 Out of curiosity, I asked her how many hours she spent doing each piece and she said depending on her mood. Sometimes she can finish one in a short time and some take a little longer.
I call this (below) "The Meditating Girl" because she looks like one, haha. She used a liquid ink drawing pen on this one.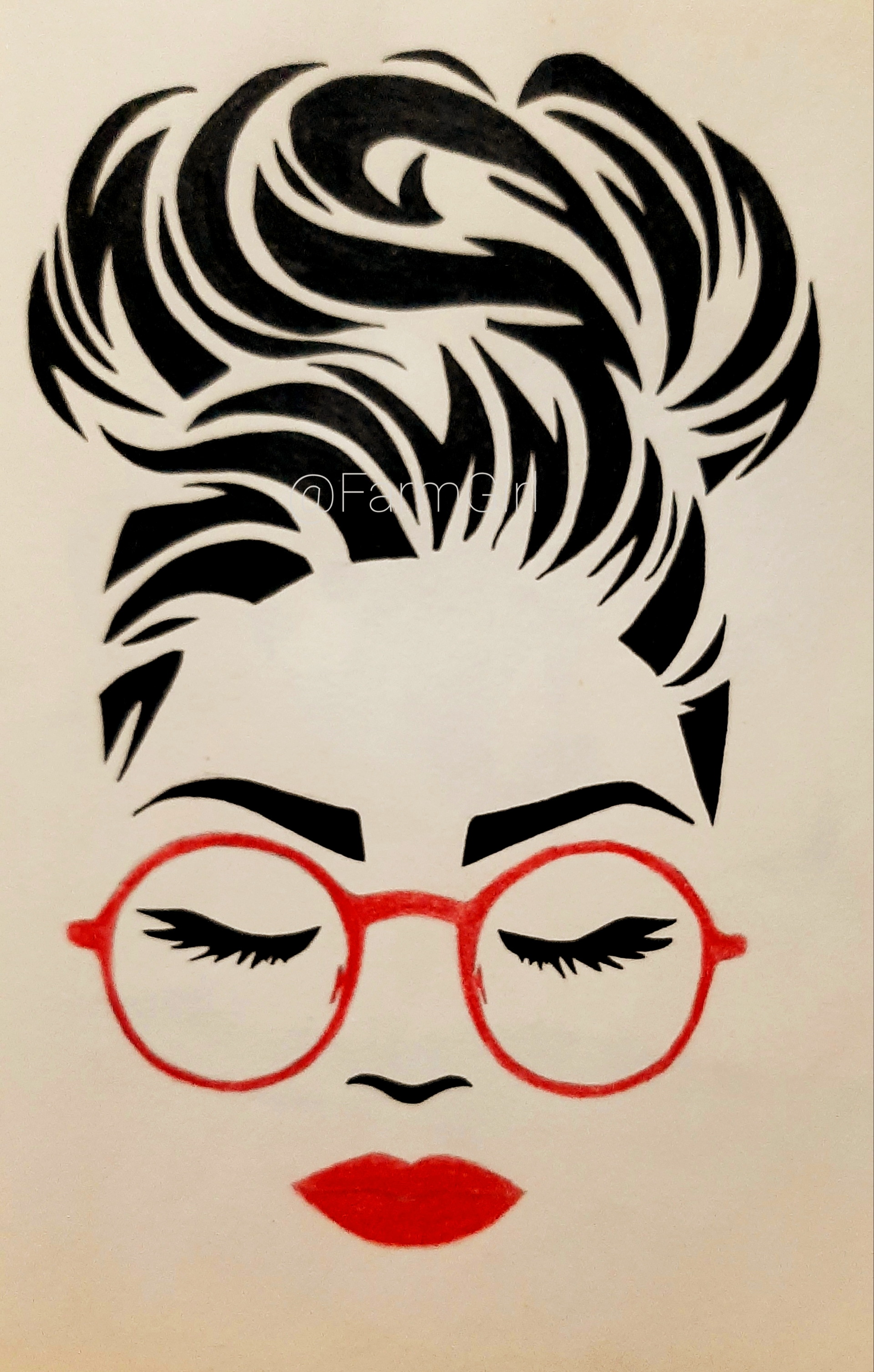 This one's "The Vulnerable." She may have intentionally didn't draw an eye for this one. Once again, the focus is on the hair.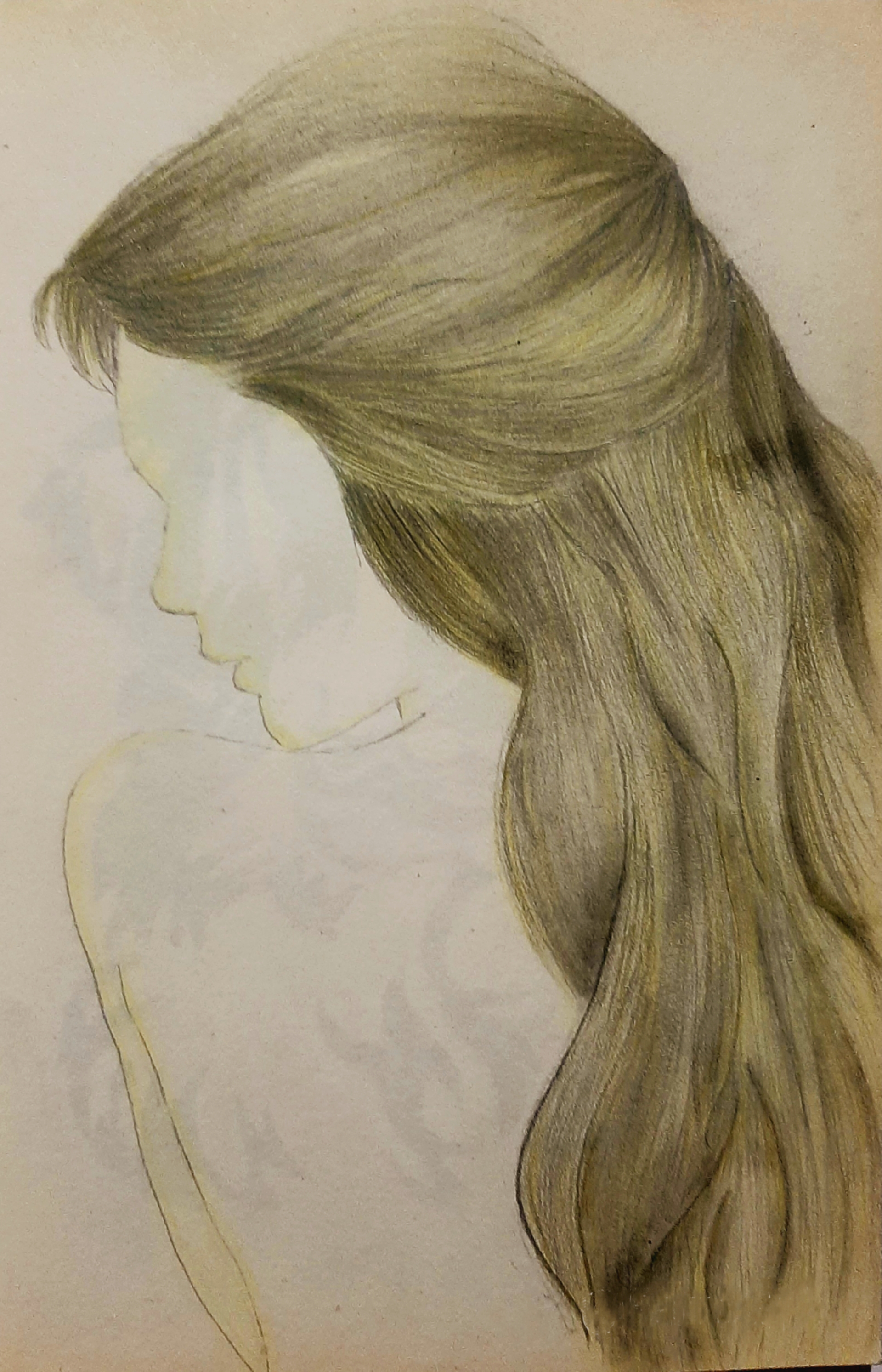 And here's "The Uptight Gal." She's one seriously-looking college girl that would throw a fit when bothered, LOL!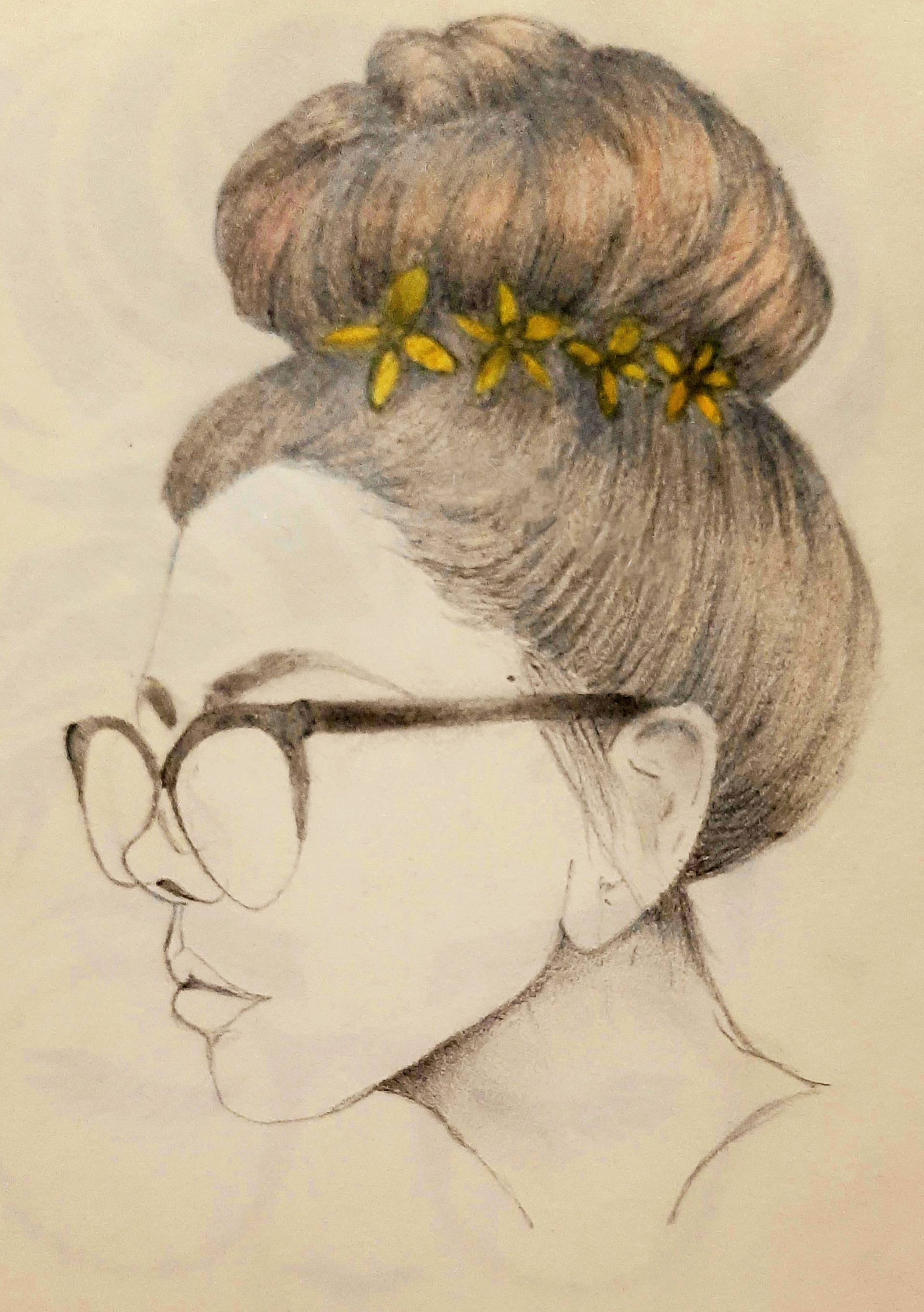 And this, "The Sorrowful Girl" It makes me feel quite sad just by looking at it. Jeri seems to have placed emotions on her drawings.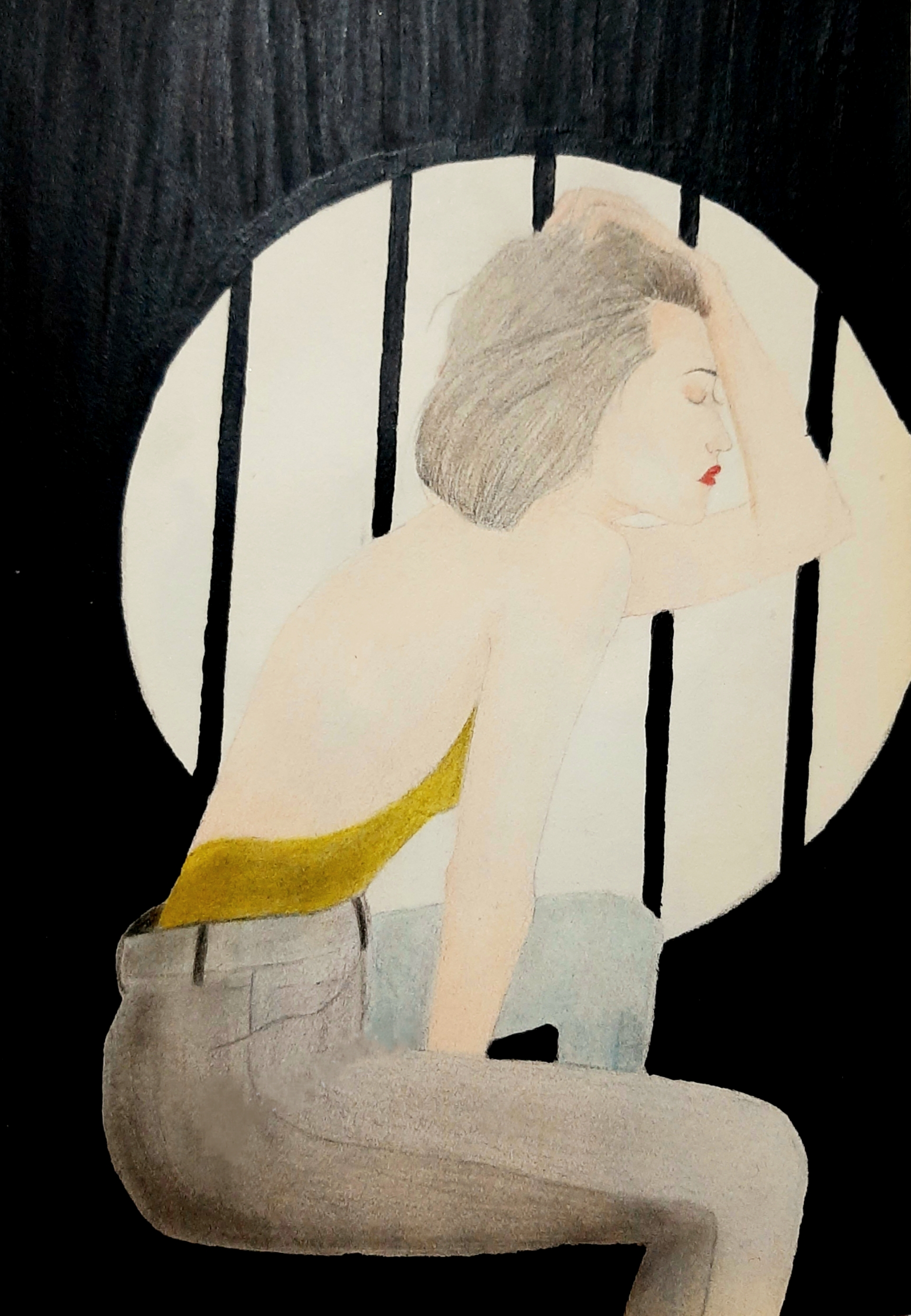 And the "Puppy and Me." I posted this particular photo on another platform and someone commented that she is depressed which made me really sad when I noticed the tear on the eye. Even the puppy seems to be under the weather too, don't you think? Or maybe I am just so attached to them.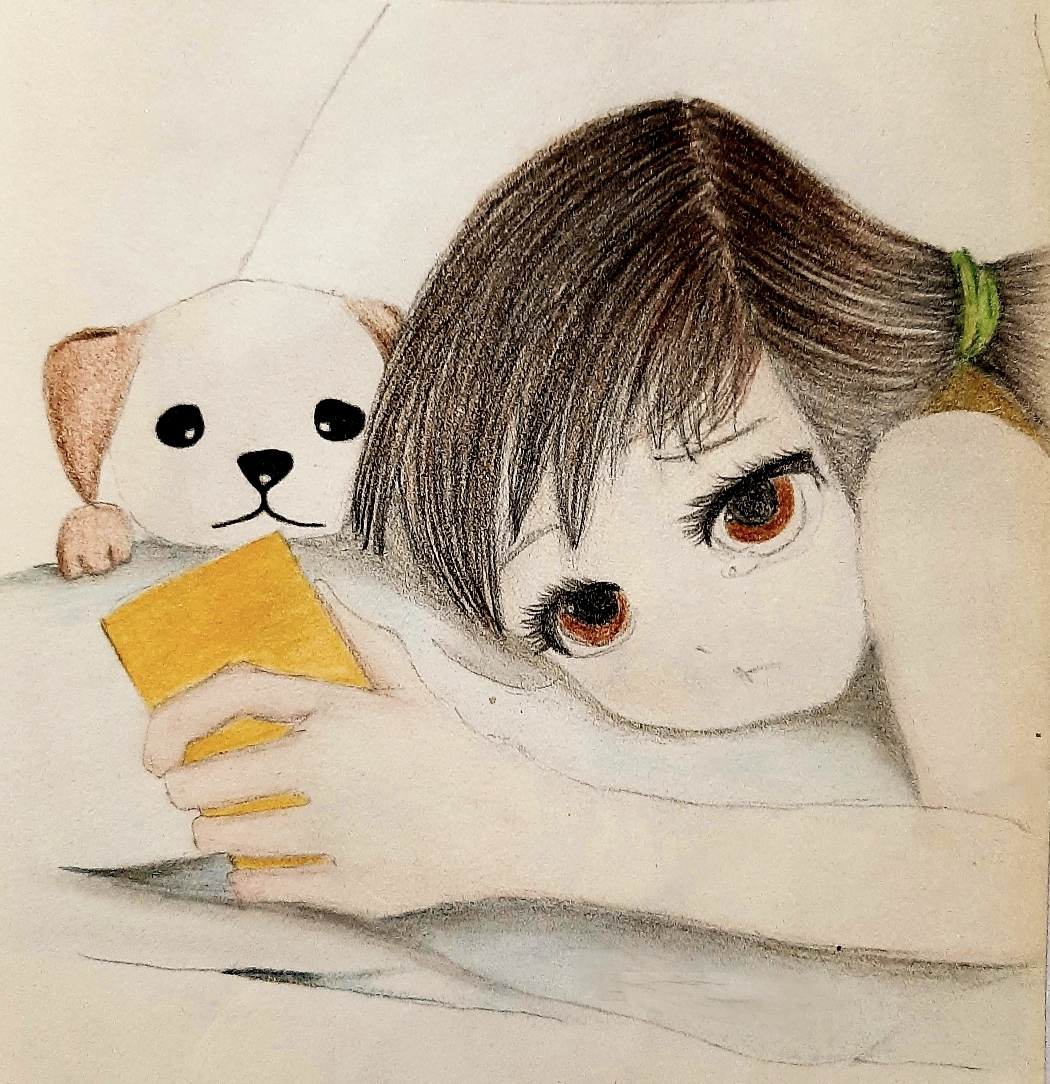 And charaaaan! Meet the artist herself! This is her revealing her eyes. I wonder about the nose though, it appeared to me that it isn't hers, haha.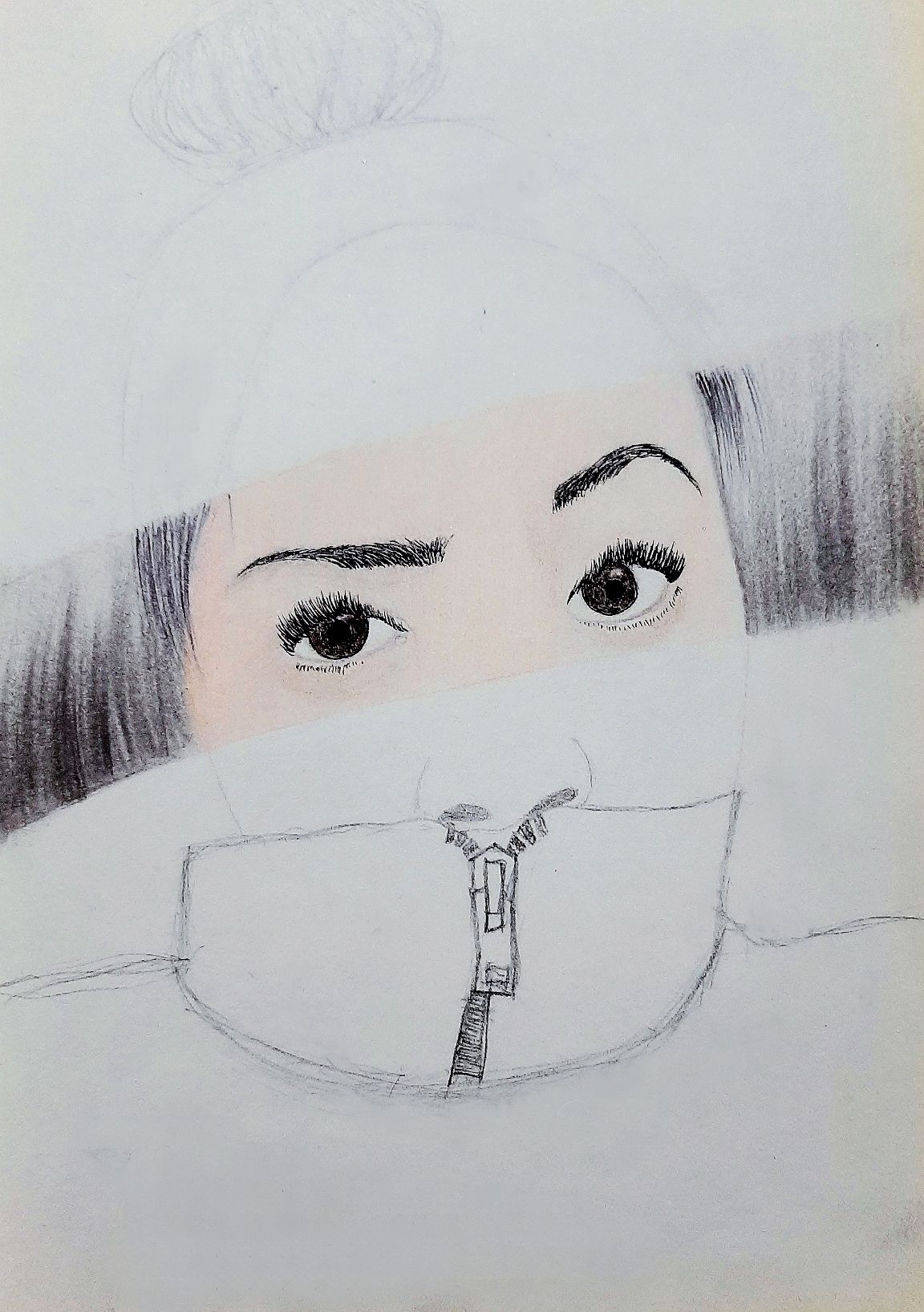 Most of my siblings and their kids have been gifted with such talent. And it made me wonder where my share was from this family's trait, LOL! I would like to think that I am on my way to discovering what my gift is. I just don't seem to know where to start :)

-o- @iFarmGirl is also on Read -o- Noise -o- Twitter -o-
-o-Photos are Mine/All Rights Reserved/Copyright @iFarmGirl 2021-o-
---
---