Some of Lessons I Learnt From Future Trading in Bear Market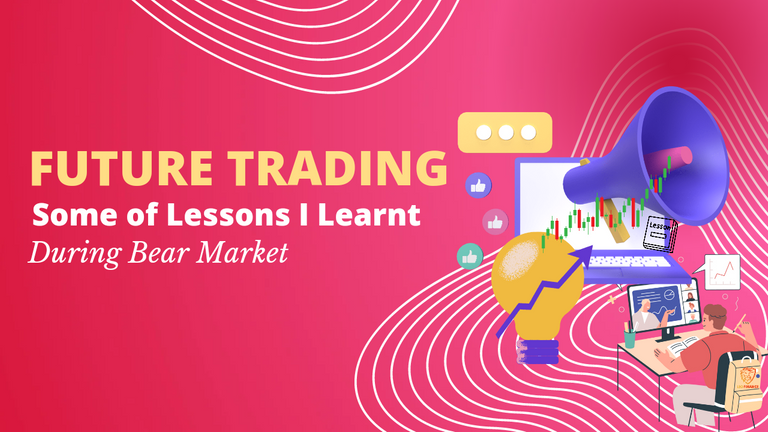 The urge of opening Positions on Future leveraging at Max level to Become rich overnight is just a fairy tale.

In this year I tried future trading and to be honest it turned out Good after failing, doing mistakes and realized there's no other better way I could find to learn things that can help me make decisions wisely ahead.
I ain't not much active trader in future side and especially in uncertain Market situation like these days not even thinking to see future side.
Thought I should share what I have learnt so far from future trading. So, let's begin with it.
---
Lessons Learnt from Future Trading
Before trying future trading I had some weak points in trading like used to Panic a lot and controlling nervous to avoid selling at loss wasn't possible.
All these lessons fix my weak spot in trading;
Emotions Involvement Everytime I try to trade Emotions Takeover and make me more confused while buying/selling a coin. With the help of future I'm Getting Much better at this.
How? Whenever I Open Positions short/long I do monitor stick to screen and when I see Green (Profits) turning Red (loss) after every other minute. So, this whole time emotions always try to Get involve but somehow able to not let emotions ruin trade.
Risk Management is important aspect of trading and we all keep this in mind to avoid loses but somehow forget or do mistake. Future side is where it Gets more exciting and Better.
Everytime on Future Opening a Position when I will touch Leverage that very next moment eventually brain will drop signal to set Stop loss and Take profit.
Taking Risks Without Taking risks there's no Gain coming anytime soon. Future is where it comes with lot of risks and I used to afraid a lot but took time and somehow fixed it.
I started opening position on 20x leverage or more by just risking $10 and than increased to $15 and so on just little steps forward was enough for more confidence to take risk.
Making Wise Decisions & Move I have Made so many blunders in trading but with Futures it Gets much better not entirely Yet.
For me futures is a way to look things deeper carefully focus more on Fundamentals aspect than technical. Always one thing I have realized in recent time is when I open a position than either it will tp or just SL cuz of going with clear mindset no confusions.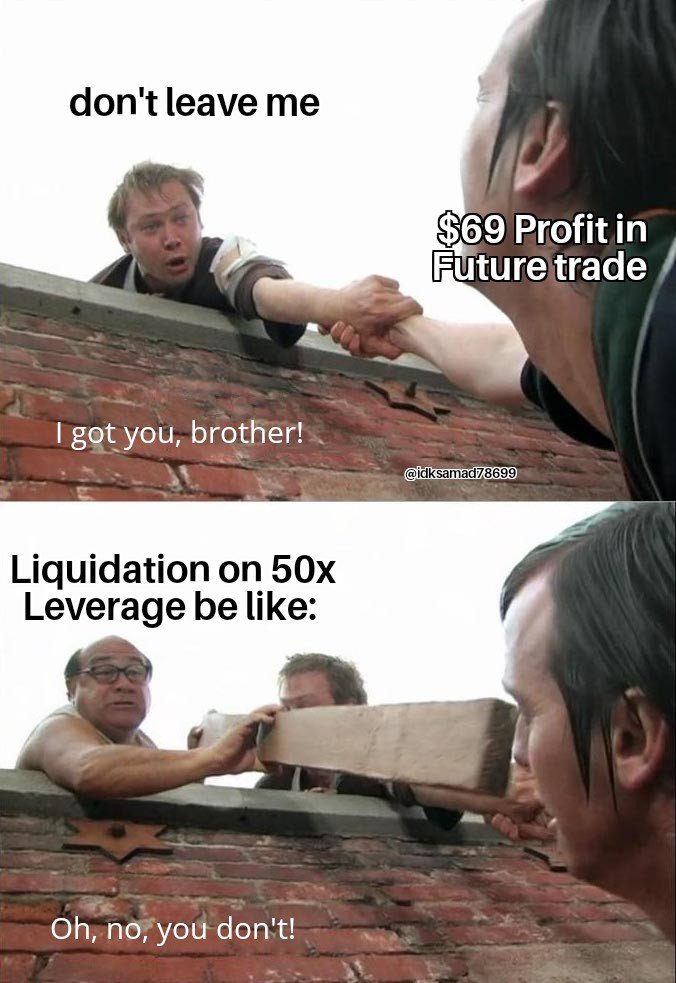 ---
Fin.
That's all I have learnt in recent time and yet need a long way to become more better and wiser but I'm not really big fan of future mostly stays in the spot without playing with fire.

I hope you have found this one based on my own experience interesting and do not forget to leave comment or any advice to improve more.
Thanks for reading.
Greetings.
---

All the content and images are mine except indicated. This is for entertainment purpose. Not a financial advice - DYOR. No copyright infringement intended. 21/12/2022.
Posted Using LeoFinance Beta
---
---