Sushi Swap Exploit - Revoke your Approvals
Today Sushi's approval contract was exploited and your funds might be at risk if your approvals are active. Sometimes crypto enthusiasts do not know what they give approval for when they connect a website to initiate transactions. It seems like today is one of the days that we all will remember the importance of revoking approvals on the platforms for specific crypto tokens.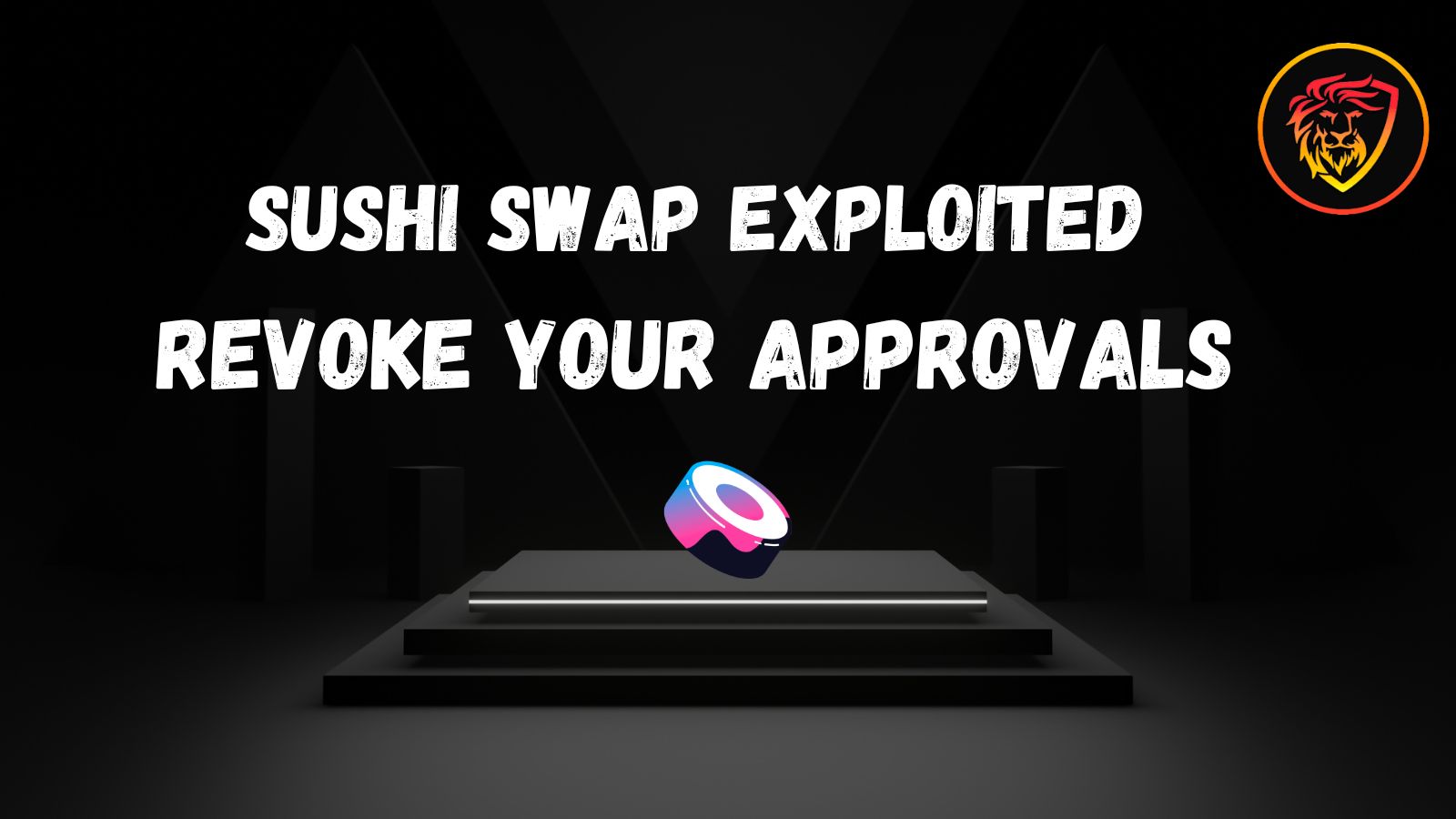 The exploit specifically involves the 'RouterProcessor2' contract, which is used to conduct trade routing on the SushiSwap exchange.
Security firm PeckShield flagged the contract and the developers of Sushi warned about revoking the approvals. Read Coindesk's new about the details of the exploit.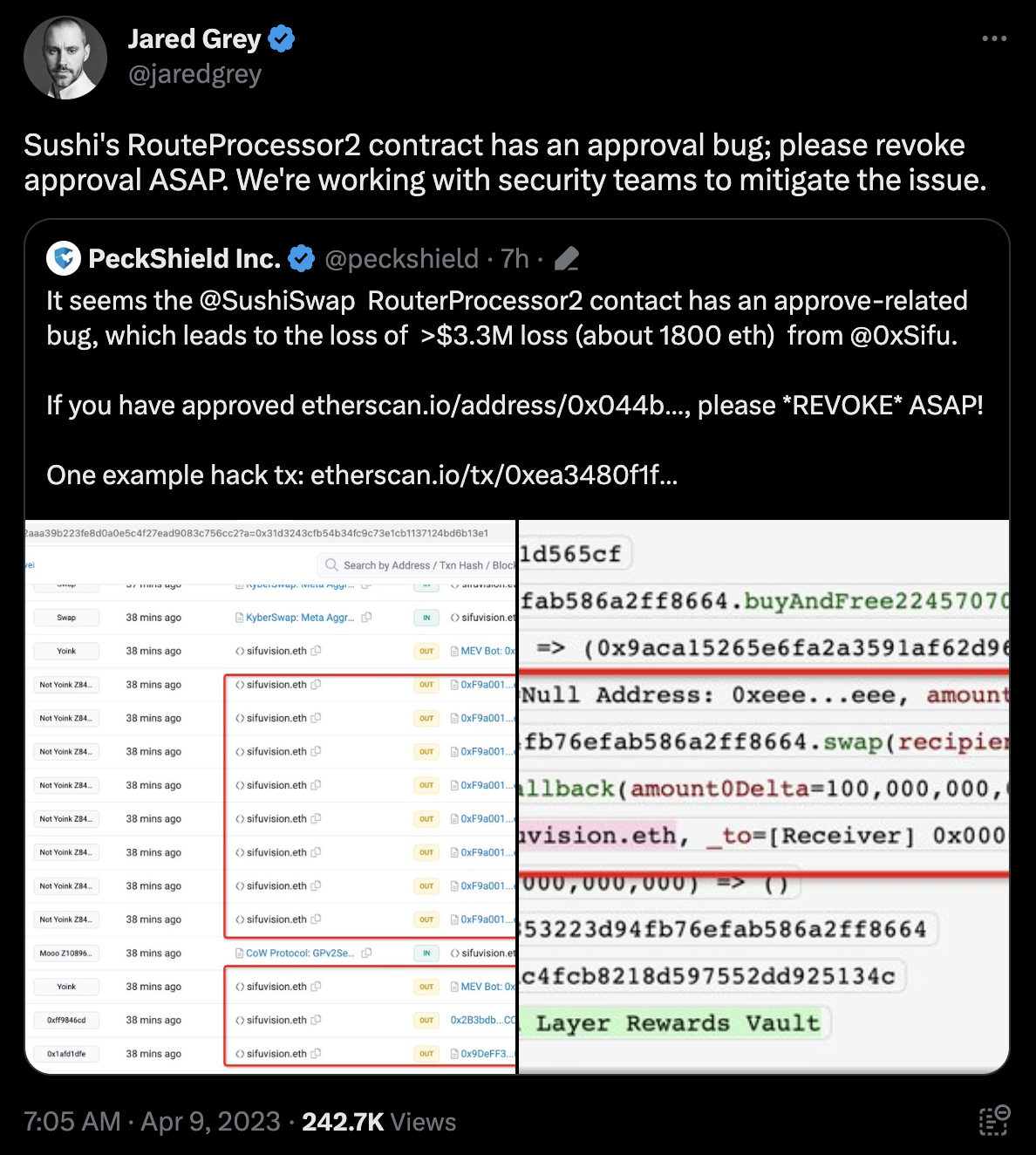 Here I'll briefly mention what you should do to be on the safe side. Let's see how to revoke approval on Sushi and other platforms easily.
Use Revoke . Cash
There are some addresses that are shared by PeckShhield to be revoked as soon as possible:
Please REVOKE the following addresses ASAP.
ETH: 0x044b7..7357
BSC: 0xd75f...6550
POLYGON: 0x5097...649a
AVAX: 0xbace...9c4f
FTM: 0x3e60...c715 - PeckShield's tweet
Step 1: Connect Revoke.Cash with your MetaMask

Step 2: Filter Allowances: Unlimited and Limited on each chain. Start with Ethereum, BNB Chain and Polygon if you mostly use these ones.
Step 3: Confirm the transaction initiated by metamask to approve the revoke order.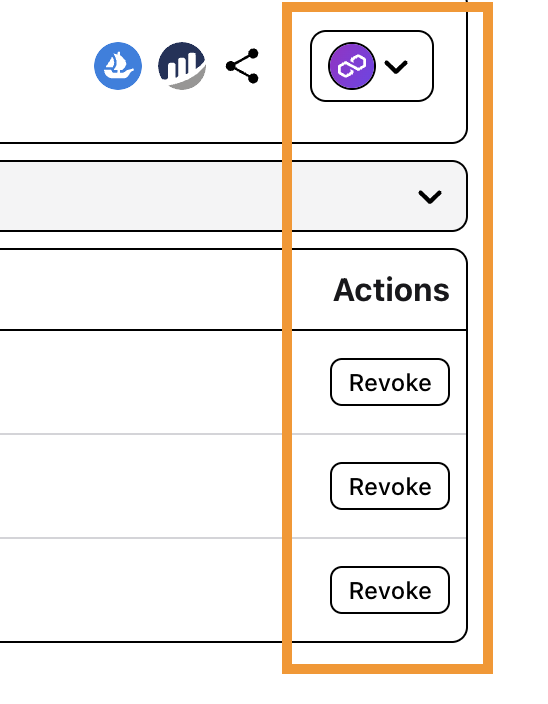 Make sure that all your approvals are revoked. I only kept curvefi but maybe I should clean them all.
After you are done with all these chains, you can also go to metamask and check your connected websites.
Finally, as a bonus, you can clean your connected sites as well. Staying safe in crypto is a hard stuff. Always spend extra time and take more precautions. Otherwise, there is no customer support that can help you 😅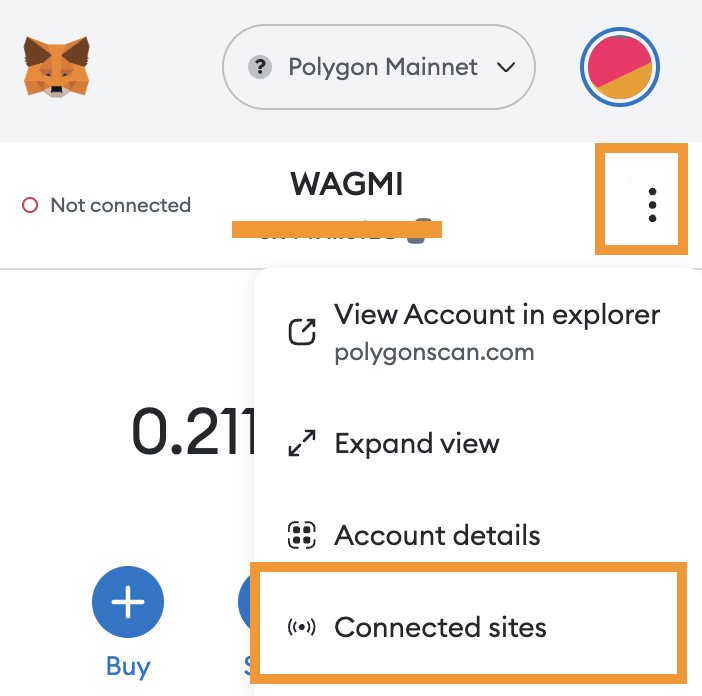 For each transaction, connect the website, approve the token, make your swap or initiate your transaction and after you are done, just revoke approval and disconnect the platform.
It may sound like extra burden but you are your own bank. Do your best guys!
Hive On ✌🏼
Posted Using LeoFinance Beta
---
---