LEO Airdrop - ZkSync' 03.24.2023 Announcement
Today Arbitrum made the long-waited airdrop. There are many people who earn thousands of dollars. As expected, Arbitrum is among the top 50 with its listing and the whole crypto market is filled with more liquidity thanks to the airdrop.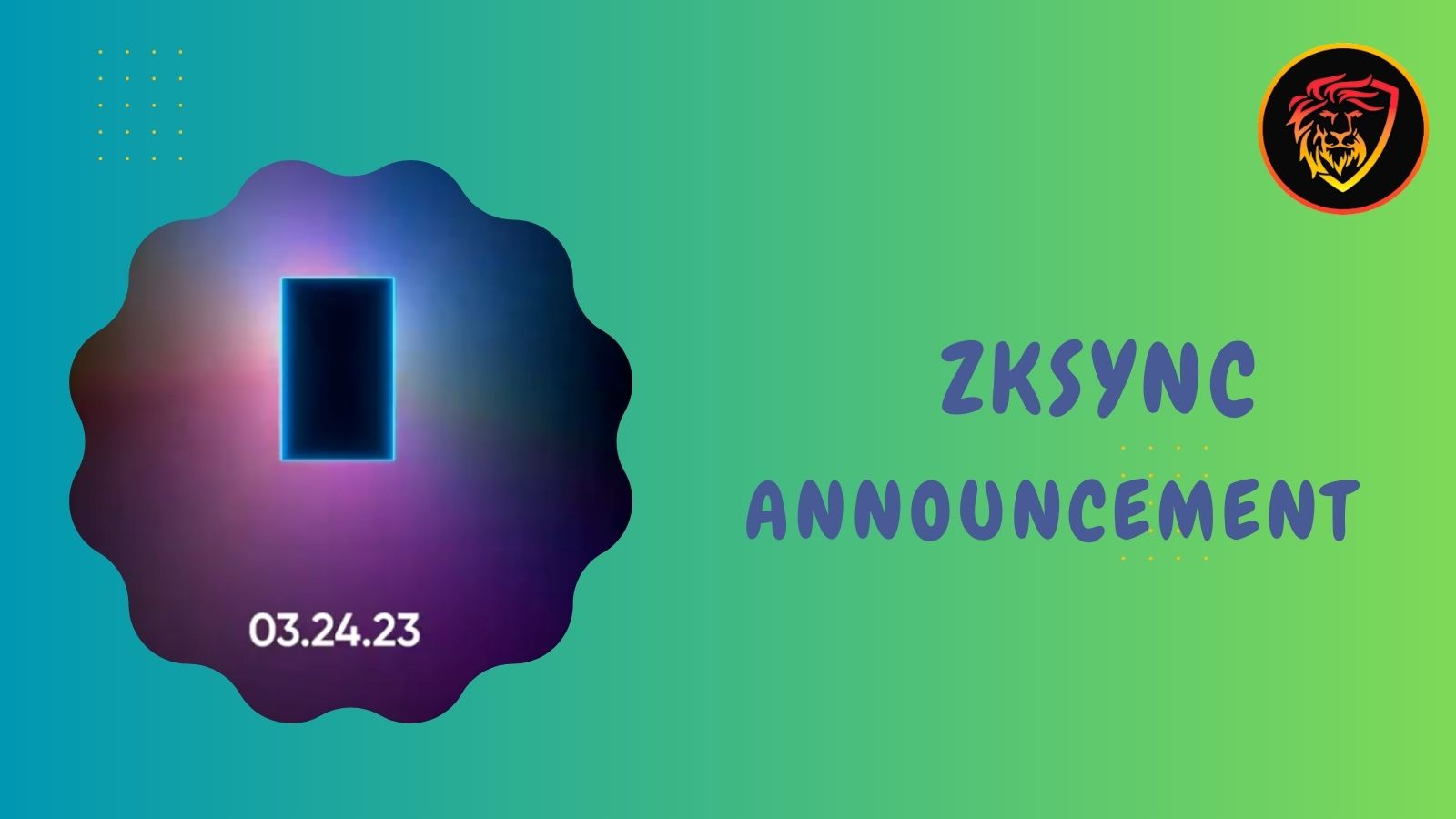 Of course, the hype of airdrops surrounds the ecosystem after seeing the recent airdrops of Arbitrum and Aptos. Also, several exchanges airdropped hundreds of bucks recently.
While all eyes are on the layer 2s, new blockchains, and De-Fi projects, these potential projects want to keep it hot and vivid. So, I expect lots of Tweets that they specifically share to excite the community members and get more attention via Likes and Retweets.
03.24.2023 - Launch of zkSync Era?
Though some people expect the news of the airdrop, I do not believe any project would dare to lose the potential they have immediately after the airdrop by Arbitrum. The projects are likely to come up with mini NFT distributions, quests, and community whitelists so that they reach more people.
Any project that chooses to airdrop its tokens may stay under the shade of Arbitrum considering its size.
The majority of zkSync veterans expect Lite v1 to end soon so that the Era phase is initiated. If you want to test Lite zkSync, check this link that I shared. There is also an ongoing testnet of zkSync but I do not think there will be something for those who still actively use testnet while the version Lite and upcoming Era are on.
Personally, I tested zkSync and I like it. It is a bit slow but a nice Layer 2 solution. If zkSync can advance via Era v2, we may focus more on this side. Even if you do not care about the airdrop, just try to bridge some ETH from Ethereum Mainnet to zkSync via the existing Lite v1. These advancements in crypto are mind-opening, as well.
Bridge some Ethereum
Create an NFT
Swap some tokens on zkSync.
Who knows, maybe you receive a nice airdrop even if there is nothing for airdrop tomorrow. However, most probably, there will be the announcement of Era v2 or NFT drop to the lite testers.
Posted Using LeoFinance Beta
---
---