Cine TV Contest #38: Nomadland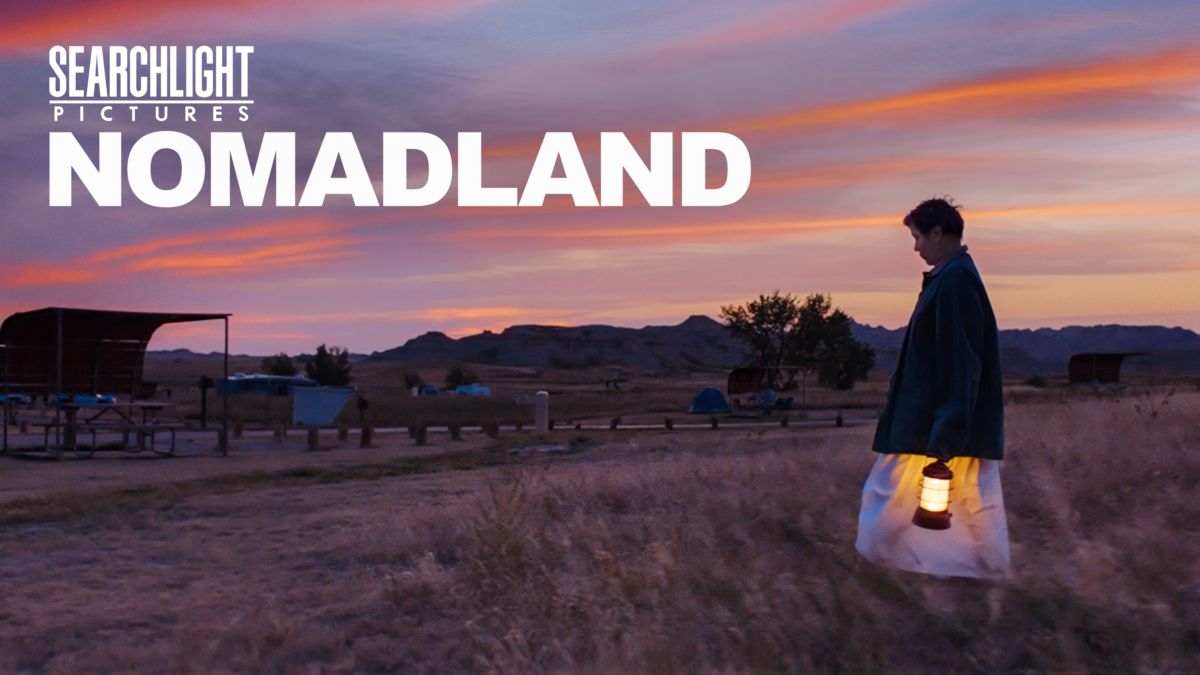 Happy monday everyone!
¡Feliz lunes para todos!
.
If there is a topic that I am very bad at talking about, it is about cars, it has been my weak point forever, I am not very attracted to the subject of cars, much less in the movies in which this subject is directly involved (Taxi, Baby Driver, Fast & Furious, among others).
Si hay un tópico en el que soy muy malo para hablar es sobre automóviles, ha sido mi punto débil desde siempre, no estoy muy atraído al tema de los autos, mucho menos en las películas en la que se involucra directamente esta temática (Taxi, Baby Driver, Fast & Furious, entre otros).
But I remembered while reading this week's contest post, that one of my films favorites of 2020 had a vehicle within its main plot, that's why I want to talk to you this week about the movie "Nomadland".
Pero recordé mientras leía el post del concurso de esta semana, que una de mis películas favoritas del 2020 tenía dentro de su trama principal un vehículo, por eso quiero hablarles esta semana de la película "Nomadland".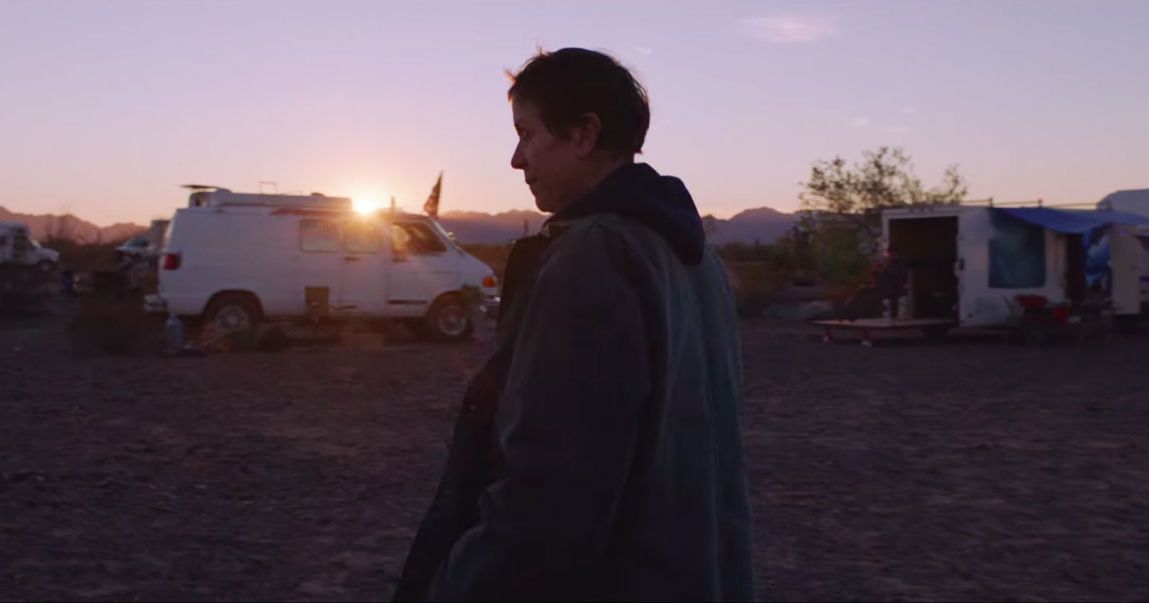 "Nomadland" narrates the life of a woman who finds herself in need of selling most of her belongings after losing her job due to the closure of the factory where she worked, plus the loss of her husband, He decides to buy a van to live in and travel across the United States looking for a new job while living his new life on 4 wheels.
"Nomadland" narra la vida de una mujer que se ve en la necesidad de vender la mayoría de sus pertenencias luego de perder su empleo por el cierre de la fábrica donde trabajaba, más la perdida de su esposo, decide comprar una furgoneta para vivir en ella y recorrer todo Estados Unidos en busca de un nuevo empleo mientras vive su nueva vida sobre 4 ruedas.
As you live your new life you begin to meet other people who are also living in vehicles and traveling across the country for different reasons, some of those vehicles are more fit for habitable conditions and some are not, the important thing here is that we see as a group of nomads take their vehicles and adapt it as a home.
Mientras vive su nueva vida, comienza a conocer a otras personas que también viven en vehículos y viajando por todo el país por diferentes razones, algunos de esos vehículos son más aptos para condiciones habitables y otros no, lo importante aquí es que vemos como un grupo de nómadas toma sus vehículos y lo adaptan como un hogar.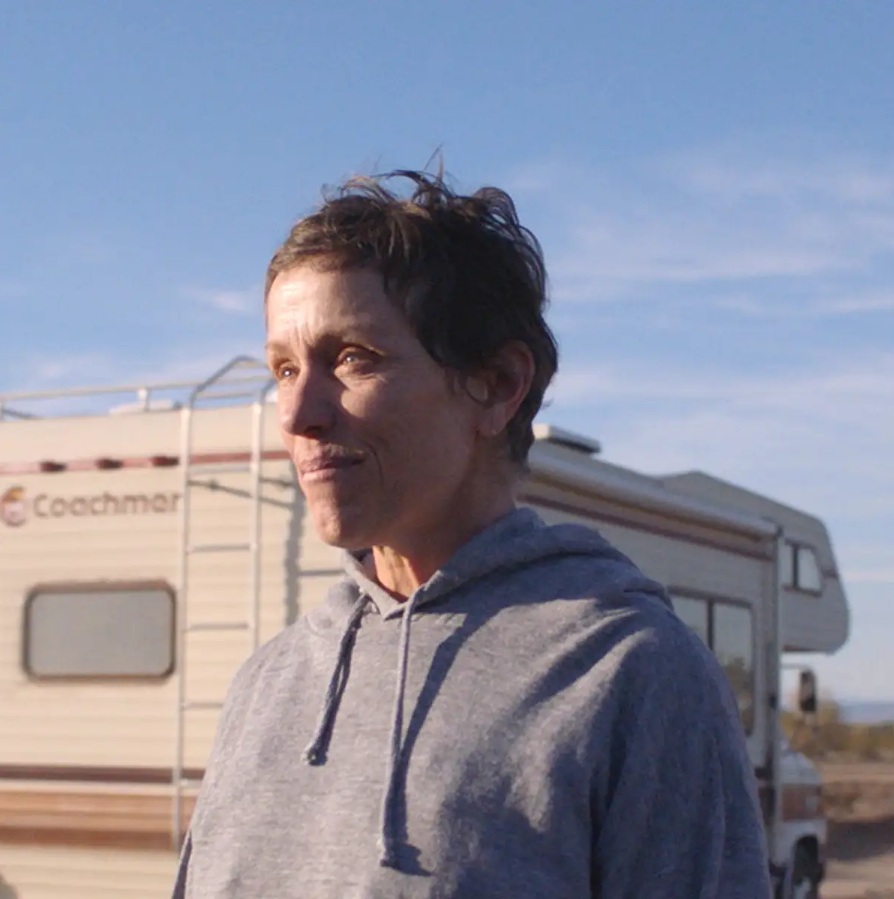 For some time in my life, what could be done with a van in terms of design caught my attention, turning it into a living space for traveling seems incredibly interesting to me. Seeing this movie stoked that attention a bit. The fact that it becomes a space that can be called home is something that stands out for me in this film, for many it may be just a vehicle, but for others it is their home.
Durante algún tiempo de mi vida, me llamó la atención lo que se podía hacer con una furgoneta en cuestión de diseño, volverla un espacio habitable para viajar me parece increíblemente interesante. Ver esta película avivó un poco esa atención. El hecho de que se vuelva un espacio que puede ser llamado casa es algo que sobresale para mi en esta película, para muchos puede ser solo un vehículo, pero para otros es su hogar.
I have never had the opportunity to see one of these vehicles transformed into a house but it would be interesting to see it and be able to better detail what it is like inside and learn in detail what the process of transforming an ordinary vehicle into a home on wheels was like. I don't know how much I'd be willing to pay for it but I would certainly consider it in the future, as long as I can put it to proper use, traveling across the country of course.
Nunca he tenido la oportunidad de ver un vehículo de estos transformado en una casa pero sería interesante verlo y poder detallar mejor como es por dentro y conocer a detalle como fue el proceso de transformación de un vehículo común y corriente a un hogar sobre ruedas. No sé que tanto estaría dispuesto a pagar por él pero sin duda lo consideraría en el futuro, siempre y cuando sea le pueda dar el uso correcto, viajando por el país, por supuesto.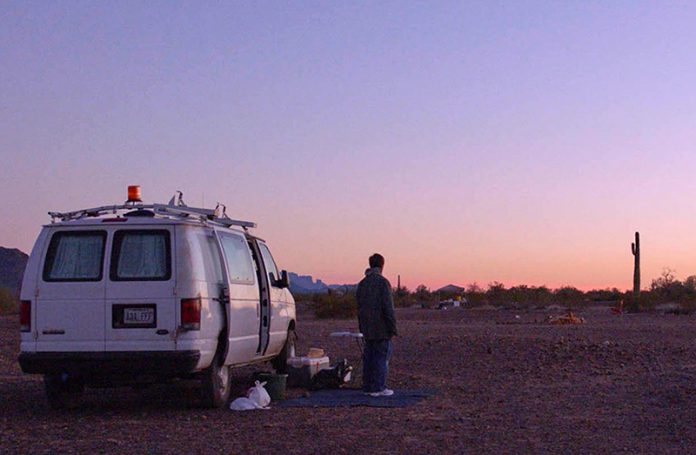 It is a very good option if you are looking for a movie that has a vehicle as part of its narrative. And if you're like me, you're not a fan of vehicles at all, you'll like this movie.
Es una muy buena opción si buscas una película que tenga a un vehículo como parte de su narrativa. Y si eres como yo, que no eres seguidor de los vehículos en absoluto, ésta película te va a gustar.
Have a awesome monday everyone!
¡Que tengan un excelente lunes!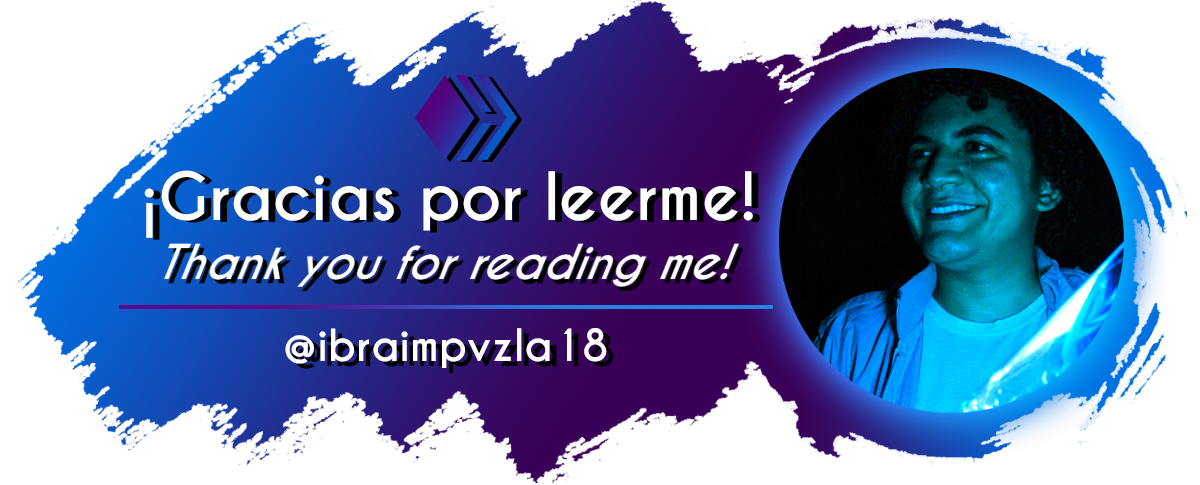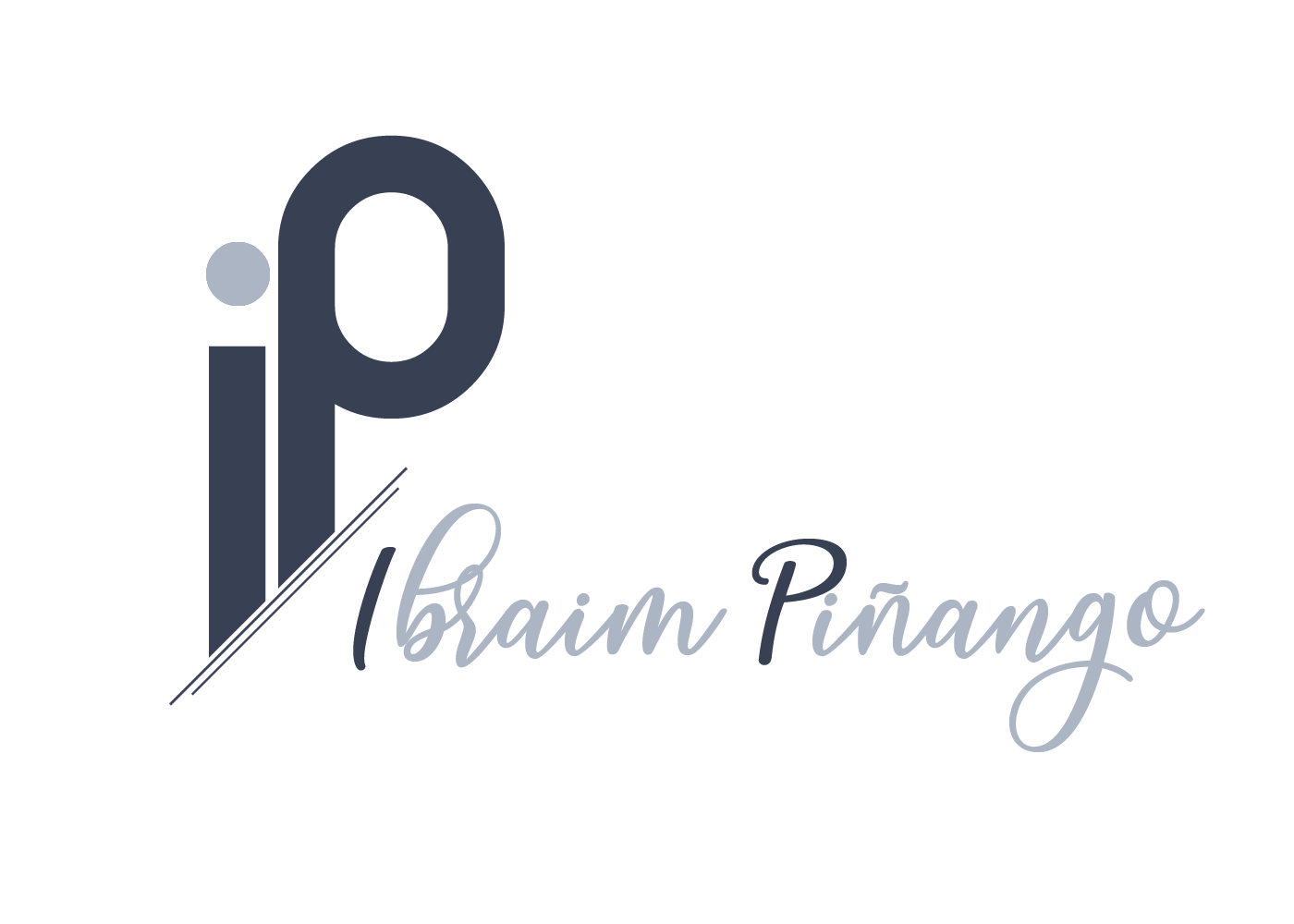 ---
---