His Shirt
There's one common habit associated with ladies in relationships in my country. Yes, I'm a lady, and I'm not shy about saying it because it's now seen as a norm; in fact, it's one of the perks of being in a relationship. You're wondering what this habit is? It's having access to your partner's wardrobe and carting away with any unisex shirt that you like. In fact, it may not be a unisex wear, basically, anything you throw on your body that suits you, and trust your partner to let you work away with it.
A while ago, I found myself tangling with this young guy who wanted something good in the future, but the future was disorganized just the way trading futures behave.
When we were together, I found one of his T-shirts so tempting, and I decided to claim it as his girlfriend, and it worked. Yes, the claiming was perfectly done without stress; I just demanded, and he said "It's all yours love".
Then, the spirit that goes around destroying relationships came knocking at our door and we both let it in and that was it! How a 1-year relationship was scattered just one week after I collected his T-shirt still baffles me up until now.
Here's what happened;
I was the one who initiated the breakup because I fell out of love, and during the whole breakup thingy I was mad at the things he spewed out, out of anger I promised him I would return his T-shirt to him which was my last looting and he boldly "okayed".
Although it was anger that prompted me to initiate the idea of returning his shirt, I also meant it because I don't like getting embarrassed or looked down on.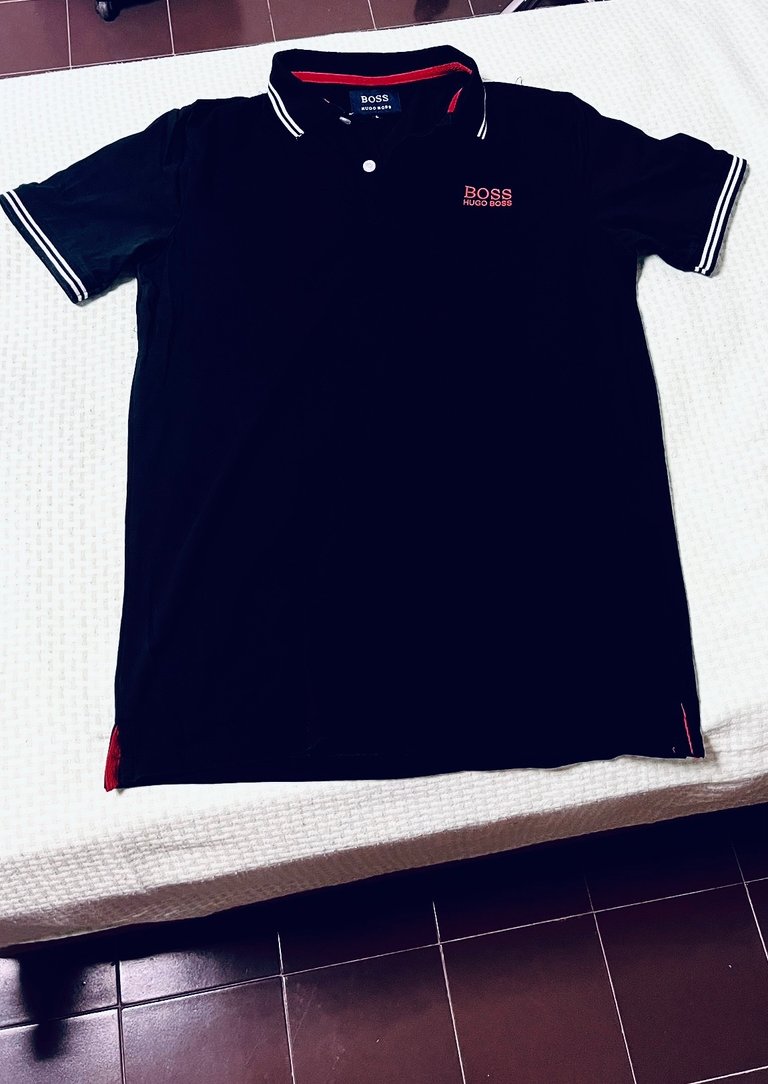 That day, I brought out the T-shirt to fold and put into a mini bag so I could return it, and the tempting shininess of the shirt held me bound. I began to nurture double thoughts. "Naaaah! I must wear this just this once, at least to get a good selfie with it before returning it," I said, nodding my head while admiring the T-shirt laid on my bed, little did I know that I was going to receive the embarrassment of my life.
I remembered that I had a group hangout with my friends and one of them was my crush at that time, so I made up my mind to wear my so-called Ex's "T-shirt" on that day, just one last time I said to myself.
The day came. I got dressed up, looked at myself in the mirror, and oh boy! I looked hot in my ex's clothes, I chuckled because I knew I looked super cute! I had a series of selfies taken before my ride came, and off I went.
It was a very popular restaurant in town. We got there to meet almost all the tables occupied except for the first set of tables at the entrance. We had no choice; we sat down, made our order, got served, and were eating and giggling when Nelson, my ex, the person I just broke up with, walked in.
Oh my! My heart ran out of my body, my countenance changed, and I began to fidget. I tried my best to hide my mood from the trio, but within a short while, they noticed and asked, "IB, are you okay?"
"Yeah, I'm fine," I sheepishly replied.
At that moment, I was praying in my heart, calling unto God not to put me to shame, and asked that Nelson never look towards my direction because Home girl was in his freaking T-shirt! his T-shirt I had threatened to return!
But it seemed like my prayers were not answered as he saw me and burst into laughter, he didn't stop there as he walked towards me and the group and said Hello to everyone. Colors drained out of my face, I was utterly embarrassed and wished the ground would not just open for me to fall in but for me to disappear into thin air that instant!
Image was mine except otherwise stated.
Thanks for stopping by
Loads of Love🥰🥰
XOXO
---
---