Cleaning an Overgrown Grass Airstrip - My Therapy #1 (With Video)

Hi Hive,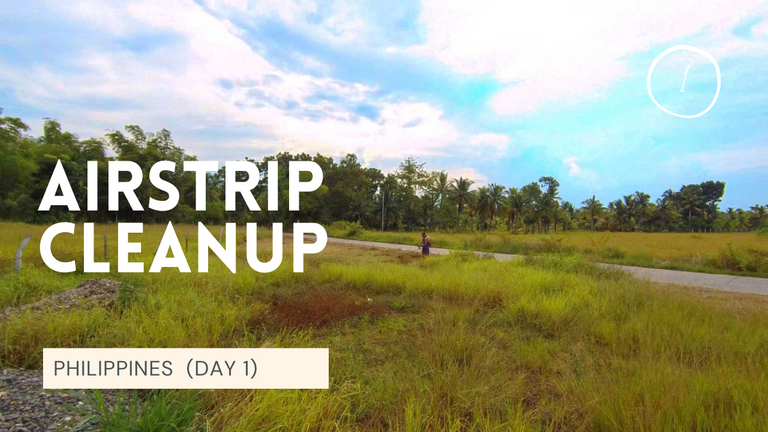 On December 31st 2020, I sadly had to close my business (No More Gyrocopter Flights...). I used to offer gyrocopter trial introductory flights to anyone interested to experience flying in this small aircraft and at the same time, discover the South Cebu (Philippines) landscape from a different perspective. The non-existence of tourists (my main passengers, mostly international) and the different lockdowns, both due to the pandemic meant that I was spending more money in running the operations as well as in maintaining the aircraft and the airstrip than I was earning.
During the months of January and February, I was able to do a few more flights with friends and also some passengers who had previously bought vouchers. On March 3rd, after my last scenic flight with a friend, I stored the gyrocopter in the hangar and closed the doors. This was the last time I opened the hangar's main shutter.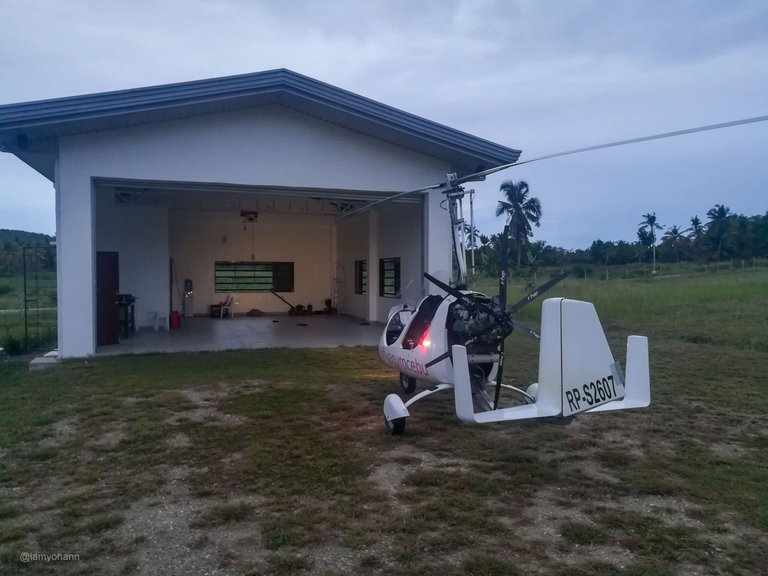 During the following month, and after moving house, @discoveringarni and I went a few times to drop some of our belongings that didn't fit into our new home.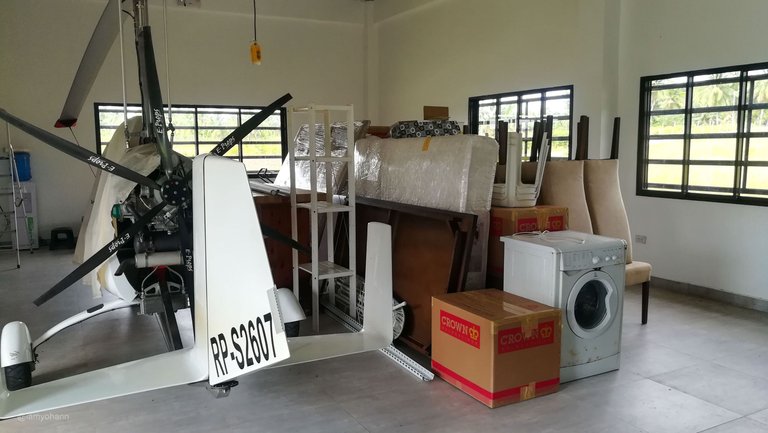 After that, I just ignored the place for several months. It was too sad for me to go there and see the aircraft knowing that I can't fly it anymore because of expired insurance. I can't renew it because it is just too costly and without any revenue, it's not worth it.
Sometime in July, I needed one of my tools which were in the hangar and so I decided to pass by and get it. What a shock when I arrived at the airstrip! The fence had fallen on lots of places, the grass was way overgrown at about 40 centimeters tall and the hangar was so dirty inside. The small lizards (common house gecko) and bigger ones (Tokay Geckos) have taken over the place and they have made a mess with their droppings.
The Whole Place Is In Need of a Deep Cleanup!
I knew that I needed to do something about it but I just couldn't get myself to start. Laziness and sadness were both the reasons why.
Then in early August, a very good friend of mine which I spent a lot of time with since I'd closed the business suddenly calls me and asks for my help. He has not been feeling well for a few days and needs me to drive him to the hospital in Cebu City. He has always been kind and generous to me and my family and I considered him as my best friend since @discoveringarni and I moved in the area so, of course, I helped him, even though I knew it meant I was taking risks with my health since his symptoms were all covid like.
His wife was with us in the van and we went to 2 hospitals but we were rejected in both places and we were informed that all the hospitals were full and not accepting any new patients. After buying a tank of oxygen and borrowing an oxygen concentrator from a friend to help him with his breathing, we had no choice but to go back home. That was the last time I saw him. Even though he was able to get admitted to a hospital a couple of days later, he passed away 2 weeks later.
The whole time I drove him and his wife, I wore my face mask and washed my hands every now and then but that wasn't enough. Five days later I started showing symptoms. As a precaution, I had already isolated myself from my wife and my daughter so I just stayed in quarantine in my daughter's bedroom and started my prescribed treatment. I'm one of the lucky people who only had mild symptoms and so after 10 days without symptoms, I came out of my quarantine and stayed at home for a few more days. Then I resumed a normal life. If I could call it that because I had just lost my best friend. It really affected me and still does when I think about him.
After being stuck in a 12 square meters room for almost 2 weeks and losing a close friend I wasn't feeling well mentally. I needed a breath of fresh air and something to keep my mind occupied with something else. That's when I decided that I would go to the airstrip every now and then and start cleaning up the place, returning it to how it was before. This was going to be my therapy. At the same time, I thought that it might be a good idea to record the progress.
Enjoy day 1 of the cleanup!
It was actually the second day but I failed to record the first one, so... 🙂
Feel free to subscribe to the channel for the upcoming videos.
Thanks for reading all the way. Talking about what happened (or writing in this case) helps me deal with grief.
---
---