Cleaning an Overgrown Grass Airstrip - My Therapy #2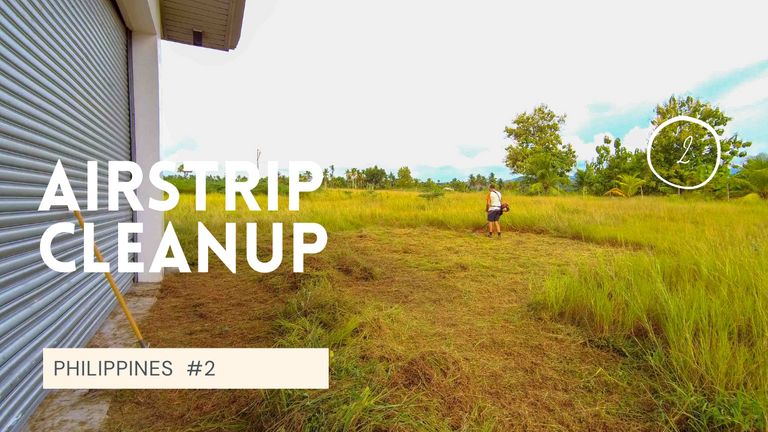 Hi Hive,
I have ignored the airstrip and hangar for about 6 months and as a result, nature took over. With a fallen fence, tall overgrown grass, and a filthy hangar, the whole place is in dire need of a cleanup.
My plan was to first clean the parking area which I took care of in the first part. Now, my focus is on the runway. Who knows? Once it's all clean and clear of any hazards, I might do a thorough maintenance on the gyrocopter and then go fly it.
In this part 2, I'm starting from the hangar shutter and making my way towards the runway. The grass is so thick and tall in some areas that it takes me a lot of time to take care of 200sqm only.
The good thing is I'm not in a hurry.
Enjoy part 2 of the cleanup!
OCD people (and I don't mean the Hive OCD community members 😁) may find the video oddly satisfying.
Feel free to subscribe to the channel for the upcoming videos.
Stay tuned for part #3 next week. Thanks for watching!
---
---