Cleaning an Overgrown Grass Airstrip - Installing the Lawn Mower Engine - #5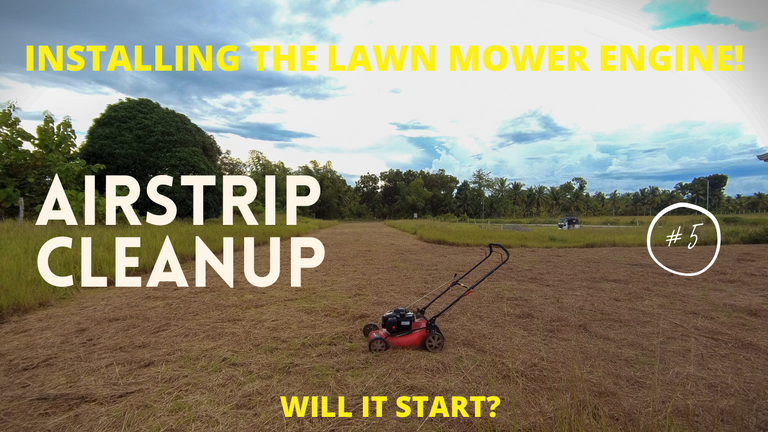 Hi Hive,
Welcome back to the airstrip cleanup. This is part 5.
Why a Cleanup?
I have ignored and neglected the airstrip and hangar for about 6 months and as a result, nature took over. With a fallen fence, tall overgrown grass, and a filthy hangar, the whole place is in dire need of a cleanup.
Where Are We So Far?
At the start of this video, the bottom part of the runway, starting from the hangar, is almost completely taken care of.
In this part 5, I'm taking care of the little area I wasn't able to trim last time and then I install the lawn mower engine. After making sure the new engine (Briggs & Stratton 500e series) runs smoothly, I put it to the test and start mowing the runway.
It honestly feels great to see the progress after every day of work and I'm pleased to see that half the runway is back to what it used to be. When the other half is done and after some maintenance on the gyrocopter, I may be able to take you all on a flight with me.
Let's not get ahead of ourselves though, there is still a lot of work to be done.
Enjoy part 5 of the cleanup!
---
---