Cleaning an Overgrown Grass Airstrip - #3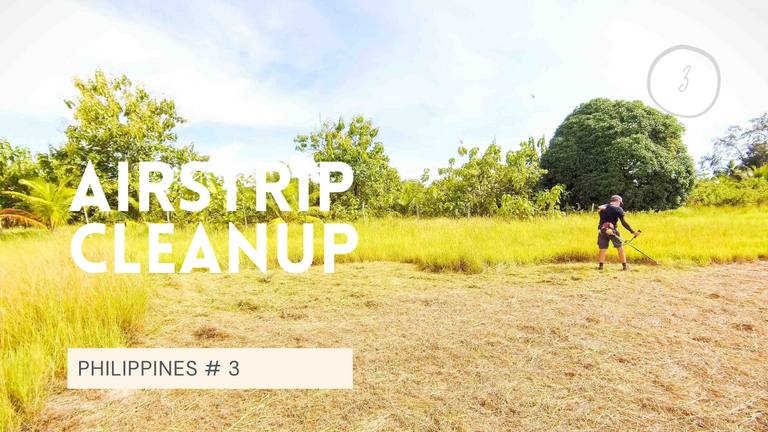 Hi Hive,
Welcome back to the airstrip cleanup. This is part 3.
Why a Cleanup?
I have ignored the airstrip and hangar for about 6 months and as a result, nature took over. With a fallen fence, tall overgrown grass, and a filthy hangar, the whole place is in dire need of a cleanup.
What's the plan?
So far I have taken care of the parking area which you can see in the first part and then the front of the hangar towards the runway in the second part.
The focus now is on the entire runway.
In this part 3, armed with my grasscutter, I make slow progress trimming the grass on the runway towards the west.
The runway was never properly delimited and now that the grass has grown homogeneously on the whole land, I find it hard to figure out the side boundaries and cut in a straight line. I'm hoping I will be able to correct this once I manage to clean the whole length. With the little amount of work I'm able to achieve every time, it does look like that's going to take a while though. 🙂
Enjoy part 3 of the cleanup!
OCD people (and I don't mean the Hive OCD community members 😁) may find the video oddly satisfying.
Feel free to subscribe to the channel for the upcoming videos.
Stay tuned for part #4 next week. Thanks for watching!
---
---