Hello October | LarryIsAlive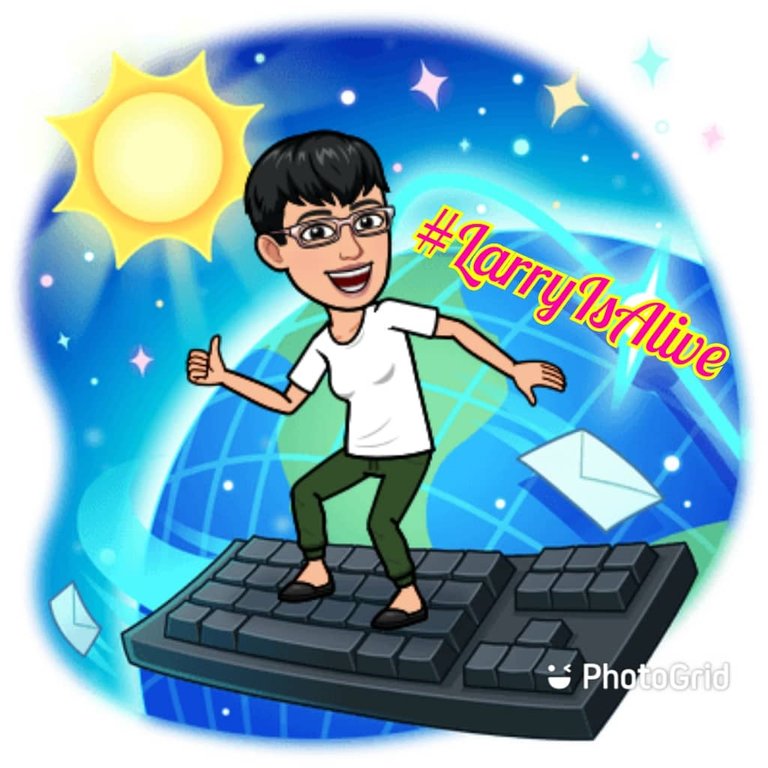 Hello October! This is it. We're down to the last quarter of 2022. So, have you started assessing your accomplishments? How about revisiting the goals that you have set at the start of the year? I hope that once you sit down and work on it, you will realize that you have done much and can still do more. Do take time to treat yourself and give yourself a pat on the back.
A new month also means I change my cover photo for the #LarryIsAlive posts. That's taken from Bitmoji.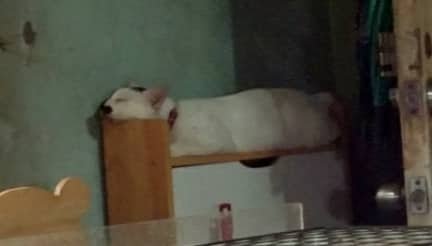 For this weekend, my daughter is attending some convention so she's away from home for two days. I'm sadly home alone for Saturday night movie. I can, however, watch some series that she set up for me. I'll get to that once I have done the daily routine. I'm not totally alone as I do have the kitties. I'll be busy as usual with feeding and cleaning. Bon's photos were taken by me earlier. I sent them to my daughter who is missing Bon already. LOL! We have downsized the shoe cabinet so it now feels like smaller than Bon. He tries to take a nap on top of it nonetheless. I think that's just too cute.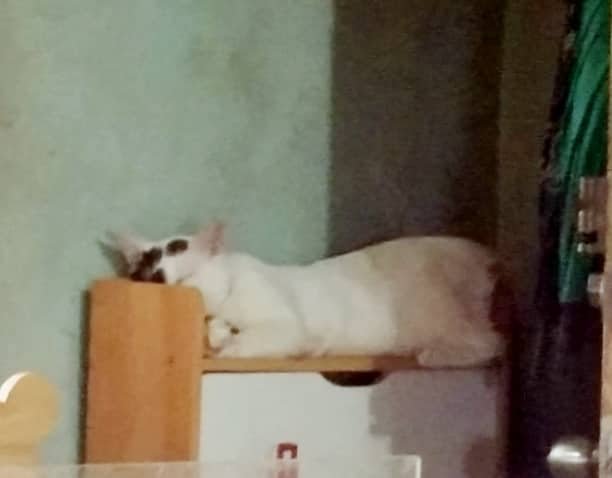 Here's another adorable photo as Bon tries to fit on top of the cabinet. LOL! I'm glad I took the photos right away. He soon moved to the floor where he could stretch out as he sleeps.

All righty, let's move to my #LarryIsAlive quest. I did manage to complete the monthly goal on LN before the system cutoff for another new month. Here, I'm back to a new start for a new month. To recap, I now have roughly 6.4K LN tokens and 2.75K CTP tokens on LN alone. The rest of my CTP tokens are on hive-engine. Daily and weekly goals have now been achieved. The weekly one resets tomorrow. LOL!

LL daily surf has been reached. I'm 60% of my target for another conversion. I think I need another week before reaching it, so that will be on another update. For the meantime, #rinserepeat mode on.


Daily 1K bonus for logging in is still in effect. In addition, there's double points for surfing on TAB. I'm trying to take advantage of it to gain more points for October. As you can see on the screenshot below, stat has been reset for a new month.


On FAFY, I'm back to accumulating reward points once more. Target of 1K for October. As you can see, I'm back to 60 points per day. On top of that, there's the daily log in bonus that you can claim. Claim it for 30 consecutive days and you will receive more advertising credits. Today, I missed out again on one of the prized pages on the block ad clicks. Too bad. I thought I'd be able to find all the prizes as I had the past two days. Well, I'll try again tomorrow.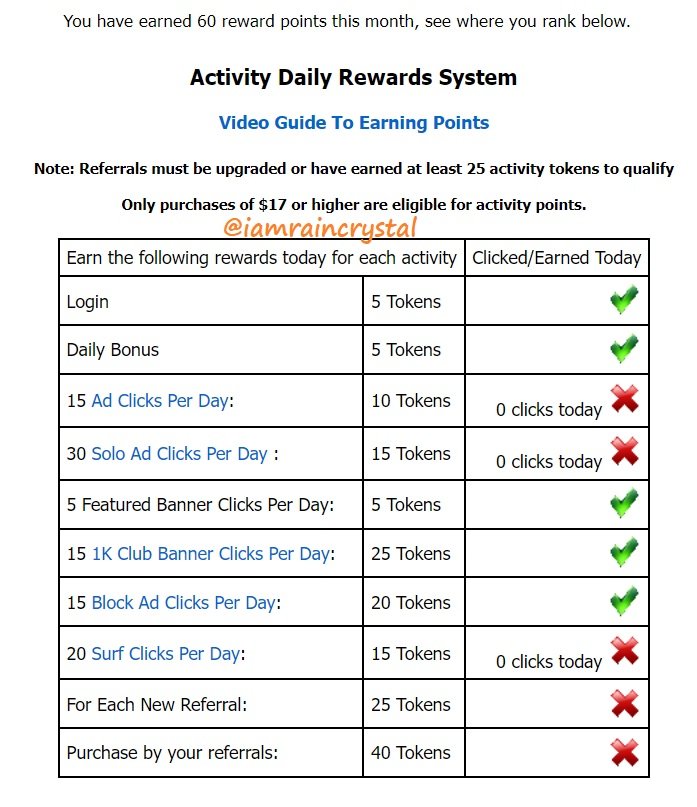 Aside from my usual routine, I still plan on chilling and relaxing tonight. It will be quieter as my daughter is away. We were just on video call earlier in the night. I guess she misses me and the kitties too. LOL!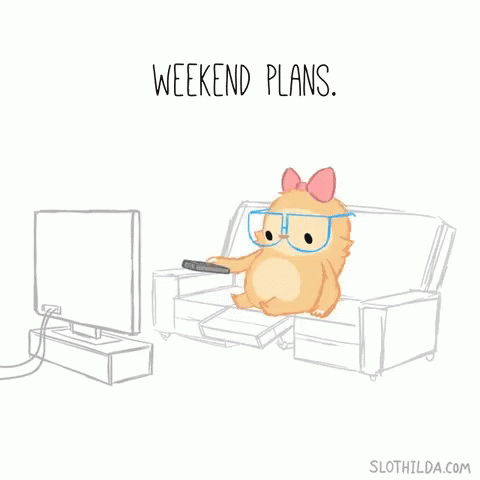 That's it for Saturday night. Enjoy your weekend. I'll be back tomorrow for another #LarryIsAlive quest post. Till then.. ta-tah!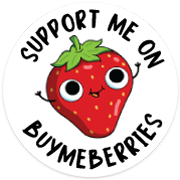 My books are now available: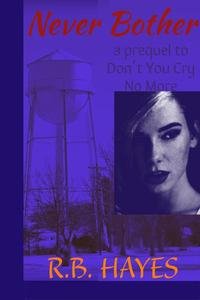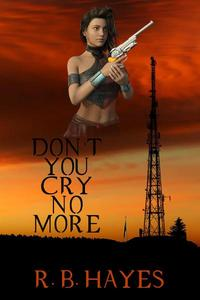 ---
DYCNM Book cover design by @viking-ventures
More credits: Commissioned Cover 1, part 3 - Viking Visual Art Tutorial
NB Book cover design by @ilovewintergem
---


I'm on HIVE 'coz of:
Documenting my life's journey:
I started a series since October 2018...
Follow my channel on LBRY ===> @lifeingeneral
BTC address: 3Nu6g6pRbypgASwgEBJaMyUzWKQnzYEkKY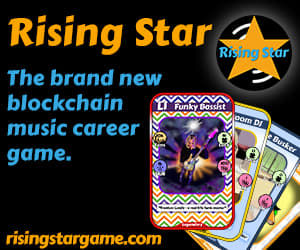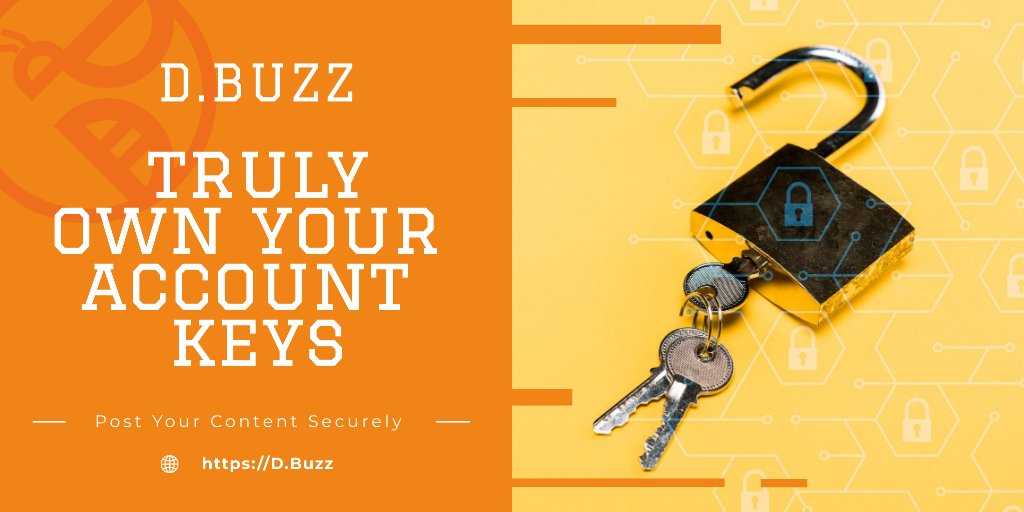 ---
---