Wednesday Walk at Wangsa Siaga Park and Basketball Court
This time, let us visit a park I recently fell in love with — a community park at a neighbourhood called Wangsa Siaga.
Location: Taman Wangsa Melawati, 54200 Kuala Lumpur, Federal Territory of Kuala Lumpur.
We were here to celebrate our nephew's birthday, beautifully and creatively organised by @happycrazycon. Perhaps, let me show you some photos related to the birthday boy first before we explore the park.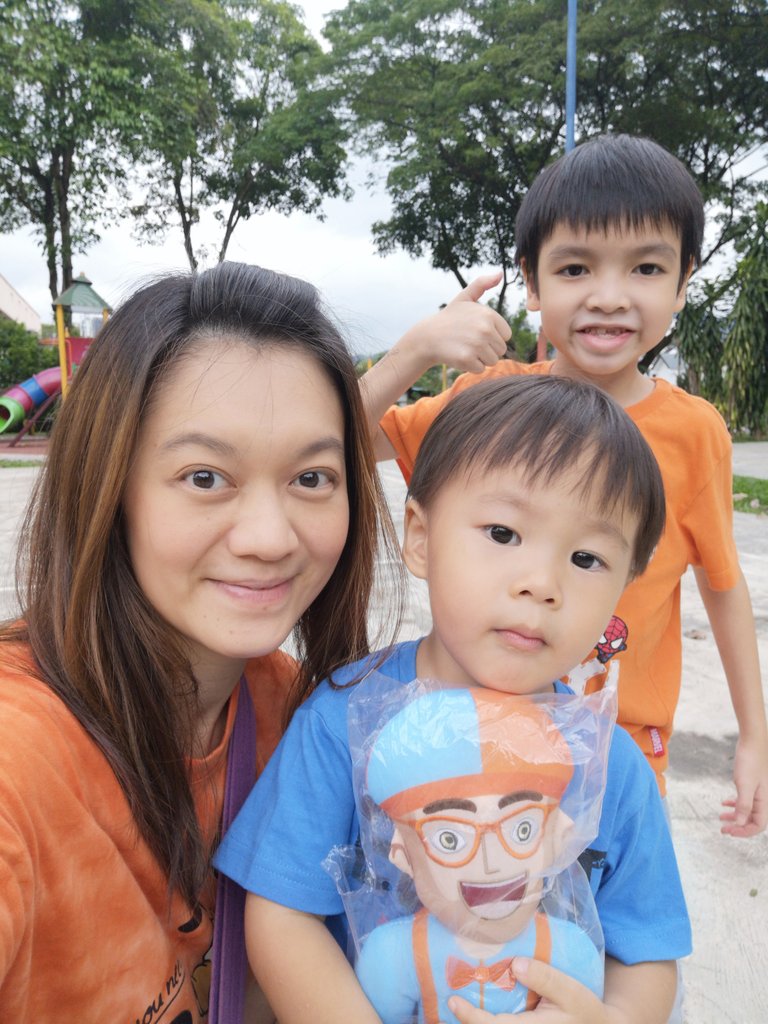 My adorable nephew turned 3 that day and he loves Blippi, hence you notice the theme here followed Blippi's colour. Blue and Orange. We wore orange too to fit the theme. And our soft toy Blippi for him as his birthday present.
Happiest 3rd Birthday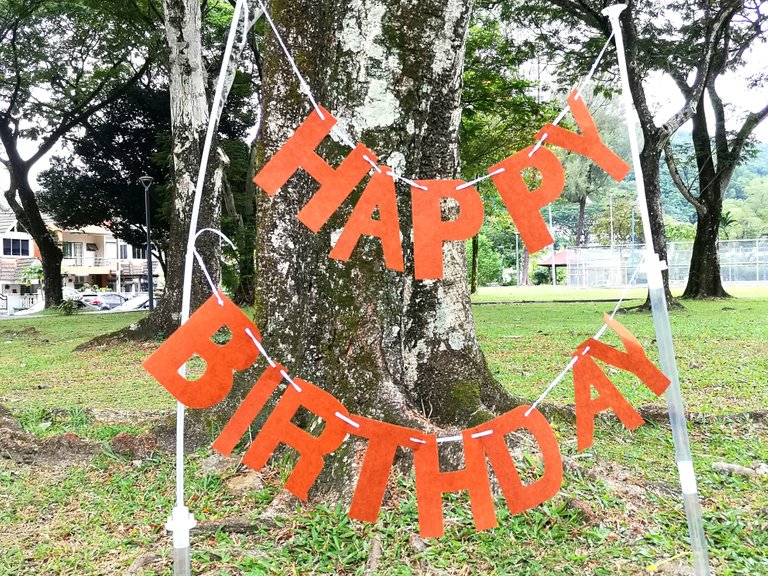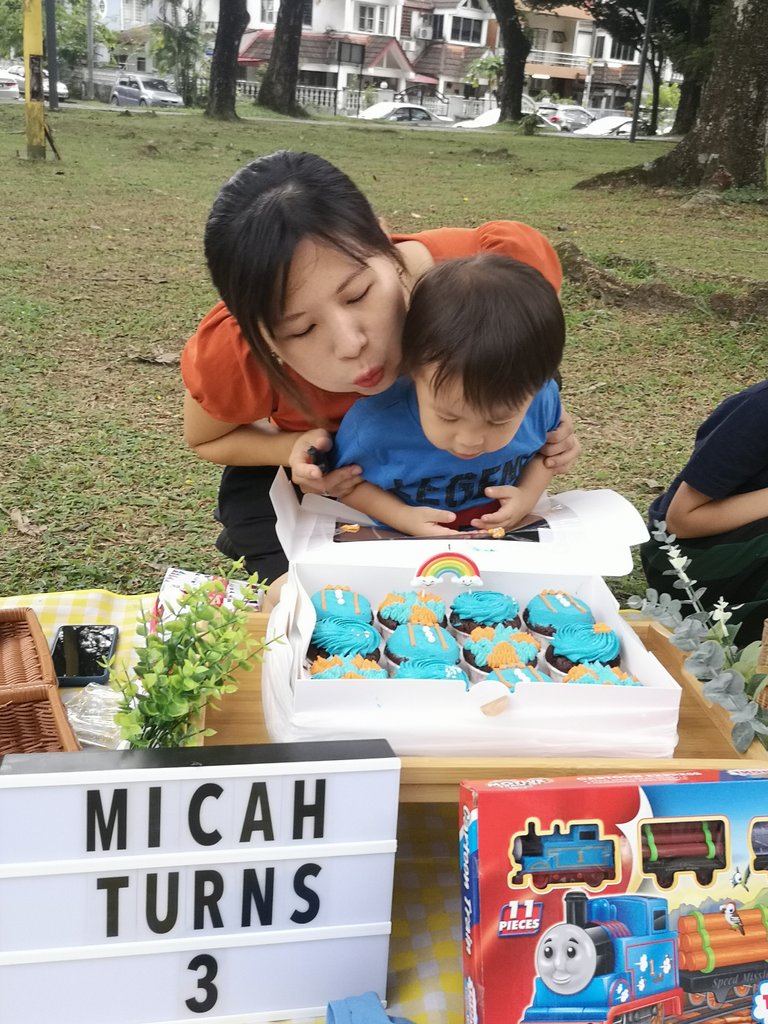 Colourful Macarons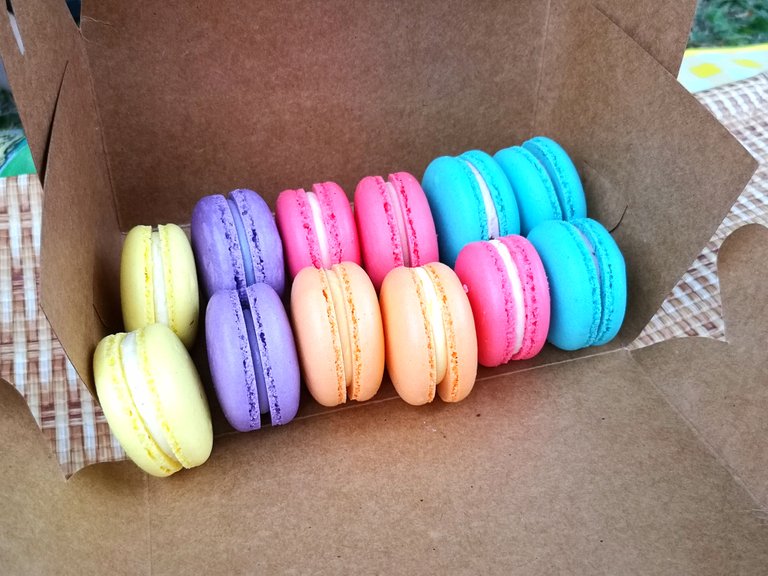 Beautiful Cakes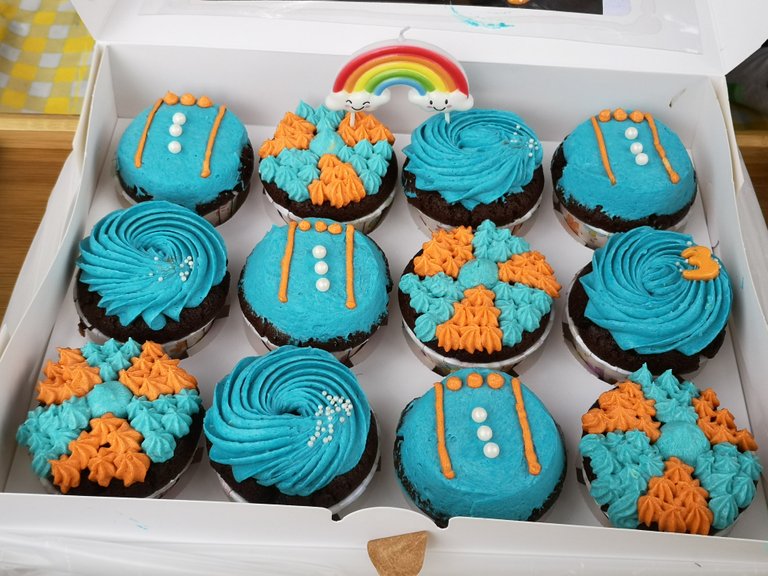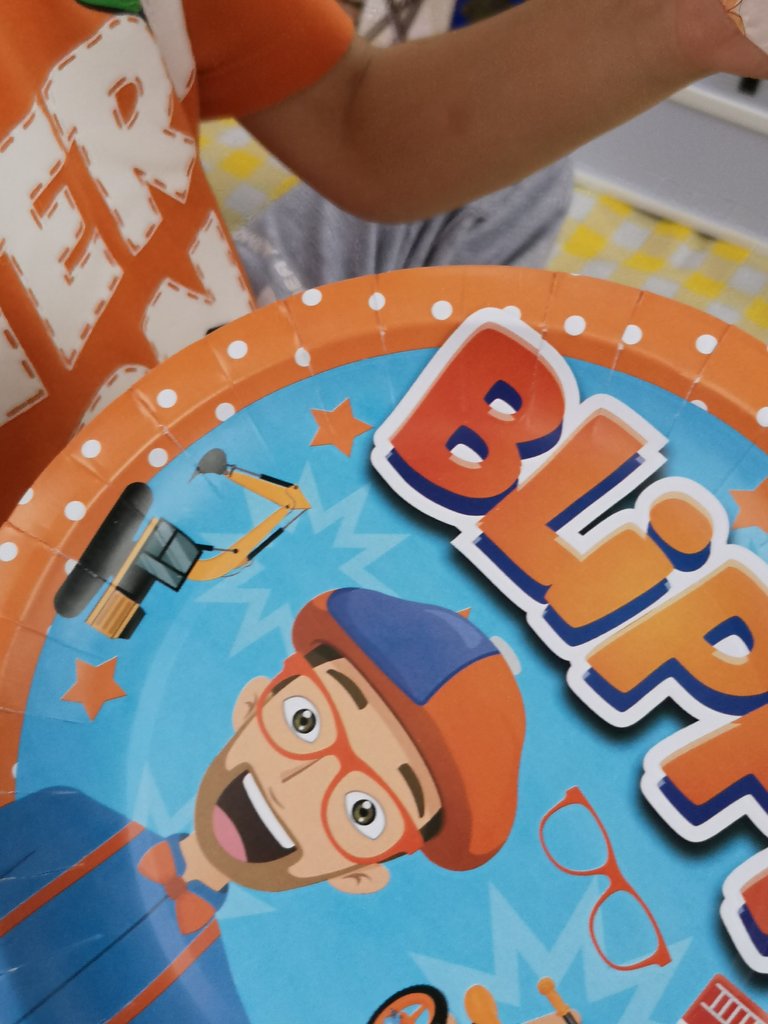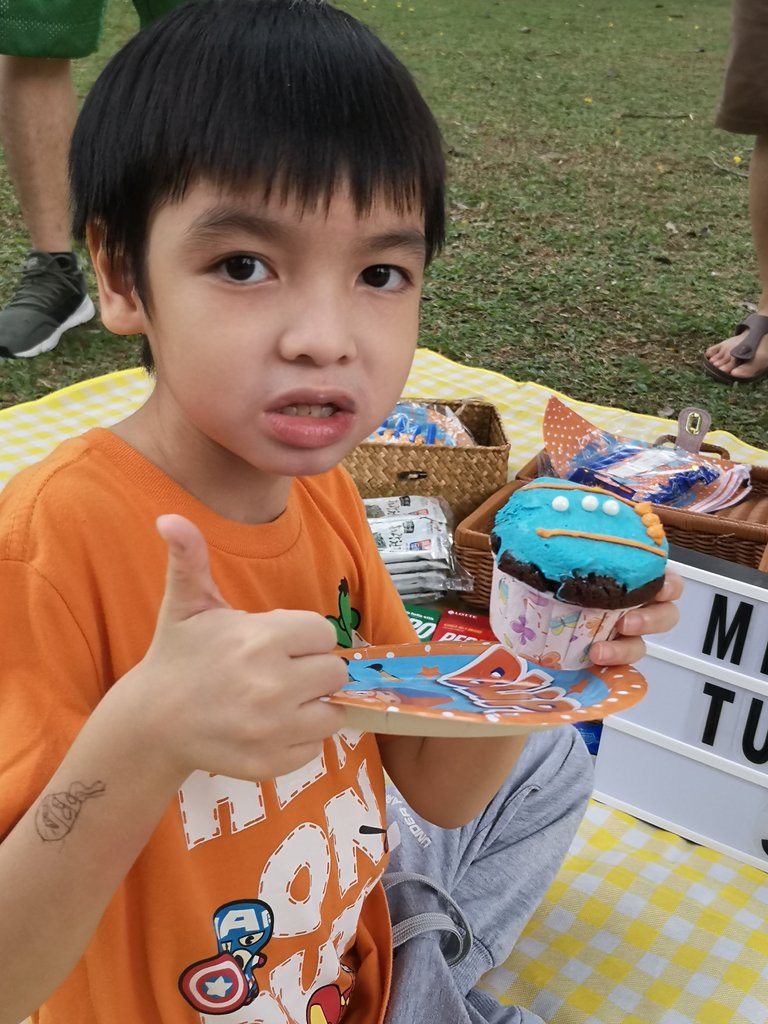 Let's Walk The Park
---
WANGSA SIAGA PARK
The park is spacious and clean, great enough for young and old. Wide space of green pastures, almost felt like could lie down and roll on the grass like those scenes I saw in movies. Haha.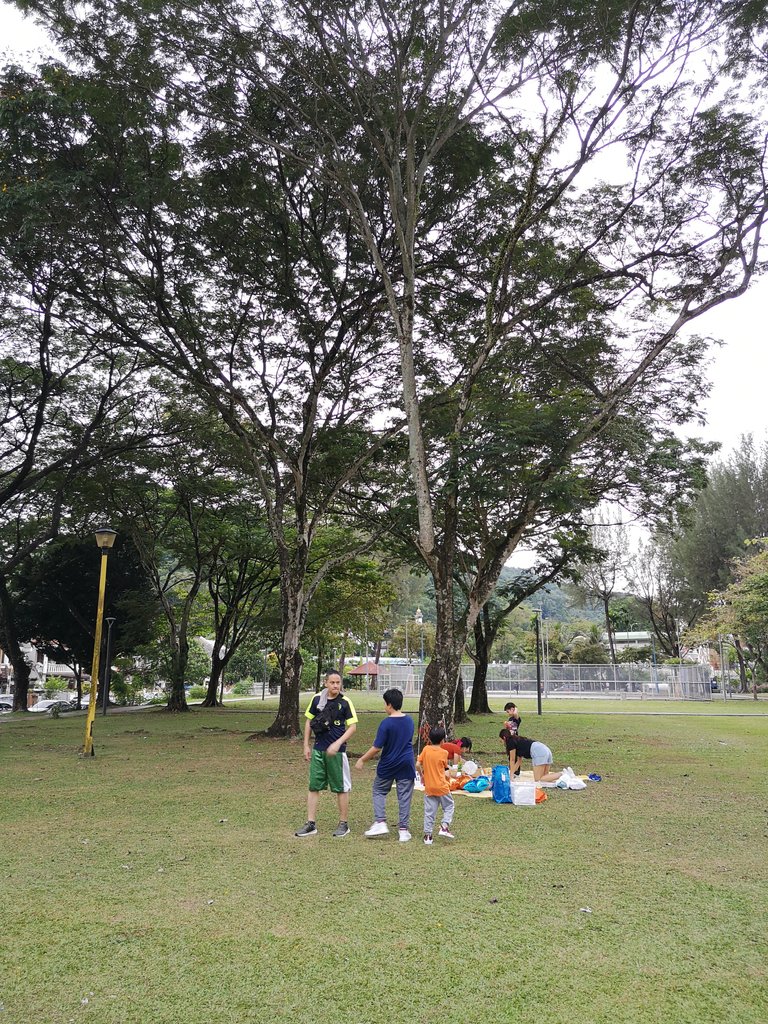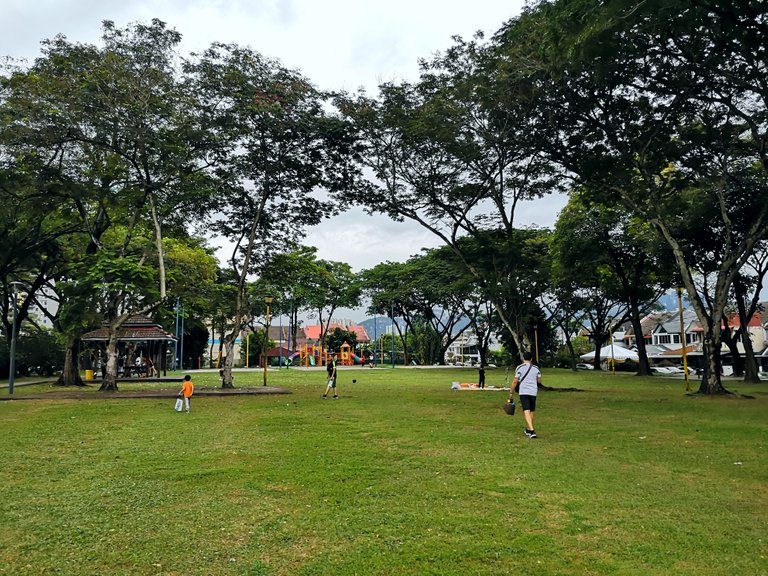 Basically, this wide space of green pastures is in between the playground park and the basketball court. Let's walk at the playground side first.
I personally think this playground is well-maintained, the slides and swings and amenities are working well.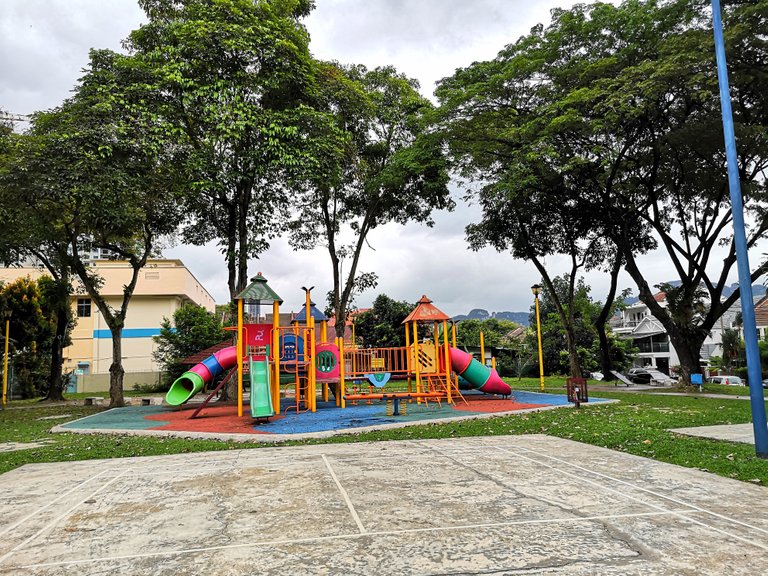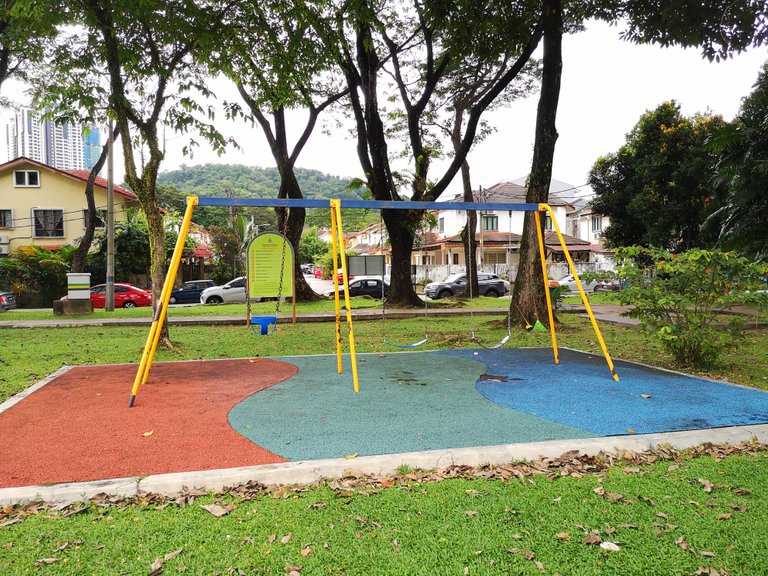 The children truly enjoyed their time here.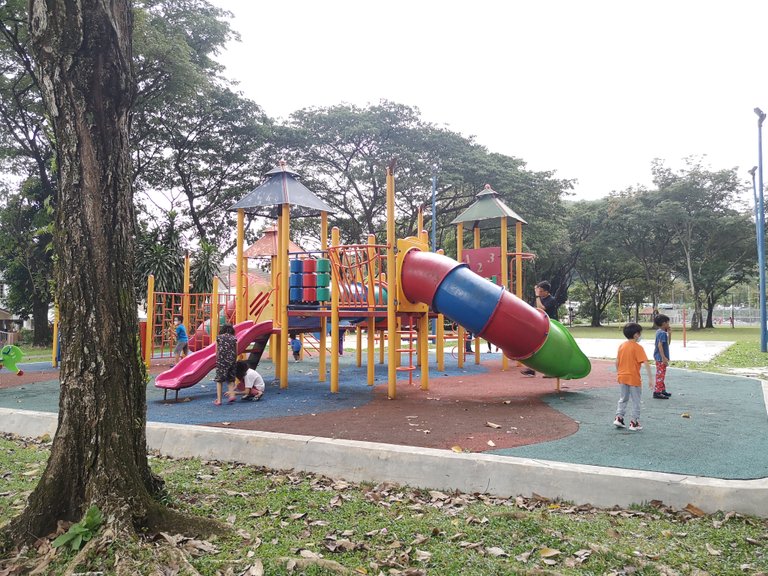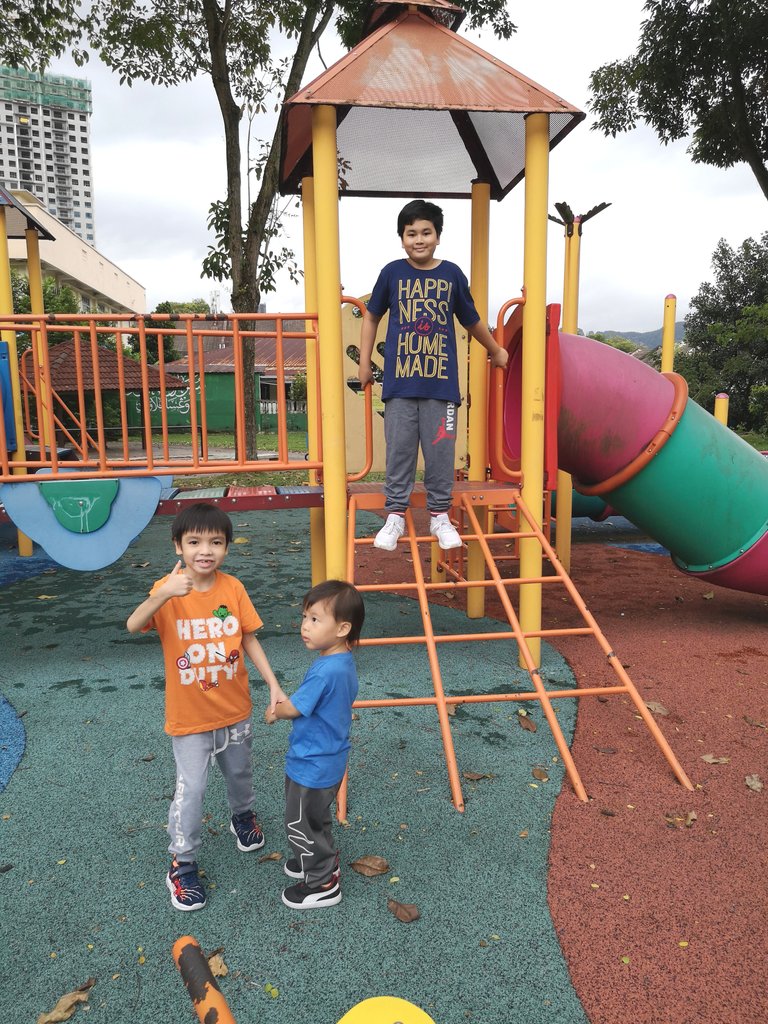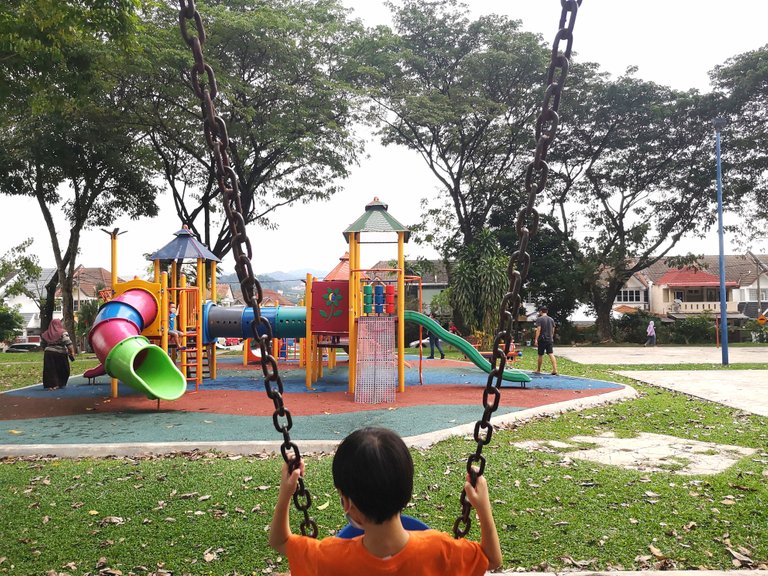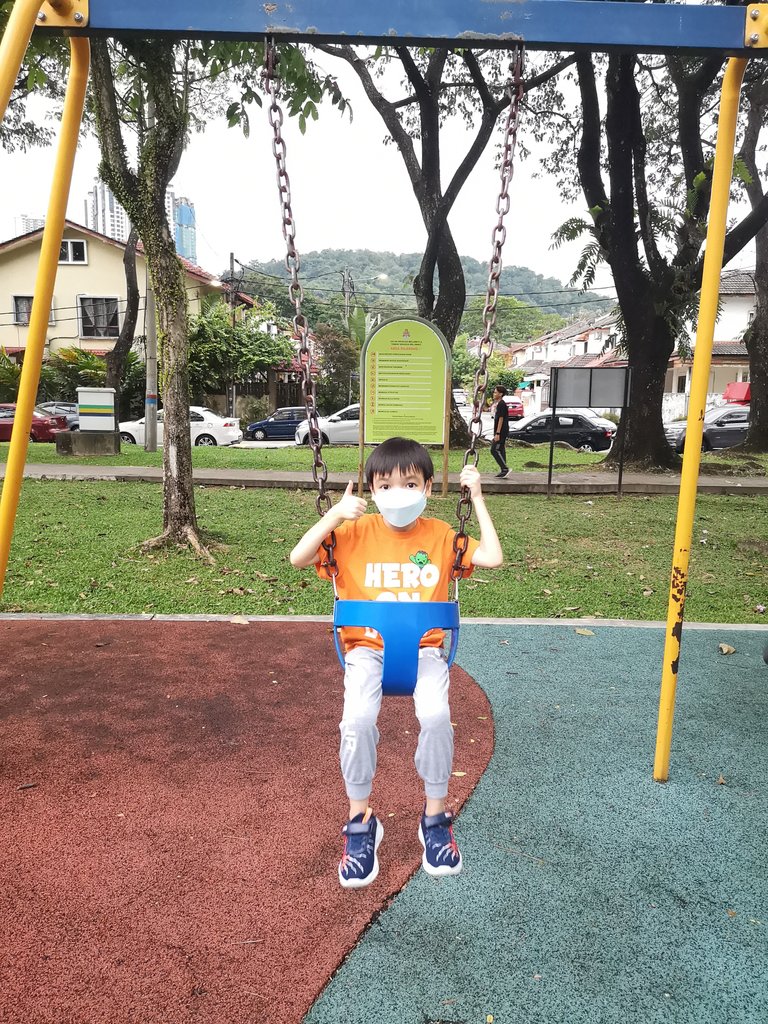 There is a walking path for people to walk on it barefoot for sole massage.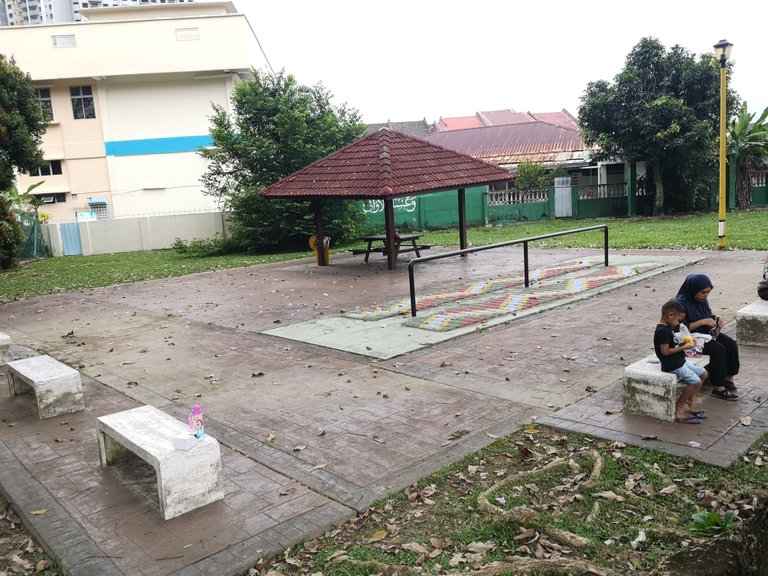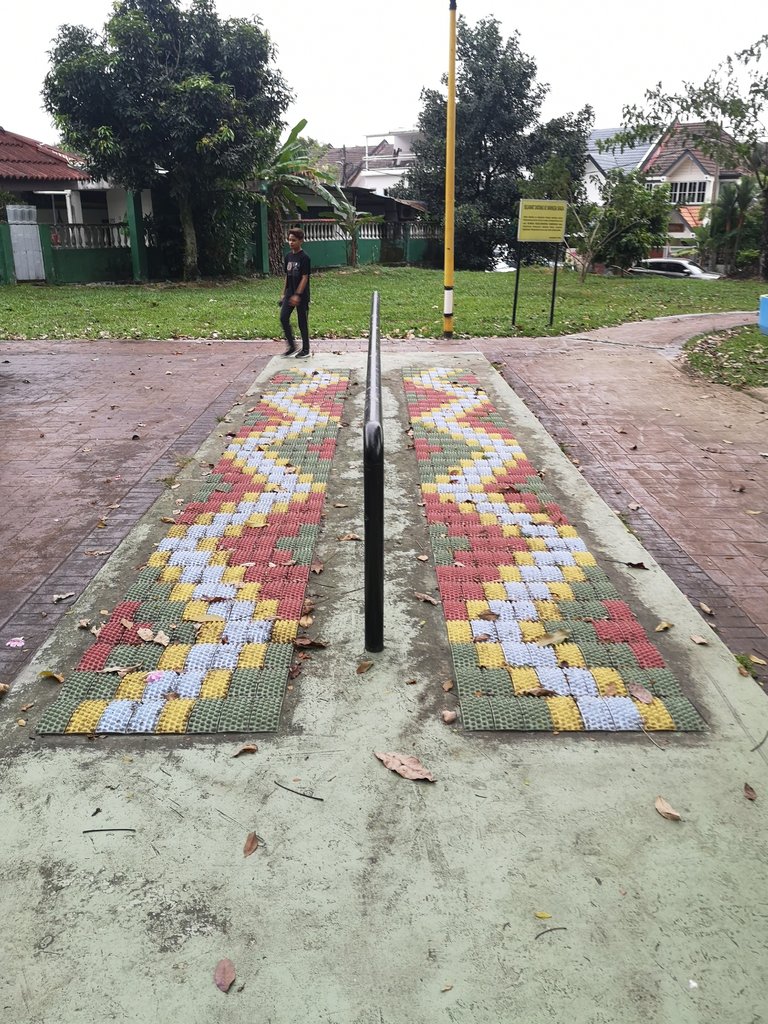 Adjacent to this playground are two badminton areas but without net.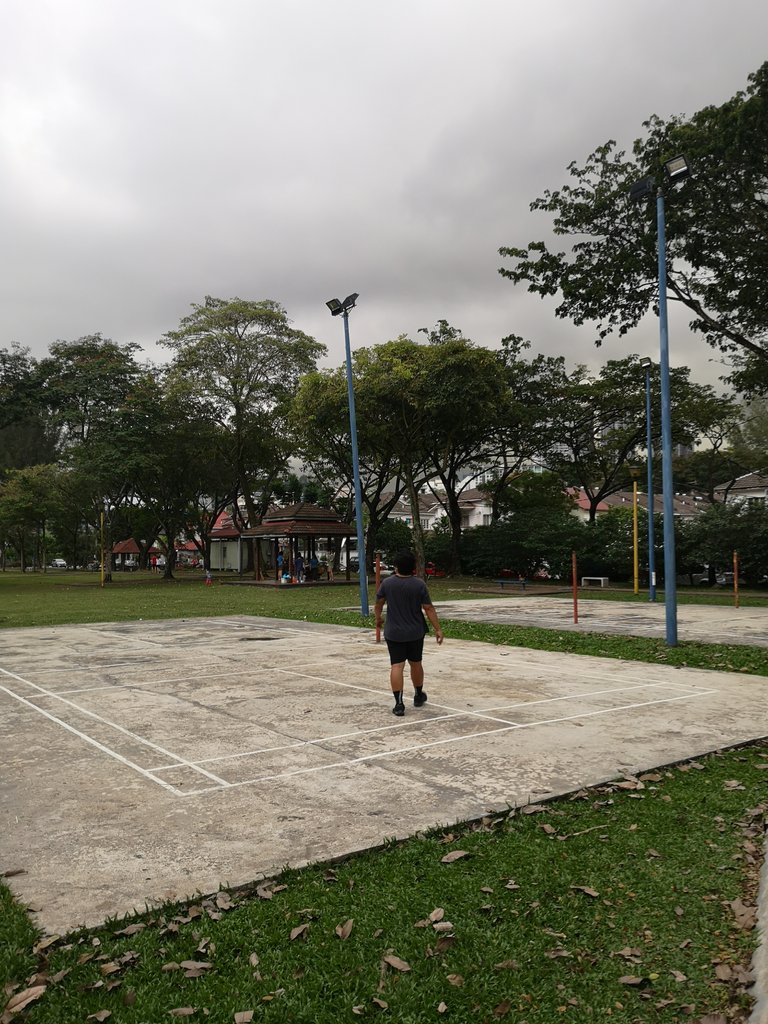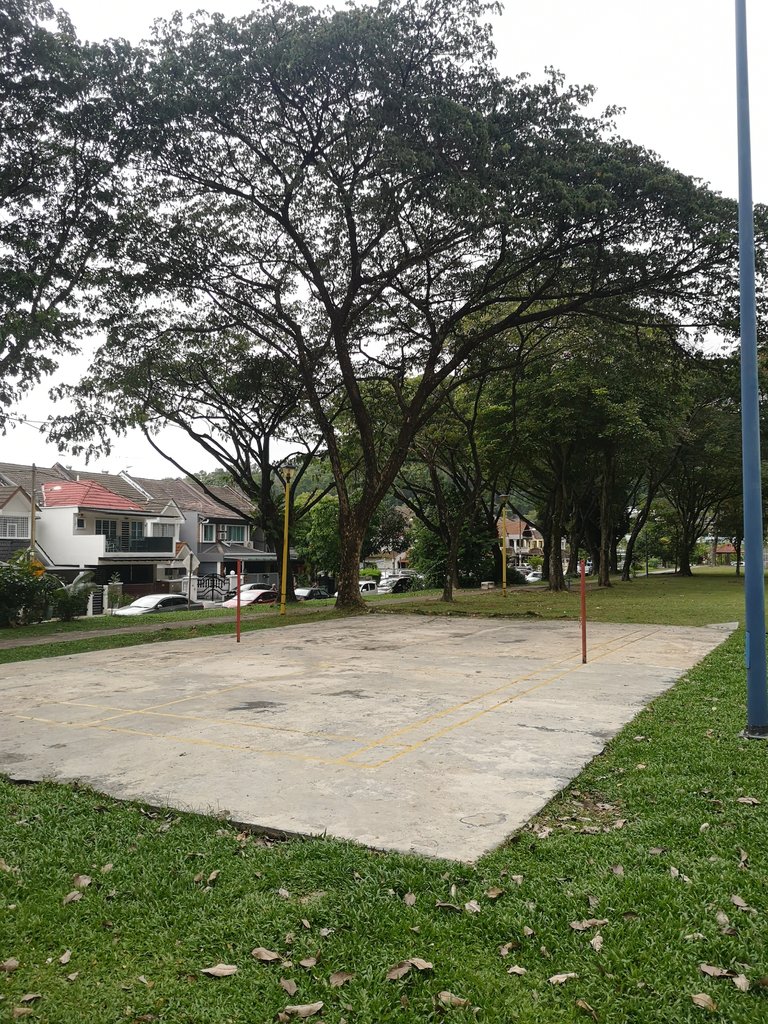 The sky started to turn gloomy and about to rain.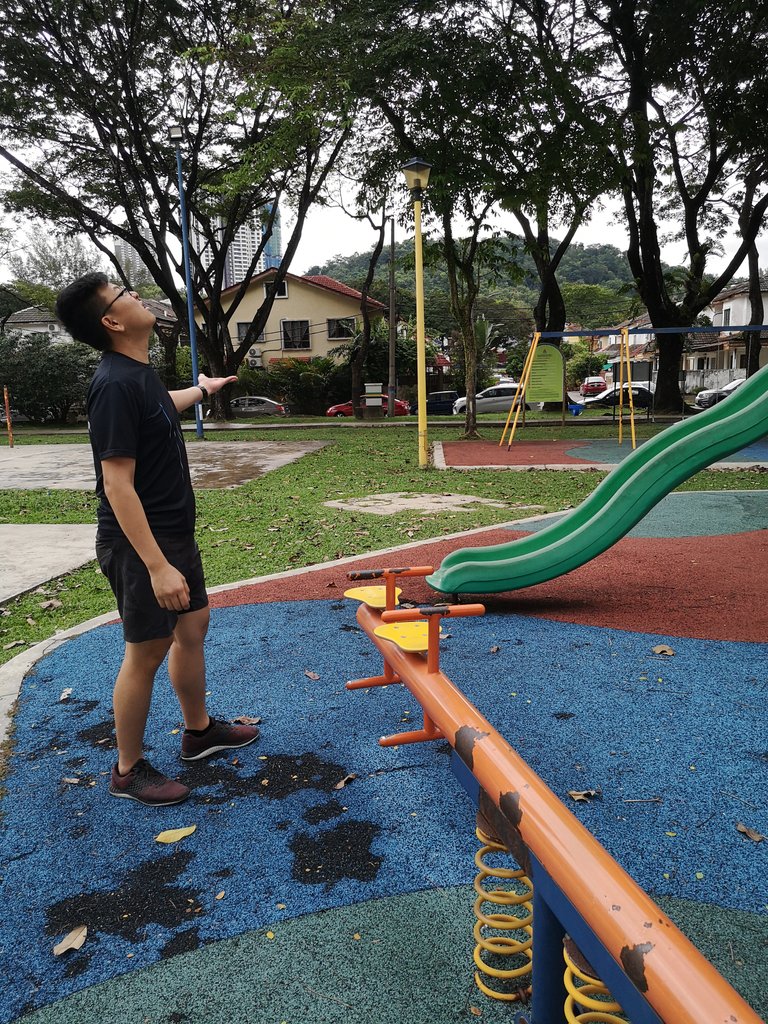 Good thing there are few huts here for shelter.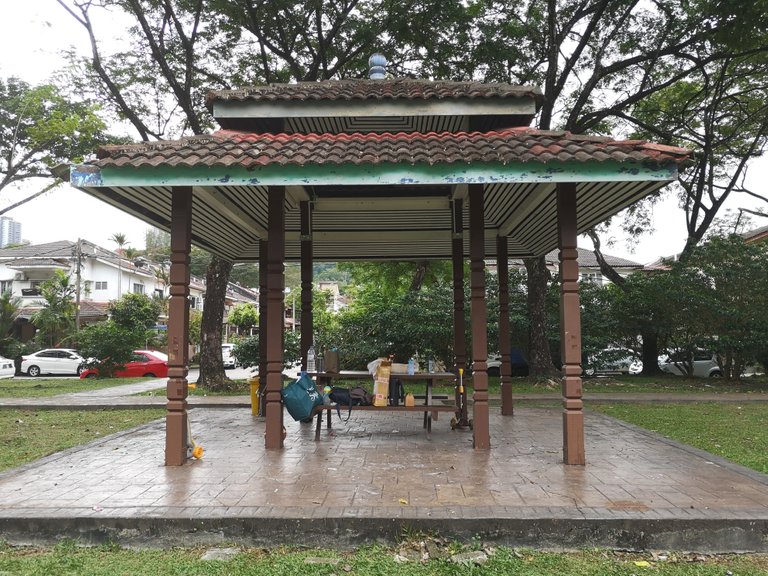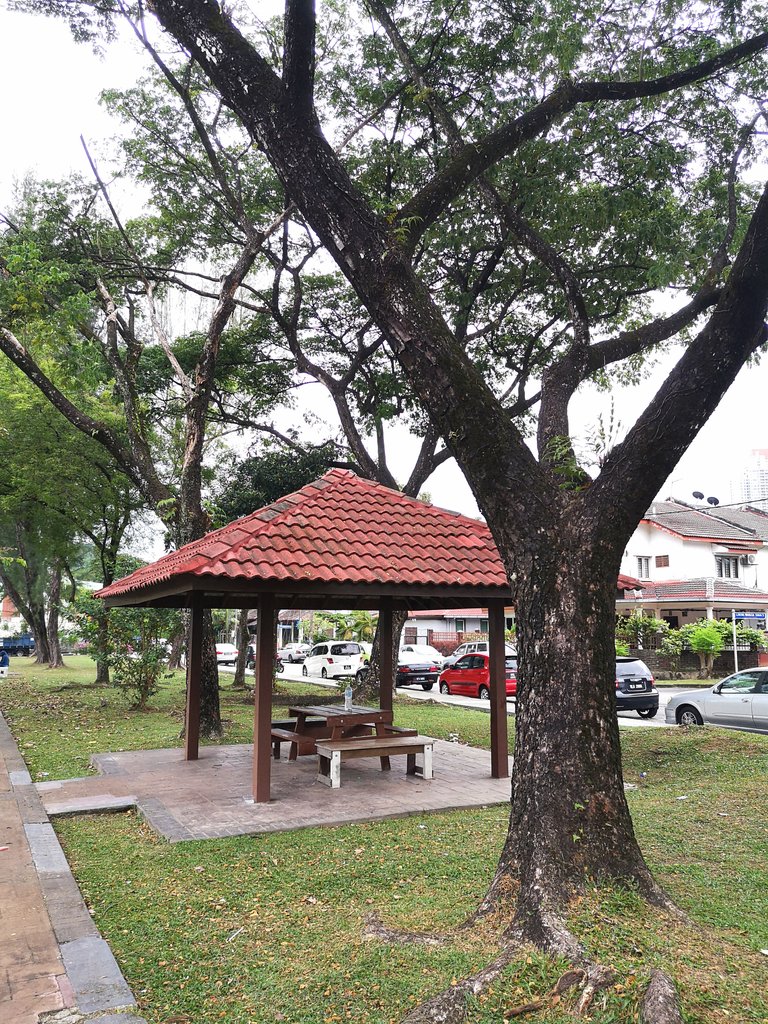 We took our shelter at one of the huts for awhile while it was drizzling. At the same time, all of us were happily eating and drinking food and drink prepared by @happycrazycon. Yums!
When it stopped raining, the children played bubbles. Such fun sight to see.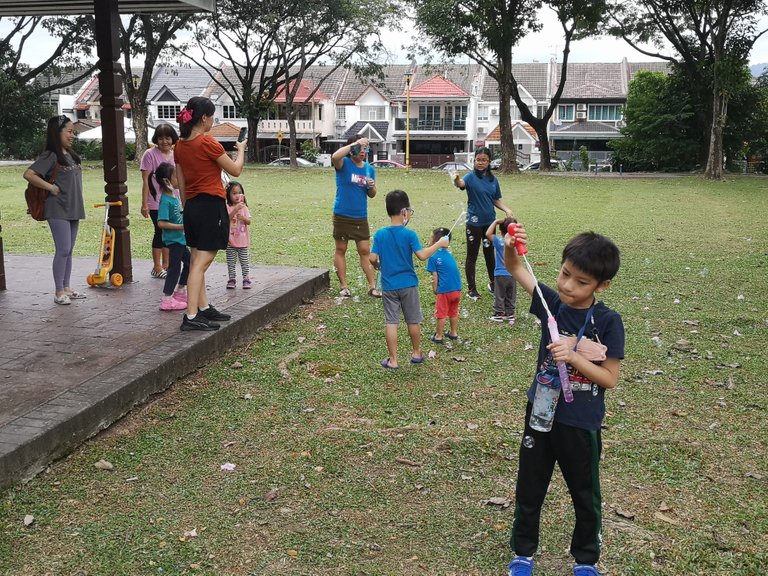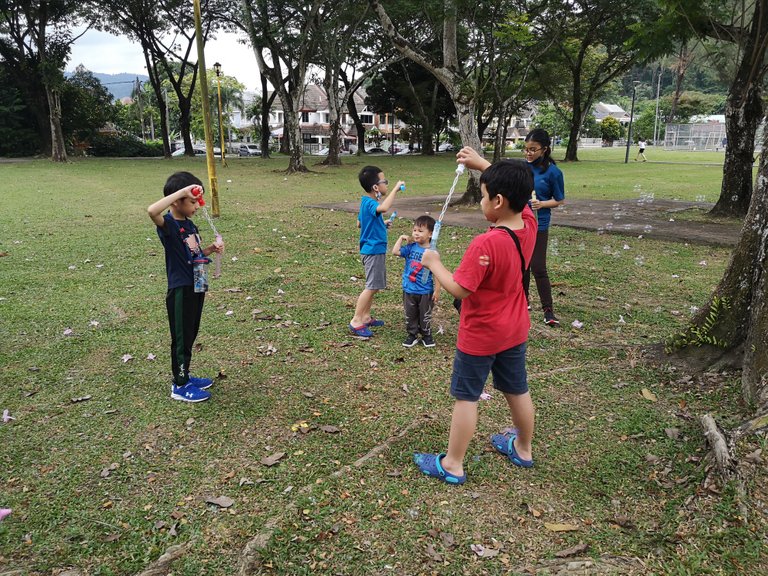 Some adults went and enjoyed basketball time to sweat it all out. Standing in the middle of the green pastures and overlooking to the other side of basketball court area.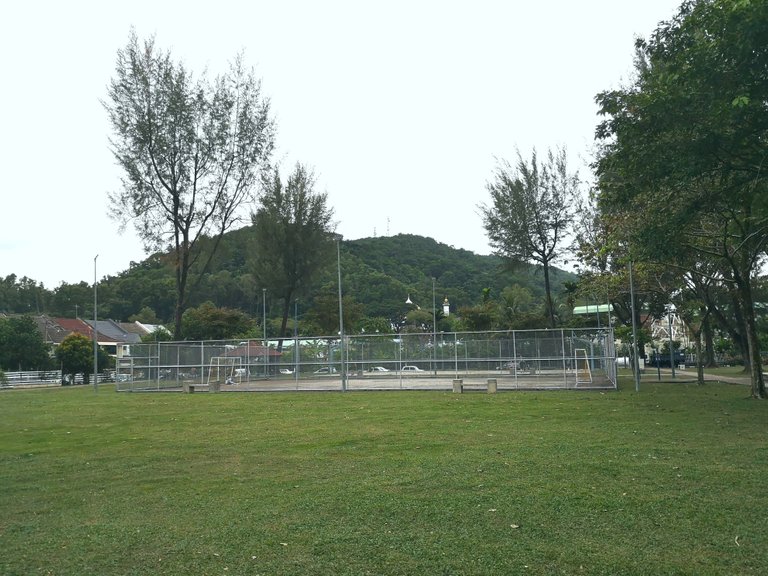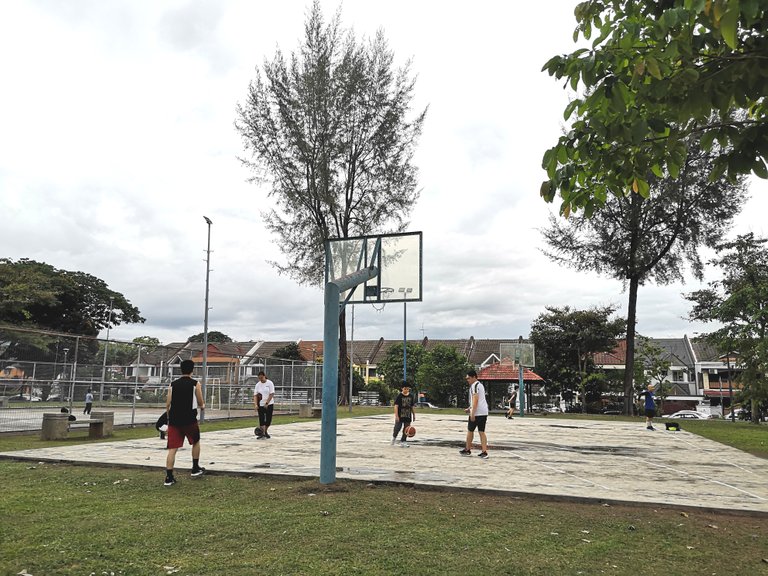 There is a footbal court too. But not many people playing football except one boy and his mother.
I took the opportunity to take a walk while enjoying some time to myself. Took a selfie haha. Then, I saw two friends enjoying time chit-chating. They should be staying nearby. They looked so contended and satisfied. This #makemesmile.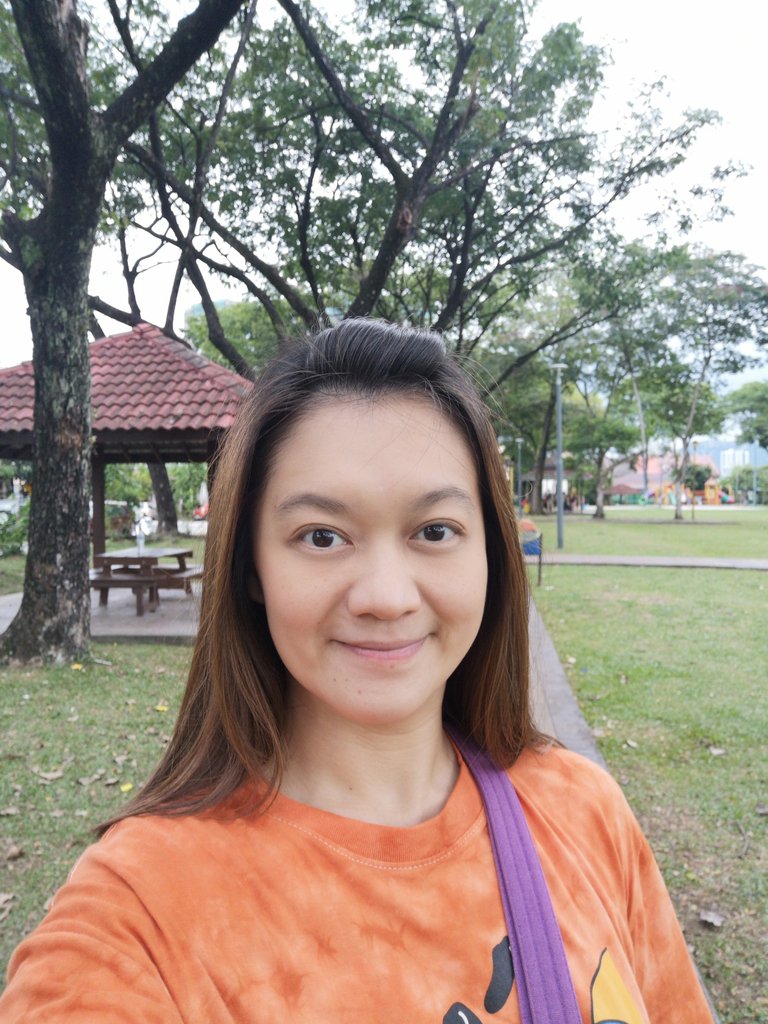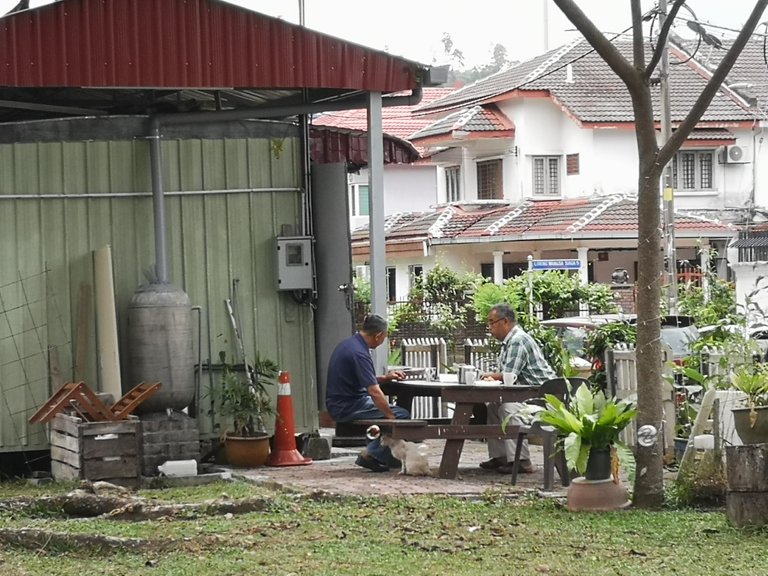 Then, suddenly a huge dog appeared walking too with his owner. Such a tall dog. It was staring at me so I walked further away. Lol.
I enjoyed my time just some slow walk while doing my hobby of looking up the sky and trees. A weird hobby but I found peace in doing that.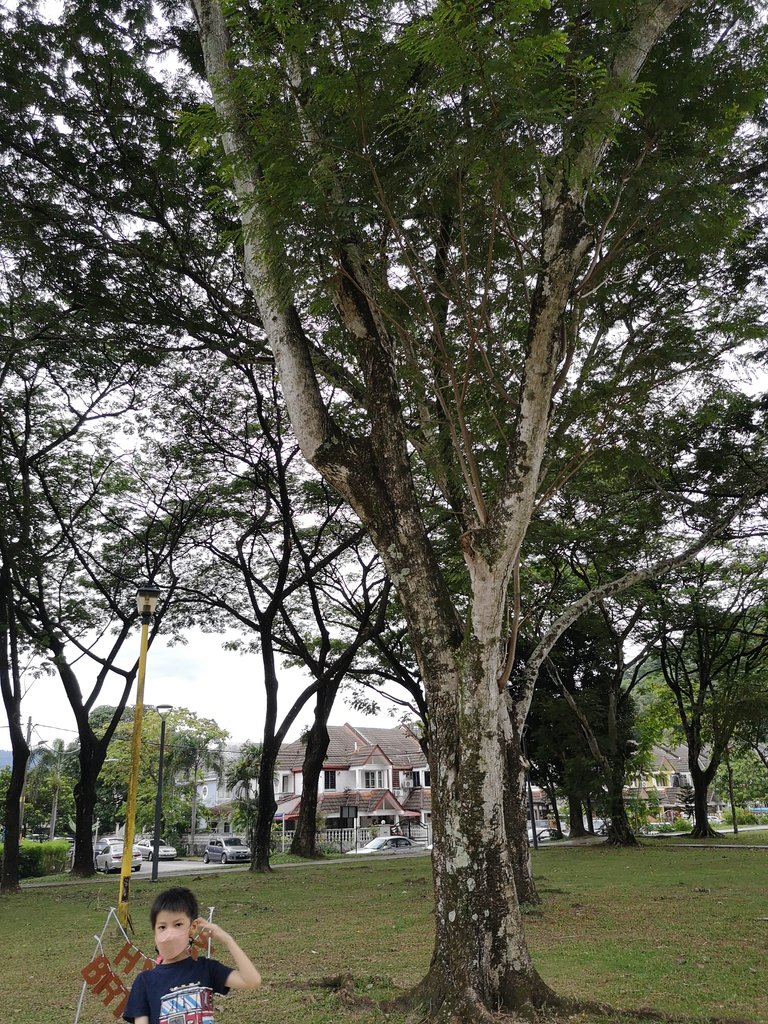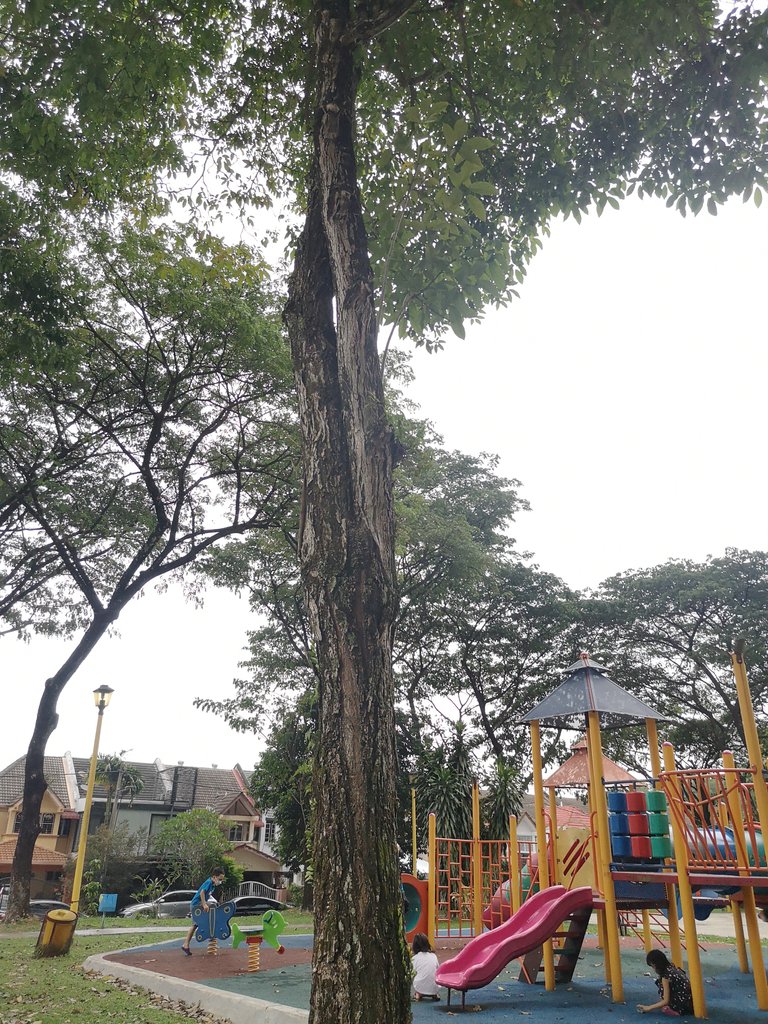 Since then, this has become my favourite park to walk and blend with nature. It also does not have so many mosquitoes compared with other parks. My youngest son super loves this park too because all the amenities still in good condition. Definitely will come here again and again. I saw a few people walking around the park for few rounds while doing something at phone. Guess what? They were catching Pokémon. This park is famous for its Pokémon dense place.
Thank you for walking with me here. You can join this challenge too, an initiative by @tattoodjay.
How is your Wednesday Walk?
---
Thank you for reading. Stay bubbly. Stay hopeful.

❤️Love from me❤️
---
---